Russia invaded Ukraine on February 24, 2022 – exactly one year ago. Western countries had anticipated the military action for months as Russia began mobilizing large numbers of troops along its border with Ukraine. Some believed the conflict would be short-lived, but 365 days later, it shows no sign of coming to an end. If anything, Russia is more determined than ever to bring Ukraine back under its sphere of control.
Here's a summary of what's occurred in the ongoing Russo-Ukrainian War thus far.
Russia invades Ukraine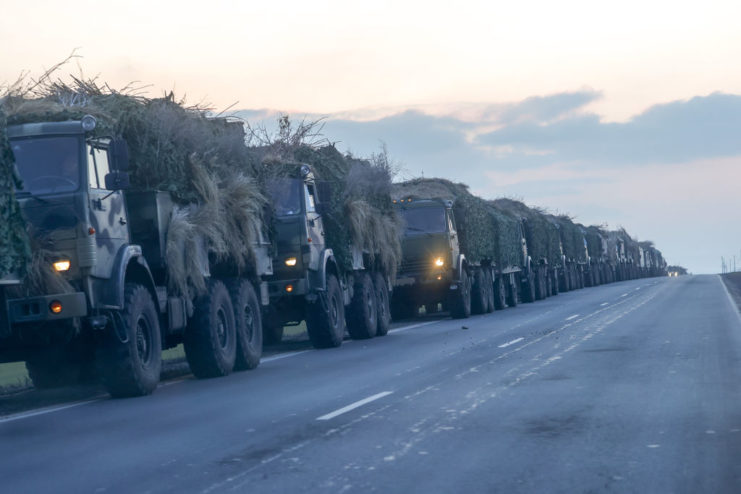 In the lead up to Russia's invasion of Ukraine one year ago, President Vladimir Putin had tens of thousands of troops mobilize along the countries' shared border. He also enlisted soldiers from Belarus, with whom Russia has a strong relationship. This prompted a number of European and Western countries to issue warnings to their citizens residing in Ukraine, with the general consensus being they evacuate as quickly as possible.
On February 21, 2022, Putin recognized the regions of Donetsk and Luhansk as independent states after years of unrest following the 2014 annexation of Crimea, this despite the international community still viewing them as Ukrainian territories. Three days later, he announced Russia would be launching a "special military operation" in Ukraine, signaling the start of the invasion.
Russian ground forces staged their invasion from four different points, with the aim of hitting major cities like Kyiv, Mariupol and Odesa. They invaded from the north via Belarus, the northeast, the south through Crimea and the east. Countries immediately condemned the action, imposing a number of sanctions. The United Nations (UN) General Assembly passed Resolution ES-11/1, and Russia was kicked out of the Council of Europe.
Battle of Kyiv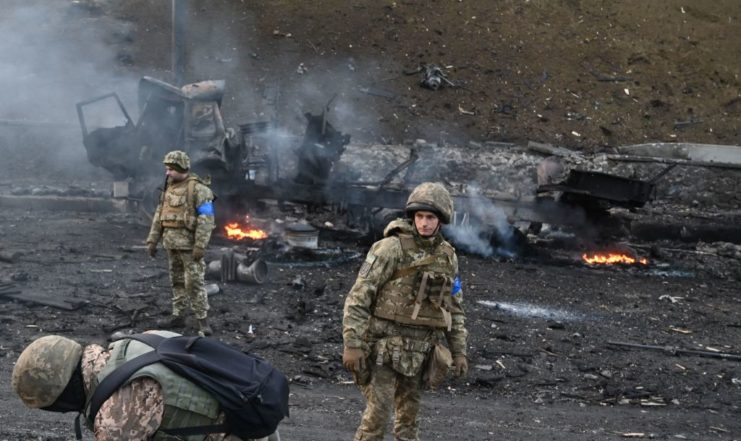 Among the first targets of the Russian forces was the Ukrainian capital of Kyiv. In an engagement that lasted from February 25 – April 2, 2022, the Ukrainian Ground Forces and civilians fought the Russians with Molotov cocktails, rocket-propelled grenades (RPGs), assault rifles and rocket launchers.
Kyiv subsequently became the victim of continuous shelling by Russia, allowing them to attempt to encircle the city. However, Ukraine launched effective counterattacks in mid-March, which, when paired with challenges around moving fuel and supplies, ultimately led the invading troops to withdraw from the area.
Around the same time the Russian withdrawal was announced, allegations of war crimes were levied against the country's troops. The Kremlin denied such actions occurred, calling the killings staged.
Snake Island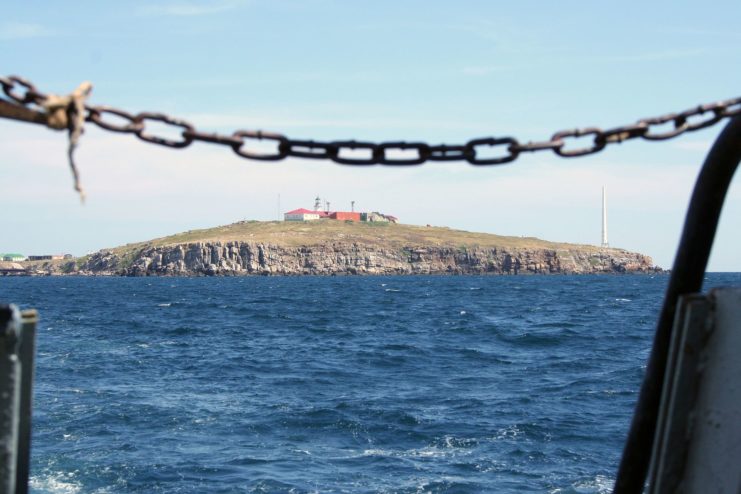 Snake Island has been a point of contention in Eastern Europe for centuries. Following the Second World War, the Soviet Union was given control over it, and the island was placed under Ukrainian jurisdiction following the Iron Curtain's collapse. However, as it's in a strategic location in the Black Sea, Russia wasn't happy with the arrangement.
On February 24, 2022, two Russian Navy vessels, Vasily Bykov and Moskava, attacked Snake Island, prompting a Ukrainian border guard to respond with, "Russian warship, go f**k yourself." Russia eventually took it over and the Ukrainian personnel stationed there were taken into custody.
This led to a military back and forth between the two countries until June 30, when Russia announced its forces would return Snake Island to Ukraine as a "gesture of goodwill" following the completion of unsaid military objectives. However, this didn't stop them from launching attacks, with Ukraine stating on July 1 that Russian Sukhoi Su-30s had conducted strikes against the island.
Siege of Mariupol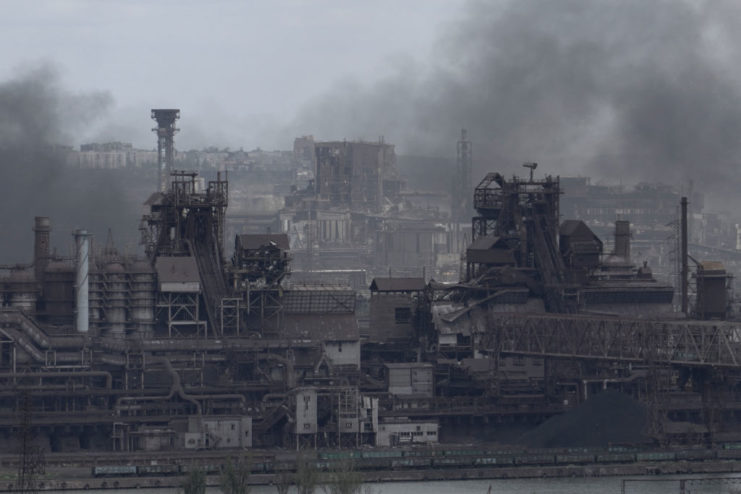 One year ago, on the day Russia invaded Ukraine, the country's ground troops traveled toward Mariupol, signaling the start of a three-month-long fight between them and the Ukrainian Armed Forces. From the get go, the city was an important target, as its not only the Ukrainian export hub for corn, steel and coal, but serves as a bridge to the Crimean peninsula.
With the aim of strangling Ukraine's economy, the Russian troops staged some of the most intense fighting of the entire conflict, targeting not just a maternity ward, but a drama theater, resulting in numerous civilian casualties. As April gave way to May, the fighting largely centered around Azovstal Iron and Steel Works, one of the largest metallurgic plants in all of Europe.
For 80 days, Ukrainian soldiers were held up in the factory. In the end, the Russians were victorious, leading to the city falling into their hands.
Kherson falls out of Russian control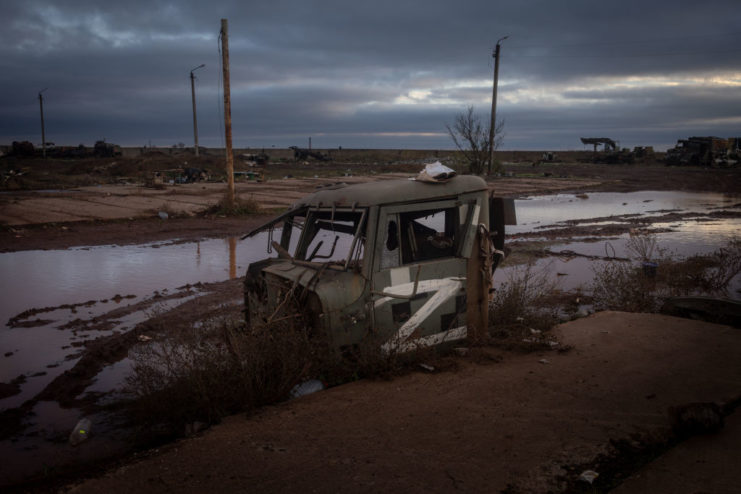 Kherson fell under Russian control just a few days after the country's military launched its invasion of Ukraine. In response, a number of protests were held by civilians, with little impact. Those who remained were advised to evacuate in July 2022, as the Ukrainian military was planning a counteroffensive that would put them in harm's way.
In a strategic move, the Ukrainian forces shelled and damaged Antonivsky Bridge, one of just two points used by the Russians to cross the Dnieper. A few months later, they'd secured even more territory and were eventually able to break through the Russian front and target communication lines, important military and transport assets, and ammunition depots.
Without a way to cross into the city and with their supplies dwindling, the Russians were forced to withdraw in November 2022. Before doing so, they looted two museums and destroyed key infrastructure.
Wagner Group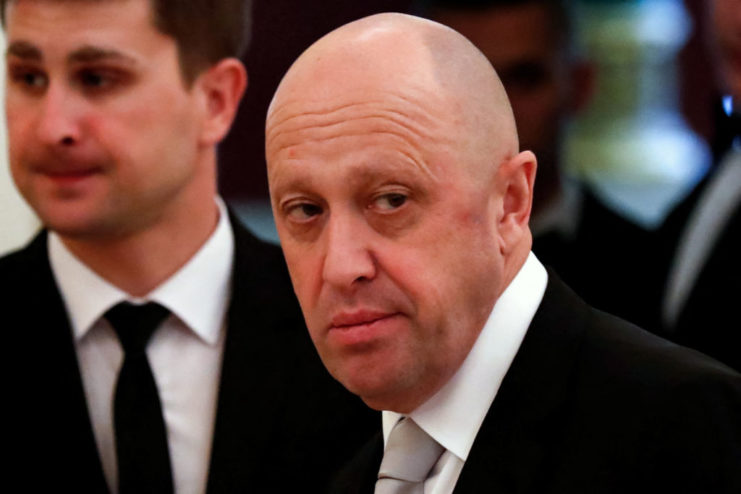 The Wagner Group is a Russian mercenary organization founded by Yevgenry Prigozhin. Believed to have been established following the 2014 annexation of Crimea, the group has been active in a number of Russia-involved conflicts and repeatedly accused of human rights violations and war crimes.
Its members have been active throughout the Russian invasion, often supplementing declining troop numbers. The group has also been in the news as of late over allegations Prigozhin, a close confidant of Vladimir Putin, has offered convicts a reduced sentence if they serve at least six months in Ukraine.
Speaking in December 2022, White House national security spokesperson John Kirby estimated that Wagner's supplied 50,000 troops to the conflict, of which just 10,000 are contractors. The remaining 40,000 are said to be criminals. The group was also allegedly the recipient of weapons from North Korea, a claim Prigozhin has vehemently denied.
Unintended casualties outside of Ukraine
It's not just Ukrainians and Russians who've lost their lives in the ongoing conflict. On November 15, 2022, two civilians in the Polish border town of Przewodów were killed by a missile strike. While initially believed to have been launched by Russia, an international investigation ultimately concluded it was a Ukrainian missile that had been fired in defense of Russian strikes against the country's power facilities.
While originating in Ukraine, Poland's government didn't place blame on the country, with Secretary General Jens Stoltenberg saying, "Let me be clear, this is not Ukraine's fault. Russia bears ultimate responsibility as it continues its illegal war against Ukraine."
Earlier in the conflict, a Soviet-era drone crossed over several NATO countries before crashing in Croatia. While both Russia and Ukraine denied launching the unmanned aerial vehicle (UAV), it was found to have been a device solely used by the latter. While not believed to have been intentionally aimed at Croatia, the stray drone raised concerns over the fighting inadvertently spreading into neighboring countries.
Impressive achievements by the Ukrainian Armed Forces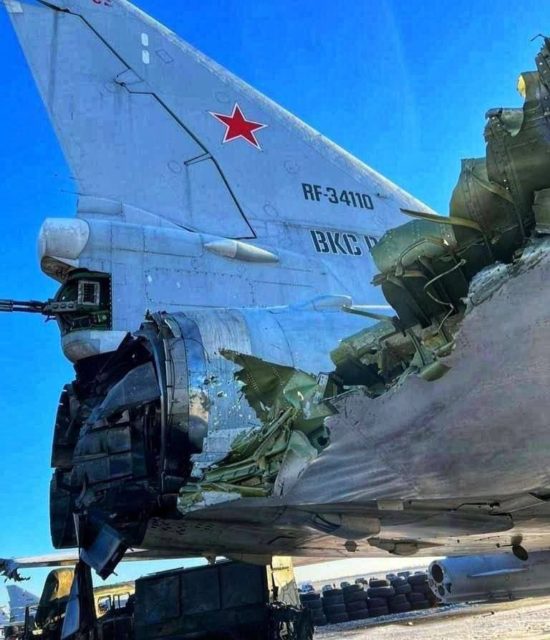 While many may have underestimated the skill of Ukraine's Armed Forces, its soldiers have scored a number of achievements since Russia invaded one year ago. In December 2022, Ukrainian unmanned aerial vehicles scored hits on two Russian bases, resulting in damage to two Tupelov Tu-22M3 medium-range bombers, while Commandos destroyed enemy helicopters during a brazen attack deep within Russian territory.
Claims have also come out of Ukraine that allege a number of impressive sniper hits on Russian ground troops. One account stated that a sniper took out two enemy soldiers with a single shot, while another claimed to have scored a kill from 1.68 miles away. If true, that would make it the second-longest sniper kill in history.
World War I-style trench warfare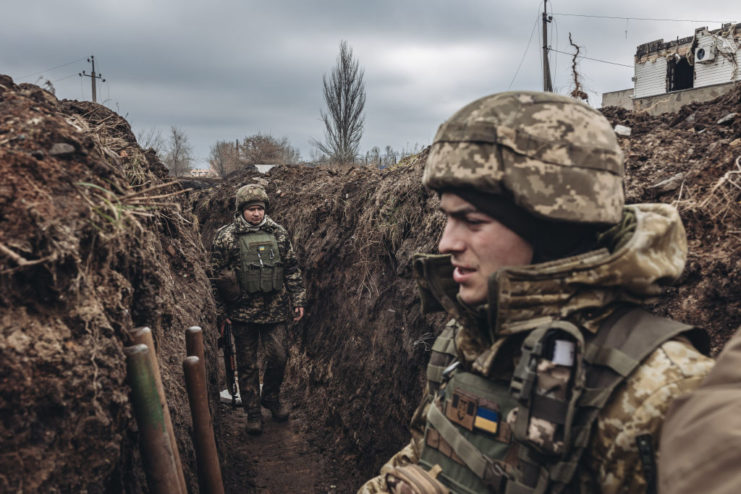 Following months of shelling, the city of Bakhmut became the center of some of the bloodiest fighting to occur thus far during the conflict. This is because a large portion of the combat has been conducted through World War I-style trench warfare.
When the Russian forces increased their assaults on the small city in August 2022, many were left confused, as, strategically, it holds very little value. However, as it's within the heavily-contested Donbas region, taking control of Bakhmut would serve as a symbolic victory.
The similarities between the trench warfare of WWI and that being witnessed in Bakhmut are eerie. The winter weather has made conditions along the lines incredibly muddy, and the No Man's Land is littered with damaged trees, human corpses and artillery holes.
It's believed up to 100 troops on both sides continue to lose their lives each day in the region, with little sign of lessening as the fighting continues to rage.
Fewer and fewer Russians are signing up to fight
With Russia's invasion of Ukraine hitting the one-year mark, fewer and fewer civilians are willing to enlist. This is due to a variety of reasons, the most prominent of which is the high losses Russia continues to mount in Ukraine. To ensure enough troops were available for deployment, Vladimir Putin announced in September 2022 the partial mobilization of the country's population, with 300,000 reservists called up for service.
Following Putin's announcement, male citizens and their families began fleeing Russia, with international estimates placing the total number at higher than the initial invasion total. Those unable to secure plane tickets walked and drove to the border, where they were met by personnel manning mobile recruitment offices.
Individuals who chose or were forced to enlist were given far less training than those before them – two weeks versus six months – and were equipped with secondhand equipment, the majority of which was covered in rust and virtually unusable. On top of that, the equipment currently in the field continues to be targeted by Ukrainian artillery, forcing the Russian government to dig into its Cold War-era stores.
A number of leaked Russian audio recordings have since been released by the Ukrainian government, in which soldiers complain about the conditions they're forced to face on the frontlines and the lack of moral. Some are even going so far as to inflict injuries upon themselves, so they can be sent back to Russia, far away from the fighting. One former engineer even fled to the United States, where he's currently seeking asylum in exchange for top-secret military secrets.
Numerous countries have supplied Ukraine with equipment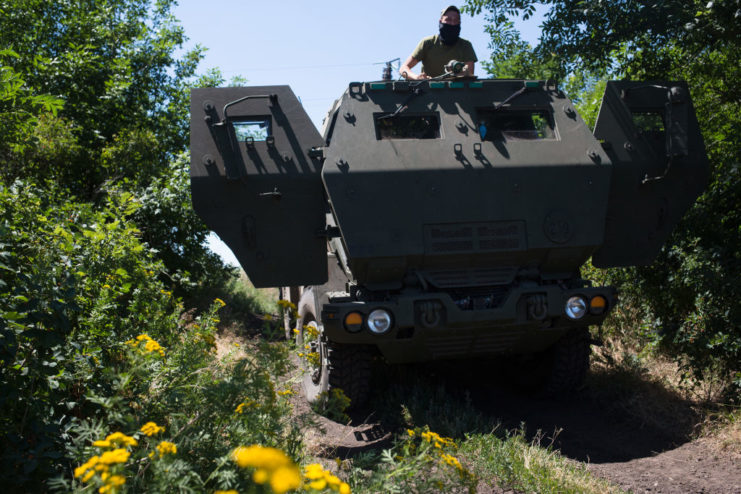 Since the beginning of the invasion, Ukraine has requested assistance from Western powers. While many were hesitant at first to get involved over fears of sparking World War III, a number of governments have since put together aid and equipment packages for the country's forces.
Germany and Poland have agreed to send a fleet of Leopard 2 tanks to Ukraine, while the US has supplied a number of vehicles and weaponry, including M142 HIMARS; Patriot missiles; FIM-92 Stingers; hundreds of thousands of rounds of ammunition, rockets and munitions; FGM-148 Javelins; M1 Abrams; and thousands of armored vehicles.
On top of that, a number of countries have supplied M777 howitzers, Challenger 2 tanks and Starstreak missiles. Star Wars actor Mark Hamill has even aided in the supply of hundreds of drones to Ukraine.
Eastern European response to the Russian invasion of Ukraine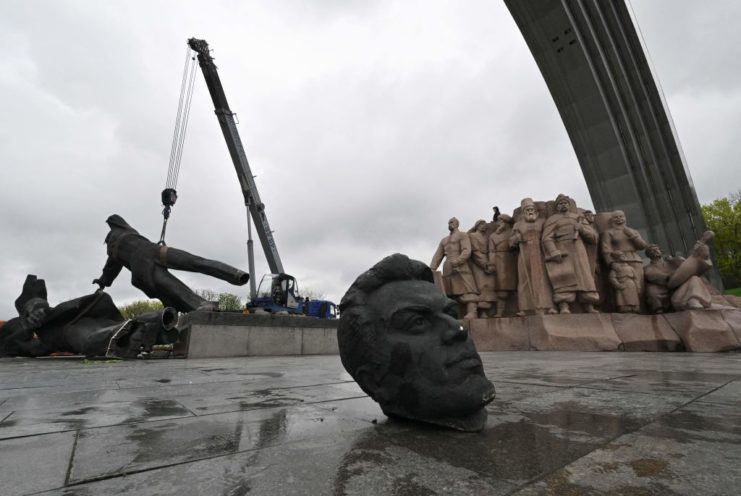 The invasion of Ukraine has brought to the surface ill-feelings several Eastern European countries have toward Russia and the former Soviet Union. As such, it's prompted a number of governments to remove any Soviet-era monuments. Poland has taken down any memorials dedicated to the former regime, including one erected for the Red Army soldiers who liberated the country from German occupation during the Second World War.
Similarly, Latvia removed an 80-meter-high memorial from the capital city of Riga, which symbolized the Red Army's victory over Germany in World War II. The move was applauded by the majority of the population, who viewed the monument as a reminder of the oppression they suffered while under the umbrella of the Soviet Union.
Such actions have angered the Kremlin, with officials threatening legal action against countries that have removed the statues and figures "illegally."
What's next?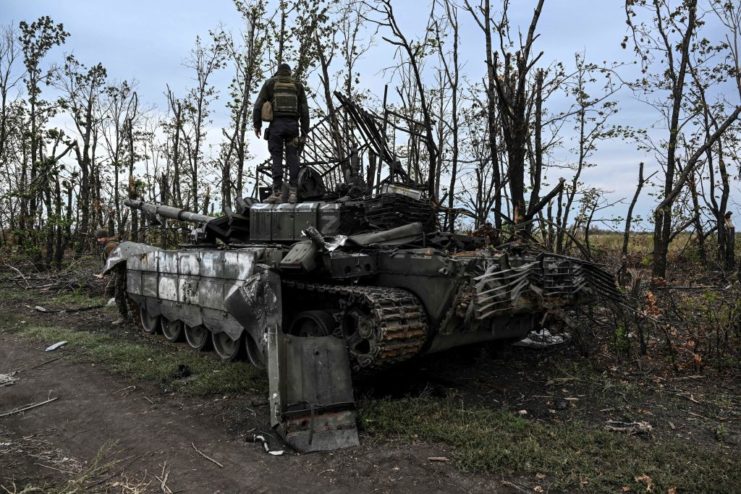 One year after Russia invaded Ukraine, many across the world are pondering what exactly is next. While there was a lull in action over the winter months, the fighting between the two sides shows little sign of stopping, with Russian officials going so far as to keep pressure on Ukraine and the international community.
More from us: Russia's War on Ukraine is Emphasizing the Need for Military Powers to Adapt to the Changing Face of Conflict
In recent media addresses, Vladimir Putin has made no indication that he'll be withdrawing troops from Ukraine, while Ukrainian President Volodymyr Zelenskyy pledging to keep fighting for however long it takes. Additionally, while Western countries have been open to supplying weapons and resources, no one has shown a willingness to send in actual troops, lest they risk the conflict spreading to other areas of the world.
At this point, it'll likely be a waiting game as to what occurs over the next few months to a year.