The United States and its allies are accusing North Korea of supplying missiles and infantry rockets to the Wagner Group, an organization of mercenaries operating within Russia. The allegations were made during a press conference held by White House national security spokesman John Kirby.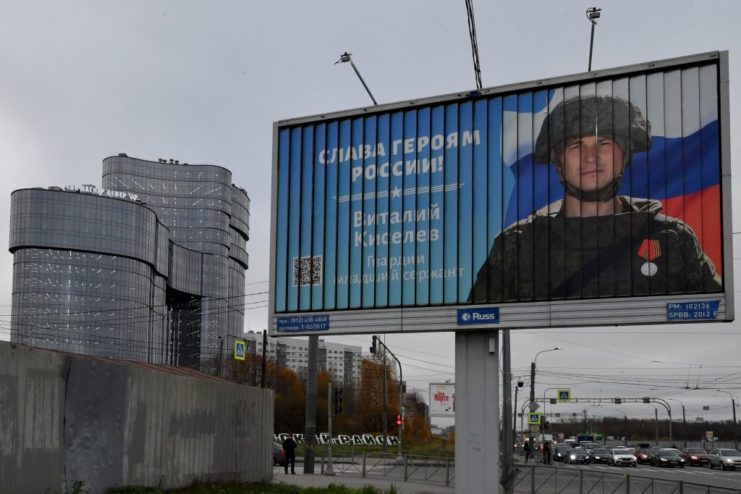 During the press conference on December 22, 2022, John Kirby revealed that US intelligence officials had determined that, last month, North Korea shipped a number of munitions to Russia's Wagner Group. This followed an earlier report from Japan's Tokyo Shimbun, which stated that North Korea had shipped artillery shells and other ammunition to Russia via train, with more shipments scheduled for the coming weeks.
"We assess that the amount of material delivered to Wagner will not change the battlefield dynamics in Ukraine," Kirby told reporters. "But we're certainly concerned that North Korea is planning to deliver more military equipment."
This sentiment was shared by British Foreign Secretary James Cleverly, who said in a statement, "The fact that President [Vladimir] Putin is turning to North Korea for help is a sign of Russia's desperation and isolation." South Korea's foreign ministry also revealed it's closely monitoring North Korea's activities amid growing concerns of arms transactions with Russia.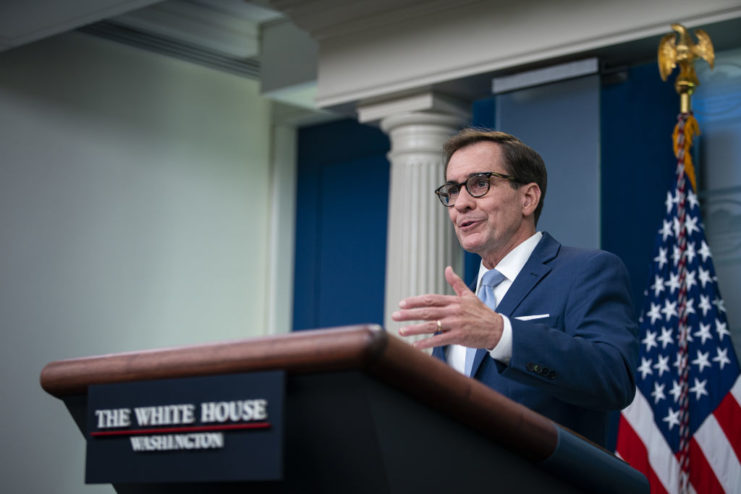 North Korea denied the claims, calling them a "groundless theory" concocted by "some dishonest forces," although it didn't directly name the US government or the Wagner Group. The country called the report by Tokyo Shimbun "the most absurd red herring, which is not worth any comment or interpretation."
The country added that it's never conducted arms transactions with Russia and accused the US of providing lethal weapons to Ukraine. "The DPRK remains unchanged in its principal stand on the issue of 'arms transaction' between the DPRK and Russia which has never happened," it said in a statement released by the national KCNA news agency, adding that the US is "bringing bloodshed and destruction to Ukraine by providing it with various kinds of lethal weapons."
These sentiments were echoed by Wagner Group owner Yevgeny Prigozhin, who called claims of a deal with North Korea "gossip and speculation." A notable businessman, Prigozhin was once known as "Putin's chef" for catering dinners for the Russian leader before and after he became president.
The Wagner Group is believed to have been founded in 2014, following the Russian annexation of Crimea. The group has been active in a number of regions, most notably Syria and Africa, and has repeatedly been accused of human rights abuses and war crimes.
According to Kirby, the US believes the Wagner Group has deployed 50,000 personnel to Ukraine, including 40,000 convicts recruited from Russian prisons and 10,000 contractors. The UK places this number at just 20,000. That being said, the lesser total would still account for around 10 percent of the total Russian forces on the ground in Ukraine.
The prisoners who've joined the fight in recent months are reported to have been promised pay and a commuted sentence after six months of service on the frontlines.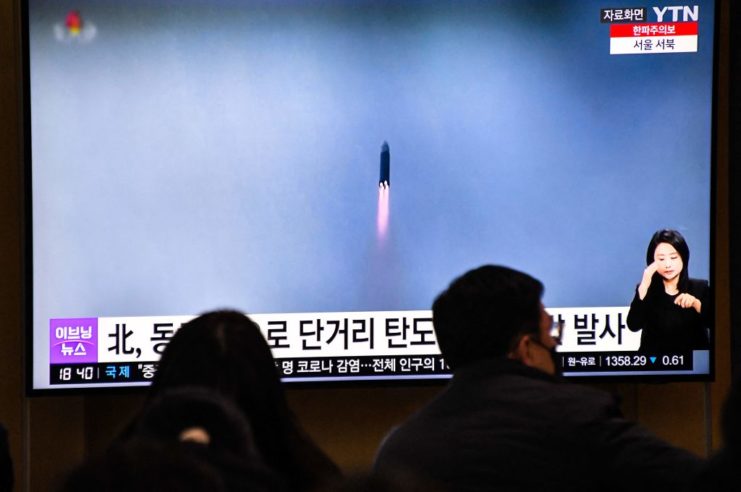 More from us: Russia's Only Aircraft Carrier Admiral Kuznetsov Catches Fire
Amid the rising tensions, North Korea fired two ballistic missiles toward the waters off its east coast on December 23, 2022. The action was confirmed by South Korea's Joint Chiefs of Staff (JCS), which said in a statement, "Our military spotted two short-range ballistic missiles launched by North Korea into the East Sea from the Sunan area of Pyongyang at around 16:32 today."
Japan's coast guard also reported a suspected launch.