During the Persian Gulf War, havoc reigned on the Iraqi side of the battlefield as an armored beast came into play, efficiently decimating Iraq's Soviet-era T-55, T-62, and T-72 tanks, while speeding through the deserts and the heavy smoke from oil fires.
With close to 2000 tanks deployed in the event and only 21 reported as having suffered serious damage, the M1 Abrams (named after General Creighton Abrams) made a proper entrance as the king of the battlefield.
The M1 Abrams earned the respect it deserved on the battlefield with its unmatched quality and capabilities. For a tank weighing close to 68 metric tons, it had astonishingly superior speed (max 45 mph), based on a Honeywell AGT1500C multi-fuel turbine engine generating 1500 horsepower. It could swiftly attack approaching targets and escape, and it possessed superior firepower and range as well as the ability to hit targets before they're even in proper line of sight.
The M1 Abrams has earned a number of nicknames since its existence: The Beast, Dracula, Whispering death, among others.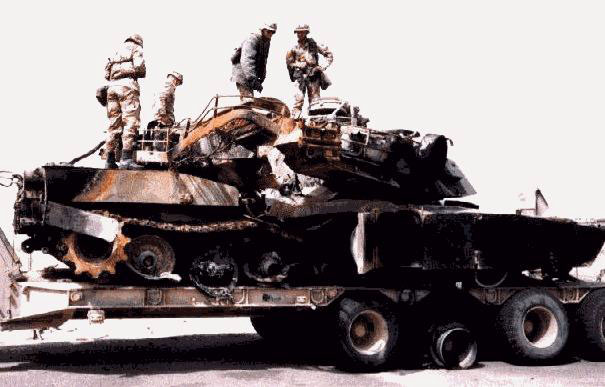 Through over 20 years of its existence, the M1 has gone through several configurations and upgrades, from the XM1 Abram to M1A1, and down to the newest version: M1A2.
The first M1 tank was created by Chrysler Defense, after some failed attempts by the US/German project at replacing the M60 tanks with the likes of the MBT-70 and XM803, to match the soviet's monster tank, the T-72.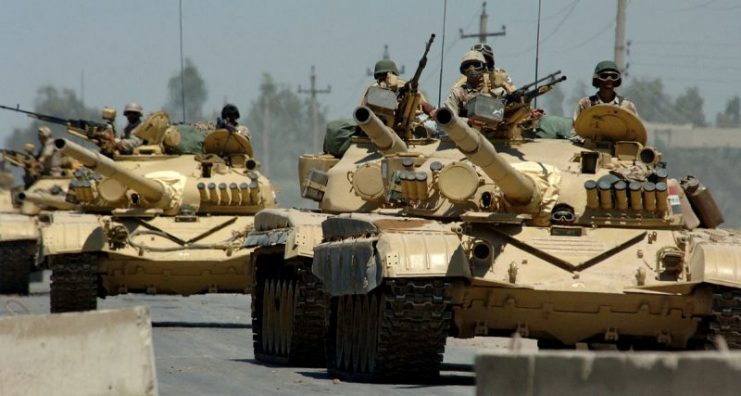 The MBT-70 had proven to be too heavy and overly expensive, prompting its replacement with the XM803, which made use of the basic technology of the MBT-70 while ditching its undesirable features. This would only result in a tank more like the M60, but more expensive.
Chrysler Defense had in 1976 introduced a prototype of the turbine-powered XM815 which had a greater power to weight ratio than the previous tanks. It had featured a licensed 105 mm Royal Ordnance L7 gun, and Chobham armor (the first of its kind).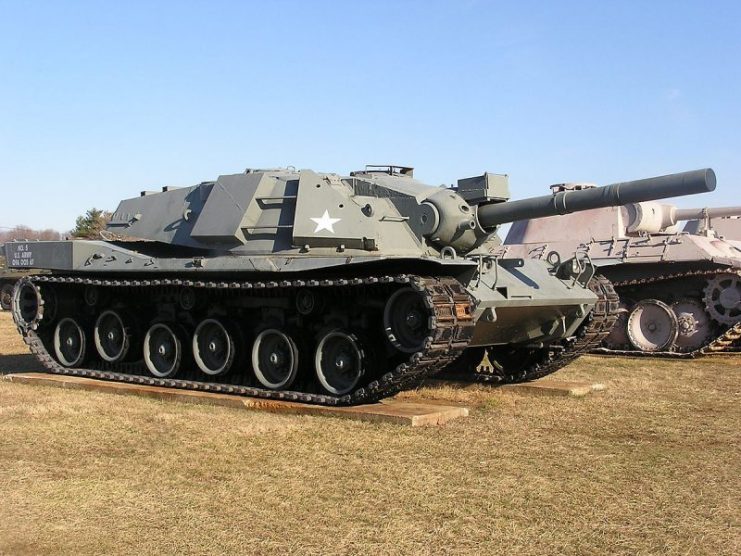 Chobham armor was a defense innovation that blends various alloys made up of ceramics, Kevlar, steels, and plastic composites to achieve various anti-penetration surfaces. The XM803 was soon renamed the M1 Abrams, in honor of General Creighton W. Abrams who served the US in the Vietnam War from 1968 to 1972.
General Divisions Land Systems took over Chrysler Defense after it had produced about a thousand tanks. About 3000 M1s were produced between 1979 and 1985 and it was sent into US military service in 1980. An improved version called the M1IP was briefly introduced but it was quickly eclipsed by the more advanced M1A1.
The M1A1s made their first appearance in 1986 and possessed a German-made 4.7-inch (120mm) smoothbore cannon known as the M256 in the US inventory. This was a replacement of the old 105 mm Royal Ordnance L7 gun which was discovered to be no match for what was being fielded by the Soviet tanks.
The armor of the four-man tank was further improved with some classified components, including a chemical, biological, radiological, and nuclear (CBRN) protection system.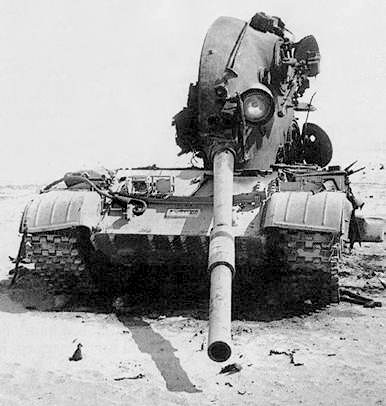 The M1A2 came into existence years after M1A1. It had more advanced features like an upgraded commander-side thermal viewer, navigation equipment, independent weapon station, and a radio interface unit with a digital data bus.
The Tank Urban Survival Kit (TUSK) was introduced to deal with the challenge of close-range hits at any angle. This was after the 2003 war in Iraq where numerous M1 tanks were destroyed by Soviet RPG-7 rocket-propelled grenade weapons. Recent M1s have the "softkill" active protection system which can divert anti-tank missiles.  There was also a Common Remotely Operated Weapon Station (CROWS) included in the M1A2 System Enhancement Package.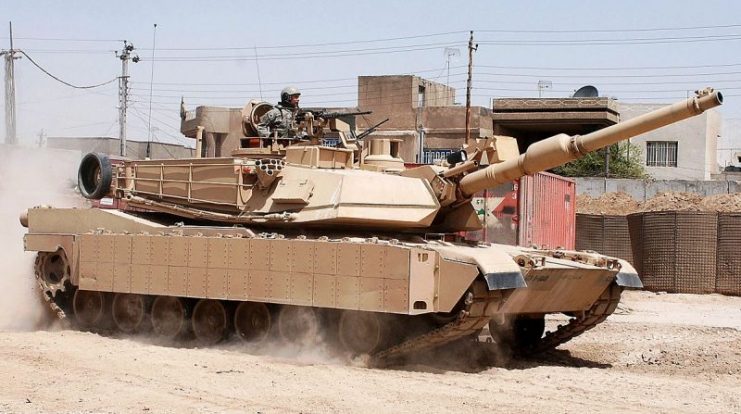 Following its creation, the M1 Abrams had to wait 10 years before seeing real action. They were deployed to the Middle East for Operation Desert Storm, where it recorded a successful battle debut, knocking out enemy tanks and making the once ultra-monstrous T-72 look almost regular.
The M1 Abrams tanks have over the years continued to be featured in battles for the US and other countries, having a lot of advantages over other tanks, and new features continue to find their way into the M1's systems.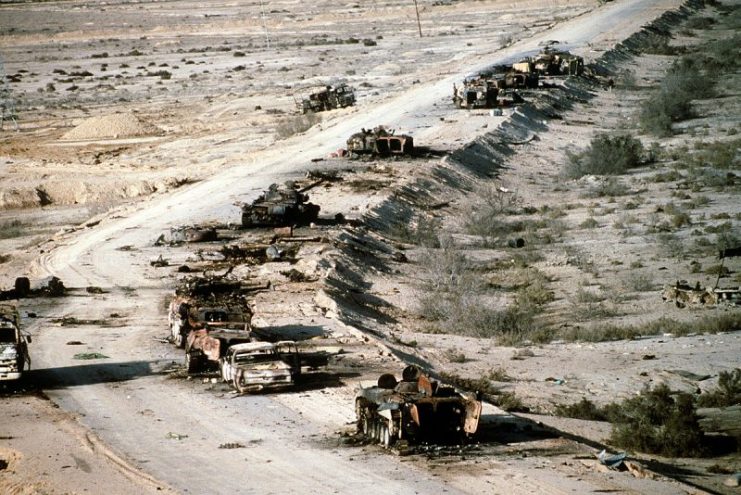 One of the setbacks the M1s had was their rate of fuel consumption. According to General Robert Sunell, although it consumed a lot of fuel this was well compensated for by its reliability, power, and space.
The M1 was created with enough space for four crew members: a commander, gunner, loader and driver. As mentioned above, it features a 120mm smoothbore cannon, and it is enhanced by a Browning M2HB 12.7mm anti-aircraft heavy machine gun operated by the tank commander, as well as a self-defense system made of 2 x 7.62mm anti-infantry machine guns.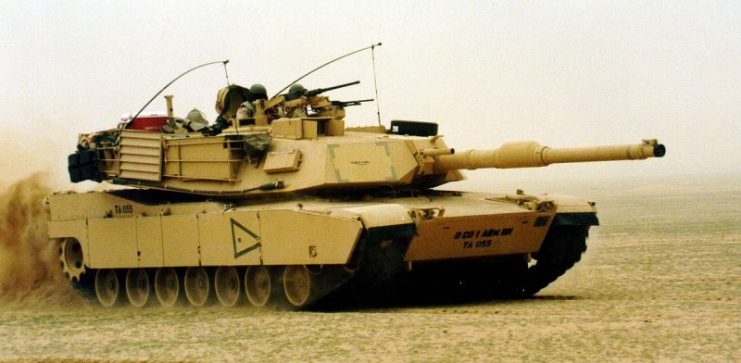 A damage control system comprising of a halon firefighting system and a blowout panel is also fixed into the crew compartment to protect the crew members from fire incidents and self-explosion of ammunition if the tank suffers a hit.
Some of the weaknesses of the Iraqi Soviet-made tanks included their non-existent night-vision and shorter firing range giving the Abrams a noticeable combat advantage. The M1s took out 7 T-72 tanks in close quarter combat near Mahmoudiyah, a few miles away from Baghdad, without any losses.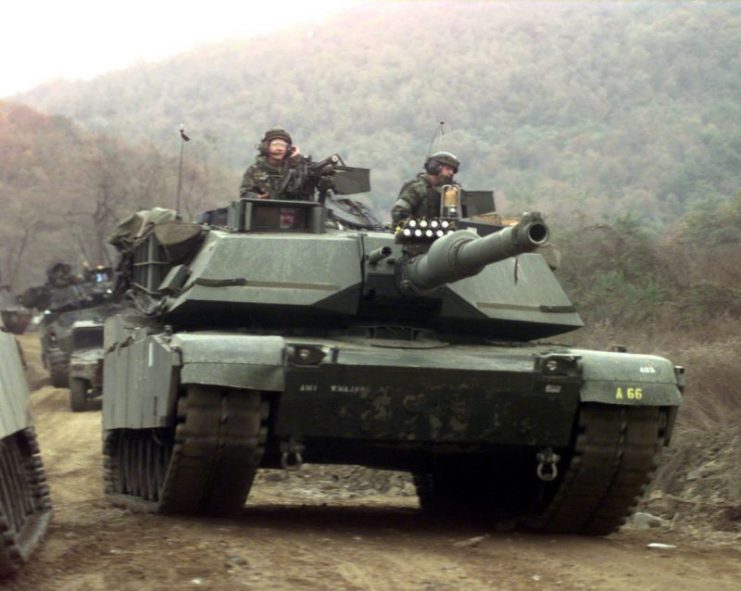 They have been featured in a number of operations in Iraq, Afghanistan, and Saudi Arabia.
A more advanced model is under development and is expected to include a lighter frame, longer-range precision armament, an infrared camera, laser detectors, and more. It is also expected to have a significantly reduced weight by about 2 tons and will go by the name M1A3.