Two Russian air bases were the targets of strikes by Ukrainian unmanned aerial vehicles (UAV), according to reports coming out of Eastern Europe. Along with causing personnel casualties, it's alleged the raids caused damage to two medium-range bombers, which have featured in the ongoing Russo-Ukrainian War.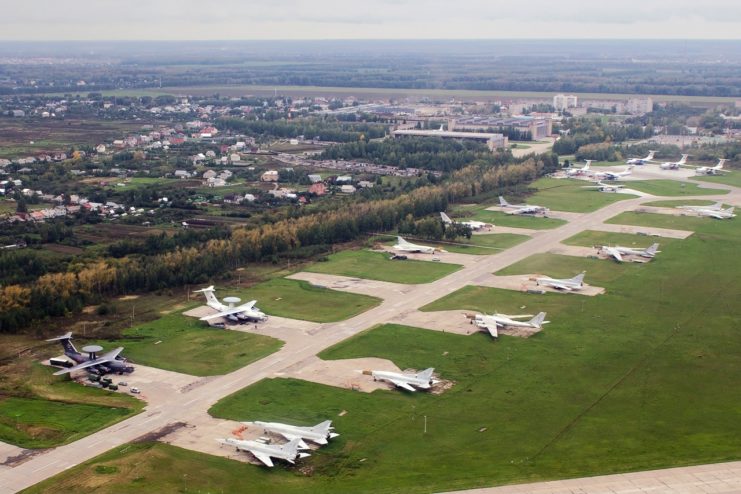 According to a statement released by the Russian Defense Ministry on Telegram, the strikes occurred on December 5, 2022, some 300 miles from the Ukrainian border. The bases targeted were Dyagilevo and Engels-2, which are 400 and 100 miles southwest of Moscow, respectively.
According to the statement, the UAVs were intercepted by Russian air defenses and destroyed, causing fragments to fall on the two bases. This resulted in damage to the hulls of two Tupelov Tu-22M3 bombers and the deaths of three technical personnel. Four additional servicemen were injured.
The Ukrainian Armed Forces have not yet commented on the strikes, but the Air Force did tweet out images of what appear to be damaged aircraft, with text reading, "What happened?" and a party emoji.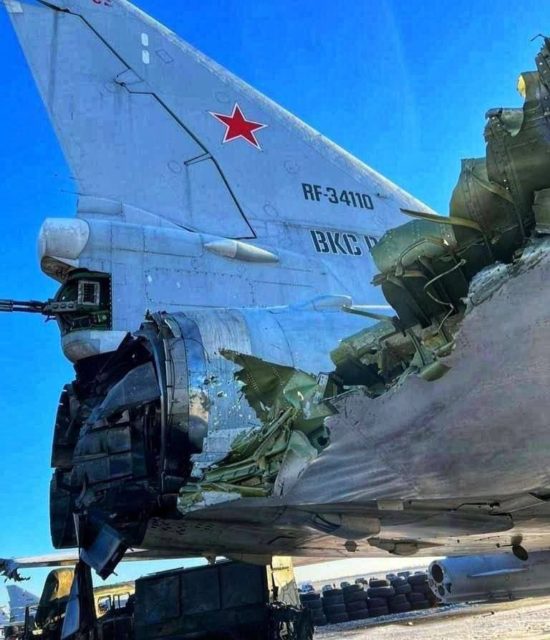 The Tu-22M is a supersonic strategic and maritime bomber developed in the 1960s. It entered service in 1972, and out of the 497 that were assembled, 66 were still in service as of 2021. During the Cold War, the aircraft was used by the Soviet Air Forces (VVS) and Soviet Naval Aviation (AVMF).
The Tu-22M3 variant was introduced into service in 1989 and featured a number of upgrades, including a more powerful NK-25 engine, better attack and radar systems to improve low-altitude flight, and wedged-shaped intake ramps similar to those used by the Mikoyan-Gurevich MiG-25.
These changes allowed the bomber's speed to increase to Mach 2.05. In terms of armaments, it has a twin-barrel 23 mm cannon in its tail turret and provisions for an internal rotary launcher for Raduga Kh-15, Kh-22, Kh-31 or Kh-33 air-to-ground missiles (AGMs). The Tu-22M3 also has storage for up to 17 tons of free-fall bombs and explosives.
The bomber was first used in the Russo-Ukrainian War this past spring, when a number participated in the carpet-bombing of the Azovstal steel plant in Mariupol, Ukraine.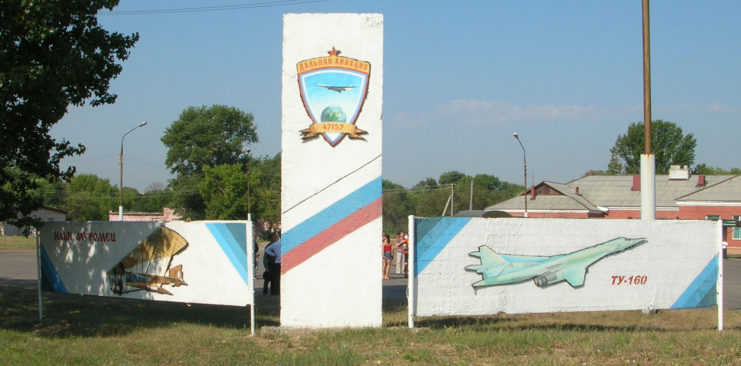 Engels-2, named for Communist philosopher Friedrich Engels, houses Russia's 121st Heavy Bomber Aviation Regiment, which includes the Tupelov Tu-95 and Tu-160 strategic bomber squadrons. Dyagilevo also houses the 121st and Russia's only Ilyushin Il-78 tanker regiment, which is tasked with air-to-air refueling.
Following the attacks on the air bases, Russia launched strikes against Ukrainian military and communications targets, with the Defense Ministry claiming "all assigned 17 objects were hit." Despite the Ukrainian air strikes, Russia's Air Force still has plenty of aircraft. According to Forbes, it still has 60 Tu-95s, 60 Tu-22M3s and 16 Tu-160s.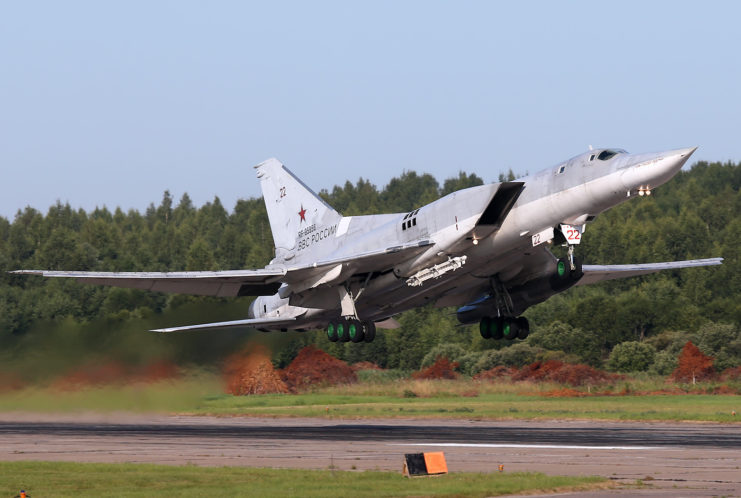 More from us: Ukrainian Commandos Destroy Attack Helicopters At Russian Air Base
This isn't the first time Russian air bases have been targeted by Ukrainian strikes. In August, a raid against the Saki air base in Russian-occupied Crimea took out several Navy fight-bombers. As well, Ukrainian commandos destroyed a number of Russian attack helicopters at Veretye air base in October.