Germany has revealed it won't stand in the way of Poland sending a company of Leopard 2 main battle tanks (MBTs) to Ukraine. The confirmation from German Vice Chancellor Robert Habeck is welcome news to Ukraine, as the country's government has been calling for advanced tanks from its Western allies.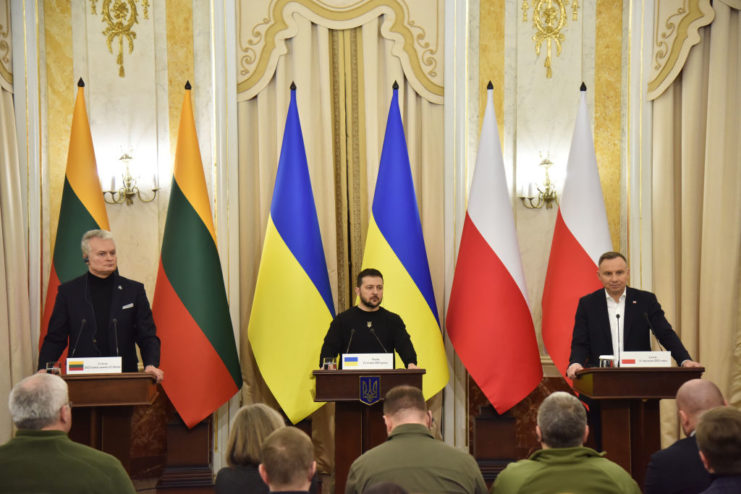 Polish President Andrzej Duda was recently in Ukraine to meet with President Volodymyr Zelenskyy and Lithuanian President Gitanas Nausėda as part of the Lublin Triangle of mutual cooperation.
At a news conference in Lviv on January 11, 2023, Duda said, "We have taken the decision to contribute a first package of tanks, a company of Leopard tanks, which, I hope, together with other companies of Leopard and other tanks that will be offered by other countries will … be able to strengthen Ukraine's defense."
A company is typically made up of between 12 and 14 tanks, each manned by a crew of 2-3.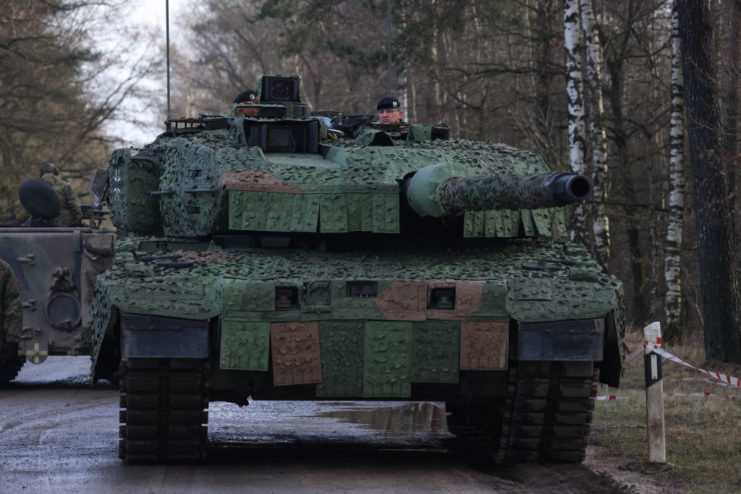 The Leopard 2, manufactured by Krauss-Maffei Wegmann, is among the most strongly-armored tanks ever developed. Entering service in 1979, it's equipped with the same Rheinmetall Rh-120 smoothbore main gun later used by the M1 Abrams, as well as two 7.62 mm machine guns, one mounted coaxially and the other on an anti-aircraft mount.
The MBT has been upgraded a number of times, with the 2A6 featuring armor comprised of high-hardness steel, plastic filler, tungsten and a ceramic component, which protects against rocket-propelled grenades (RPGs), kinetic energy penetrators (KEP) and anti-tank mines. The most recent variant, the 2A7+, has been further upgraded to include an FLW 200 remotely-controlled weapon station and the ability to fire programmable high-explosive (HE) munitions.
The Leopard 2 has been operated by a number of countries outside of Germany, including the Canadian and Danish forces during the War in Afghanistan, Greece's Hellenic Army, the Spanish Army and Qatar, among a number of other countries.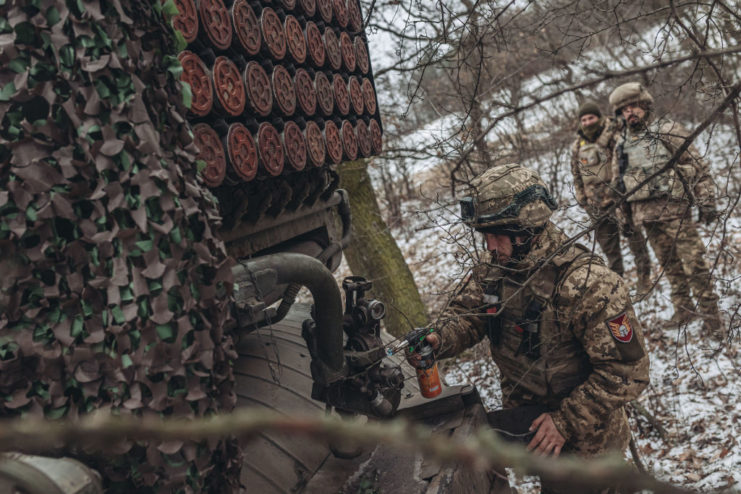 Ukraine has repeatedly asked NATO and its Western allies for advanced MBTs, such as the Leopard 2, the American M1 Abrams, the French Leclerc and the British Challenger 2. The country's military has also launched the #FreeTheLeopards campaign on social media, aimed at convincing Germany to allow for the transfer of the tanks.
Berlin has, in the past, refused to send MBTs to Ukraine over fears of provoking Russia.
In an unexpected turn around, Vice Chancellor Habek recently said, "There is a difference between making a decision for oneself and preventing the decision of others. And accordingly, Germany should not stand in the way when other countries make decisions to support Ukraine, regardless of what decision Germany makes."
As for when Ukraine can expect Poland to send the Leopards 2s, German Defence Minister Christine Lambrecht said they're still awaiting a formal request from their Eastern European ally to get the ball rolling. "There are no requests from Poland or other nations for [authorizing Leopard] deliveries," she said.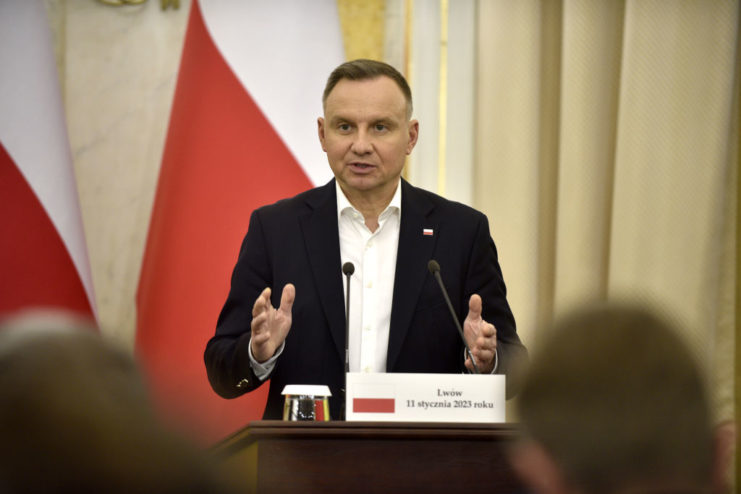 More from us: Germany to Send Patriot Missiles, Armored Personnel Carriers to Ukraine
Outside of Poland, the UK is currently deciding whether to send some of its Challenger 2 fleet to Ukraine. While the MBT has been called a potential game-changer for the Ukrainian military, Britain has far less available than Germany does the Leopard 2.