With the Russo-Ukrainian War entering its seventh month, reports coming out of Russia have suggested the country's Armed Forces are being equipped with rusty, secondhand weapons. As well, there are claims that those who have been conscripted into the military as part of Russia's mobilization efforts are receiving as little as two weeks of training before being sent to Ukraine.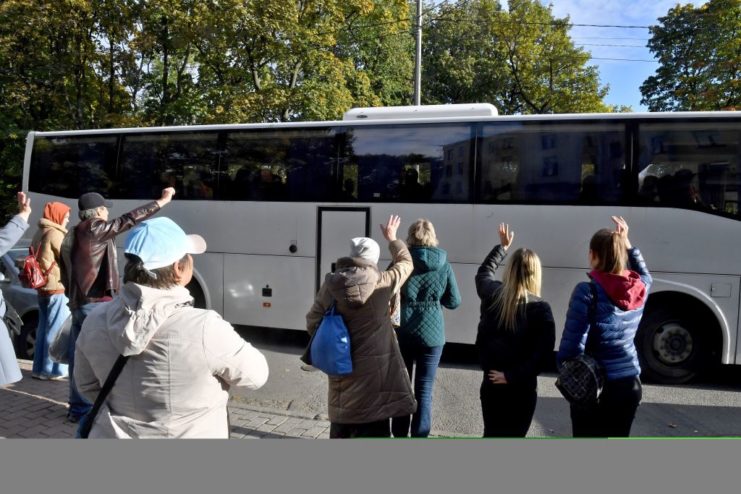 Recently, President Vladimir Putin announced the partial mobilization up to 300,000 reservists to assist in Russia's invasion of Ukraine, a move that's sparked mass protests and an exodus of service-aged men looking to avoid being drafted. The newly-conscripted are reportedly only receiving two weeks of training before being sent to the frontline, despite the previous training period lasting six months.
Following Putin's announcement, plane tickets to neigboring countries quickly sold out, with those unable to fly packing their cars and heading to the border, where they've reportedly been met with armored vehicles and personnel at mobile recruiting offices. According to Britain's Ministry of Defence, the total number of Russians fleeing is more than initially stated, with estimates now putting the amount well over that of the total force that invaded Ukraine in February 2022.
Lithuania, Poland, Finland, Latvia and Estonia have already said they won't automatically give asylum to Russians escaping the draft, while Germany has shared it's willing to considering letting them into the country.
The conscription crisis has also seen men arranging hasty marriages and registering themselves as caregivers for the elderly. There are also reports that online searches for the phrase "how to break your arm at home" have soared since Putin's announcement.
Despite these issues, Kremlin officials have claimed the protests, which have seen a number of conscription offices fired bombed, are an anomaly and that the majority of men have willingly answered the call to serve their country.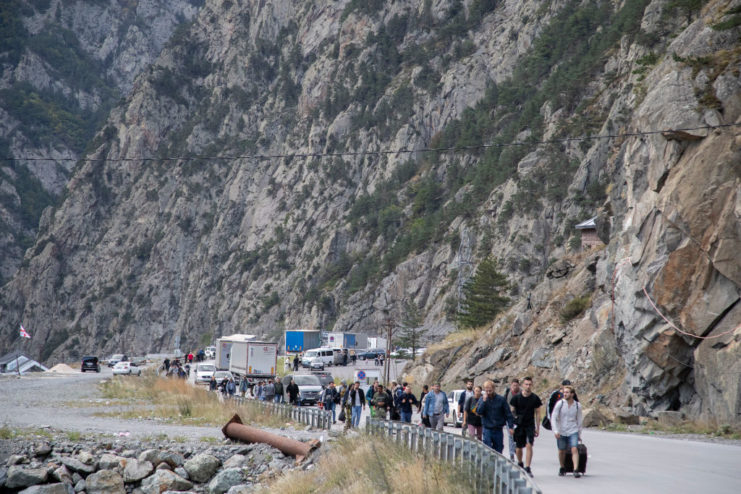 Upon completing their training, conscripts have been deployed to Ukraine with what many believe are secondhand weapons that hardly meet modern standards. Videos have emerged of soldiers complaining of their AK-47s being covered in rust or frequently jamming, with one shared by news channel Visegrad24 showing a conscript complaining, "What are the pistols we're getting, f*****g hell! This is f****d! I'm in f*****g awe."
This is supported by a number of videos and tweets from Anton Gerashchenko, an adviser to Ukraine's minister of internal affairs. In one video, Soviet-era tanks are seen being brought out of storage, corresponding with a May 2022 report from Britain's Ministry of Defence, which said Russia may move its fleet of T-62s from "deep storage," for deployment by the Southern Grouping of Forces (SGF).
In the video, he's heard saying, "Old Soviet tanks taken out of conservation by Russia – with no protection against modern weapons. And new Russian conscripts (also with no protection against modern weapons or a modern army – we've seen what they fight in). Perfect combination, doomed for success, I would say."
In a tweet shared on September 24, 2022, Gerashchenko also wrote, "The mobilized in Russia are given rusty weapons in addition to plastic bags. They are told that this is for 'hands' memory.'" The latter is in reference to the claim that the older weapons are only used to allow soldiers to get a feel for the firearms they'll actually be issued on the battlefield.
The mobilized in Russia are given rusty weapons in addition to plastic bags.

They are told that this is for "hands memory".

But I suppose that this is what they will be given to attack with.

The second army of the world? pic.twitter.com/xlL0x72wbh

— Anton Gerashchenko (@Gerashchenko_en) September 24, 2022
On top of the issues with old technology, reports coming out of Eastern Europe state that Russia is relying on obsolete technology that is difficult to source, due to the international sanctions placed on the Kremlin by a number of Western countries. On top of that, the military is forced to use old, imported microchips, as Russia's manufacturing sector isn't able to quickly produce much-needed semiconductors.
This has highlighted just how much Russia has struggled to maintain its defense industry following the collapse of the Soviet Union. During the Cold War, the USSR focused much of its energy in bolstering its military prowess, developing a number of weapons, defense systems, sea vessels, aircraft and tanks.
When the Soviet Union dissolved, however, Russia's economy took a downturn and a large portion of the country's defense workers were laid off. Since then, the production and modernization of military assets has lagged, with not enough money set aside to upgrade Soviet-era equipment to withstand attacks from newer technology.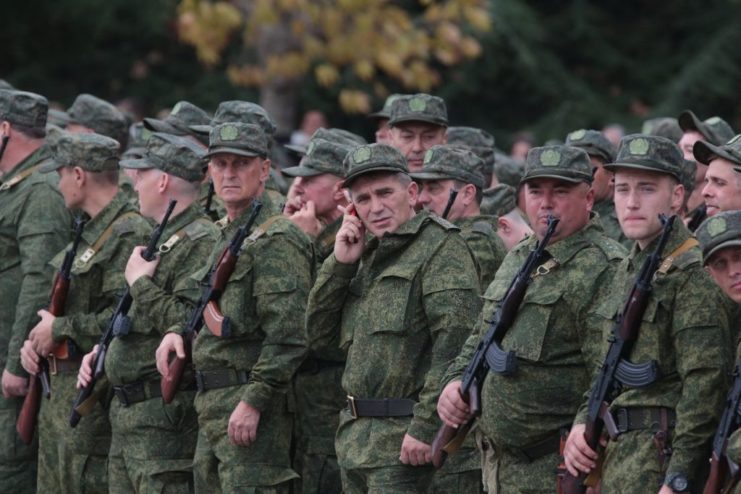 More from us: South Korean Court to Issue Verdict Over Reparations Dating Back to Japanese Colonial Rule
All of these issues combined appear to show that, despite what the Kremlin is disseminating internationally and to citizens, the drawn-out fighting in Ukraine, the mobilization of Russia's population and strict international sanctions are having a negative impact on the country.