Ukraine's Office of Strategic Communications has released a video, which it claims shows a Ukrainian sniper taking out a Russian soldier from 1.68 miles away. If proven true, this would make the hit the second-longest sniper kill in military history.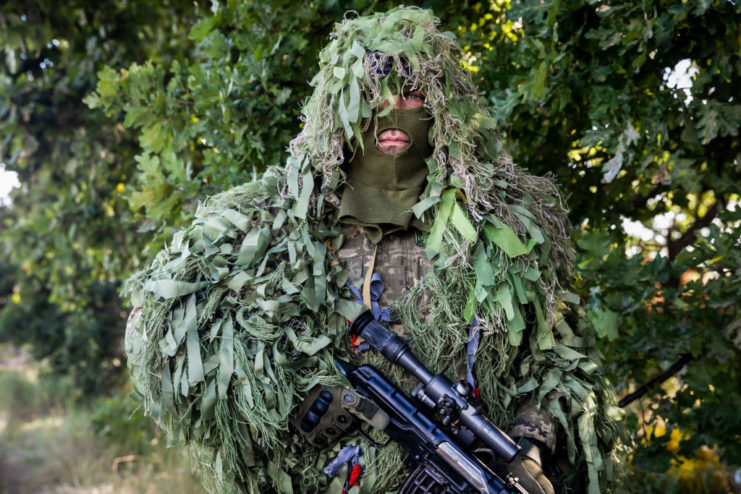 The footage shows a Ukrainian sniper focusing his thermal scope on a target that's walking through trees. After a few steps, the sniper aims at the individual's chest, after which he's seen slumping over on the spot.
Posting the 24-second video to social networking app Telegram, the Office of Strategic Communications wrote that "the occupier was eliminated by a precise shot of our special forces from a distance of 2,710 meters" – equivalent to 1.68 miles. It added that the kill marks "a distance that now ranks second in the world ranking, confirmed by the command of the Armed Forces."
The National Guard of Ukraine also shared images of the kill, writing, "With the onset of dusk, snipers of special forces units of the National Guard go hunting. Very quick and accurate work by one of them last night."
⚡️ With an accurate shot, a sniper of the Armed Forces of Ukraine eliminated a Russian soldier from a distance of 2710 m – a distance that now ranks 2nd in the world ranking, confirmed by the command of the Armed Forces of Ukraine. pic.twitter.com/mNo2mfRh0V

— FLASH (@Flash_news_ua) November 13, 2022
No details were provided regarding where the footage was filmed or with what weapon the Ukrainian sniper made the shot. However, it is known that those serving with the Ukrainian military are equipped with the Snipex Alligator bolt-action, magazine-fed anti-material rifle. In production since 2020, it's two meters in length, with the barrel making up 1.2 meters, and weighs 25 kg.
The Snipex Alligator fires a 14.5 x 114 mm cartridge, and was designed to hit both stationary and moving targets. It has an effective distance of 2,000 meters (1.24 miles) and a maximum range of 7,000 meters (4.35 miles). Its strength allows it to penetrate 30 mm of armor from 100 meters away, or 10 mm from a distance of 150 meters.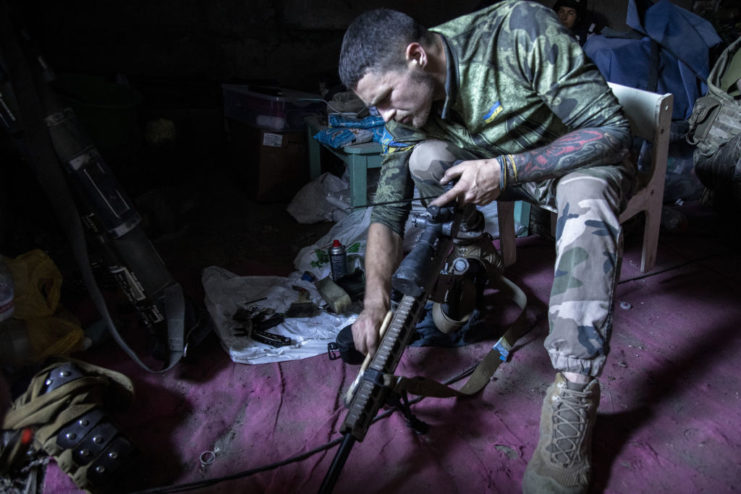 Presently, the longest distance sniper kill is attributed to an unnamed Canadian Special Forces member with Joint Task Force 2, who killed an ISIS militant from 3,540 meters (2.2 miles) away during a deployment in Iraq in 2017. While the exact location of the hit wasn't disclosed, it was revealed he'd used a McMillan TAC-50 sniper rifle with .50 BMG ammunition.
Prior to that kill, the record was held by British Army sniper Craig Harrison, a Corporal of Horse with the Blue and Royals cavalry regiment who killed two Taliban machine gunners while serving in Afghanistan's Helmand province in 2009. He'd achieved the 2,475-meter (1.54-mile) shot with an L115A3 Long Range Rifle.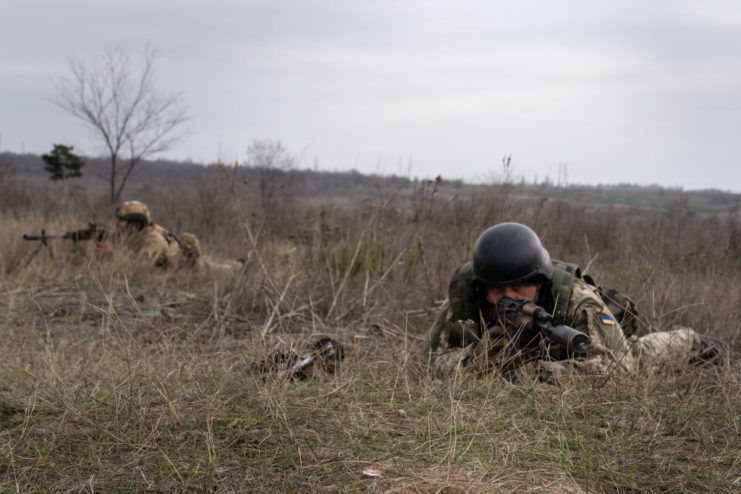 More from us: Ukrainian Commandos Destroy Attack Helicopters At Russian Air Base
It's important to note that the video has not yet been independently verified, with internet users disputing the claim made by the Office of Strategic Communications, saying the majority of thermal scopes wouldn't have been able to spot someone from that distance.