The members of Easy Company, 2nd Battalion, 506th Parachute Infantry Regiment, 101st Airborne Division are among the most famous American service members of the Second World War. Their wartime exploits were immortalized in the Stephen Ambrose book, which itself was turned into the HBO miniseries, Band of Brothers (2001).
If you're a fan of the series, you might be wondering what the paratroopers got up to after the conflict. Well, you're in luck, as we've done the research for you!
Richard Winters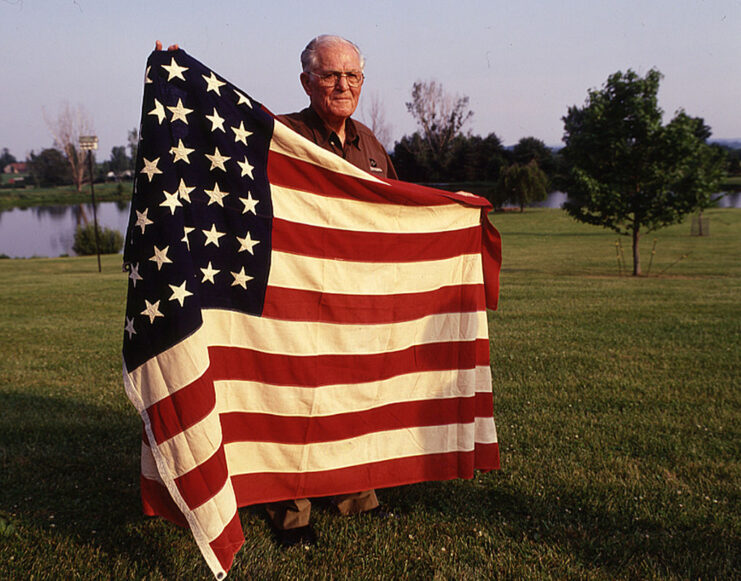 Arguably the best-known member of Easy Company, Richard Winters began his service with the 101st Airborne Division as a first lieutenant. He parachuted into Normandy on D-Day with his comrades and went on to fight across the Netherlands, Belgium and Germany. While recommended for the Medal of Honor for his heroics during the Brécourt Manor Assault, he was presented with the Distinguished Service Cross.
Following the Second World War, Winters was briefly stationed in France as one of the senior officers overseeing the return of troops back to the United States. He finally returned Stateside in November 1945, but wasn't officially discharged from the US Army until January of the following year.
After working for his friend and fellow Easy Company paratrooper Lewis Nixon and attending Rutgers University, Winters was recalled to active duty to serve in the Korean War. While ordered to report to Fort Campbell, Kentucky to join the 11th Airborne Division, he instead traveled to Washington, DC to convince Gen. Anthony McAuliffe to prevent his deployment. While his reservations were understood, McAuliffe told him his experience as a commander was needed.
He was ultimately sent to Fort Dix, New Jersey, where he trained other soldiers. However, he disliked the job and volunteered to attend the US Army Ranger School at Fort Benning (now Fort Moore), Georgia. While the intent was to deploy Winters to Korea, he was given the option to resign his commission, which he happily accepted.
Out of the Army, Winters returned to work for Nixon. He and his wife purchased a small farm, which led him to go into business for himself. He died on January 2, 2011 at an assisted living facility in Pennsylvania, leaving behind a legacy as a hardworking and humble man who never considered himself a hero, despite his peers viewing him otherwise.
Edward 'Babe' Heffron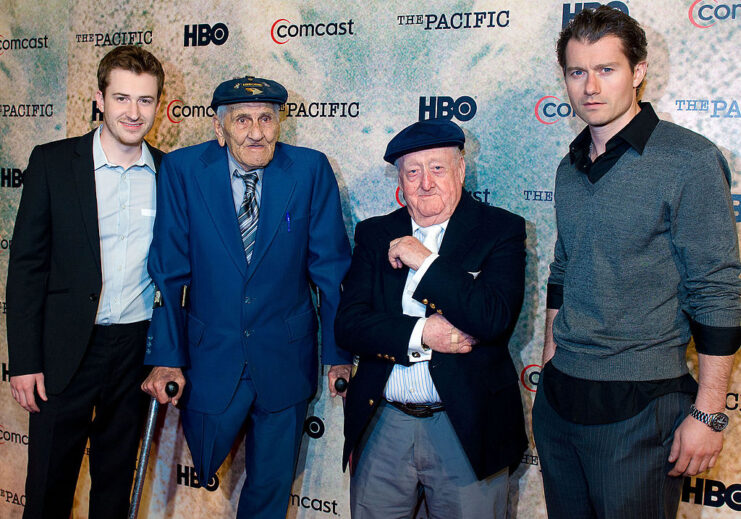 Not one to leave a friend behind, Edward "Babe" Heffron showed just what type of man he was when he unsuccessfully tried to run through enemy fire to save his friend, John T. Julian. The loss of his comrade stuck with him the rest of his life, with him maintaining until his death that he couldn't stand New Year's Day, as it brought him back to the Second World War and that ill-fated day.
Following the war, Heffron returned to the United States and obtained a position with Publicker Industries, which he held for 20 years. This was followed by a job as a clerk and checking cargo along the waterfront in Philadelphia, Pennsylvania. He and fellow Easy Company member William Guarnere continued to keep in touch, as well, with the two going so far as to write and publish a book about their wartime exploits.
Heffron died on December 1, 2013, at the age of 90.
Ronald Speirs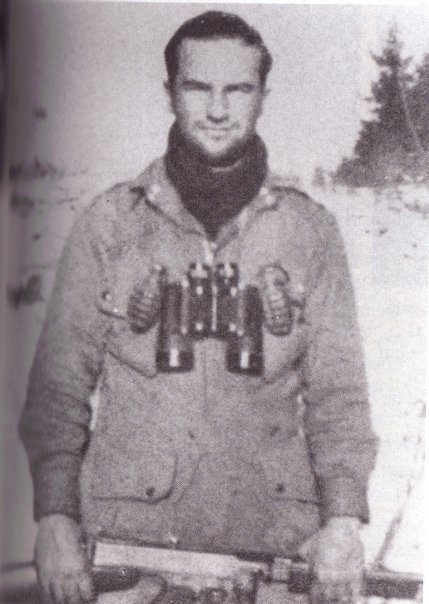 One of the later members of Easy Company, Ronald Speirs fought alongside the paratroopers as they retook the Belgian town of Foy during the Battle of the Bulge. Not one to abandon his men, he remained with them as they prepared for service in Japan, but never saw service in the Pacific because of the Empire's surrender.
Opting to remain in the US Army, Speirs returned to the United States, only to be deployed a few years later as part of the Korean War. While fighting the North Koreans and Chinese, Speirs conducted a number of combat jumps, the first of which occurred on October 20, 1950. The next year, he participated in Operation Tomahawk. Parachuting out of a Fairchild C-119 Flying Boxcar, he and his men were tasked with securing the drop zone in Munsan-ni, in the south.
Following the conflict, the decorated paratrooper became a liaison officer to the Soviets in East Germany, before being named the American governor of Spandau Prison in 1957. He remained in Germany after his duties were complete, and was later deployed to the Kingdom of Laos as part of the US Mission to the Royal Laos Army during the country's civil war.
Speirs' final mission with the Army was as a plans officer for the Pentagon. After 22 years of service, he retired in 1964. By this time, his son was grown and serving as a member of the Royal Green Jackets, an infantry regiment in the British Army.
The decorated veteran passed away on April 11, 2007, at the age of 86.
Darrell Powers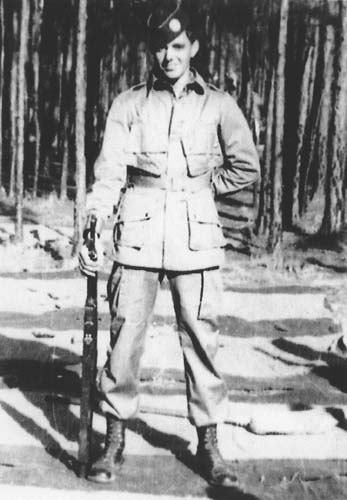 An excellent sharpshooter during his time with Easy Company, Darrell Powers made a name for himself during the effort to take Foy, Belgium from the Germans when he took out an enemy sniper, with his bullet hitting the man in the center of his forehead.
After receiving furlough to return home early, Powers was injured in an automobile accident on the way to the airport, which left him hospitalized for months. When he was finally well enough, he made the journey back to the United States, where he found work as a machinist in California and married his wife, Dorothy. The pair were together for 60 years.
After being laid off, Powers moved back to his home state of Virginia, where he found another job as a machinist with Clinchfield Coal Corporation. Sadly, he began to suffer from ill health and depression in his later years and passed away from lung cancer on June 17, 2009. He was 86 years old.
Herbert Sobel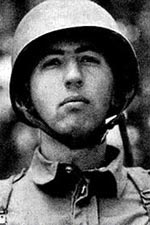 Arguably the most disliked member of Easy Company, due, in part, to his portrayal in Band of Brothers, Herbert Sobel led a rather tragic life following his World War II-era service. When the conflict came to an end, he entered the US Army Reserve. Upon the outbreak of the Korean War, he was recalled to active-duty service, after which he retired with the rank of lieutenant colonel.
Sobel returned to Chicago, Illinois, where he married and raised three sons. He found work as a credit manager at a telephone equipment company. Despite being a stern parent, his children knew he loved them, and he put aside all of his money to ensure they were able to get a top-tier education.
However, things soon turned sour when Sobel and his wife, Rose, divorced. He also became estranged from his children. This led Sobel to try and take his own life in 1970; he took a rifle and put it to his head. While the bullet didn't prove fatal, it did severe his optic nerves, leaving him blind.
Unable to live independently, Sobel moved into an assisted living facility operated by the Department of Veterans Affairs. He lived out the remainder of his days there, dying on September 30, 1987, of malnutrition. No funeral service was held.
Lewis Nixon III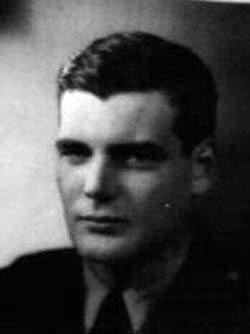 A life-long friend of Richard Winters, Lewis Nixon III participated in a number of high-profile engagements during the Second World War, including D-Day, Operation Market Garden and the Battle of the Bulge. He was able to successfully perform his job, despite developing a drinking problem while serving overseas, and earned two Bronze Stars and the French Croix de Guerre.
Following the war, Nixon returned to the United States and worked for his family's company, Nixon Nitration Works. He married twice, with his second wife, Grace Umezawa, helping him overcome his drinking issues. He remained close with Winters, serving as his Best Man at his wedding.
Following his retirement, Nixon enjoyed a relatively easy life spent with his nieces and nephews. He and Umezawa also traveled together up until his death on January 11, 1995, from diabetes complications. At his widow's request, Winters gave the eulogy at the funeral service.
Donald Malarkey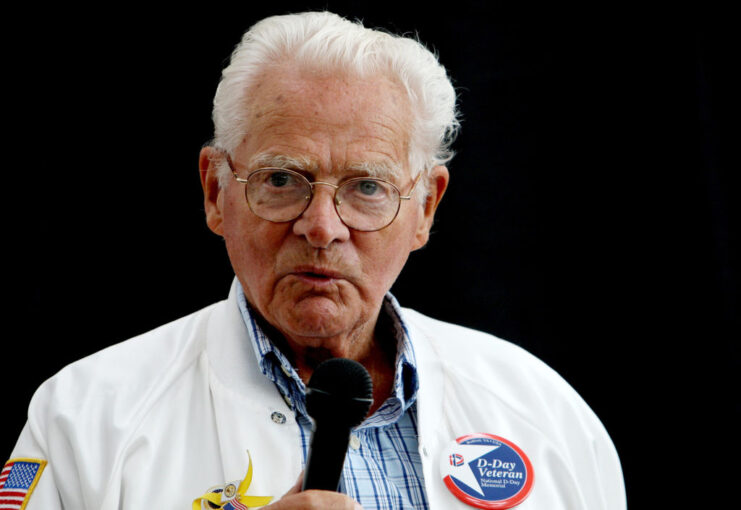 The most beloved Easy Company member among his comrades, Donald Malarkey was inspired to enlist following the Japanese attack on Pearl Harbor. After a failed attempt at joining the US Marine Corps, he volunteered to serve as a paratrooper with the Army.
Serving the most consecutive time on the frontlines than any of his comrades in Easy Company, Malarkey was present for a number of major engagements, including D-Day, the Siege of Bastogne and the fighting in the Ruhr Pocket. For this, he was awarded two Bronze Stars and the French Knight of the Legion of Honour.
Following World War II, Malarkey found it difficult to readjust to civilian life, misinterpreting cars as gunfire and suffering from debilitating nightmares. While this made it a struggle to continue his education at the University of Oregon, he successfully got his Bachelor's Degree in Business in 1949, thanks, in part, to the support of his wife, Irene.
Malarkey went on to find employment as a sales manager at Lovell Auto Company, and he even ran for and got elected as the County Commissioner of Clatsop County, Oregon. After this, he, his wife and their four children moved to Portland, where he obtained a job as a real estate and insurance agent.
Outside of his personal life, Malarkey was dedicated to keeping the wartime efforts of his fellow soldiers alive. He regularly spoke to high school and college students, and even traveled with the USO and visited wounded veterans of the Iraq War. He did this until 2012, when he retired from public speaking.
Malarkey passed away on September 30, 2017, at the age of 96. He was the oldest surviving member of Easy Company.
Ed Shames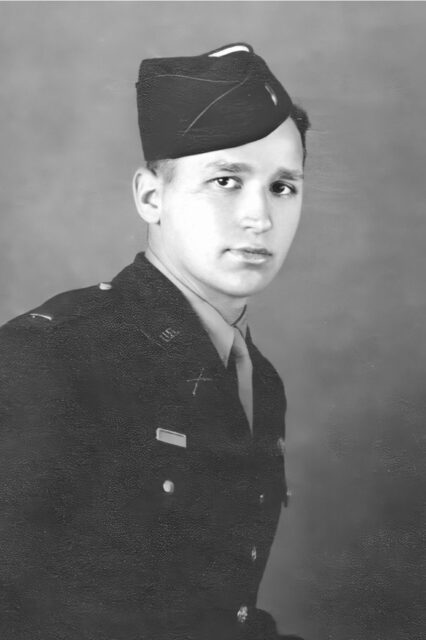 While he participated in a number of notable engagements during the Second World War, the majority know Ed Shames for being the first member of the 101st Airborne Division to enter Dachau concentration camp in southern Germany. He also found a bottle of Cognac at the Führer's Eagle's Nest, which he kept and used to toast his son's Bar Mitzvah.
Following the conflict, Shames joined the National Security Agency (NSA) as an expert in Middle Eastern affairs for nearly four decades. He also joined the US Army Reserve, retiring with the rank of colonel. During this time, he married his wife, Ida, with the pair remaining together until her death in February 2019.
Shames died over two years later, on December 3, 2021. The 99-year-old was buried at Forest Law Cemetery in Norfolk, Virginia.
William Guarnere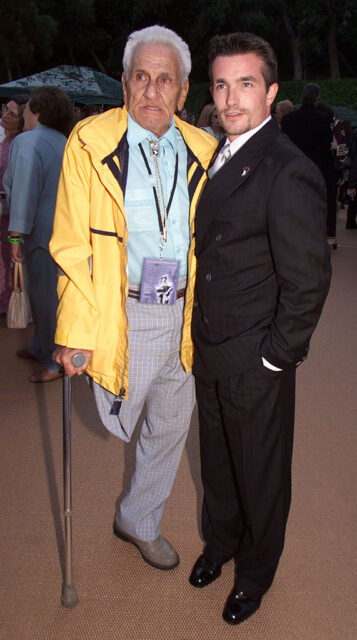 Seen by his fellow Easy Company members as a loose cannon, William "Wild Bill" Guaranere was known for diving headfirst into battle, driven by an urge to avenge the death of his brother during the Battle of Monte Cassino. He enjoyed fighting alongside his comrades – in fact, he once tried to hide an injury, so he wouldn't be reassigned to another unit.
Upon returning to the United States following the Second World War, Guaranere held several odd jobs and was active in a number of veterans' organizations. Despite suffering a severe enough combat injury to see his leg amputated, he never let the disability hinder him in his endeavors, which included raising two sons with his wife and writing a memoir alongside his friend and fellow Easy Company veteran, Babe Heffron.
On March 8, 2014, after suffering a ruptured aneurysm, Guarnere passed away at the age of 90. To keep his memory alive and help other veterans, his granddaughter created the Wild Bill Guarnere Memorial Fund.
Edward Tipper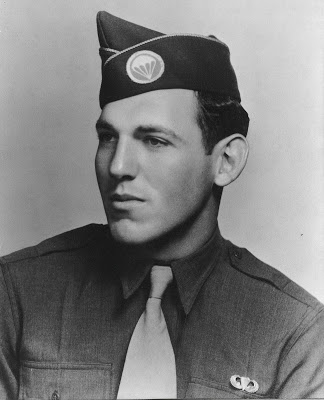 Similar to fellow Easy Company member Babe Heffron, Edward Tipper was driven to enlist in the military following the Japanese attack on Pearl Harbor. Also similarly, he was rejected from the US Marine Corps. After training at Camp Toccoa, Georgia, he was deployed overseas with the rest of Easy Company, where he fought alongside his comrades. However, he became injured during the Battle of Carentan and was sent to England, before being returned to the United States.
Tipper remained hospitalized until August 1945. Following his discharge, he attended the University of Michigan. He then went on to complete his Master's at the University of Nothern Colorado. He later became a teacher and wound up marrying a woman 34 years his junior. The couple had one daughter.
The Easy Company veteran died on February 1, 2017, at the age of 95.
Lynn Compton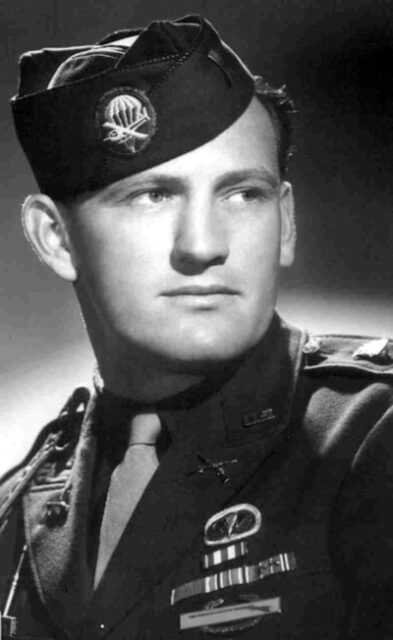 Lynn Compton lived one heck of a life following his service with Easy Company, something that should come as no surprise, given his pre-war exploits saw him play in the 1943 Rose Bowl. Following World War II, he turned down an offer to play minor league baseball and, instead, joined the US Air Force Reserve, serving with the Office of Special Investigations and the Judge Advocate General Corps.
He kept largely in the public eye following his return to civilian life. After attending Loyola Law School in Los Angeles, California, Compton joined the Los Angeles Police Department (LAPD) as part of its Central Burglary Division. He then transferred to the District Attorney's office, with whom he helped successfully prosecute Sen. Robert F. Kennedy's assassin, Sirhan Sirhan.
His success as a lawyer led then-Gov. Ronald Reagan to appoint him an associate justice of the California Court of Appeals, where he remained until his retirement in 1990. He later moved to Washington and wrote a memoir, titled Call of Duty: My Life Before, During, and After the Band of Brothers.
More from us: Tom Hanks Fired An Actor from 'Band of Brothers' Because He Had 'Dead Eyes'
In January 2012, Compton had a heart attack. A month later, he died at his daughter's house in Burlington, Washington, at the age of 90.