Ronald Reagan is typically remembered for his time as President of the United States and for his work as an actor in Hollywood. There is less discussion, however, about his time in the U.S. Army. Let's dive in and examine the lesser-known military career of the nation's 40th President and Commander-in-Chief.
Early military career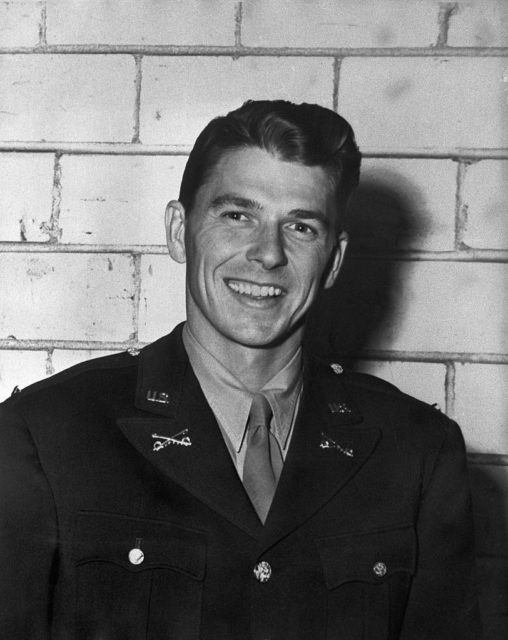 Ronald Reagan was born on February 6, 1911, in Illinois. When Reagan was 24-years-old in March 1935, he enrolled himself in a series of home studies. After completing these 14 courses in April 1937, Reagan enlisted in the Army Enlisted Reserve. He was a Private assigned to Troop B, 322nd Cavalry, stationed at Des Moines, Iowa.
On May 25, 1937, Regan was appointed Second Lieutenant of the Officers Reserve Corps of the Cavalry. However, less than a month later, in June 1937, Reagan decided to move to Los Angeles to pursue a film career. He accepted his Officer's Commission and was assigned to the 323rd Cavalry.
Service during the Second World War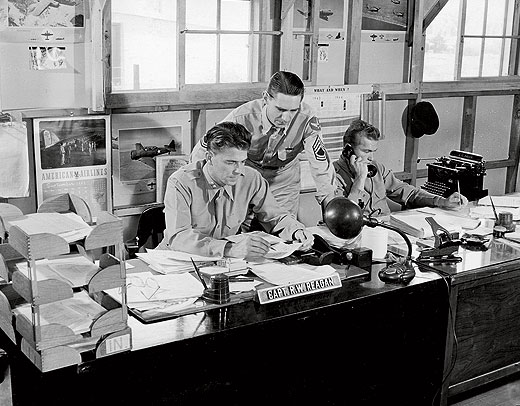 On April 19, 1942, Lieutenant Reagan was ordered to active duty. However, due to his poor eyesight, he was classified for limited service only, which excluded him from any active duty. In fact, after he underwent a physical exam at Fort Mason when reporting for duty, one doctor said that "if we sent you overseas, you'd shoot a general," to which another doctor chimed in, saying "and you'd miss him."
Initially, Reagan was working as a liaison officer for the Port and Transportation Office in Fort Mason, California. Upon the approval of the United States Air Force (AAF), Regan applied for a transfer from the Calvary to the AAF on May 15, 1942. After the transfer was approved in June 1942, Reagan was assigned to AAF Public Relations and reported to Culver City, California.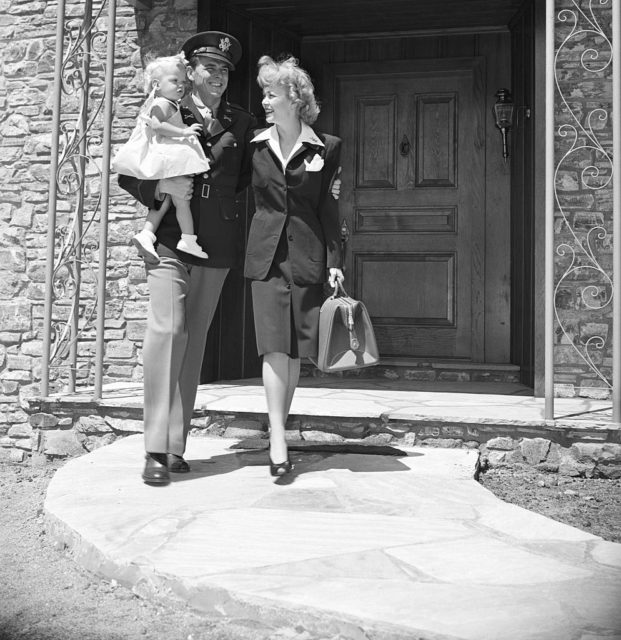 It was here in Culver City that Jack Warner (of Warner Bros.) had set up the Army's First Motion Picture Unit. In this unit, actors and film technicians in uniform created promotional and instructional films primarily for the AAF. Reagan, who had played a pilot in earlier movies, both acted in and narrated these instructional films. By the end of the Second World War, Reagan had helped produce around 400 AAF films. Ronald Reagan was promoted to First Lieutenant in January 1943 and promoted to Captain in July 1943.
Impact of Regan's military service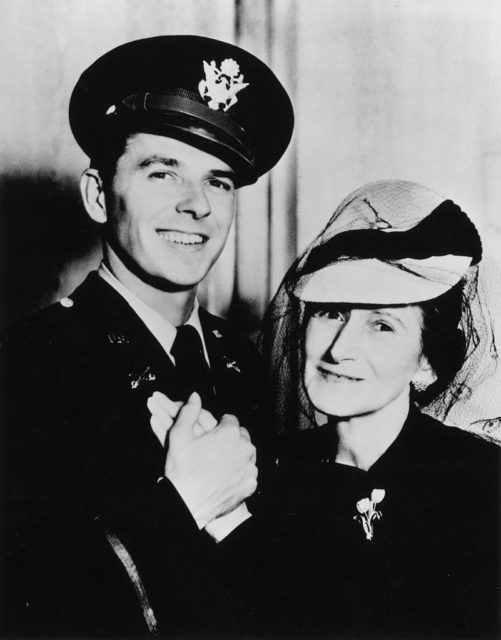 Reagan's active duty ended on September 10, 1945, more than three years after Reagan had entered Fort Mason in 1942. Although Reagan technically didn't serve overseas, his screen persona remained associated with heroic actions. American audiences saw Reagan confront the enemy in the films made by the First Motion Picture Unit, and through these movies, Reagan's military service received wide publicity.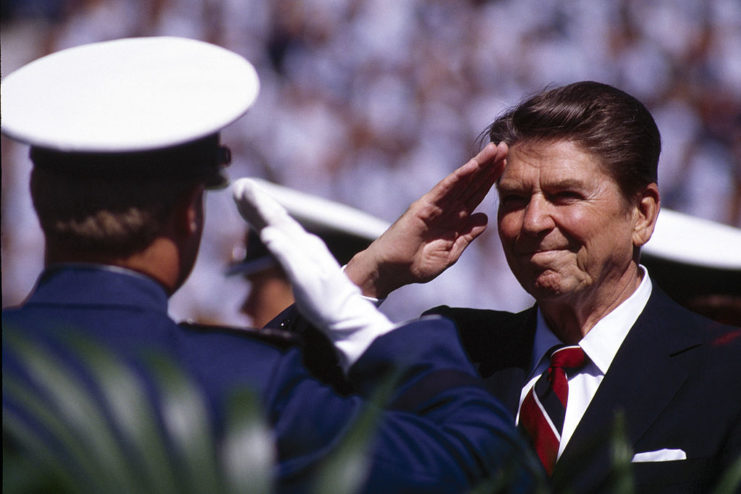 Arguably more important is the impact that Reagan's military service had on his personal and professional life. The Second World War changed Reagan's own perceptions of America's place in the world. Reagan began educating himself on public affairs and became increasingly outspoken against fascism and communism.
Although Ronald Reagan's Reserve Commission was automatically terminated on April 1, 1954, he would go on to become Commander-in-Chief of all United States Armed Forces when he was sworn in as President on January 20, 1981.