A number of Hollywood stars have served in the military, but few have done so during two conflicts. Actor James Garner was one of them. Serving with the Merchant Marines during World War II and the Army National Guard in Korea, his time overseas aided in his portrayal of a number of characters in both film and television.
James Garner's enlistment in the Merchant Marines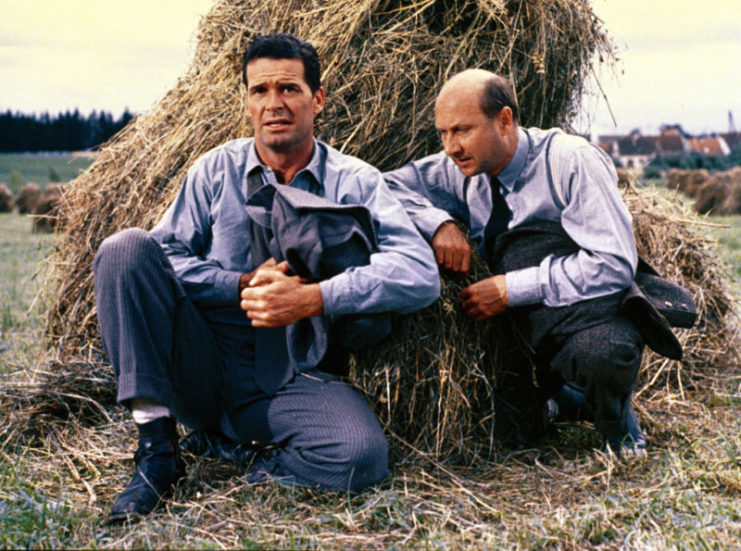 James Garner was born James Scott Bumgarner on April 7, 1928. Growing up in Oklahoma, his mother died just five years after his birth. While his father remarried, Garner didn't always get along with his step-mothers, with him later recounting the volatile relationship he had with one named Wilma.
After his father divorced Wilma, he moved to Los Angeles, leaving Garner and his two brothers behind in Oklahoma. Working a number of odd jobs, the future actor was unsatisfied with how his life was going and enlisted in the Merchant Marines. The then-16-year-old enjoyed his work with the service, but found he was prone to seasickness.
For his service throughout the Second World War, he was awarded the Merchant Marine World War II Medal, the Merchant Marine Combat Medal and the Merchant Marine Atlantic War Zone Medal.
Following the conflict, Garner went to live in Los Angeles with his father. However, he wound up returning to Oklahoma, where he attended Norman High School. While active in the school's football, track, golf and basketball teams, he wound up dropping out during his senior year, later telling Good Housekeeping, "I was a terrible student and I never actually graduated from high school, but I got my diploma in the Army."
Two-time Purple Heart Recipient in Korea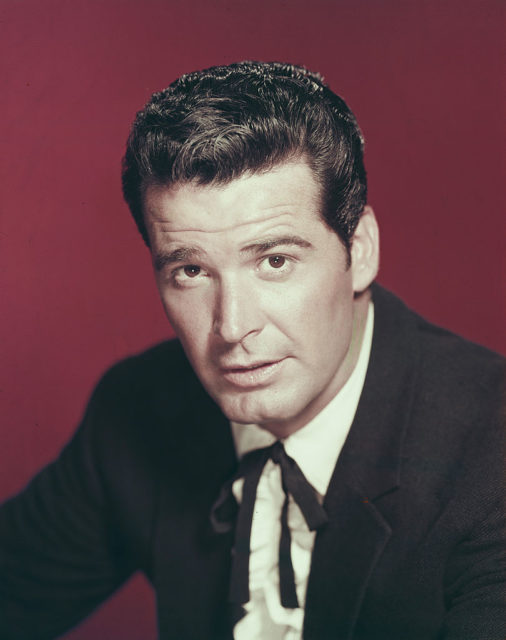 During the Korean War, James Garner enlisted with the Army National Guard. After serving his first seven months on US soil, he and the 5th Regimental Combat Team, 24th Infantry Division were deployed overseas. "When the fighting heated up, the 5th was rushed to Korea," he later recalled in his autobiography, The Garner Files: A Memoir. "They needed fodder to stuff up the gap, and we were the first group of replacements."
While in Korea, Garner was wounded twice. He was first hit in the face and hand by shrapnel from a mortar round, for which he was awarded the Purple Heart. The second injury was the result of friendly fire, when, on April 21, 1951, a US fighter jet hit him in the buttocks while he was diving into a foxhole.
"I got it in the backside," he told Good Morning America decades later. "I went into a foxhole head first and I was a little late. There's a lot of room for error with a round in the rear. It's a wide target."
While he should have been eligible for a second Purple Heart, as the incident occurred while engaging the enemy, Garner didn't receive it until 32 years later. In fact, it was the interview with GMA that prompted US Army officials to award it to him, as there had previously been a mixup.
Speaking at the medal presentation, Garner said, "After 32 years, it's better to receive this now than posthumously. It is indeed an honor and I tried to serve my country to the best of my ability."
James Garner's nose saved the 5th Regimental Combat Team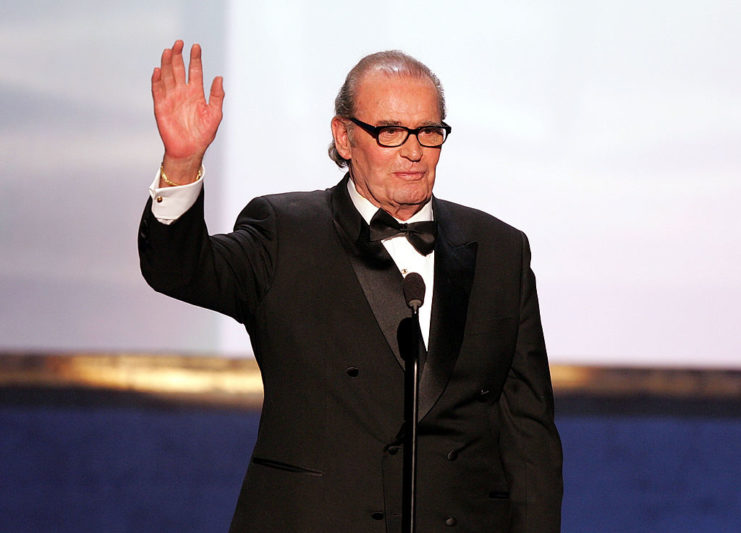 While serving in Korea, James Garner claims his nose saved his life and the lives of his comrades in the 5th Regimental Combat Team. Writing in his memoir, the late actor shared how, while on guard duty one night, he caught the faint scent of garlic in the air. Disliking the food, he was particularly sensitive to its smell.
Garner was aware that the North Koreans and Chinese had a diet that included garlic, and the scent immediately put him on edge. He then heard voices and knew an enemy patrol was heading in his direction. "They were just [on] the other side of a rise when I passed the word down the line," he wrote. "We were ready for them and stopped them in their tracks."
In 1952, Garner was honorably discharged, having received a number of decorations on top of his Purple Hearts, including the Republic of Korea Presidential Unit Citation, the Korean War Service Medal and the United Nations Service Medal for Korea.
When asked about whether he looks back fondly on his service in Korea, Garner revealed that the conditions prevented him for feeling as such, saying, "Do I have fond memories? I guess if you get together with some buddies it's fond. But it really wasn't. It was cold and hard. I was one of the lucky ones."
James Garner's decades-spanning Hollywood career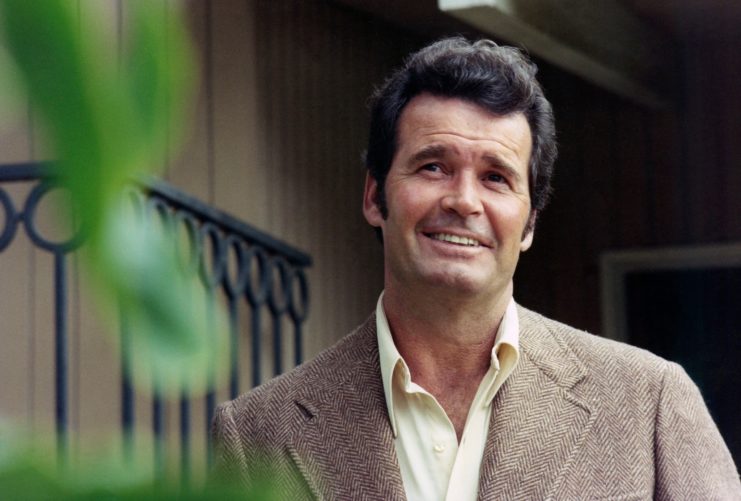 James Garner got his start in acting with a non-speaking role alongside Henry Fonda in the Broadway production of The Caine Mutiny Court-Martial. He followed this with television commercials and small roles in a number of series. In 1956, he scored his first film parts with The Girl He Left Behind and Toward the Unknown, after which he got his big break as the titular character in the popular TV series, Maverick (1957-62).
A less than amicable split with Warner Bros. following Maverick led Garner to be graylisted for a time. However, his casting as Dr. Joseph "Joe" Cardin alongside Audrey Hepburn and Shirley MacLaine in The Children's Hour (1961) broke this. He was then cast in a number of films, including several WWII-era features, such as The Great Escape (1963), The Americanization of Emily (1964) and 36 Hours (1965).
After a series of poor performing films, Garner returned to TV, first with the short-lived Nichols (1971-72) and the incredibly successful series, The Rockford Files (1974-80). Playing the titular Jim Rockford, the role earned him the Emmy for Best Actor in 1977. However, filming took a toll on Garner's body, which prompted his doctor to order him to rest. Subsequently, the studio canceled the show.
A number of television film roles followed, as did Murphy's Romance (1985) alongside Sally Field, earning him an Academy Award nomination for Best Actor in a Leading Role. Garner's small screen appearances continued into the 1990s, and included eight The Rockford Files made-for-TV movies.
In 2000, Garner appeared alongside Clint Eastwood, Donald Sutherland and Tommy Lee Jones in Space Cowboys, and he portrayed an older Ryan Gosling in 2004's The Notebook. He also starred as Grandpa Jim Egan in 8 Simple Rules (2002-05) following John Ritter's death.
Death of a Hollywood legend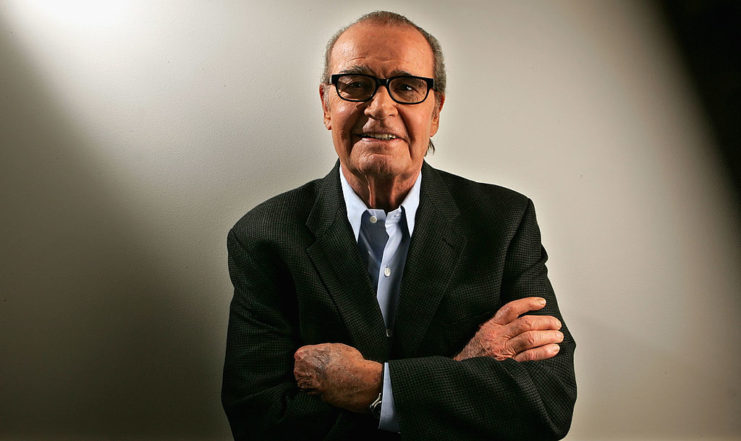 For his contributions to the film and television industries, James Garner was the recipient of a star on the Hollywood Walk of Fame. As well, in 1990, he was inducted into both the Western Performers Hall of Fame at the National Cowboy & Western Heritage Museum and the Television Hall of Fame.
More from us: Ernest Borgnine: The 'McHale's Navy' Star's Service During World War II
On July 19, 2014, police and EMTs were called to Garner's home in the Brentwood section of Los Angeles. Upon their arrival, they found the 86-year-old deceased. The cause of death was a heart attack, the result of coronary heart disease.