In one of the greatest acts of bravery seen during the Second World War, John R Fox ordered an artillery barrage on his own position to save the lives of his comrades and surrounding civilians. Well aware of the consequences, he made the ultimate sacrifice in the fight against the German enemy.
Better late than never, Fox, an African-American, was posthumously awarded the Medal of Honor for his gallant actions.
John R Fox attended an ROTC program while getting his degree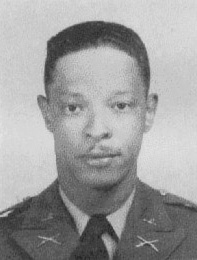 John R Fox was born in Cincinnati, Ohio on May 18, 1915 as the eldest of three siblings. After high school, he planned to attend Ohio State University, but later transferred to Wilberforce University, as the school had a Reserve Officer Training Corps (ROTC) program that allowed for the enrolment of African-American students.
The program was managed by highly-decorated World War I veteran Capt. Aaron R Fisher. Fox eventually graduated from the post-secondary institution with a degree in engineering, and earned a commission as a second lieutenant with the US Army in 1941.
John R Fox and the Buffalo Soldiers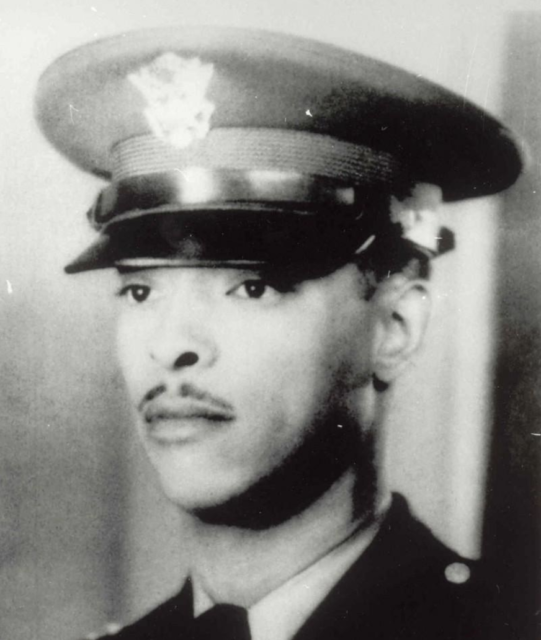 Following his graduation, John R Fox joined the all-Black 366th Infantry Regiment at Fort Devens, Massachusetts, which eventually became attached to the 92nd Infantry Division. The 92nd – known as the "Buffalo Soldiers Division" – began as a segregated unit that served in the final days of WWI and was reactivated in October 1942, in response to the Second World War.
It was at Fort Devens that Fox began his artillery training with an anti-tank unit.
Throughout 1944, the 92nd made their way through the European Theater, serving as the only African-American infantry division to serve there during the war. They boarded the USS General William Mitchell (AP-114) and landed in Morocco. From there, they traveled to Oran, Algeria, with their ultimate destination being Naples, Italy.
They arrived in Italy that November and were assigned to the Po Valley. The 92nd split into small detachments and was given various support and guard duties. Among them was the all-Black 598th Field Artillery Battalion, commanded by Lt. Col. Robert C Ross.
German raid on Sommocolonia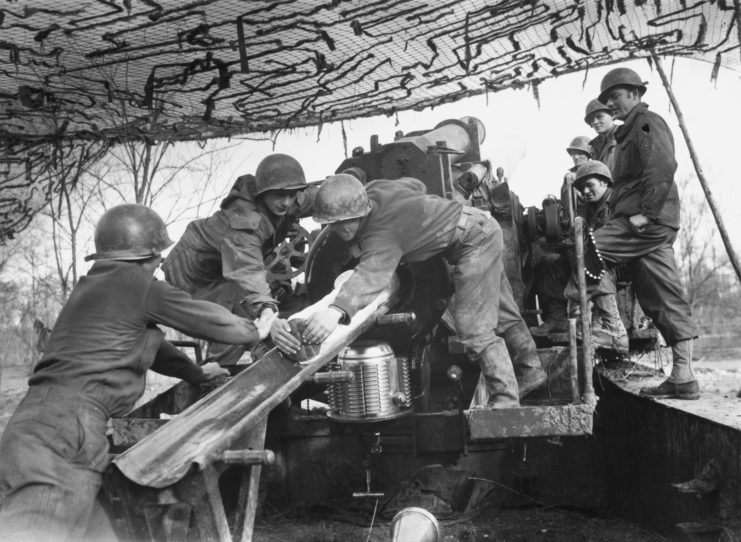 On December 23, 1944, John R Fox volunteered for a four-day observational position in the town of Sommocolonia, serving as a forward observer with Cannon Company, 598th Field Artillery Battalion.
It was on Christmas night that the Germans began their raid. An indeterminate number of troops entered the town, claiming to be civilians. Early on the morning on December 26, Sommocolonia was largely overrun by the enemy, and, at around 4:00 AM, they began an artillery attack on US positions, forcing a retreat.
Fox, a small observation crew and some Italian partisans remained and attempted to direct fire from their position on the second floor of a battered tower. Eventually, Fox ordered his comrades to retreat. He stayed at his post to continue to observe the enemy positions.
Trying to prevent the German soldiers from advancing, he called for more defensive artillery strikes from American 155 mm and 105 mm artillery batteries. The enemy, however, continued their advance, causing Fox to keep calling in strikes closer and closer to his own position.
John R Fox ordered an artillery strike on his own position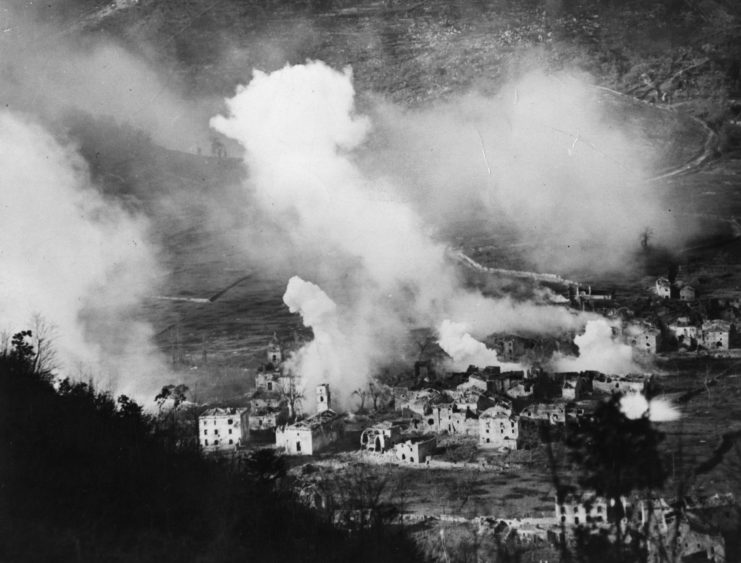 The Germans continued to get closer to John R Fox's observation post. After one strike, he radioed to his battalion commander, "That was just where I wanted it. Bring it in 60 yards!" This halved the distance to his position. At approximately 8:00 AM, Fox called for another artillery strike, this time on his own position.
At first, his commander, Lt. Otis Zachary, who was also a close friend, protested, knowing full well the strike would land on Fox's position. The latter silenced his protests, sending his last radio communication, during which he said, "Fire it! There's more of them than there are of us. Give them hell!"
The artillery strike was launched – it killed Fox and an estimated 100 German soldiers. It also stalled the advancing troops long enough to allow for more US soldiers and Italian civilians to retreat. The Germans did take over the city, but it was successfully recaptured by the Allied forces on January 1, 1945.
Fox's body was found a few days later and returned to his wife, Arlene. He was buried in Colebrook Cemetery in Whitman, Massachusetts.
Awarded the Medal of Honor for his sacrifice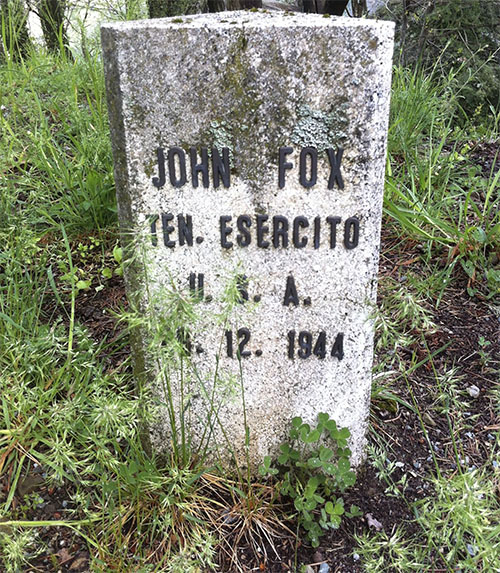 Decades later, on May 15, 1982, John R Fox was posthumously awarded the Distinguished Service Cross. It was several years after that, that the US Department of Defense investigated why no African-Americans were awarded the Medal of Honor during World War II. Officials determined it was because of their race, and the DoD was determined to change this. Following an investigation, a total of seven African-American veterans were put forward for the Medal of Honor, Fox among them.
More from us: MoH Recipient Robert Simanek Dove On a Live Grenade to Save His Comrades In Korea
On January 13, 1997, President Bill Clinton posthumously awarded the Medal of Honor to Fox, presenting it to his widow. Arlene later said, "We never needed any medals. John just felt that we were as good as anybody else, and he was going to prove it, and he did."