Henry Fonda was one of the most famous actors from the Golden Age of Hollywood. Starring in over 100 films, television specials and theater roles, the star gave his all to his craft, specializing in war epics and Western movies. What many might not know is he drew from his own experiences while in these roles, having served with the US Navy during the Second World War.
Henry Fonda's early life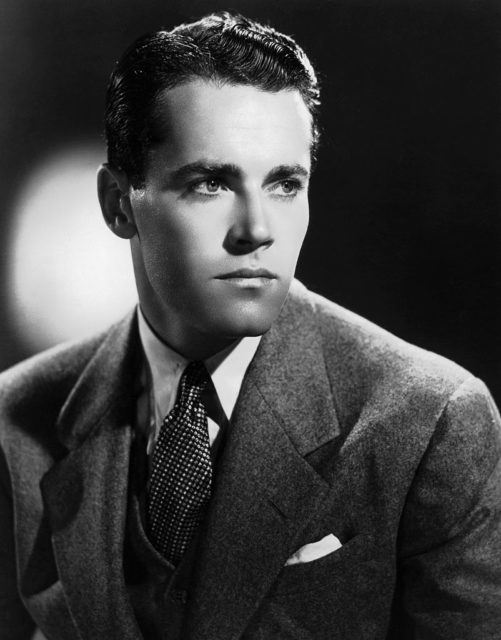 Henry Fonda was born on May 16, 1905 in Grand Island, Nebraska. Growing up in Omaha, he was active in the Boy Scouts of America, although sources differ as to the rank he reached. He was just 14 years old during the Omaha Race Riot of 1919. The actions of those in his community had a profound effect on the young Fonda, who kept an apt awareness of prejudice for the rest of his life.
Following his high school graduation, Fonda attended the University of Minnesota, where he majored in journalism. A member of local fraternity Chi Delta Xi, he failed to graduate and wound up taking a job with the Retail Credit Company, today known as Equifax.
From the stage to Hollywood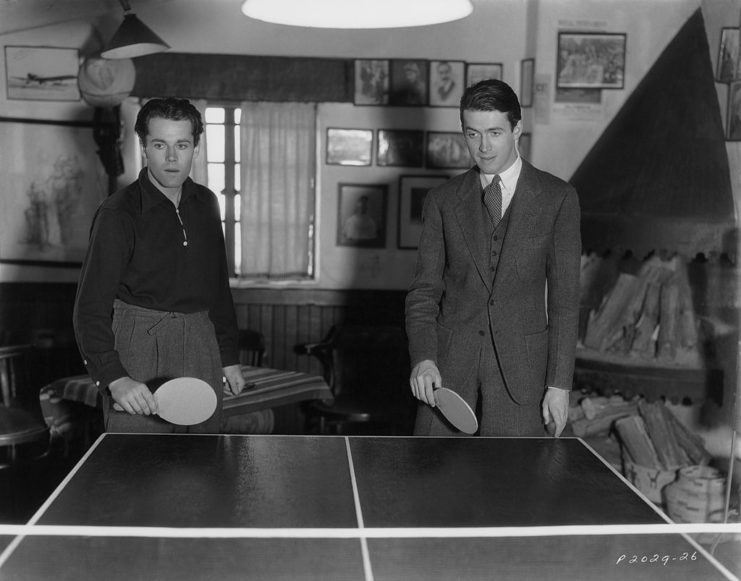 When he was 20 years old, Henry Fonda, based on the recommendation of Marlon Brando's mother, Dodie, joined the Omaha Community Playhouse. It was his first foray into acting and he found himself enjoying the confidence taking on different roles gave him. Some eight years later, he relocated to Massachusetts and joined the University Players, a theater troupe. It was there that he met his first wife, Margaret Sullavan.
Fonda and Sullavan moved to New York City in 1931. While their marriage only lasted two years, the move proved to be fruitful, with Fonda meeting and becoming friends with fellow actor James Stewart. After honing their skills on Broadway, the pair moved to Hollywood, where they found jobs were much easier to come by. One of Fonda's first major roles was as Dan Harrow in the film adaptation of The Farmer Takes A Wife (1935), co-starring alongside Academy Award-winning actress, Janet Gaynor.
A host of successful film roles followed this, including The Trail of the Lonesome Pine (1936), the first Technicolor movie to be filmed outside, and You Only Live Once (1937). These were followed by a leading role in The Grapes of Wrath (1940), the film adaptation of the popular John Steinbeck novel. The Oscar-nominated role also landed Fonda a seven-year contract with 20th Century-Fox.
It was during this spree of popular films that Fonda met and married socialite Frances Ford Seymour, with whom he had two children, Jane and Peter. He also became the stepfather to Seymour's daughter from her first marriage, Frances de Villers.
Henry Fonda enlists in the US Navy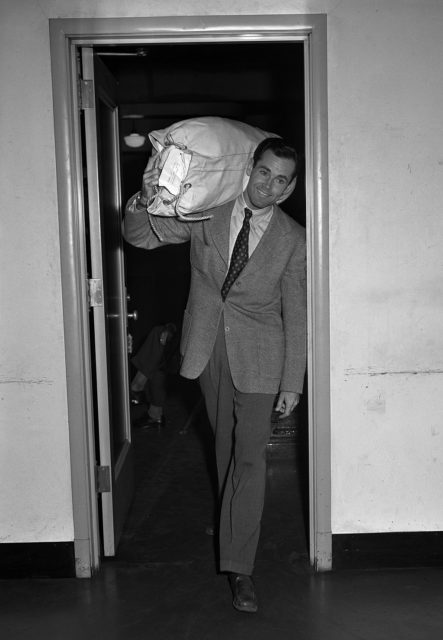 During the early years of the Second World War, Henry Fonda and James Stewart raised funds to aid in the defense of Britain. On August 22, 1942, not wanting to "be a fake in a war studio," Fonda enlisted in the US Navy. Despite being 37 years old, he didn't want to keep acting while others were sent overseas.
As a former student of the University of Minnesota, he was eligible for a commission, but he opted to serve as an enlisted sailor. The National WWII Museum writes, "He preferred to be enrolled in the naval service as an enlisted man, depending on his performance of duty to establish his qualifications for appointment to a commissioned rank, which would have been very much to his advantage financially and from the point of view of rank and prestige."
After completing basic training, Fonda attended Quartermaster School, graduating in the top 10 of his 200-person class. He was then assigned as a quartermaster third class to the USS Satterlee (DD-626), a recently-commissioned destroyer. Less than a year later, he applied to become an officer and was commissioned as a lieutenant, junior grade with Air Combat Intelligence.
Fonda served as Assistance Operations Officer and Air Combat Forward Central Pacific and Commander Marianas, assisting in the planning and execution of air operations in the Western Carolines, Marianas and over Iwo Jima. His contributions allowed for the strategic bombing of the Japanese mainland, including the dropping of the atomic bombs over Hiroshima and Nagasaki in August 1945.
Fonda left active service in November 1945, having been awarded a Bronze Star for his efforts. He remained a reserve officer until 1948, when he was forced to resign for being "overage in rank." During his service, Fonda was said to have demonstrated "officer-like qualities of leadership, military bearing, loyalty, judgement and intelligence."
A begrudged return to acting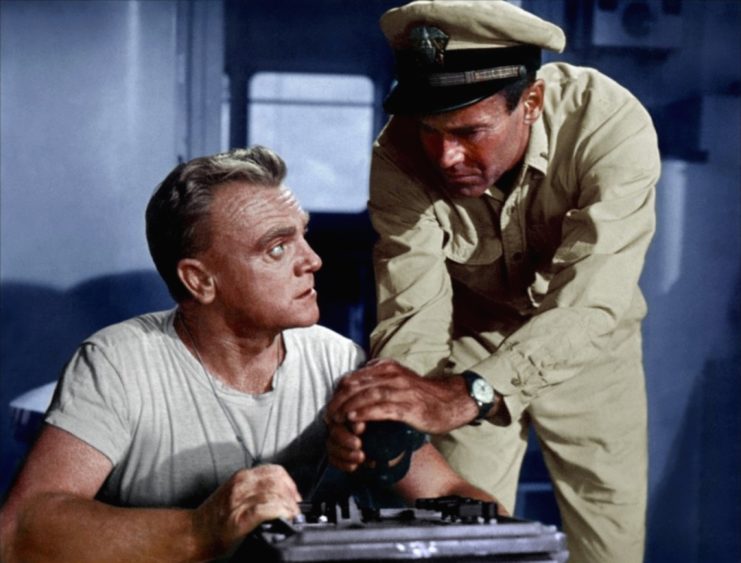 Following his military service, Henry Fonda took a break from acting. After fulfilling his contractual obligations to 20th Century-Fox, he returned to Broadway, portraying Wyatt Earp in My Darling Clementine. Two years later, in 1948, he portrayed Lt. (Junior Grade) Douglas Roberts in Mister Roberts, a play about a supply vessel crew serving in the Pacific Theater during World War II. He later reprised the role for the Silver Screen, starring alongside James Cagney and Jack Lemmon.
After reviving his theater career, Fonda left Seymour and married Susan Blanchard, whom he later divorced. He then made his return to Hollywood, starring alongside Audrey Hepburn in War and Peace (1956), about Napoleon's 1812 invasion of Russia, and in Alfred Hitchcock's The Wrong Man. He also produced and starred in 12 Angry Men (1957). While the film initially failed to perform, it's since gained critical acclaim and has been preserved in the Library of Congress.
Fonda acted in a number of war and Western films throughout the 1960s, including Battle of the Bulge (1965), The Longest Day (1962), In Harm's Way (1965) and How the West Was Won (1962). He also portrayed the president of the United States in the Cold War-era film, Fail-Safe (1964). The movie covers the events that occur after American bombers accidentally attack the Soviet Union.
Henry Fonda supported the USO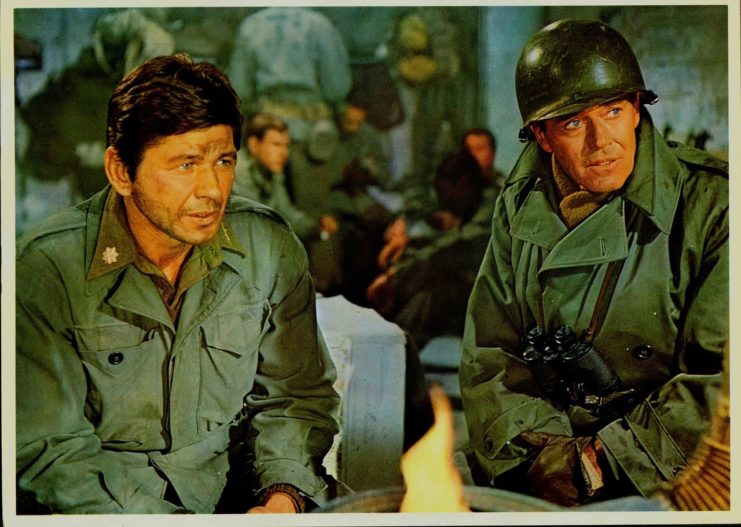 During the Vietnam War, Henry Fonda toured with the USO as a way of boosting the morale of troops serving overseas. Recalling the visit, he said, "It was a trip that this [62]-year-old man didn't want to take, but I felt I had to… For the guys sweating it out and dying in the rice paddies and jungles."
Decades later, in 2004, the USO was moving offices when members came across a letter written by Fonda to the organization. In it, he wrote a heartfelt message, calling his Vietnam-era work "the most rewarding experience of my life, and I will forever be grateful that I was given this opportunity."
Decline in health and death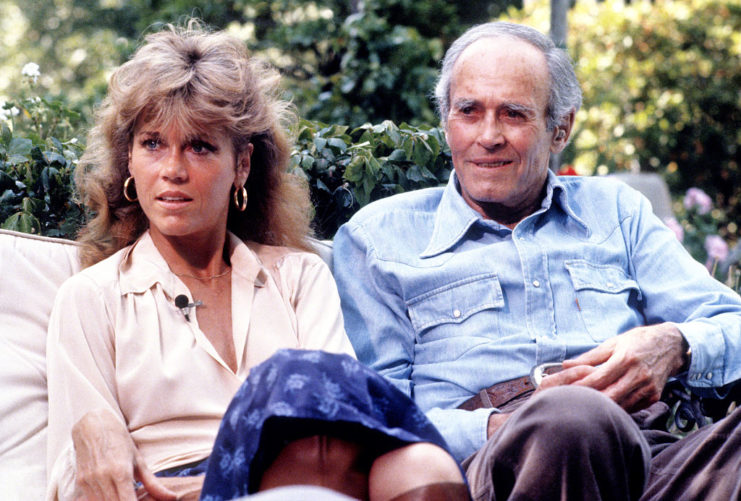 Following a fight with prostate cancer, Henry Fonda had a pacemaker installed and was advised by his doctors to end his theater career. He subsequently made the move to television, with one of his most notable roles being Gen. Douglas MacArthur in the made-for-TV movie, Collision Course: Truman vs. MacArthur (1976). E.G. Marshall portrayed US President Harry Truman in the production. That same year, he also starred as Adm. Chester Nimitz in Midway.
Fonda's final role came in 1981 with the release of On the Gold Pond. The rights to the Ernest Thompson play had been purchased by his daughter, Jane, who'd wanted to work on the project alongside her father and co-star Katharine Hepburn. The film, which earned $120 million at the box office and 10 Academy Award nominations, was said to mimic the pair's real-life relationship and helped them resolve a number of personal issues.
More from us: Ernest Borgnine: The 'McHale's Navy' Star's Service During World War II
In August 1982, Henry Fonda passed away from heart disease. The 77-year-old had requested no funeral be held and was subsequently cremated. Over the course of his career, he'd starred in 106 Hollywood productions and a number of Broadway shows, for which he received a multitude of honors, including the Oscar for Best Actor.