Ernest Borgnine had an incredible acting career that spanned decades, with arguably his most notable role being Lt. Cmdr. Quinton McHale in the ABC sitcom, McHale's Navy (1962-66). Prior to his entry into Hollywood, Borgnine led a much more different life in the US Navy, serving throughout the course of the Second World War.
Ernest Borgnine's early life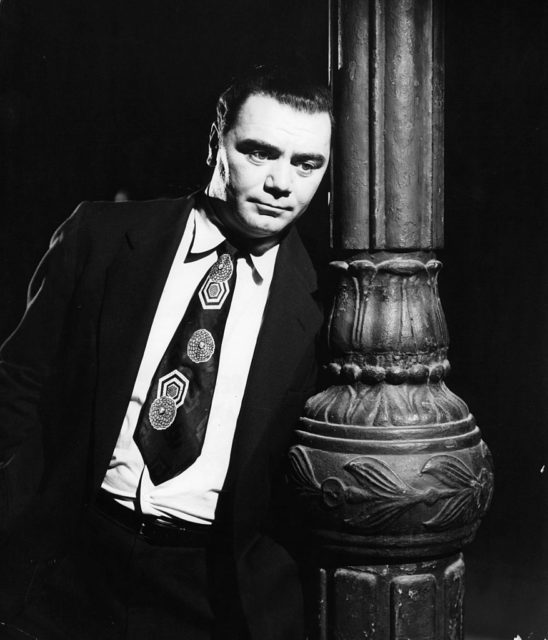 Ermes Effron Borgnino, better known by the name Ernest Borgnine, was born in Hamden, Connecticut in January 1917. After his parents' divorce two years later, he moved with his mother, Anna, to Italy, where they resided for four-and-a-half years. Following the couples' reconciliation, Anna and Borgnine moved back to the United States, where he spent the remainder of his childhood. It was around this time that the family changed their name from "Borgino" to "Borgnine."
Service with the US Navy during World War II
Ernest Borgnine enlisted in the US Navy in 1935, following his high school graduation. For the majority of his career with the service, he was stationed aboard the USS Lamberton (DD-119). In October 1941, he was honorably discharged. Following the Japanese attack on Pearl Harbor, Borgnine re-enlisted and was dispatched to the Atlantic Coast. He served aboard the USS Sylph (PY-12), a patrol yacht.
The future Hollywood actor served with distinction throughout the Second World War, concluding his service with the rank of gunner's mate first class. He was also awarded a number of decorations, including the World War II Victory Medal, the Navy Good Conduct Medal, the American Campaign Medal with 3/16 Bronze Star and the American Defense Service Medal with Fleet Clasp.
Ernest Borgnine's decision to pursue an acting career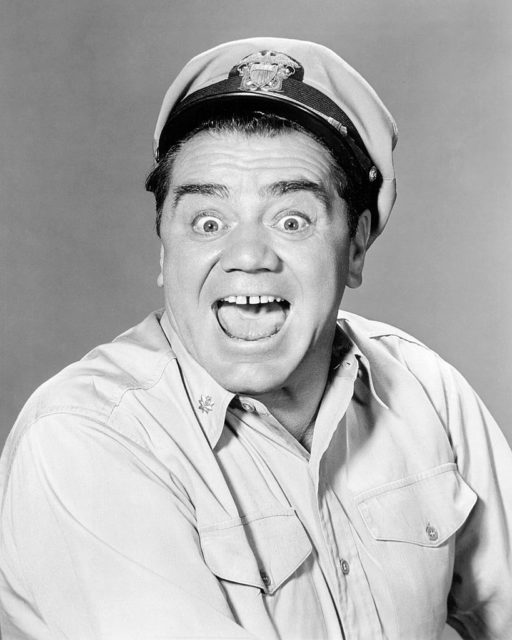 Ernest Borgnine moved back into his parents' house following his discharge from the Navy. However, he had trouble finding a direction in life, later saying in an interview with the British Film Institute:
"After World War II, we wanted no more part in war. I didn't even want to be a Boy Scout. I went home and said that I was through with the Navy and so now, what do we do? So I went home to mother, and after a few weeks of patting me on the back and 'You did good,' and everything else, one day she said, 'Well?' like mothers do. Which meant, 'All right, you gonna get a job or what?'"
Borgnine's mother noted that he'd always been a ham and would possibly enjoy acting. After training at the Randall School of Drama in Connecticut, he became a member of an acting troupe at the Barter Theatre in Abingdon, Virginia. Just a few years into his career, he won a role on Broadway, appearing in Mary Chase's Pulitzer Prize winning play, Harvey.
An Academy Award and the success of McHale's Navy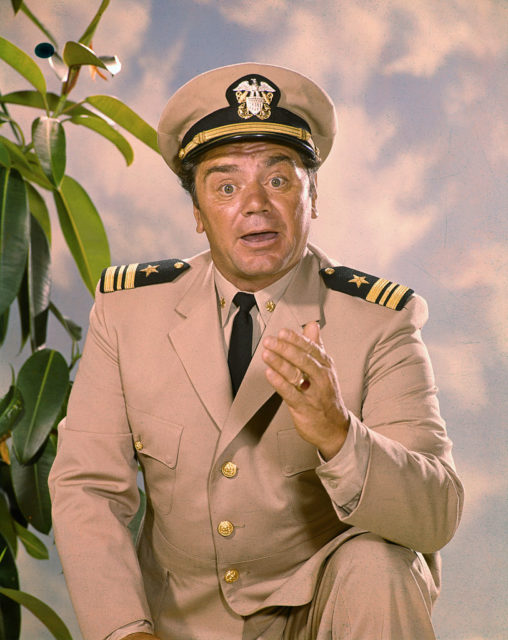 Ernest Borgnine began acting in Hollywood shortly after hitting Broadway. While he started off playing villains and background characters, he was given opportunity to star in 1955's Marty, which became a critical smash. For his portrayal of the film's title character, Borgnine won the Oscar for Best Actor at the 28th Academy Awards, beating out such legends as James Dean, Frank Sinatra, Spencer Tracey and James Cagney.
Borgnine didn't just star in movies – he also delved into television. In 1962, he began his portrayal as Lt. Cmdr. Quinton McHale on the ABC hit sitcom, McHale's Navy. Taking place during the Second World War, the series focused around his character's role as the commanding officer of a US Navy PT Boat. The show ran for four seasons before being pulled, and spawned the short-lived spin-off, Broadside (1964-65), and a number of films.
Ernest Borgnine's later career and legacy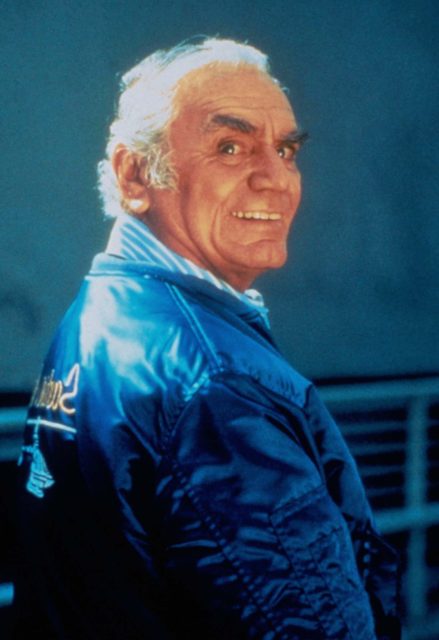 In 1969, Ernest Borgnine appeared in one of his most famous and controversial roles, portraying Dutch Engstrom in The Wild Bunch. Over a decade later, he starred in another popular TV series, Airwolf (1984-87), playing Dom Santini, a veteran of both World War II and the Korean War.
More from us: 'Bonanza' Star Dan Blocker Heroically Served His Country During the Korean War
Continuing his work in Hollywood into the early 2010s, Borgnine made memorable appearances in such films as BASEketball (1998), All Dogs Go to Heaven 2 (1996) and Red (2010). Younger viewers even got to hear him voice Mermaid Man on the hit Nickelodeon cartoon, Spongebob Squarepants (1999-present).
On July 8, 2012, Ernest Borgnine passed away of kidney failure at Cedars-Sinai Medical Center. He was 95 years old. The famed actor was laid to rest at Forest Lawn Memorial Park in Los Angeles, California, where a memorial bench was later dedicated to his memory.