A number of famous actors have served in the US military. While the majority of them went off to war prior to finding fame, Clark Gable was different. When he signed up to serve, he was arguably the most recognized actor in the world. Here's the story of his service during World War II.
Clark Gable's early Life in Ohio
William Clark Gable was born in Cadiz, Ohio in 1901. His mother passed away when he was only 10 years old, and his father worked as an oil driller. When he was 17, Gable decided he wanted to become an actor, after seeing The Bird of Paradise on stage. He didn't have the easiest time doing so, however, and worked in the oil fields with his father and as a necktie salesman.
In 1924, Gable and his acting coach, Josephine Dillon, traveled to Hollywood. He appeared as an extra in a number of silent films and shorts, but failed to secure any major film roles. This led him to return to the stage in What Price Glory? (1925). His career in theater was supported by fellow actor Lionel Barrymore.
It was in the 1930s that Gable finally made an impression in Hollywood. Once he hit the screen, people were enamored with him, with The Hollywood Reporter writing, "A star in the making has been made, one that, to our reckoning, will outdraw every other star… Never have we seen audiences work themselves into such enthusiasm as when Clark Gable walks on the screen."
His career was booming, but he soon experienced great personal tragedy
Clark Gable's career took off like a rocket. In 1934, he won the Academy Award for Best Actor for his performance in It Happened One Night. The actor also made three movies with Spencer Tracey that established the duo as box office magic, and, in 1939, he appeared in his most famous role as Rhett Butler in Gone With the Wind. The film made him a top leading man for the rest of his career.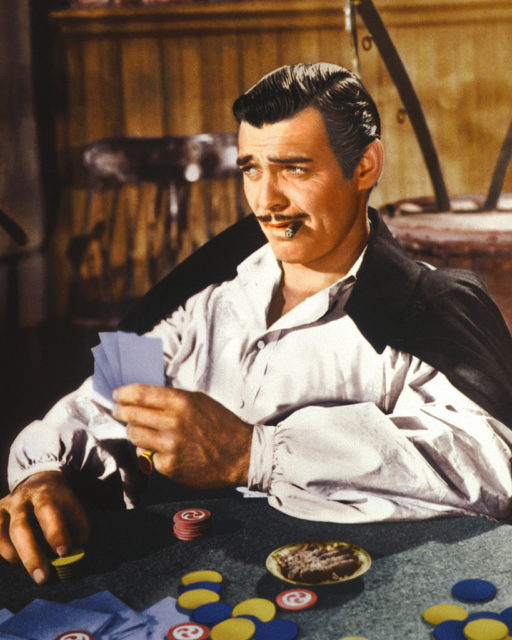 Gable's personal life was also on a high. In 1939, he married his third wife, Carole Lombard, who was the love of his life. Lombard and Gable were both active in the war effort, selling bonds and helping to raise money. While returning from one of these trips in January 1942, Lombard was killed in a plane crash, along with everyone else onboard the DC-3 airliner. She was declared the first war-related American female casualty of the conflict.
Clark Gable enlisted in the Army Air Forces
In the time between the attack on Pearl Harbor and her death, Carole Lombard had sent a telegram to President Franklin Roosevelt on Gable's behalf. The President responded that her husband could best serve the country by making promotional films and selling war bonds. After Lombard's death, however, a distraught Gable enlisted in the US Army Air Forces.
Gable was eager to do more in the service than other actors. Despite being 41 years old at the time, he expressed an interest in attending officer candidate school. Upon completing his training there, he worked to become an aerial gunner, enlisting in bomber training school.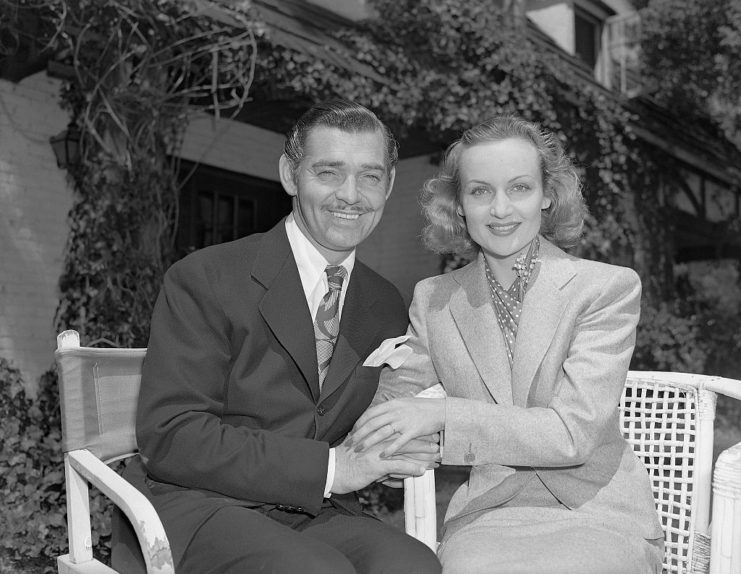 In January 1943, the actor took off for England to train and accompany the 351st Bomb group. Gable's six-man unit was made up of people involved in the film industry. As its leader, he was promoted to the rank of captain.
He spent most of the year in England at Royal Air Force Station (RAF) Polebrook. He also flew five combat missions, including one as an observer-gunner in a B-17 Flying Fortress.
Clark Gable hit the skies, prepared for combat
Clark Gable received instructions to make a film about aerial gunners flying in the war. While he didn't necessarily need to do so, he flew operational missions to get footage for the movie, titled Combat America.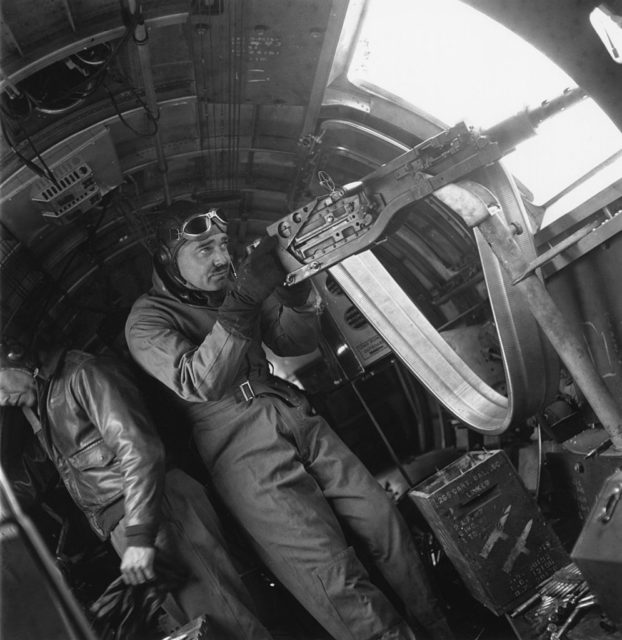 These missions were not without danger. During a 1943 mission, the aircraft the actor was flying aboard got caught in a German raid. It was hit with flak, and while one of the engines was damaged, it was able to make it home. Others on the airplane were not so lucky, as one crewman was killed and two others were wounded.
After news of the flight reached MGM Studios, its executives began to badger the US Army about removing Gable from combat missions, meaning his days in the skies were over.
The actor's service ended in the States
In 1943, Clark Gable returned to the US, where he worked on his film in Los Angeles. He was promoted to the rank of major and later discharged from the Army by Ronald Reagan. During his time in the Army Air Forces, the actor earned the Distinguished Flying Cross, the Air Medal, the World War II Victory Medal, the European- African-Middle Eastern Campaign Medal and the American Campaign Medal.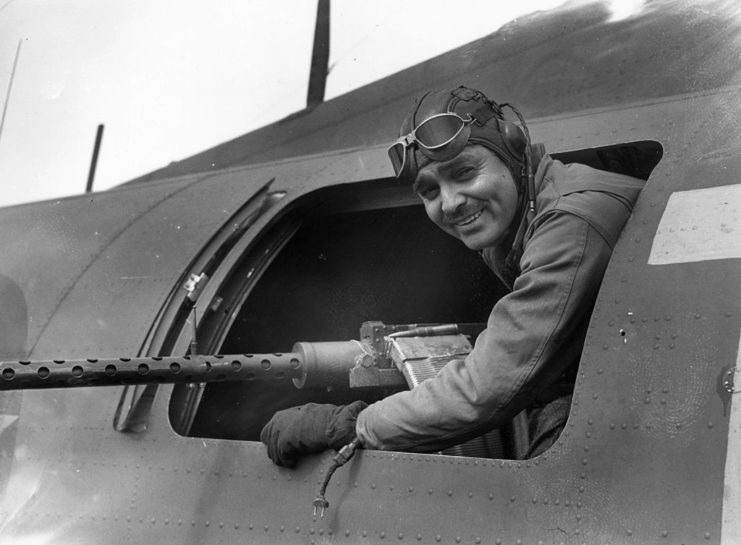 Interestingly, Gable was one of Adolf Hitler's favorite actors. The German Führer once offered a large bonus to anyone who could bring Gable to him unharmed.