A number of famed Vintage Hollywood actors served during the Second World War. While many enlisted prior to launching their careers, other opted to pause their on-stage and -screen appearances to fight the enemy. Among them was famed British star Richard Todd, whose career was just beginning when he became a paratrooper and took part in Operation Tonga on D-Day.
Richard Todd's early life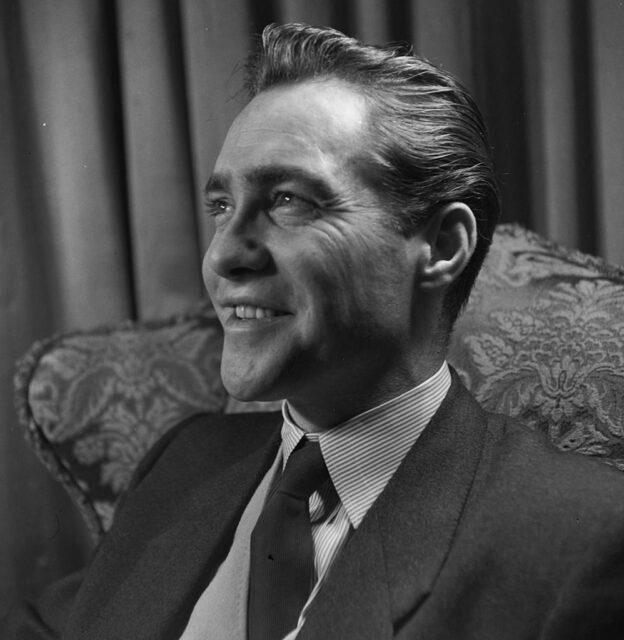 Richard Todd was born on June 11, 1919 in Dublin, Ireland. His father, a physician and famed rugby player, served in the British Army and relocated the family to India, where he was stationed for a time. This military influence stuck with Todd even after they moved to the United Kingdom, with him going on to train at the Royal Military Academy Sandhurst, after which he switched to acting courses at London's Italia Conti Academy.
Todd's move to acting led to his relationship with his mother becoming strained. They never mended what was broken, with him later claiming to have not felt any emotions upon learning of her death. After undergoing training, the aspiring actor landed his first professional stage role, in a production of the classic William Shakespeare play, Twelfth Night.
Enlistment in the British Army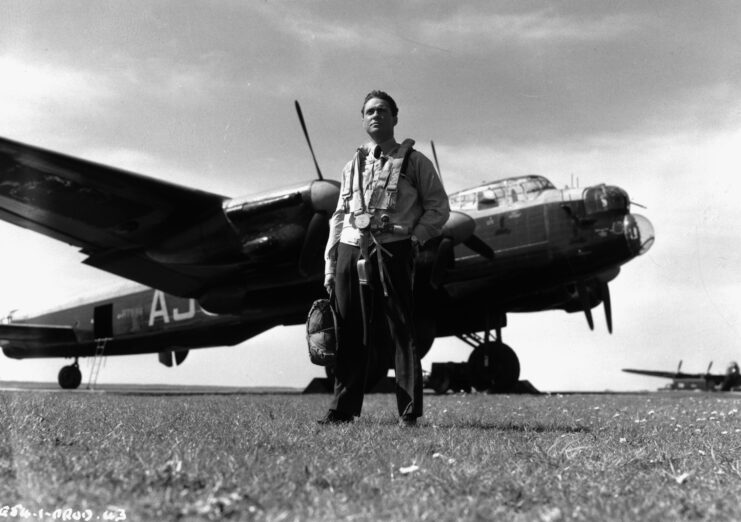 Upon the outbreak of the Second World War, Richard Todd returned to Sandhurst. While residing in "D" Block at the academy's New College, he narrowly survived a Luftwaffe raid, which saw a German bomb dropped on the building. A few months later, he completed the course, all while keeping his profession as an actor a secret from his fellow trainees.
Todd was commissioned into the 2nd/4th Battalion, King's Own Yorkshire Light Infantry and stationed at the Napoleonic-era Dymchurch Grand Redoubt, in Kent. With its two mounted six-inch guns, it was believed a potential German invasion would target the military fort.
Following mountain and arctic warfare training in Iceland with the 1st/4th Battalion and a two-month Signals Officer course, Todd requested a posting as a liaison officer with the 42nd Armoured Division. Wanting to see combat, he then applied for, and was accepted into, a parachute regiment. After completing the jump course in November 1943, he was assigned to the 7th (Light Infantry) Parachute Battalion, 6th Airborne Division.
Richard Todd saw action at Pegasus Bridge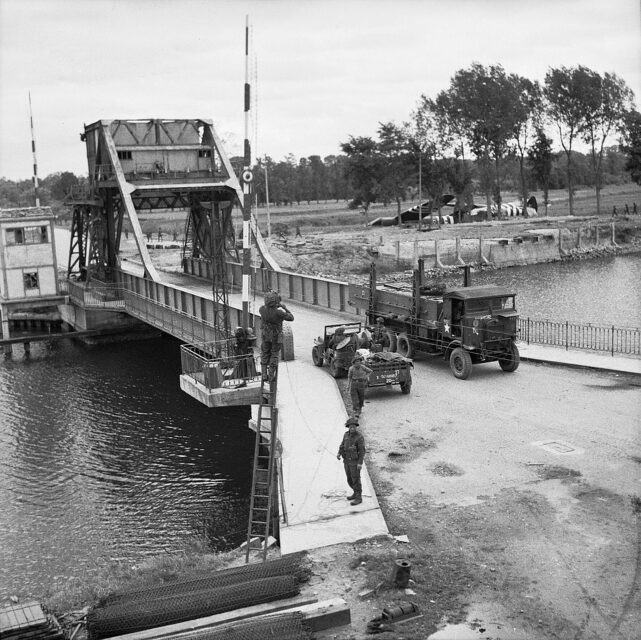 On June 6, 1944, Richard Todd was among the first British soldiers (and the first Irishman) to land in Normandy as part of D-Day. Participating in Operation Tonga, he and the other paratroopers were dropped into a cornfield behind the landing beaches at around 12:40 AM.
Given the location, the men were aware of the tracer positions surrounding them. Not wanting to fall victim to German fire, Todd and his comrades ran to a nearby wooded area, with their ultimate destination being the vital Pegasus and Ranville bridges. The positions would allow the Allies entry into France after they'd broke through the beachheads.
By the time they arrived at the bridges, the structures had been secured by the Oxfordshire and Buckinghamshire Light Infantry, commanded by Maj. John Howard. They were, however, in need of reinforcements, as German ground forces were launching counter-assaults in an attempt to regain the positions.
Recalling the fighting in his memoir, Caught in the Act: The Story of My Life, Todd wrote:
"There was no cessation in the Germans' probing with patrols and counter-attacks, some led by tanks, and the regimental aid post was overrun in the early hours. The wounded being tended there were all killed where they lay. There were sporadic enemy mortar and artillery fire we could do nothing about. One shell landed in a hedge near me, killing a couple of our men."
Later World War II service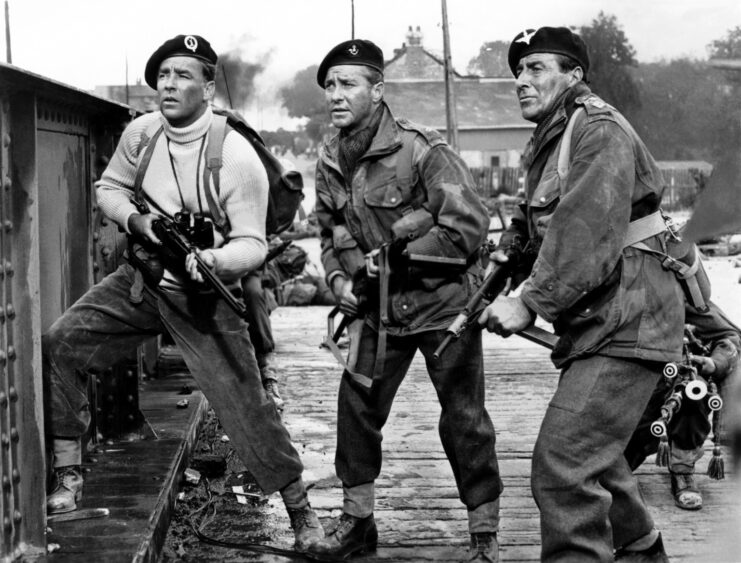 Approximately three months after D-Day, the 6th Airborne Division were ordered back to the UK to reconstitute, after which they returned to Europe. This time, they were sent to the Ardennes region to reinforce the Allied fight during the Battle of the Bulge. The paratroopers were short on transport, so Richard Todd, serving as the motor transport officer, commandeered a number of vehicles for them to drive around in.
Following Victory In Europe (VE) Day, the 6th were returned to the UK for a few weeks, before being deployed to Pakistan to aid in counter-insurgency operations. While there, Todd's Jeep overturned, resulting in two broken shoulders and a concussion, for which he was hospitalized.
The actor was demobilized in 1946.
Richard Todd returns to acting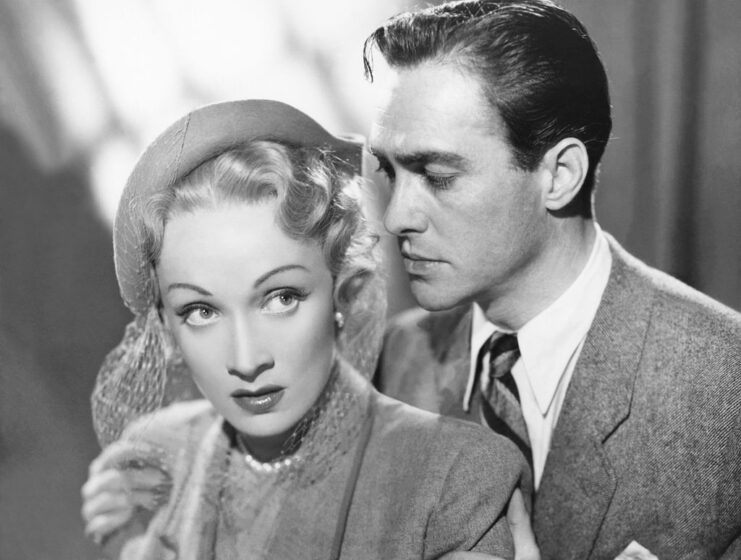 Following his exit from the British Army, Richard Todd was unsure of the direction he wanted to take his acting career. His former agent, Robert Lennard, convinced him to try out for the Dundee Repertory Company. He was accepted following a screen test and given the lead role in For Them That Trespass (1949), which launched his film career.
During the early years of his acting career, Todd was a much-sought after individual – so much so that even Disney signed him on for a number of films: The Story of Robin Hood and His Merrie Men (1952), Rob Roy: The Highland Rogue (1953), and The Sword and the Rose (1953). The actor also teamed up with Alfred Hitchcock for 1950's Stage Fright, starring alongside Jane Wyman and Marlene Dietrich.
Following his signing to 20th Century-Fox, Todd scored his most popular role to date, US Senate Chaplain Peter Marshall in the 1955 film adaptation of Catherine Marshall's popular biography, A Man Called Peter. He then went on to star in various British thrillers, which received mild to small success at the box office.
There were a number of potential roles that never came to fruition, including the leading part in a well-known film. Prior to Sean Connery being cast as James Bond in Dr. No (1962), author Ian Fleming had actually approached Todd to play the famed MI6 agent. However, a scheduling conflict prevented him from taking on the part.
Channeling his wartime experiences on the big screen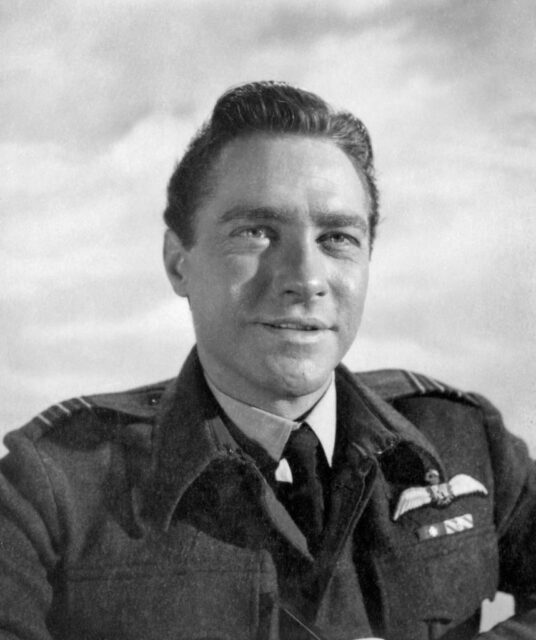 Among the films on Richard Todd's resume are a number of wartime features. The first was The Hasty Heart (1949), in which he portrayed Cpl. Lachlan McLachlan. Starring alongside Patricia Neal and future US President Ronald Reagan, the role earned him the Academy Award for Best Actor.
In 1955, Todd starred in the immensely popular movie, The Dam Busters, portraying Wing Cmdr. Guy Gibson. The top-grossing release in Britain that year, it became the defining role of the actor's career, and one he followed up with D-Day the Sixth of June (1956), Yangtse Incident: The Story of H.M.S. Amethyst (1957), The Danger Within (1958), and The Long and the Short and the Tall (1961).
While he played the role of Wing Cmdr. Kendall in the World War II-era spy thriller, Operation Crossbow, in 1965, the role most film enthusiasts picture when they think of Todd is The Longest Day (1962). Featuring such stars as John Wayne, Kenneth More and Henry Fonda, the release is widely considered to be one of the most accurate D-Day movies ever released.
Todd was initially approached by the team to star in the movie as himself. However, he felt his involvement in the fighting at Pegasus Bridge was just a small part of the overall action. Not wanting to lose the actor, it was decided he could portray John Howard, instead.
Richard Todd regularly commemorated D-Day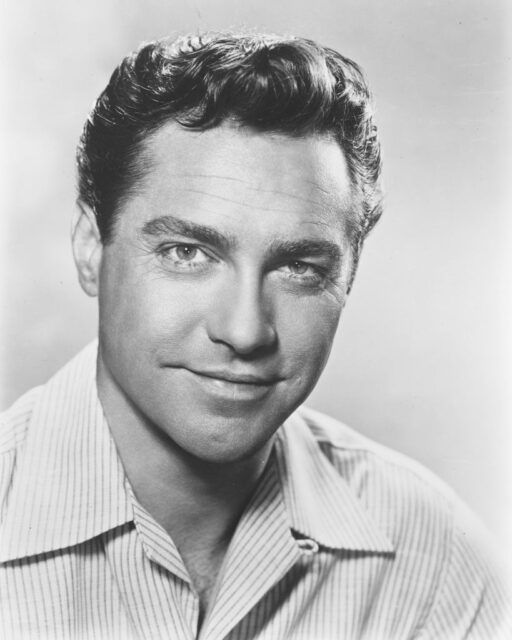 Richard Todd was a regular attendee at commemoration events for the Normandy landings and the No. 617 Squadron RAF, who were better known as "The Dambusters" for their involvement in Operation Chastise. While the actor very rarely spoke about his wartime service, outside of his memoir, he did share the following with The Guardian in 2004:
"The other day I was in Normandy and I went and found the exact spot where I landed, and there wasn't even a dent in the ground. It was the first time I'd been able to find it exactly. It brought it all back. There were too many emotions to start describing that day. Let me put it bluntly: we were there to do a job, that was all that was on our minds. It wasn't meant to be a jubilant occasion."
Todd also told the publication about his refusal to see modern-day films about D-Day, including Saving Private Ryan (1998). "I don't want to particularly," he explained. "I regard so many of the pictures made nowadays as sheer exaggerations. Sentimental twaddle. I don't think I'd be very impressed with it."
More from us: 'Perry Mason' Star William Hopper Received the Bronze Star During World War II
On December 3, 2009, Richard Todd passed away from cancer at his home in Lincolnshire. The 90-year-old was buried between his sons, Seumas and Peter, at St. Guthlac's Church, in Little Ponton.