Stories and Stones, held at Fort Missoula Post Cemetery, the oldest cemetery in Missoula, Montana, is a unique event that remembers the lives of some of Missoula's bygone citizens.  Local residents portray or offer information on people, mostly soldiers and their families who are buried here, in a living history performance at their graves.
The event, started by local resident Marcia Porter, began in 2007 and is sponsored by the Rocky Mountain Museum of Military History and the Historical Museum at Fort Missoula.
Like many old cemeteries, there are graves of those who died during the Influenza Pandemic in 1917-1919 when up to fifty million people died worldwide.  The Fort Missoula Post Cemetery is home to two graves of a mother and child who passed away while the husband was stationed at Fort Missoula.
Helen Morgan died November 1, 1918, and her son, just over two weeks old, died four days earlier. Kristjana Eyjolfsson, director of education at the Historical Museum at Fort Missoula tells the story of the Morgans.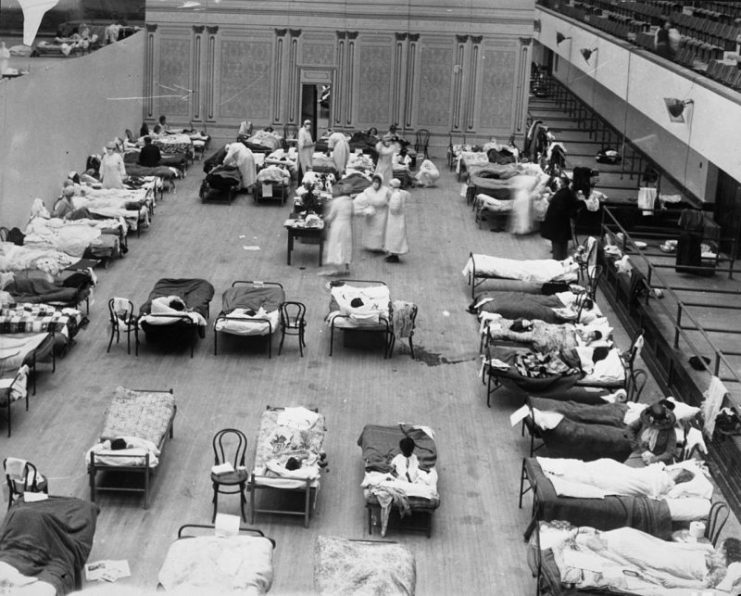 Another grave belongs to the stillborn grandson of General John C. Fremont.  Fremont was a member of the U.S. Army's Corps of Topographical Engineers and helped to survey and map the Western United States.
Fremont had a colorful career in the Army before and after the Civil War and was also nominated by the newly created Republican Party for President in 1856. His son, U.S. Navy Rear Admiral John C. Fremont Jr. and his wife Sallie Anderson Fremont were the parents of the child.  John Turner of Great Falls, Montana, tells the story of the Fremont baby while dressed in a military uniform from the 1880s.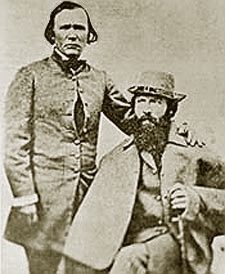 Due to the harsh living conditions and lack of effective medical treatments on the frontier, there are many infants and children buried in the cemetery, including three infants of the Dorsey family, twin babies of the Lundy family, and two infants from the Norton family among many others.  Unfortunately, most of the older markers have no dates.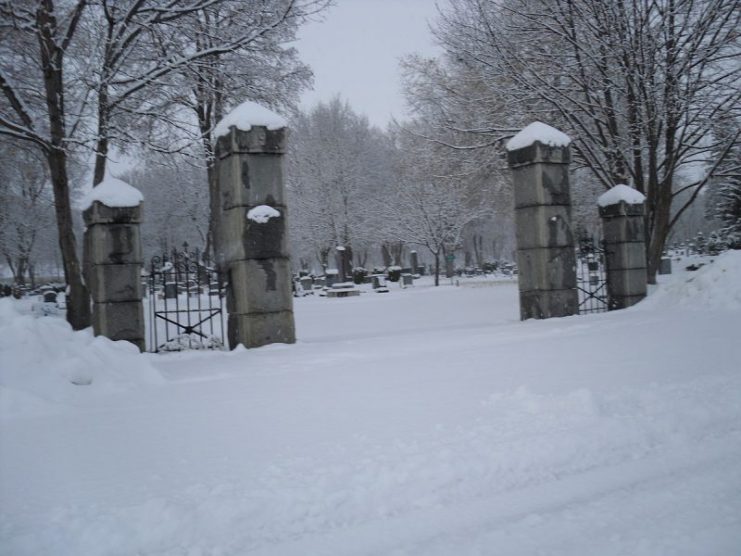 Corporal Harry Garland and Private Michael Himmelsback, both Medal of Honor recipients from the Indian Wars, are also buried at Fort Missoula Post Cemetery.  Private William Gerick was the first to be buried there in 1878.
The small cemetery, just under an acre in size, was established in 1878 when Fort Missoula was built to guard the Bitterroot Valley in southwestern Montana against Indian attacks.  It is an active Class IV National Military Cemetery with burials still taking place.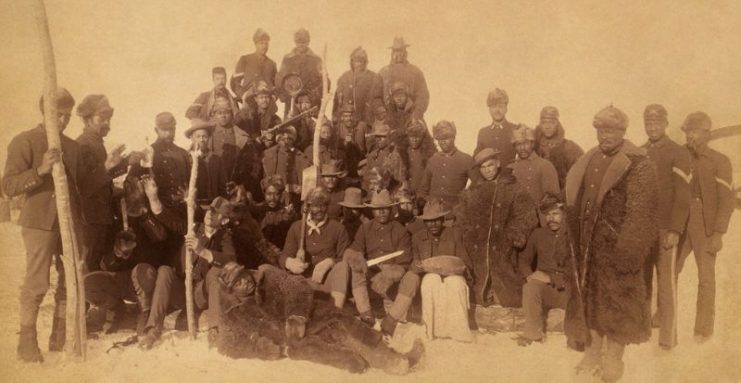 About four hundred grave sites lie within the cemetery's boundaries, with over one hundred still available.  As with all military cemeteries, military members both active and retired, their spouses and dependent children, are eligible to be buried there at no cost.  Presently, it is owned and maintained by the Missoula Armed Forces Reserve Center headed by Tom Roethler.
In August of 2015, a dangerous windstorm uprooted several blue spruce trees that had stood in the cemetery for over one hundred years, taking out a fence built in 1905. Porter found that the original manufacturer, Stewart Iron Works of Cincinnati, is still in business and the Army contracted with them to rebuild the fence to match the old sections still standing.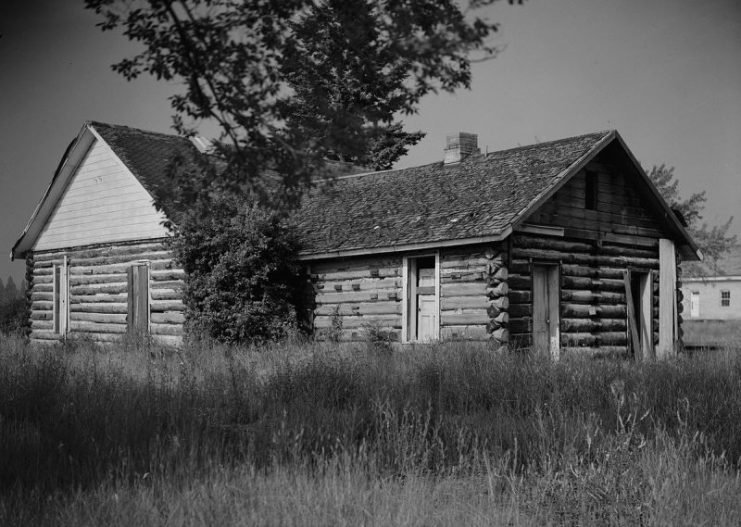 Marcia Porter re-enacts the story of Matilda Tatje, an Army laundress, during Stories and Stones.  Tatje, who died in 1879, was employed by the U.S. Army as a laundress and received quarters and food the same as the soldiers.
Stories and Stones has expanded to other cemeteries in Missoula, including Missoula City Cemetery and Corvallis Cemetery in Ravalli County.  Re-enactments of some of Missoula's most prominent citizens such as Missoula founder Christopher P. Higgins, re-enacted by Dr. Robert Brown; Missoula's first schoolteacher, Emma Slack Dickinson, is portrayed by Dawn Dambach, a behavioral specialist at C.S. Porter Middle School; Mary Gleim, the scandalous 'Madame of Missoula' and A.J. Gibson, the architect of many of the buildings in Missoula, are also portrayed.
Thomas Harper Dunbar, the owner of Dunbar and Johnson Sawmill and Logging is depicted by his grandson, Ray Dunbar at Corvallis Cemetery.
The Stories and Stones event was almost discontinued in 2016 because of complications finding volunteers to help with the re-enactments and the amount paperwork and planning that needs to be done each year.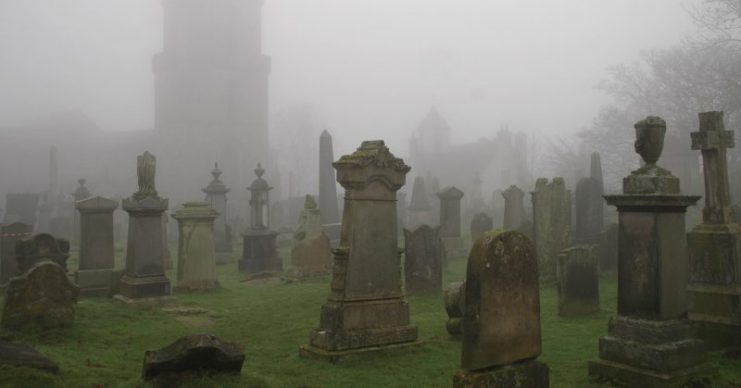 However, people behind Stories and Stones brought the problems to the attention of Missoula Mayor John Engen, who helped recruit students from the University of Montana to help out and keep the event going.