US President Joe Biden has signed the National Defense Authorization Act, a $768 billion defense policy bill aimed at allocating military spending and procuring reforms over the coming fiscal year. Among the changes mentioned include the presentation of the Distinguished Service Cross to four servicemen who participated in the Battle of Mogadishu and a Medal of Honor upgrade for five who served in the Korean War and Vietnam.
The President signed the bill into effect on December 27, 2021, which also includes a military review of the War in Afghanistan.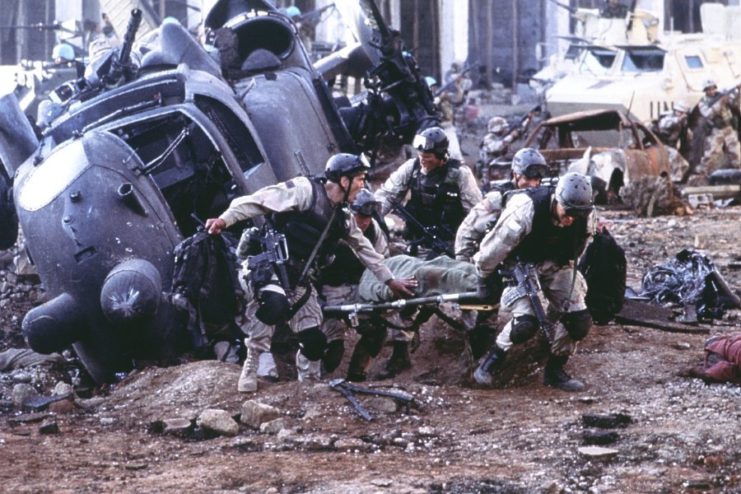 The Battle of Mogadishu occurred in October 1993, during the Somalian civil war. The country's farmland was ravaged, and supplies shipped in by the United Nations were being seized by warlords. As a result, the US Army sent in Special Forces troops to quell the actions of the warlords and aid in humanitarian efforts.
The battle was part of Operation Gothic Serpent, which aimed to apprehend the aids of warlord Mohamed Farrah Aidid. While initially intended to last a single day – October 3, 1993 – it ended up extending into the next. Many were killed in the assault, during which two Black Hawk helicopters were shot down.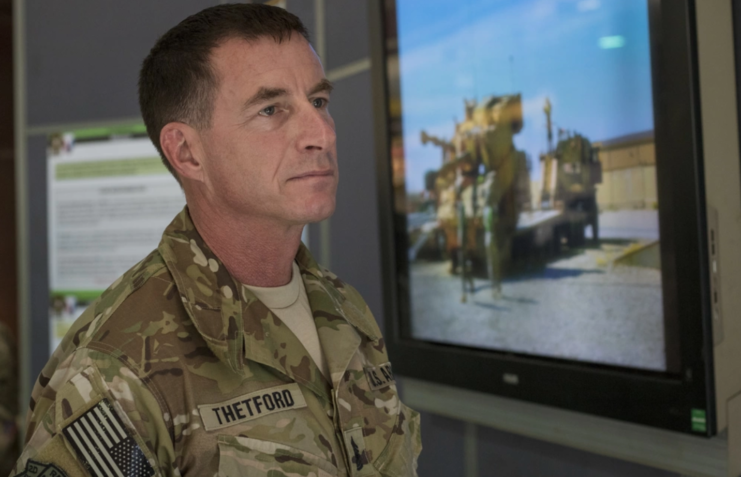 The four servicemen set to receive the Distinguished Service Cross for their actions during the Battle of Mogadishu in October 1993 are:
Sergeant First Class Earl R. Fillmore Jr., a Delta Force operator who was serving as part of Task Force Ranger. He was fatally wounded while leading a group to one of the UH-60 Black Hawk crash sites on October 4, 1993. Prior to his death, he was the youngest soldier chosen to join Delta Force.
Retired Colonel Robert Mabry, an enlisted medic with Delta Force who was awarded the Silver Star for his actions. He later became a medical doctor, and was instrumental in the military's adoption of the Combat Application Tourniquet as part of battlefield medical care.
Master Sergeant John G. Macejunas, a Delta Force noncommissioned officer who led numerous rescue efforts to locate missing helicopter personnel.
Retired Command Sergeant Major William F. Thetford, who was awarded the Silver Star for his actions. Prior to his retirement, he served as the 14th Command Senior Enlisted Leader, US Central Command, MacDill Air Force Base, Florida.
The honors are pending approval by Secretary of the Army Christine Wormuth, and follow the upgrades of 58 Silver Stars presented to others who participated in the battle following a review earlier this year. For their actions in Mogadishu, Sergeant First Class Randy Shughart and Master Sergeant Gary Gordon were posthumously awarded the Medal of Honor on May 23, 1994.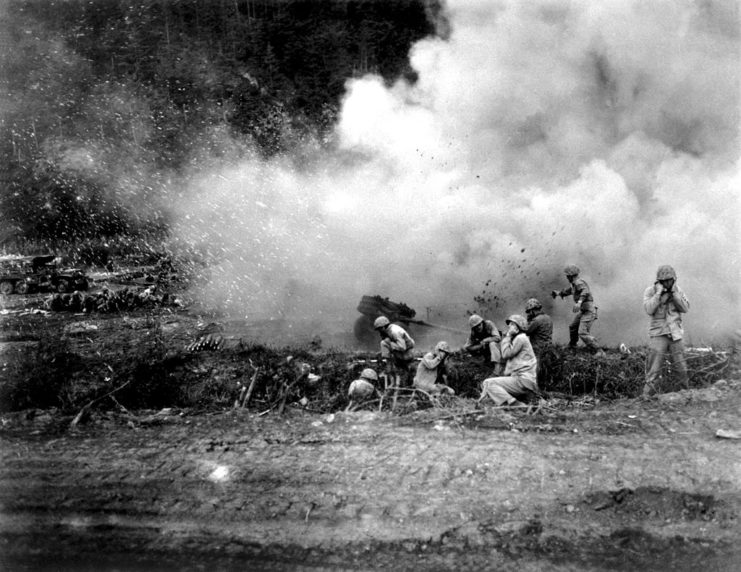 Of the five potential Medal of Honor recipients, three fought in the Korean War, while two were present in Vietnam:
Specialist 5 Dennis M. Fujii, a MEDEVAC helicopter crew chief who was wounded and left in Laos during an enemy attack in February 1971. He coordinated US airstrikes and artillery to defend a South Vietnamese base before being evacuated two days later.
Private First Class Charles R. Johnson, who was posthumously awarded the Silver Star for defending the hilltop "Outpost Harry" in the "Iron Triangle," east of Chorwon, Korea between June 11 and 12, 1953. He was a member of the 15th Infantry Regiment, 3rd Infantry Division.
Staff Sergeant Edward N. Kaneshiro was posthumously awarded the Distinguished Service Cross for his actions during the Vietnam War on December 1, 1966. He saved his platoon from an enemy ambush, single-handedly assaulting and clearing a trench line and bunkers. He was later killed in action in March 1967.
Private First Class Wataru Nakamura, who posthumously received the Distinguished Service Cross during the Korean War, when he launched a "one-man assault" on recently-captured bunkers on the morning of May 18, 1951. He was serving with Company I, 3rd Battalion, 38th Infantry Regiment, 2nd Infantry Division.
Private Bruno R. Orig ran into a firefight, evacuated wounded comrades and took over a machine gun position during an engagement on February 15, 1951. While the 2nd Infantry Division's soldier's actions allowed his platoon to retreat, he was killed during the offensive. His actions posthumously earned him the Distinguished Service Cross.
All awards still require approval from the appropriate authorities.