At a ceremony on December 16, 2021, President Joe Biden presented three service members with the Medal of Honor. One of those men was Master Sergeant Earl Plumlee, whose actions in Afghanistan helped save the life of a wounded soldier and others from advancing insurgents.
Military enlistment
Earl Plumlee began his service while in high school, joining the Oklahoma National Guard in 1998 as a rocket artilleryman (13M) with the 45th Field Artillery Brigade. Upon graduating, he joined the US Marine Corps and attended boot camp at the Marine Corps Recruit Depot, San Diego, and the Marine Corps School of Infantry. He was subsequently assigned to Company A, 1st Battalion, 3rd Marine Regiment in Kaneohe, Hawaii, where he served his first enlistment in a weapons platoon.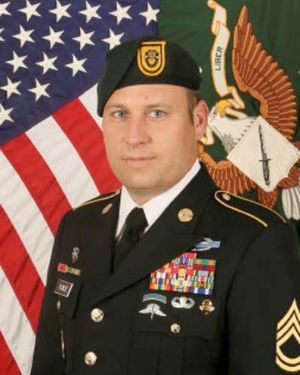 Following the terrorist attacks on September 11, 2001, Plumlee was deployed to Okinawa, Japan, and later Bahrain, where he served on a Marine Security Element to the 5th Fleet. In 2003, he was deployed to Zamboanga, Philippines as part of the Joint Special Operations Task Force-Philippines at Camp Navarro.
Upon returning to the US, Plumlee attended the 4th Reconnaissance, Recon Indoctrination Program, and was selected to attend the Marines' Amphibious Reconnaissance Course to become a Basic Reconnaissance Marine. From there, he graduated from Navy SERE School, the Marine Corps High Risk Personnel Course, Basic Airborne School, and Marine Combat Dive School.
He volunteered for deployment to Iraq, which he did with the 2nd Force Reconnaissance Company in August 2005. Upon his return in February 2006,  he attended Military Free Fall School and was promoted to recon team leader, and in 2008 once again volunteered to return to Iraq. During this deployment, he was chosen to be the Marine Corps Recon Team Leader of the Year.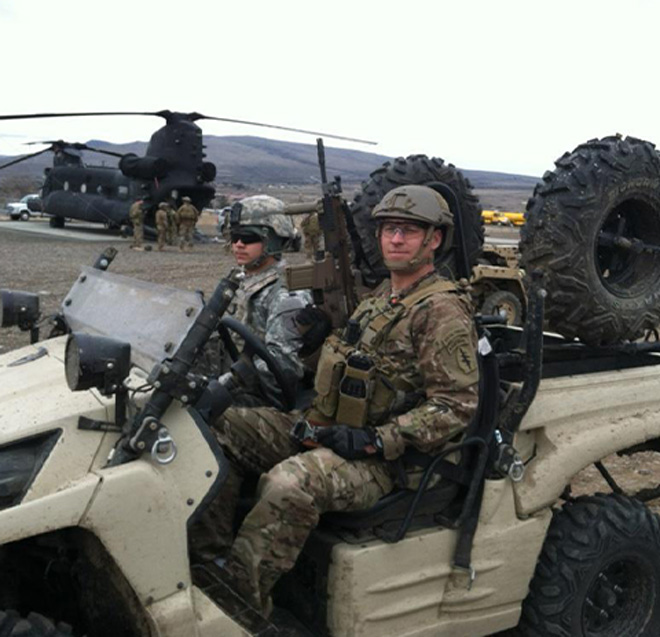 Plumlee decided to change career trajectories upon his return, joining the US Army under the 18X Program. After completing Special Forces Assessment and Selection, he was chosen to attend the Special Forces Qualification Course and SERE School for a second time. After graduating as a Special Forces weapons sergeant (18B), he was assigned to the 4th Battalion, 1st Special Forces Group (Airborne) and served numerous rotations in the Indo-Pacific.
Heroics in Afghanistan
In August 2013, Plumlee was deployed to Afghanistan with Company C, 4th Battalion, 1st SFG (A) in support of Operation Enduring Freedom. On August 28, while stationed at Forward Operating Base Ghazni, he and his unit faced a surprise attack by enemy insurgents, who'd breached the base's perimeter wall with an explosion.
Ten insurgents wearing Afghan National Army uniforms and suicide vests entered, and Plumlee and five others raced toward them. When his vehicle became engaged with enemy fire, he acted instinctively, using his body to shield the driver before engaging an insurgent with just his pistol. While searching for cover, he killed another two, one with a grenade and the other by detonating their vest with precision weapons fire.
He advanced alone toward the enemy forces, and under intense fire temporarily withdrew. He and another soldier mounted a counterattack. The suicide vest of an injured insurgent detonated, launching Plumlee into a nearby wall. Despite his injuries, he continued to engage until the pushback forced him and his partner to return to cover.
After teaming up with Polish and American soldiers, Plumlee once again engaged the insurgents. One detonated their suicide vest, mortally wounding one of his comrades. Despite the risk to his life, he ran to the soldier, carried him to safety, and rendered first aid, after which he cleared the area and continued to scan for additional threats.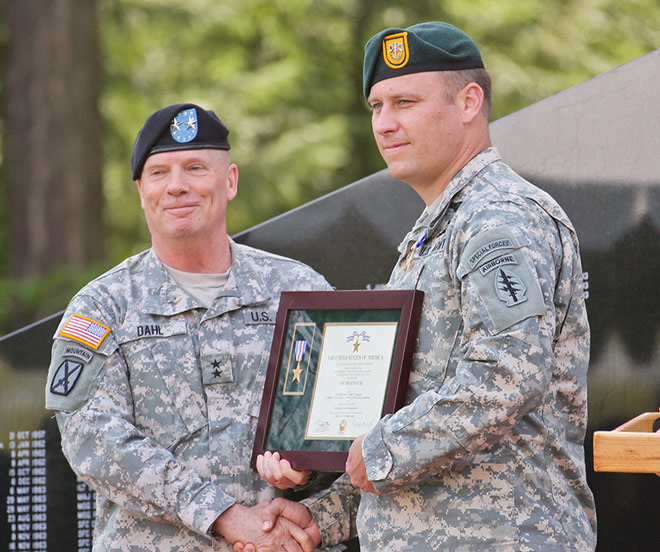 For his efforts during the attack, Plumlee was awarded the Silver Star. After returning from Afghanistan, he spent nine months in physical rehabilitation, all the while continuing to serve with the 4th Battalion, 1st SFG (A).
Continuing to serve
In 2015, Plumlee was sent to Okinawa with the 1st Battalion, 1st SFG (A) to join the INDOPACOM-Crisis Response Force, where he served on foreign details for Presidents Barack Obama and Donald Trump.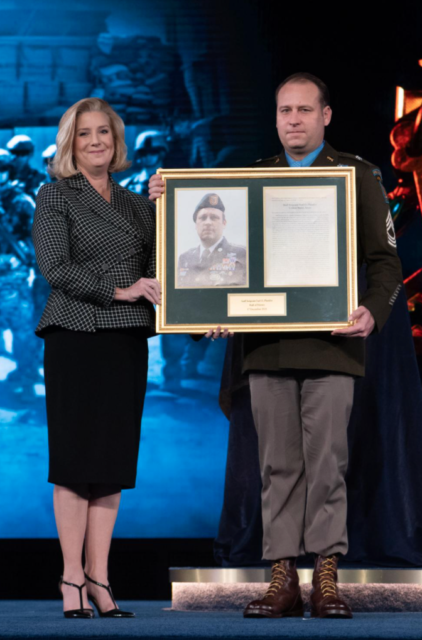 After being promoted to Master Sergeant in 2018, Plumlee returned to the US to serve in the 1st SFG (A) headquarters at Joint Base Lewis-McChord, Washington. He was selected to become a team sergeant with the 3rd Battalion, 1st SFG (A) two years later, where he continues to serve.
Medal of Honor recipient
On December 16, 2021, President Biden upgraded Master Sgt. Plumlee's Silver Star to the Medal of Honor during a ceremony at the White House. Also honored were Sergeant First Class Christopher Celiz and Sergeant First Class Alwyn Cashe, both of whom were presented the award posthumously.
"The medal […] will be presented to me, but it's by no means mine," said Plumlee prior to the ceremony. "My entire team that was with me that day played a huge part in making sure that we were successful. It's representative of the Special Forces regiment and of all the operators protecting this country day in and day out.
"The only possible way I could fathom to heap a little more prestige on the Medal of Honor is to receive it in the shadow of [Sfc. Celiz and Sfc. Cashe]," he added. "I belabor the point, [but] it's just so humbling when you read both their narratives, and to be a part of their story, it's an astounding weight to carry."