US President Joe Biden has signed into law four bills related to veterans reform. The bills, which look to tackle issues surrounding maternal mortality rates and racial discrimination within the Department of Veterans Affairs, received bipartisan support from Congress.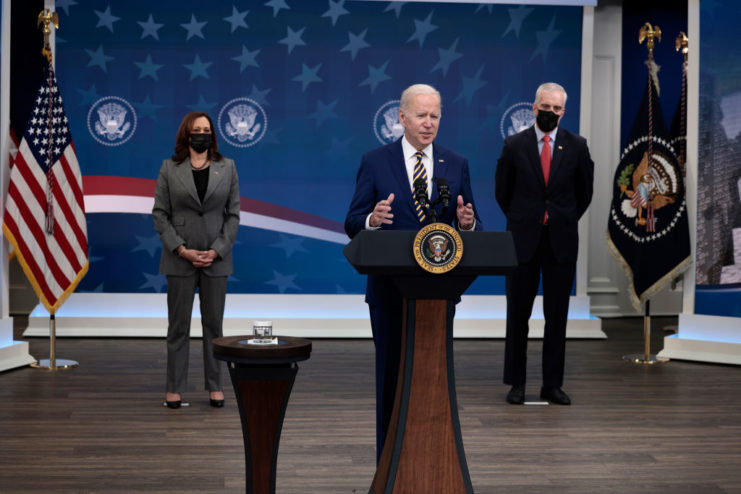 Present at the signing were Senate Veterans' Affairs Committee Chairman Jon Tester (D-MT); Veterans' Affairs Secretary Denis McDonough; House Veterans' Affairs Committee Chairman Mark Takano (D-CA); committee ranking member Senator Jerry Moran (R-Kan); and other lawmakers and veterans advocates.
"We have many obligations, but we only have one truly sacred obligation, in my view," said Biden. "And that I prepare those we send into harm's way, and care for their families when they're gone, and care for them and their families when they're home. That's a lifetime commitment the nation owes to every one of our veterans."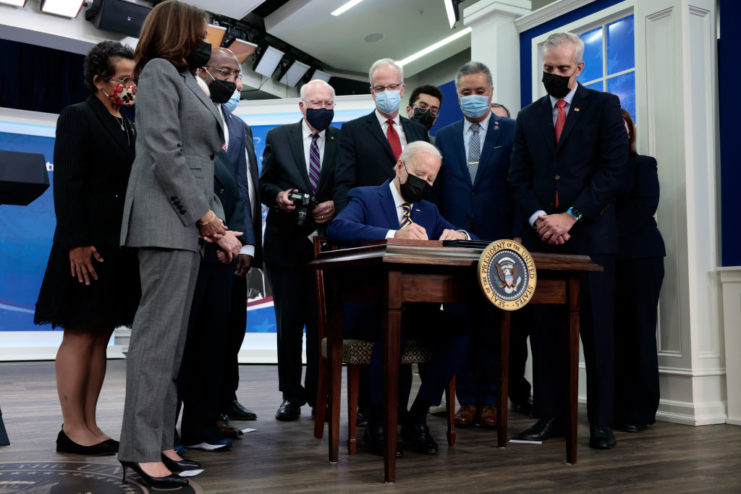 The first bill – the Protecting Moms Who Served Act of 2021 – allots $15 million in federal program funding to the coordination of maternity care programs at VA facilities. Including the likes of childbirth preparation classes, nutrition counseling, breastfeeding support, and parenting classes, the aim is to combat and lessen maternal mortality rates in female veterans.
The bill was championed by Senator Tammy Duckworth (D-IL), herself a US Army veteran, as well as Senator Susan Collins (R-ME) and others. Biden also noted at the signing ceremony that the legislation was one of Vice President Kamala Harris' "pet projects" while she was still a Senator.
The second bill – the Colonel John M. McHugh Tuition Fairness for Survivors Act of 2021 – guarantees the spouses and children of veterans who die from or become disabled by service-related injuries receive in-state tuition rates at state post-secondary education institutions.
The Hire Veteran Health Heroes Act of 2021 will now require VA officials to work with the Department of Defense in identifying those returning servicemen with health care skills so that they can apply for positions at VA hospitals. This was prompted by staff shortages reported by the VA Inspector General, which Senator Mike Braun (R-IN) called a "challenge for solving problems in veteran care."
The final bill, which was first introduced by Senator Raphael Warnock (D-GA), requires the Government Accountability Office to investigate racial and ethnic disparities when it comes to the doling out of VA benefits. Previous studies have noted that minorities receive fewer benefits and face increased obstacles, including the rejection of benefits claims, than their White counterparts.
The Veterans of Foreign Wars previously shared their support for the legislation, saying it would offer "valuable information to recognize and address potential disparities, identify improvement areas within [the Veterans Benefits Administration], and assist facilities with better data collection practices."
Speaking about the bill himself, Biden said:
"We've heard from veterans of color, who upon returning from their service are treated differently from white veterans. This bill will help us understand how this happened, keep better records, expose the facts to the light of day and allow us to do the necessary work, making sure that all of our nation's veterans – all of them – are treated with equal dignity and equal quality throughout their entire time."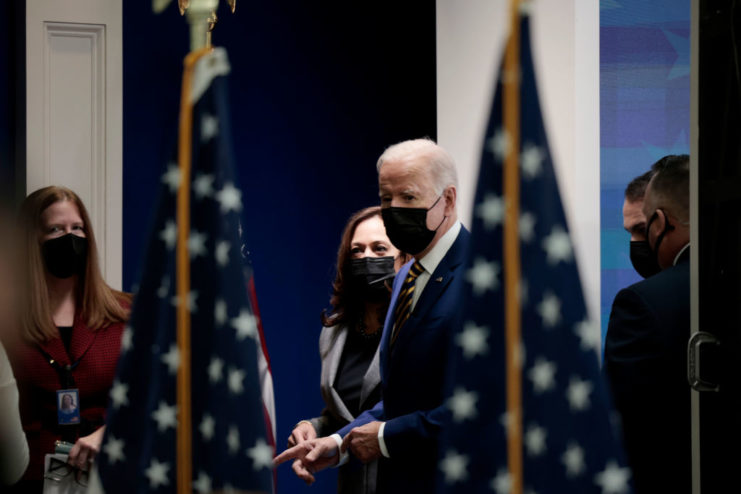 The signing of the four bills was intended as a way to close out Veterans Month, which runs from November 1-30.