Drew Dix was an American Special Forces soldier who famously participated in fighting in Vietnam during the Tet Offensive of 1968. In this action, Dix successfully fought his way through a city in chaos, captured a number of Viet Cong troops, and personally racked up a large kill tally. For this, Dix became the first enlisted Special Forces soldier to receive the Medal of Honor.
After his military service was over, Dix lived and worked in Alaska, an area known for its harsh climate.
Drew Dennis Dix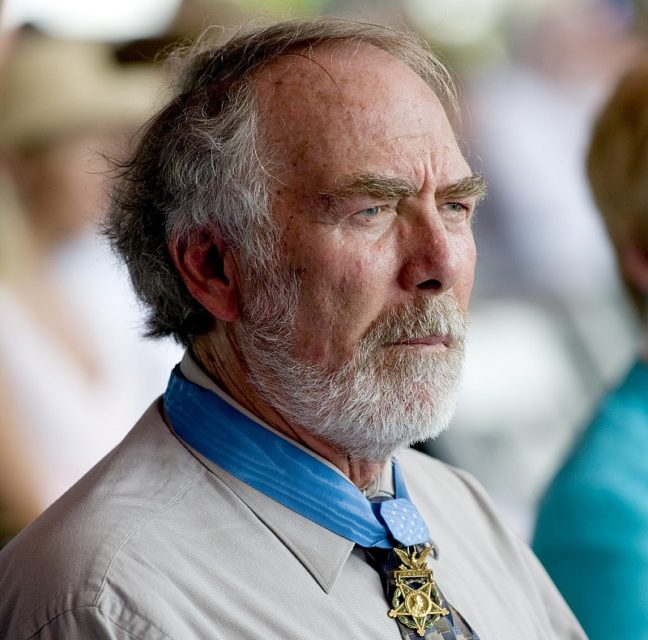 Dix was born in West Point, New York on December 14, 1944, but grew up in Pueblo, Colorado. Throughout his childhood, Dix seemingly prophesied his future, as he dreamed of becoming a member of the United States special forces someday.
He tried to join at 17, but the Army recruiter turned him away as he had to be 21 to enlist.
Instead, he joined the 82nd Airborne Division in 1962. With the 82nd he was initially based at Fort Bragg, North Carolina, but in 1965 he was deployed to the Dominican Republic to control the raging civil war in that country.
Two years later Dix was sent to Vietnam where he expected to be thrust straight into the fighting, however, he was actually deployed in Chau Phu, South Vietnam, near the Cambodian border, to serve as a military adviser to the Army of the Republic of Vietnam (ARVN). While here he also used his expertise to train locals on ways to fight the Viet Cong and gathered intelligence.
In January 1968 North Vietnam launched the Tet Offensive, an enormous, surprise military operation that was meant to trigger political instability and revolutions. Although the offensive was eventually stopped and pushed back by the US and its allies, the opening days and weeks saw North Vietnam capture many territories and cities.
Chau Phu, the city Dix was based in, came under heavy attack during the Tet Offensive. Two Viet Cong battalions attacked the city and smashed through its defenses. On his own accord, Dix assembled a team of Vietnamese soldiers and two Navy SEALs and started conducting rescue missions. The team quickly saved a nurse but lost one of the SEALs. Shortly after this, the second SEAL returned to his unit.
Dix and his rough and ready group then tried to save civilians stuck in two different buildings. Mortar fire hampered their escape.
Medal of Honor
According to his Medal of Honor citation, "Dix voluntarily led another force to rescue eight civilian employees located in a building which was under heavy mortar and small-arms fire."
"Dix then returned to the center of the city. Upon approaching a building, he was subjected to intense automatic rifle and machinegun fire from an unknown number of Viet Cong. He personally assaulted the building, killing six Viet Cong, and rescuing two Filipinos."
The next day Dix headed back out into the city, this time with a team of 20 men. He and his team "cleared the Viet Cong out of the hotel, theater, and other adjacent buildings within the city," despite being under heavy enemy fire the entire time.
After witnessing Dix's bravery, his team was inspired and sprung into action, unleashing their weapons against the Viet Cong. "Dix captured 20 prisoners, including a high ranking Viet Cong official."
Dix then engaged enemy troops who had entered the Deputy Province Chief's residence and managed to rescue the Chief's wife and children.
"SSG. Dix's personal heroic actions resulted in 14 confirmed Viet Cong killed in action and possibly 25 more, the capture of 20 prisoners, 15 weapons, and the rescue of the 14 United States and free world civilians."
His Medal of Honor was the first ever awarded to an enlisted member of the Special Forces. He was given the medal personally by Lyndon B. Johnson at the White House on January 16 1969.
In his citation, it said "The heroism of SSG. Dix was in the highest tradition and reflects great credit upon the U.S. Army."