Richard "Demo Dick" Marcinko had an average upbringing. Born into a family of Croatian and Slovakian immigrants living in Lansford, Pennsylvania, he was only 17 when he decided that traditional education wasn't the right path for him.
He dropped out of high school and tried to enlist in the US Marine Corps, only to be rejected because he lacked a high school diploma. He decided to try again, this time successfully joining the US Navy in 1958. This was the start of his impressive, and sometimes rocky, career with the US military.
Richard Marcinko's early service in the US Navy
Richard Marcinko began his naval career working as a radioman. However, he was quickly inspired to move into another field. After watching the 1951 movie The Frogmen, which follows the US Underwater Demolition Team (UDT) during the Second World War, he decided he wanted to take a similar path. He was subsequently accepted into Underwater Demolition Team/ Replacement (UDTR) training, where he learned about diving, parachuting and explosives.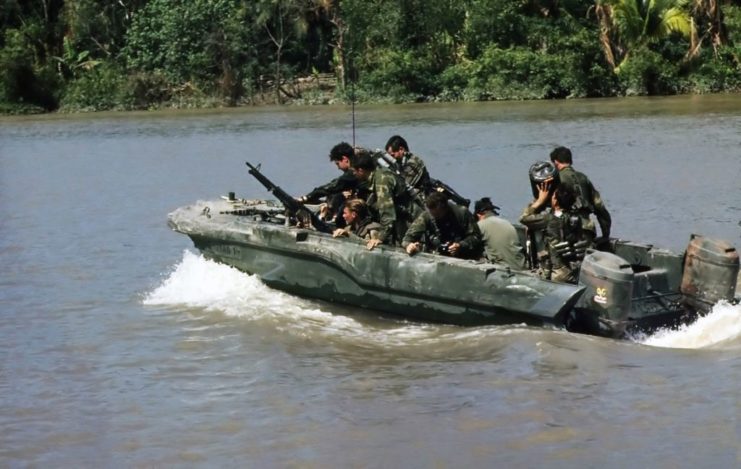 In 1965, Marcinko was selected for officer training and graduated from Officer Candidate School in December of the same year. He was initially commissioned as an ensign, before being reassigned to SEAL Team Two in June 1966. He was transferred just in time for deployment to Vietnam, and was sent overseas in 1967.
Richard Marcinko's service during the Vietnam War
Richard Marcinko served two tours during the Vietnam War, both with 2nd Platoon, SEAL Team Two. During his first tour, he led his team against the Viet Cong on Hòn Ilo Ilo. They were successful in killing many enemy fighters, as well as destroying six of their boats, and their efforts became known as the "most successful SEAL operation in the Mekong Delta."
On his second tour, Marcinko commanded his platoon during the Tet Offensive, where they helped US Army Special Forces rescue trapped American nurses and a schoolteacher. He was so successful as a platoon leader that he eventually earned a bounty on his head. The North Vietnamese Army (NVA) said they would pay 50,000 piastre to anyone who could kill him and show proof.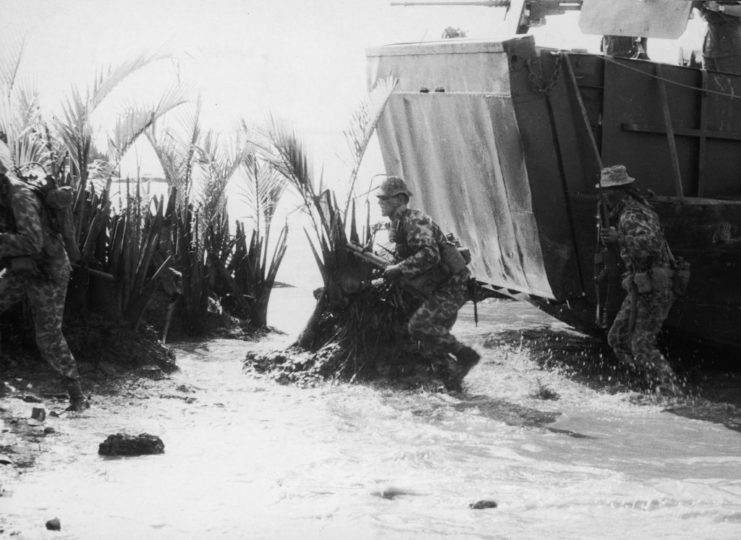 Throughout both his tours, Marcinko was given many awards for his service: the Silver Star, four Bronze Stars with combat V, two Navy Commendation Medals, the Legion of Merit and the Vietnamese Cross of Gallantry with Silver Star. While his time in Vietnam was impressive, it wasn't the part of his military career he was best known for.
US Navy SEAL Team Six
After a brief stint as the naval attaché to Cambodia in 1973, Richard Marcinko was, again, given command of SEAL Team Two, this time from 1974- 76. By 1979, the US was in the midst of the Iran Hostage Crisis, where American hostages were taken by a group of Iranian students. Following this, the Navy decided it should create a team entirely dedicated to counter-terrorism.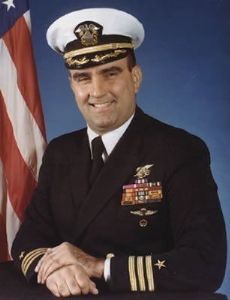 Marcinko was tasked with creating SEAL Team Six, acting as the group's commander from 1980-83. He built the team from the ground up, recruiting members from both the UDT and SEAL community. Many of the men had been under his command in SEAL Team Two, and some believed he'd simply picked his friends and "drinking buddies," rather than those who'd earned the position.
Despite how the name makes it seem, the Navy did not, in fact, have six SEAL teams when Marcinko created the group. He actually gave it that name in an effort to fool Russian spies into believing there were SEAL teams they didn't know existed. While the creation of SEAL Team Six was supposed to be top secret, in the midst of the Cold War, he couldn't be too careful.
Running Red Cell
Eventually, Richard Marcinko handed over control of SEAL Team Six, after which he was asked to create an entirely different type of unit. This one aimed to test how susceptible the Navy was to terrorism. Red Cell, as it was named, was unlike any other. Its members not only engaged in terrorist-like behaviors against naval bases – they were encouraged to.
Members would use fake IDs, employ break and enter strategies, take hostages and create barricades to demonstrate how vulnerable US naval bases were. Red Cell even kidnapped high-ranking officials to help make their point, recording the whole thing to play back for base personnel. As described by Marcinko, "I'd tell them Red Cell was coming, eat them alive, and then show the film and rub their noses in it."
A prison sentence and civilian life
Part of the controversy surrounding Richard Marcinko's legacy comes from his alleged involvement in a "kick-back" scheme involving the price of hand grenades. According to prosecutors at his trial, he conspired with an arms dealer in Arizona to overcharge the government by nearly $113,000 on a contract to produce grenades.
Marcinko was convicted of conspiracy to defraud the government and was fined $10,000. He was sentenced to federal prison for 21 months, serving only 15 months of his term. He maintained his innocence until his death, claiming he was the subject of a "witch-hunt" because of his work with Red Cell.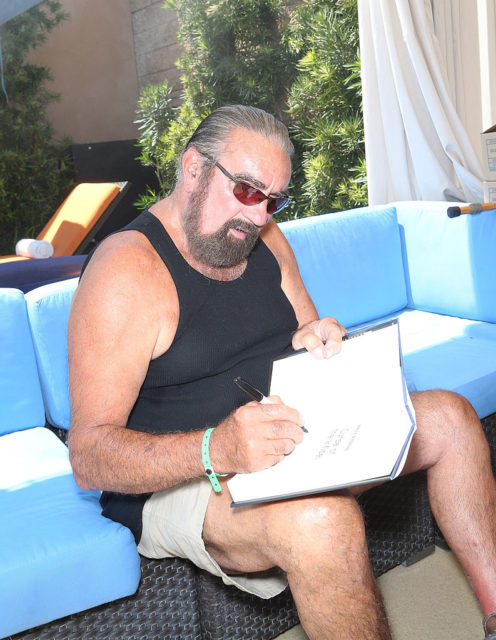 After retiring from the Navy and serving his time in prison, Marcinko went on to have a successful civilian career, which was largely focused on the work he did while in the military. He wrote an autobiography, titled Rogue Warrior, as well as fictional books. He also hosted a radio show, America on Watch with Dick Marcinko. 
On December 25, 2021, Marcinko died from a heart attack at his home in Fauquier County, Virginia. He was 81 years old.
The controversial legacy of Richard Marcinko
As a figure, Richard Marcinko remains highly controversial. He's often commended for his military actions, particularly with his involvement with SEAL Team Six, which went on to be heavily involved in the war on terror. There's no doubt his actions played an important role in the group's counter-terrorism efforts throughout the Cold War and into the present.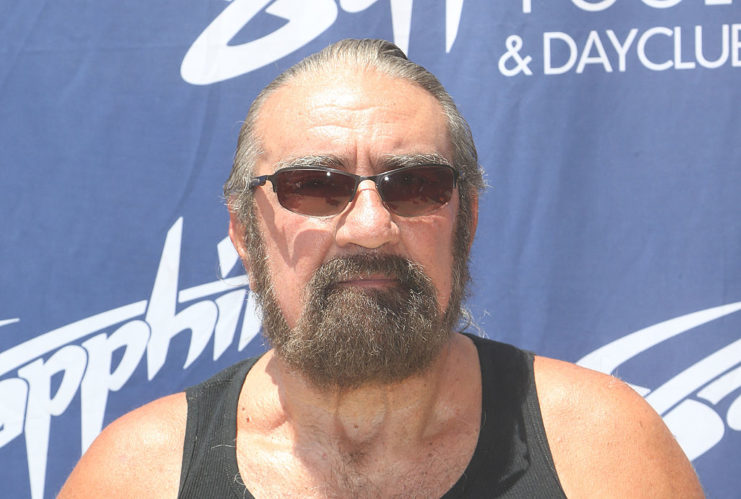 However, there are others who feel many of his methods were appalling. He was known for his general disregard of the rules, and had a leadership style that brought him into conflict with superiors. His second-in-command of SEAL Team Six went so far as to say that Marcinko left "a mess" in his wake.
More from us: US Air Force Pilot Richard Ritchie Shot Down Five Enemy Aircraft in Vietnam
He was, however, remembered more positively by Adm. William McRaven, who said of him:
"While we had some disagreements when I was a younger officer, I always respected his boldness, his ingenuity and his unrelenting drive for success. I hope he will be remembered for his numerous contributions to the SEAL community."