In the 1960s, Charlie Beckwith from the US military helped set up and lead an elite force of troops akin to the British SAS. Code-named Project Delta, this group of soldiers conducted long-range missions in Vietnam with great success. Notoriously tough, Beckwith is the legendary figure behind Delta Force, the US Army's counter-terrorism and hostage rescue force.
Charlie Beckwith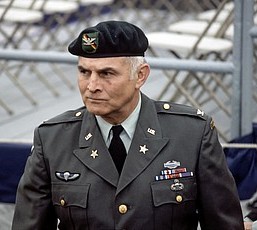 Charles Alvin Beckwith was born on January 22, 1929, in Atlanta, Georgia. In high school, Beckwith became an all-state football player, after which he attended the University of Georgia. Here he was part of the Delta Chapter of the Sigma Chi fraternity. Eventually, he was approached by the Green Bay Packers in the early 1950s, but he opted to join the military instead, enlisting in 1952.
After participating in the Korean War, Beckwith was assigned to the 82nd Airborne Division, and in 1958, completed Ranger School. He then joined the US Special Forces and was sent to Laos in 1960.
He spent two years there training the Royal Lao Army before being sent to Malaysia to serve alongside the British SAS. His time with the elite SAS taught him many valuable lessons.
While in Malaysia Beckwith developed a severe case of leptospirosis; an infection that can cause kidney failure and pulmonary hemorrhaging. His case was so bad that doctors didn't expect him to survive and gave him just three weeks to live.
However, survive Beckwith did, eventually making a full recovery and returning to service after a few months.
After this ordeal, Beckwith relocated to the UK and started thinking seriously about a US equivalent to the SAS. He drew up detailed plans for such a force, but the US Army wasn't interested at that point in time and his idea went no further.
After this, he spent some time completely rewriting Green Beret training and selection.
Project Delta
In the mid-1960s Beckwith volunteered to go back to Vietnam, but this time as the leader of a special unit named Project Delta. Using what he had learned from the SAS, he personally hand-picked men and conducted experimental long-range missions in Vietnam.
All was going well for Beckwith, who was now a major, until early 1966 when he was shot in the abdomen by a .50 caliber round (a round capable of detaching limbs with relative easy). Once again doctors wrote him off, as his wound was simply too much to expect anyone to recover from.
However, in an almost superhuman display of durability, Beckwith somehow made a full recovery from his wound.
Not long after this, he was back at work revitalizing the US military, in particular making changes to the Florida Phase of Ranger School, adapting it to make it more useful in jungle warfare.
He returned to Vietnam in 1968 and continued to fight in the war until it ended in 1973 with Beckwith a lieutenant colonel.
Creating Delta Force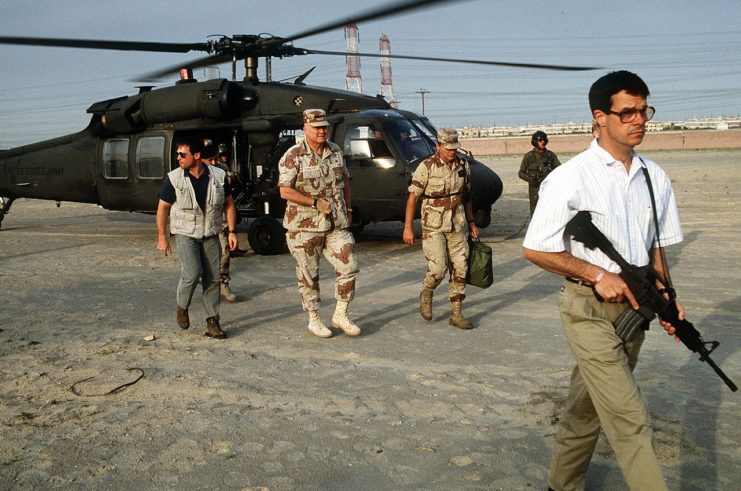 In 1975, when international terrorism was becoming the biggest threat, Beckwith was finally given the green light to form his own elite, highly trained, and autonomous unit (something he had suggested a decade before).
His new unit was called the 1st Special Forces Operational Detachment–Delta, more commonly known as Delta Force. The unit was trained with techniques and methods Beckwith had learned after his time with the SAS and in Vietnam. Its main focus was on anti-terror and hostage situations.
This new elite force was ready to go in late 1979, and many had high hopes for success. Almost immediately the force was deployed on its first assignment, Operation Eagle Claw, which was meant to recover American hostages in Iran.
Unfortunately, the operation was a complete failure, with one helicopter crashing in a sandstorm, causing the deaths of eight US service members. In the end, the mission had to be aborted.
Although many of the failings of the mission were related to the force's transport, it was disappointing enough for Beckwith to retire from the military soon after.
After retiring, Beckwith wrote about Delta Force and established a consulting firm. The tough American hero and "father of Delta Force" passed away in 1994 at the age of 65.