Future US Presidents have fought in nearly every war in the country's history, but World War II was different. A total of seven were members of the US military during the conflict. Some were young and enlisted after Pearl Harbor, while others were older and had already begun their careers.
Here are the future leaders who served during the Second World War.
Ronald Reagan
Ronald Reagan first enlisted in the Officers Reserve Corps of the Cavalry in 1937. He was called into active duty for the first time in 1942. Due to his poor eyesight, Reagan was limited in his duties. The future President was already a prominent movie star, having portrayed George Gipp in 1940's Knute Rockne: All American.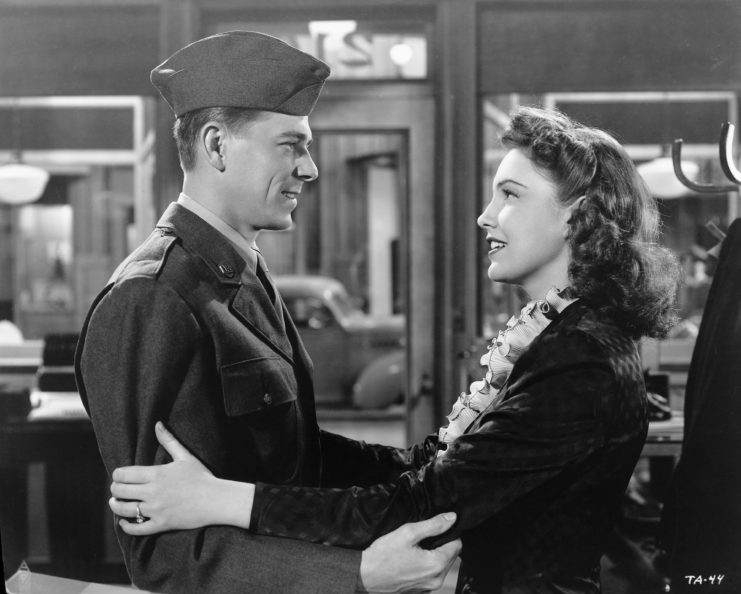 Reagan was assigned to United States Army Air Forces, Public Relations. In this role, he starred in several training films made to improve troop readiness. While serving, he appeared in the 1943 film, This Is the Army, and helped promote war bonds to the general public. His active duty ended in December 1945, having reached the rank of Army Captain.
Gerald Ford
In 1941, Gerald Ford had recently graduated from law school and opened up a practice in Grand Rapids, Michigan. He enlisted in the US Navy after the attack on Pearl Harbor. Ford ended up on the USS Monterey (CVL-26), which was commissioned from June 17, 1943, through December 1944. While he was aboard, the carrier participated in many actions in the Pacific Theater.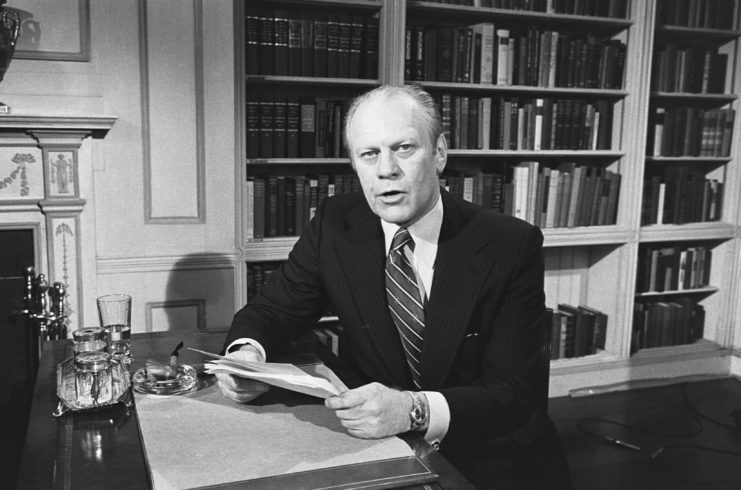 Upon his return, Ford worked with the Athletic Department at the Navy Pre-Flight School. The future President then served on the Naval Reserve Training Command staff. For his service, he earned the American Campaign Medal, the Asiatic-Pacific Campaign Medal, and nine 3/16″ Bronze Stars.
Richard Nixon
When World War II broke out, Richard Nixon worked in the Office of Price Administration. His job in the government and his Quaker faith would have granted him a draft deferral. Instead, he chose to apply to the Navy. The future President first acted as the Commander of Naval Air Station Ottumwa.
Nixon wanted to see more action and requested sea duty. He was promoted to lieutenant and commanded the Small Craft Action Teams (SCAT) forward detachments at Bougainville, Vella Lavella and Green Island. Following that service, he received a Navy Letter of Commendation for his "meritorious and efficient performance of duty as Officer in Charge of the South Pacific Combat Air Transport Command."
Lyndon B. Johnson
When the Japanese attacked Pearl Harbor, Lyndon B. Johnson had already been a Congressman for four years. A member of the Naval Reserves, Johnson was called into service just three days after the attack. The future President was close with Franklin Roosevelt, and FDR assigned him to survey the conditions in the Southwest Pacific. Johnson then served under General Douglas MacArthur, overseeing bombing strikes in New Guinea.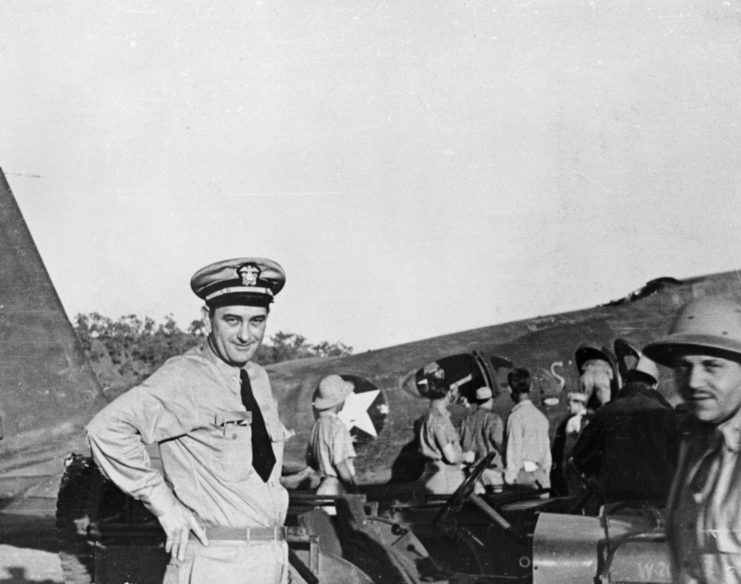 While he was overseas, Johnson carried a video camera to document conditions. During one of these operations, the aircraft he was riding aboard came under heavy attack, losing an engine but carrying out its mission. Johnson was later awarded a Silver Star for gallantry.
George H.W. Bush
George H.W. Bush grew up wealthy, the son of banker and politician Prescott Bush. Despite his social standing, the future President was eager to participate in WWII. Bush enlisted in the Navy the day he turned 18, and by the age of 19, he flew in his first combat mission, bombing the Japanese-held Wake Island.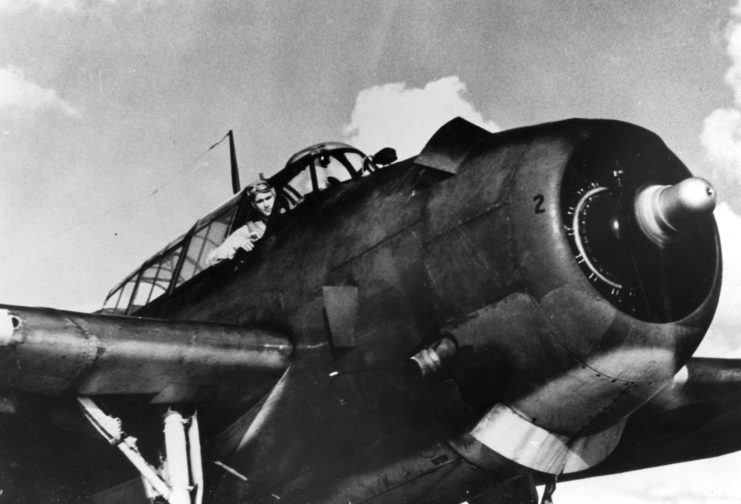 The future President had to bail out of his plane after being shot down just months later. Several other American pilots were shot down, captured and executed in the same attack. Bush received the Distinguished Flying Cross for his role in the operation.
By the time he was officially discharged from the Navy in 1955, he'd flown in 58 missions and completed 128 carrier landings.
John F. Kennedy
John F. Kennedy was looking to enter Yale Law School in 1940, but changed his mind when war seemed imminent. It wasn't easy for him to enlist in the military, though, as his lower back issues medically disqualified him. Alan Kirk, a friend of his father's, helped Kennedy join the U.S. Naval Reserve.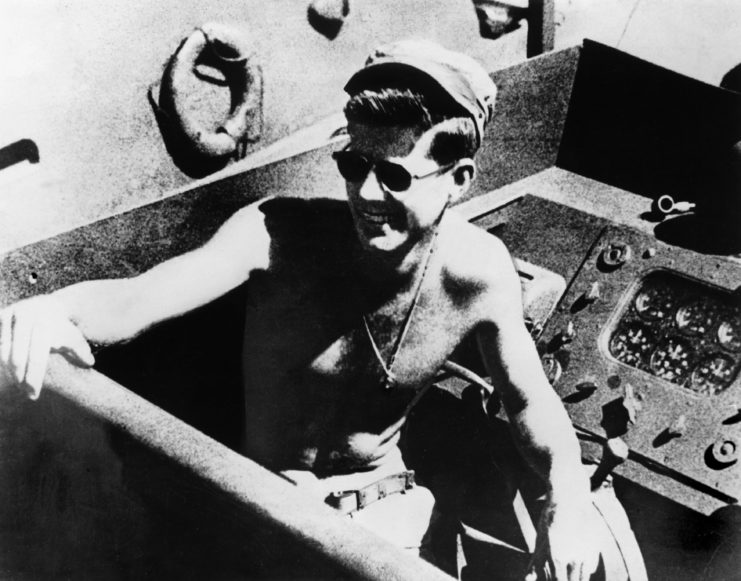 In April 1943, Kennedy took command of PT-109, an 80-foot torpedo boat later rammed by a Japanese tanker. Kennedy bravely got his men to shore and was able to keep them alive through desperate efforts. The future President's heroism won him several honors, including the Navy and Marine Corps Medal and a Purple Heart.
The story of Kennedy and his PT-109 was regularly told when he ran for President in 1960.
Dwight D. Eisenhower
Unlike the other men on this list, Dwight D. Eisenhower had spent his entire life in the military when WWII came around. In fact, he is the only President to serve in both World War I and WWII. In December 1943, Franklin Roosevelt declared Eisenhower the Supreme Allied Commander.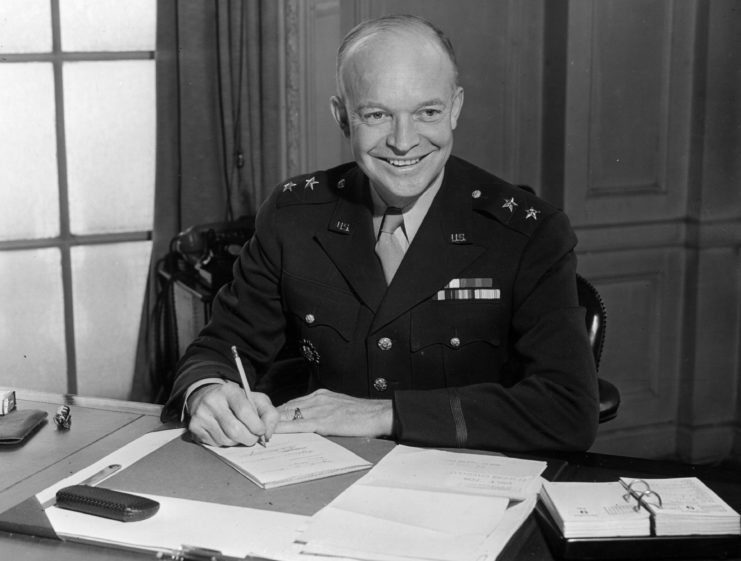 The General oversaw the D-Day landings at Normandy, a major step towards winning the war. Soon after, the Allied Forces had liberated France and won victory in Europe. After the war closed, Eisenhower was so popular that he was advised to run for President. He took the advice and served from 1953 to 1961.