Actors are best-known for their work on-screen, with their pre-fame lives being, generally, forgotten. That being said, there are many whose pre-acting experiences influenced the characters they portrayed and the roles they took on. The following are seven British actors who, at one point in their lives, served in the military – many went on to play famous roles in war films!
Richard Burton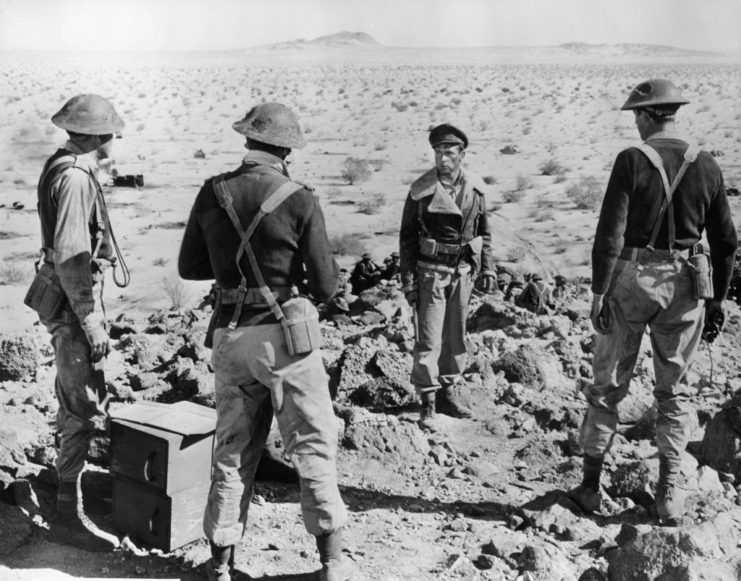 It might be hard to imagine Richard Burton as a member of the military, but the British actor served with the Royal Air Force (RAF) during the Second World War. He attended Exeter College, Oxford in 1943 for a six-month program, and later took the classification exam, so he could train as a pilot. Due to sub-par eyesight, however, he was put into navigator training.
Burton served as a navigator for three years, serving out of a hospital in Wiltshire as an aircraftman first class, followed by a role as an instructor in Carberry, Canada. On December 16, 1947, he was discharged, and soon signed with an agent who helped him get his first major film role in The Last Days of Dolwyn (1949).
In the years that followed, Burton established a respectable career as one of the highest paid actors in the world.
David Niven
Well on his way to becoming a household name when World War II broke out, David Niven was the only British actor working in Hollywood to return home and enlist in the military. He also has one of the most extensive wartime resumes of anyone featured on this list.
Niven held numerous roles during the conflict, first serving with the Rifle Brigade (Prince Consort's Own). As could be expected of a reputable actor, he also featured in a number of propaganda films created by the Army Film and Photographic Unit, and was involved in Operation Copperhead, helping cast an actor to impersonate Gen. Bernard Montgomery.
Niven's most famous role during the war was as the commander of "A" Squadron, GHQ Liaison Regiment. These Commando operatives served throughout Europe, most notably during the D-Day landings and Operation Market Garden. They also accompanied the US 1st Infantry Division in their push to the Rhine.
If that wasn't enough, Niven was also integral to the development of the Supreme Headquarters Allied Expeditionary Force's (SHAEF) efforts to entertain troops via radio. By the time the war came to an end, he'd been awarded the Legion of Merit and reached the rank of lieutenant colonel.
Christopher Lee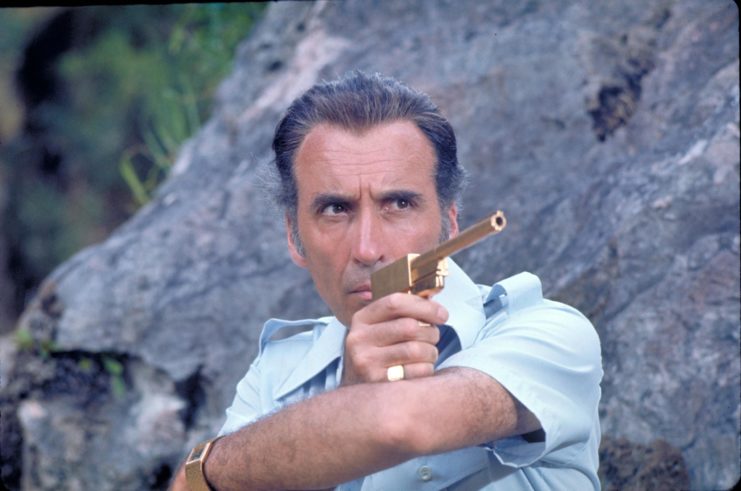 Sir Christopher Lee certainly racked up a number of big film titles: Star Wars, The Lord of the Rings and 1974's The Man with the Golden Gun. The British actor's military service is equally impressive, with him having served as an RAF intelligence officer during the Second World War. He also claimed to have volunteered with the Finnish Army during the Winter War, although this is debated.
In 1941, Lee enlisted with the RAF, training in Southern Rhodesia with the British Commonwealth Air Training Plan (BCATP). This was short-lived, however, as he was soon diagnosed with a problem with his optic nerve. He subsequently applied to RAF Intelligence, serving in North Africa and Italy.
When asked about his service, Lee claimed many things over the years. He said he'd spent time with the Longe Range Desert Group (LRDG), Special Air Service (SAS), No. 1 Demolition Squadron and Special Operations Executive (SOE).
These claims, however, were questioned by historian Gavin Mortimer, who explained, "He was attached to the SAS and SOE as an RAF liaison officer at various times between 1943 and 1945, but he did not serve in them." It's not clear exactly what Lee did and didn't do during the war, but he undoubtedly served.
Denholm Elliott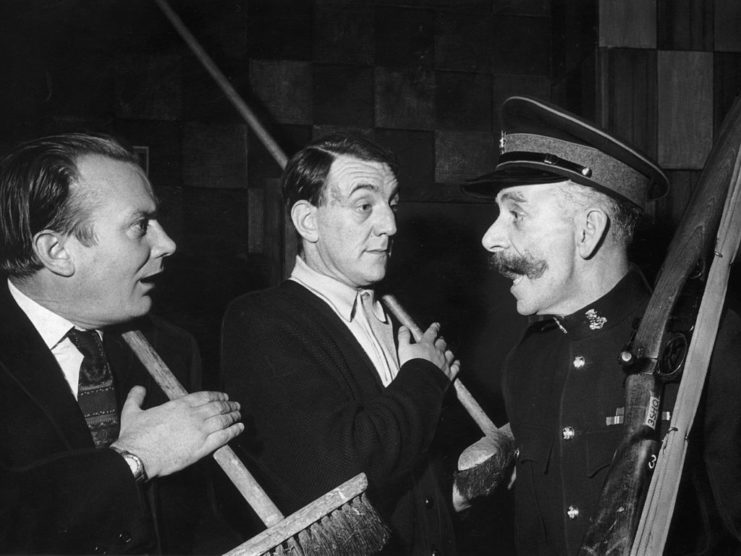 Not known as a leading man, Denholm Elliott was "a star among supporting players." When the Second World War began, he enlisted in the RAF and was trained as a wireless operator and air gunner. He was subsequently assigned to No. 76 Squadron, under the command of Leonard Cheshire.
From September 23-24, 1942, Elliott was involved in a raid on U-boat pens in Flensburg, Germany. During the mission, his bomber was hit with flak, and the crew ended up in the North Sea. They were all held as prisoners of war (POWs) at Stalag Luft VIII-B for the remainder of the conflict.
It was in the POW camp that Elliott first earned acting fame, putting together the No Name Players, a group of amateur actors who were so successful that they actually toured other camps, performing William Shakespeare's Twelfth Night.
Michael Caine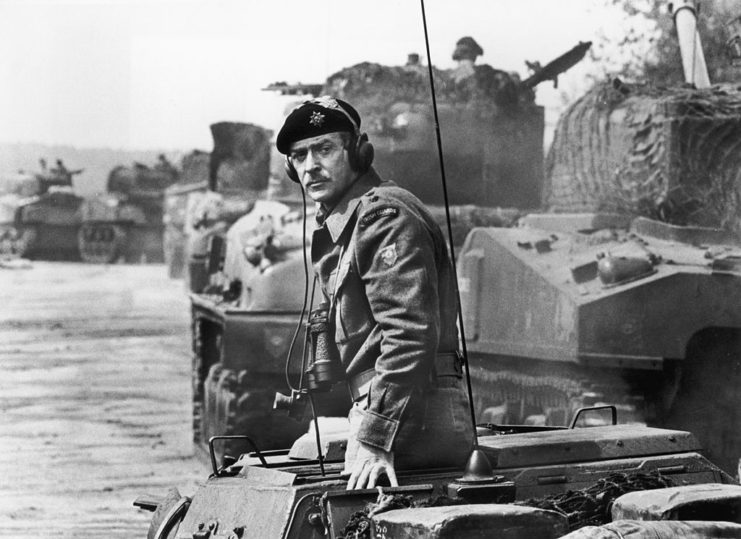 While he might have played a convincing British commander in A Bridge Too Far (1977), Michael Caine never served in the Second World War. The British actor's military career began in 1952, when he was called up for mandatory national service. He first served with the Royal Fusiliers at their headquarters in West Germany, before asking to be transferred into active service during the Korean War.
Caine was trained for two weeks in Japan, before being sent to the front lines in Pusan. On many occasions, he manned machine guns in the trenches and experienced heavy bombardment from the enemy. He also came close to losing his life one night when he and two comrades were caught unawares by a group of Chinese soldiers, only just making it out by running for their lives.
Caine's experience led him to be vocal about returning the national service requirement to the United Kingdom, saying, "Put them in the Army for six months. You're there to learn how to defend your country. You belong to the country. Then, when you come out, you have a sense of belonging, rather than a sense of violence."
Sean Connery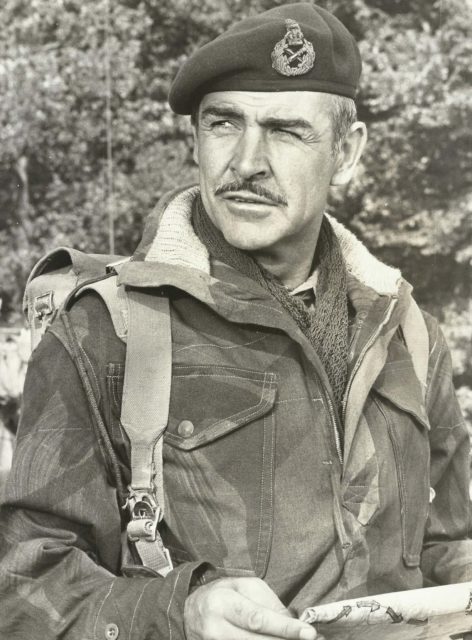 Sean Connery was one of the most beloved James Bond's of the franchise. Before taking on the role of 007, however, he served with the Royal Navy. He enlisted in 1946 and was stationed in Portsmouth while training to be an anti-aircraft gunner. When his training was finished, he was posted to the HMS Formidable (67), a British aircraft carrier.
Only three years later, at 19 years old, Connery was discharged from the Navy on medical grounds, having suffered a duodenal ulcer. He later said, "Strangely, I have never had ulcers since. Looking back, it was probably my inability to take orders from the officers, especially from those I found had reached their position largely through privilege, that gave me ulcers."
Alec Guinness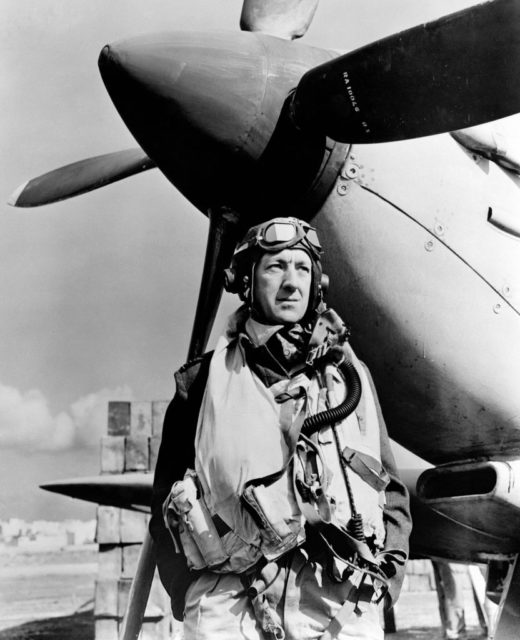 Sir Alec Guinness, the original Obi Wan Kenobi in the Star Wars franchise, had already established a successful theater career for himself when WWII broke out. He put it on hold to join the Royal Navy Volunteer Reserve in 1941.
On April 30, 1942, Guinness was commissioned as a temporary sub-lieutenant, and, then, as a temporary lieutenant. During his service, he successfully landed around 200 British soldiers in Sicily as part of a Landing Craft Infantry during Operation Husky. He also helped deliver arms to partisans fighting in Yugoslavia.
More from us: Award-Winning Actor George Kennedy Served Under Gen. George Patton
Despite his many successful missions, a Royal Navy commander told Guinness that, as an actor, he would be unsuited to naval work. He retorted, "And you will allow me to point out, Sir, as an actor, that in the West End of London, if the curtain is advertised as going up at 8 PM, it goes up at 8 PM, and not an hour later, something that the Royal Navy might learn from."