Military and war films have long been some of the most popular forms of cinema. Unfortunately, war is hell, and that means there are often deaths that occur in these movies. If you're like us, these incidents often hit you pretty hard, and have a way of sticking with you, even after a film has come to its end.
The following are just a handful of the most heartbreaking deaths to occur in the war movie genre.
Benjamin Buford "Bubba" Blue – Forrest Gump (1994)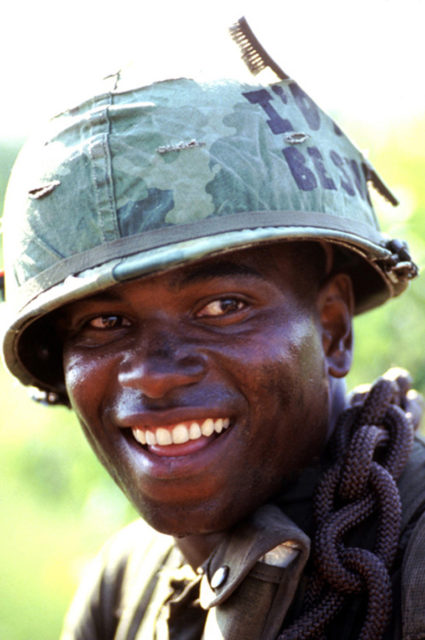 Due to his inherent kindness and empathy, moviegoers almost immediately fell in love with Forrest Gump. They rooted for the character, who was brilliantly portrayed by Tom Hanks, and wanted the best for him. When he was drafted to fight in the Vietnam War, Gump became best friends with fellow soldier and kindred spirit, Benjamin Buford Blue – better known as Bubba.
Sadly, Bubba dies in his comrade's arms, after he and the rest of the unit are ambushed, resulting in him suffering a gunshot to the chest. After his death, Gump laments, "He was my best good friend… Bubba was gonna be a shrimping boat captain, but, instead, he died right there by that river in Vietnam."
Capt. John Miller – Saving Private Ryan (1998)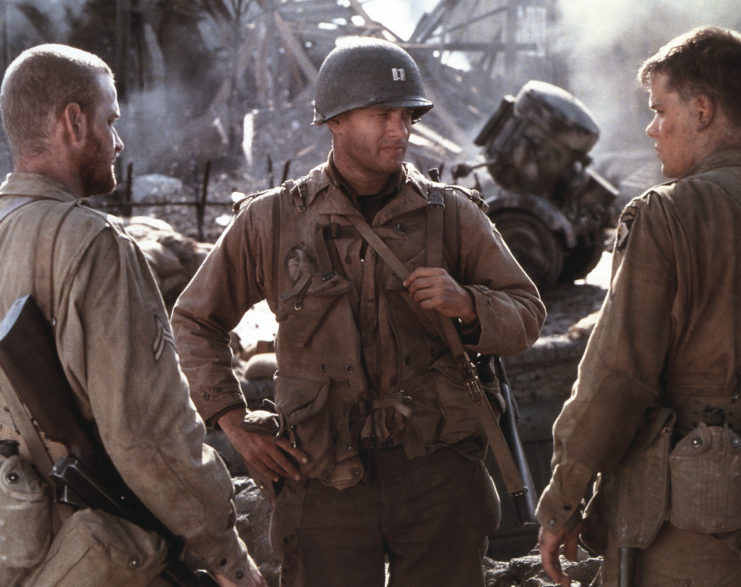 After learning that Pvt. James Ryan's three brothers had died during the Second World War, the US government endeavors to bring him home at all costs. The man tasked with leading the rescue group is Capt. John H. Miller, portrayed by Tom Hanks.
During the course of the rescue, Miller is critically wounded by German fire while trying to defend Ramelle's bridge from an attack during the fictional Battle of Ramelle. While sad in and of itself, what made the scene worse was that Miller was shot by the German soldier he'd freed earlier in the film, "Steamboat Willie."
With his last dying words, Miller tells Ryan not to squander the sacrifice of the men who gave their lives to rescue him, saying, "James… Earn this. Earn it."
Lance Cpl. Blake – 1917 (2019)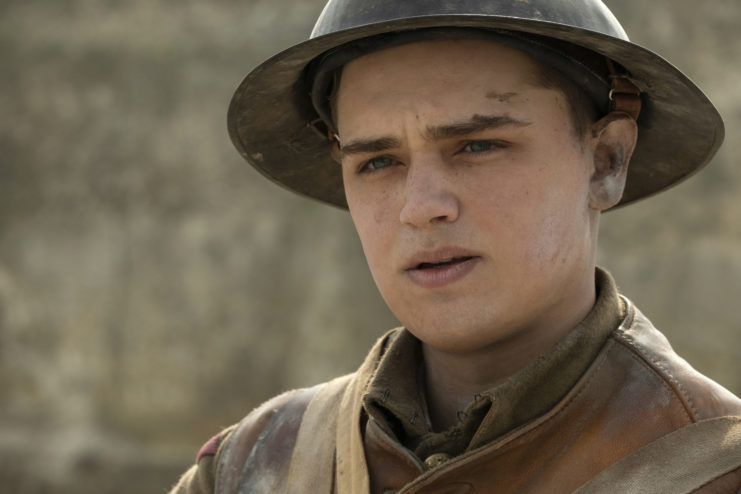 In the World War I drama 1917, Lance Cpl. Blake and fellow soldier Will Schofield are on a mission to let a garrison know to call off an impending attack. Blake is especially excited about the mission, since his older brother serves in the garrison.
On their way there, the pair encounter an unconscious German soldier in a burning aircraft. They opt to not kill him and, instead, Blake helps revive him. However, once the soldier is awake, he stabs Blake, fatally wounding him. Schofield shoots the German in retaliation and comforts his friend and comrade as he passes.
LTJG. Nick "Goose" Bradshaw – Top Gun (1986)
In Top Gun, Tom Cruise's Lt. Pete "Maverick" Mitchell is the rebel. His radar intercept officer, LTJG. Nick "Goose" Bradshaw, is the complete opposite. While he loves to joke around and have a good time, Anthony Edwards' character also cares deeply about his family.
While competing in the US Navy's TOPGUN school, Maverick and Goose's aircraft is destroyed and the men are forced to eject. When Goose ejects, however, he slams into the canopy head first and is killed. Despite being noticeably shaken by his friend's sudden passing, Maverick continues on with the program.
Gunnery Sgt. Hartman – Full Metal Jacket (1987)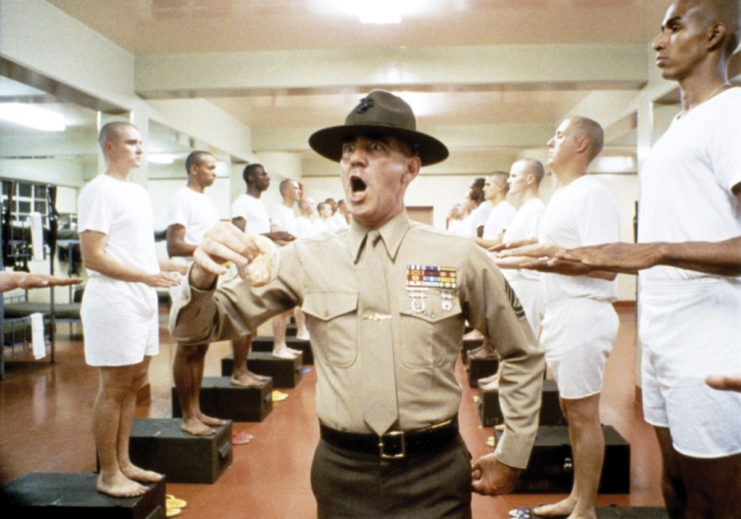 It's not easy for any American to go through basic training. Entering the battlefield is a rather intense experience, and recruits need someone to prepare them for what's to come. In 1987's Full Metal Jacket, the man in charge of this is Gunnery Sgt. Hartman, who is portrayed by real-life US Marine Corps veteran R. Lee Ermey.
During the first half of the movie, Hartman gives Vincent D'Onofrio's character, Pvt. Leonard "Gomer Pyle" Lawrence, a hard time. Lawrence takes the criticism to heart and becomes an expert marksman, passing basic training. However, he eventually has a mental breakdown, which causes him to shoot and kill Hartman.
Pvt. Silas Trip – Glory (1989)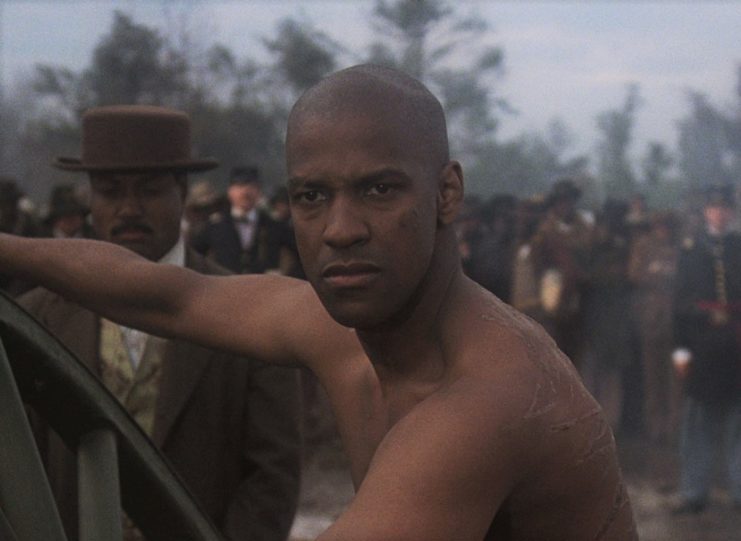 1989's Glory is one of the few films where both main characters are killed: Col. Robert Shaw, played by Matthew Broderick, and Denzel Washington's Pvt. Silas Trip. Shaw is shown to be a great leader and is caring toward his men. Trip, however, is seen as a rebellious private, regularly flouting the rules.
As a result of Shaw's leadership, Trip begins to change his tune and becomes a better soldier. When Shaw is killed, he carries the American flag and leads the men into battle, during which he is killed by a musket ball to the heart.
Sgt. Elias – Platoon (1986)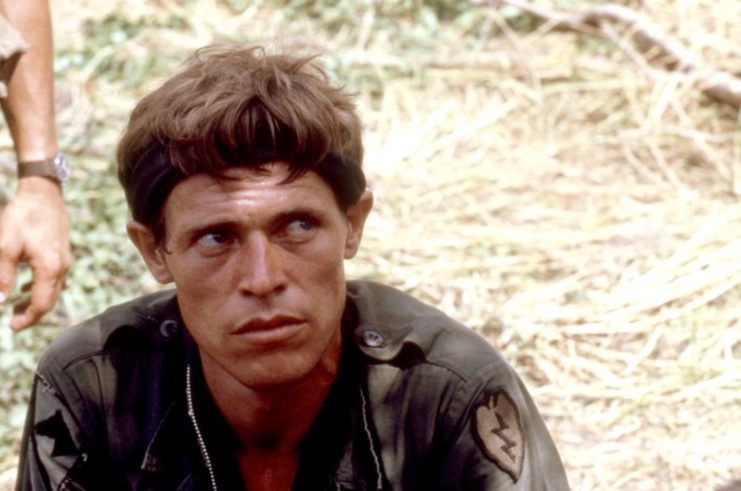 Vietnam veteran Oliver Stone heavily based 1986's Platoon on his own experiences. In his eyes, there was both light and dark in the conflict. The light was represented by Willem Dafoe's Sgt. Elias, while the dark was shown through Tom Berenger's Sgt. Bob Barnes.
More from us: Leading the Way: The Greatest Military Leaders in Historical War Movies
Elias is empathetic and concerned about the people living in Vietnam, and treats his subordinates kindly. He's also outspoken over Barnes' treatment of captives during interrogations, leading to an intense rivarly. Following a brawl, he's secretly killed by Barnes, along with a number of Viet Cong.