There are few things more important in the military than leadership. Oftentimes, the quality of a unit's leader(s) can be the difference between victory and loss. Hollywood filmmakers have picked up on this and, as a result, have presented film audiences with a number of incredible characters. Here are just six of the greatest fictional military leaders in movies.
Col. Nicholson – The Bridge on the River Kwai (1957)
In 1957's The Bridge on the River Kwai, Alec Guinness portrayed Col. Nicholson, the leader of a group of British prisoners of war held at a Japanese prison camp. Nicholson has to keep his men alive, despite being held captive by some brutal enemy soldiers.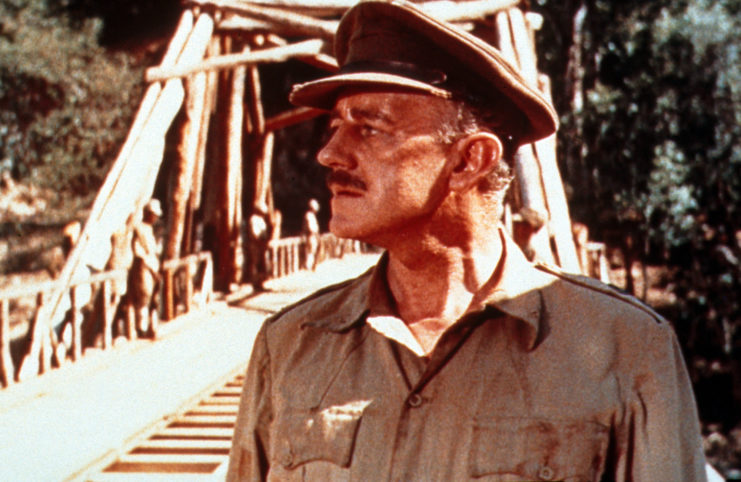 The British colonel uses both his courage and brains to keep his men together. When they're made to build a bridge over the River Kwai, Nicholson informs his captors that tasking officers with manual labor is against the Geneva Convention. For this, he is savagely beaten. His men work slowly on the project and sabotage the construction where they can.
Nicholson is a fine example of a leader who was able to maintain order in even the worst of circumstances.
Capt. John Miller – Saving Private Ryan (1998)
In the 1998 film Saving Private Ryan, Private First Class James Francis Ryan's three older brothers are killed in World War II. Capt. John Miller, portrayed by Tom Hanks, is tasked with rescuing Ryan, who is missing. For many, Miller is considered one of the most competent military leaders in the war movies genre.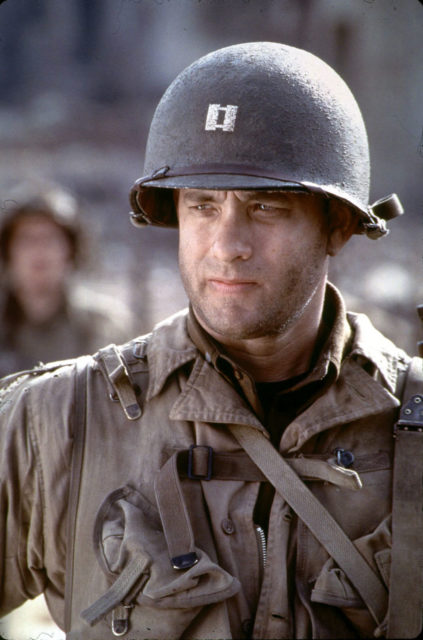 Miller realizes the assignment is dangerous and will put his men in serious danger. At the same time, he's a strong leader who understands his primary mission is to perform his duty. Despite losing soldiers, he is successful in saving Ryan. While dying from gunshot wounds, Miller tells Ryan to make the most of the sacrifice made by him and the others in the unit.
Brig. Gen. Frank Savage – Twelve O'Clock High (1949)
In 1949's Twelve O'Clock High, Gregory Peck portrays Frank Savage. Savage, a brigadier general, has recently taken over the 918th Bomb Group at Archbury. Due to a number of crashes and deaths, the unit is suffering from extremely low morale, and the previous commander essentially stopped disciplining his men.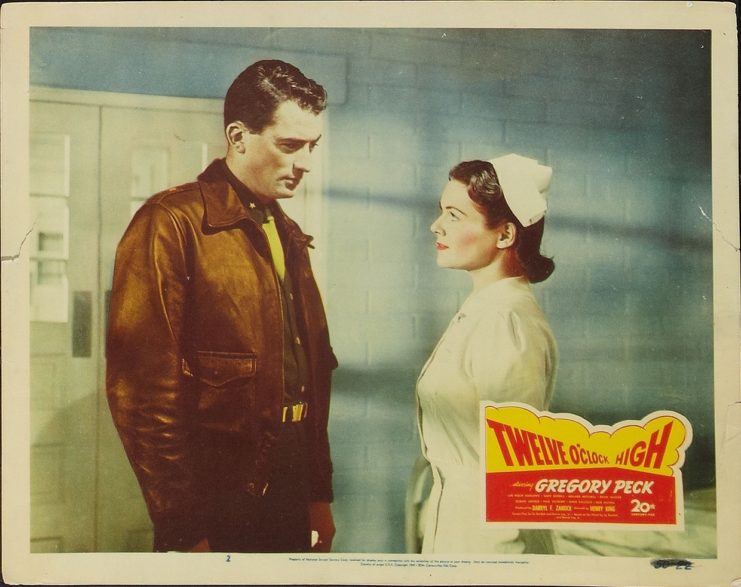 While the airmen are resistant to Savage at first, he is able to whip them into shape and get them focused on their missions. Peck's portrayal of Savage was so widely respected that the film is shown in military leadership courses. It's rare that movies get such an honor, so it would have been wrong of us to not include Savage on our list of great fictional military leaders.
Lt. Aldo Raine – Inglorious Basterds (2009)
In Quentin Tarantino's 2009 film Inglorious Basterds, Brad Pitt portrays Lt. Aldo Raine. Raine is a coal miner from Tennessee. During WWII, he is tasked with leading an all-Jewish group of men whose job is hunting down German soldiers.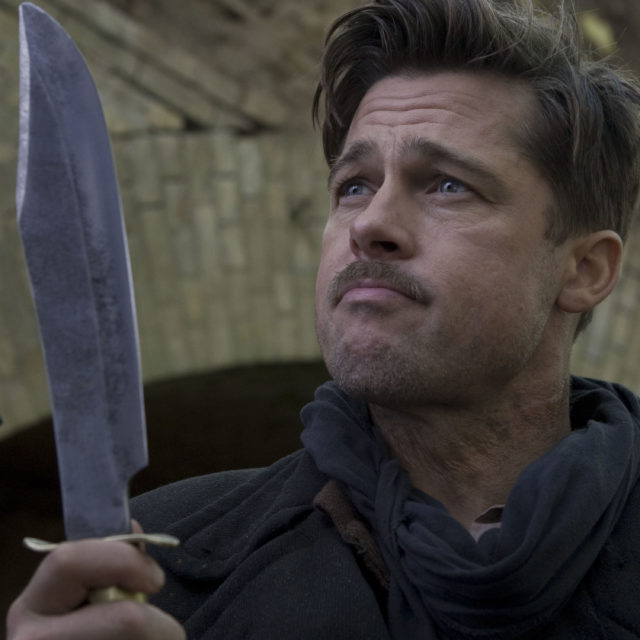 Fighting fire with fire, Raine and his group treat the Germans brutally. The group operates in guerrilla fashion, with one of their primary tactics being the scalping of enemies. At the end of the film, Raine leads his men to success in their ultimate goal: killing the German Führer.
Following the war, Raine returns to America, where he is lauded as one of the country's greatest heroes.
Staff Sgt. Michael Vronsky – The Deer Hunter (1978)
Robert DeNiro portrays Staff Sgt. Michael Vronsky in the critically acclaimed film, The Deer Hunter (1978). The movie was one of the first to truly show the horrors experienced by soldiers fighting overseas during the Vietnam War.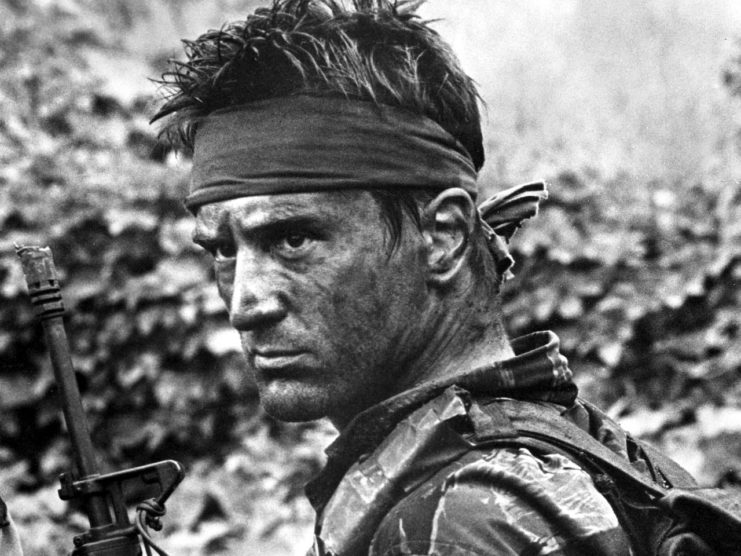 Vronsky leads his men through the worst possible situation. They have been taken captive by the Viet Cong, who, for amusement, force their prisoners to torture themselves. Vronsky is eventually able to overpower their captors and escape. His duty, however, does not end when the war does and he continues to protect his men back home in the United States.
Sgt. Elias Gordon – Platoon (1986)
Platoon (1986) was another film that showed just how brutal the Vietnam War was. More than any other war in American history, the conflict involved civilians and troops who never felt they were safe. Oliver Stone, who fought in the war, made the film to present audiences with what he experienced while fighting in Vietnam.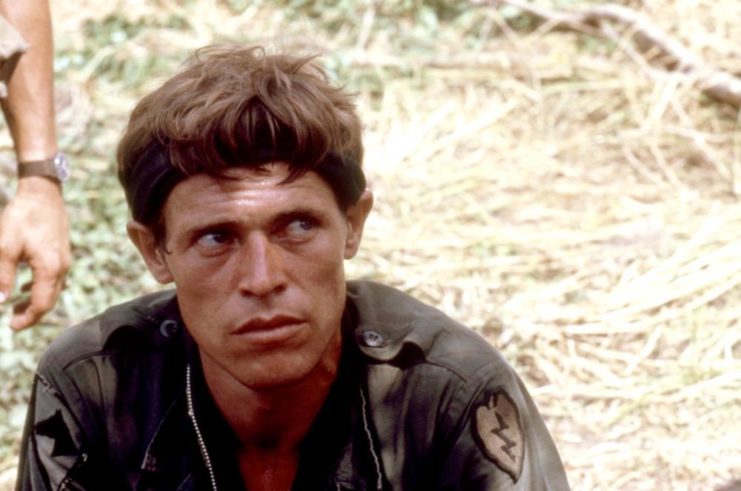 More from us: Top Classic Movies Starring US Military Veterans
While there are plenty of characters who turn to the dark side during the film, Willem Dafoe's Sgt. Elias Gordon is the moral center. He treats both his men and the Vietnamese with compassion and respect. He also has a well-remembered scene, where he hits a fellow soldier with the barrel of his gun over his treatment of their enemies.