Band of Brothers and Greyhound fans, rejoice! Tom Hanks has inked an exclusive deal with Apple TV+, which will see sequels to both the HBO series and the 2020 film premiere on the online streaming service.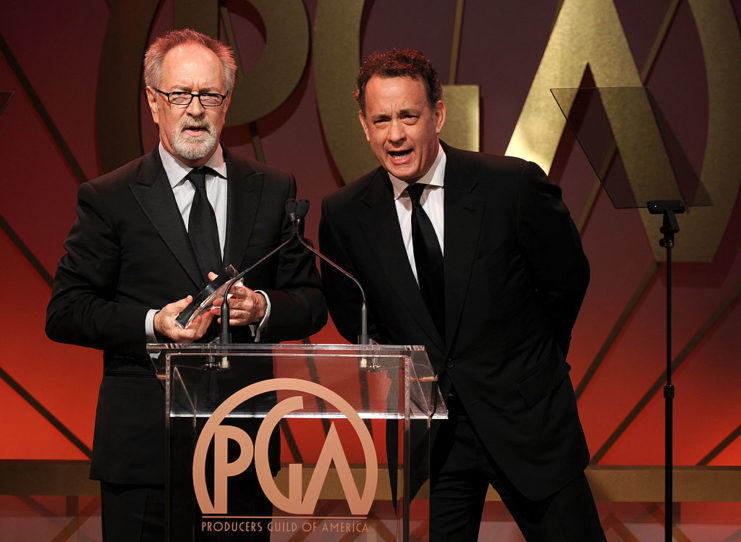 The sequels are being produced in partnership with Hanks and partner Gary Goetzman's company, Playtone Pictures.
Greyhound, a Sony Pictures release, follows Hanks' character, Capt. Ernie Krause, who is tasked with commanding an escort group guarding a merchant ship convoy against German U-boats as it makes a voyage across the Atlantic Ocean in 1942. The actor wrote the screenplay himself, after picking up C.S. Forester's 1955 novel, The Good Shepherd.
The film was initially slated to premiere in theaters in 2020, but was placed on Apple TV+ due to the coronavirus pandemic.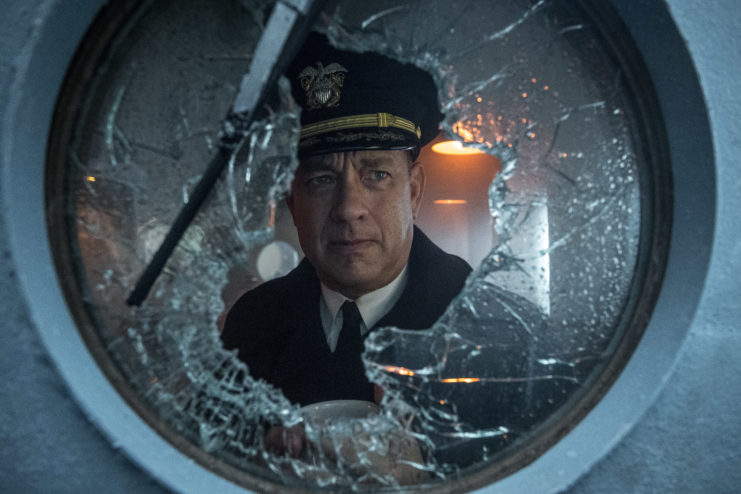 The Band of Brothers sequel, titled Masters of the Air, will follow the story of the US Army Air Forces' Eighth Air Force, a group of bombers who served in World War II. Filming has since wrapped on the project, which stars Austin Butler, Callum Turner, Barry Keoghan and Anthony Boyle, among others.
Cary Fukunaga, who directed the recent James Bond film No Time to Die, has directed at least one episode of the new series, which is rumored to have had a budget of around $250 million. Steven Spielberg's Amblin Entertainment served as executive producer alongside Playtone Pictures.
More from us: Top Classic Movies Starring US Military Veterans
At present, there is no word as to when Masters of the Air or the sequel to Greyhound will premiere on Apple TV+.