During any conflict, it's important to keep troop morale up. This was especially true during the Second World War, when a large portion of enlisted men were drafted into the military. Many of them missed the comforts of home, which led the US military to drop specially-made pianos onto the battlefield, so they could perform and sing along with their fellow servicemen.
Steinway & Sons built caskets at the start of the war
Steinway & Sons, one of the "Big Four" piano makers, was founded in 1853. At the onset of World War II, the company was barred from building pianos, as the government had placed restrictions on the likes of wood, iron, copper and brass – all materials used to construct the instruments.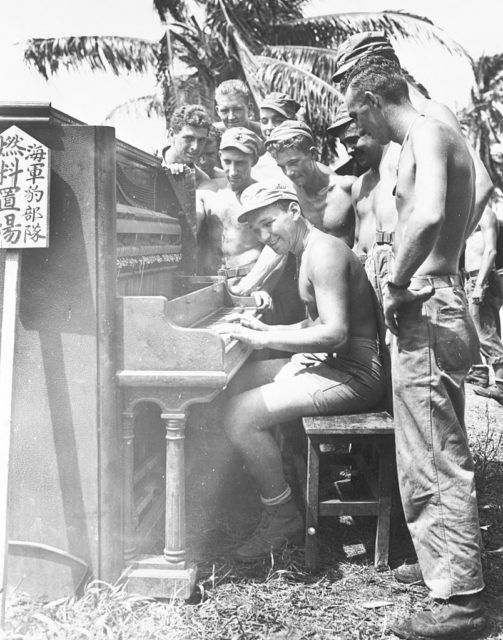 In lieu of this, they were tasked with manufacturing caskets for the National Casket Company and parts for troop transport gliders.
The US War Production Board comes knocking
In late 1941, the War Production Board requested that Steinway come up with a design for a heavy duty, military-grade piano. The project was headed by Paul H. Bilhuber, a former Steinway factory manager who'd been promoted to the company's vice president. In June 1942, after a short development period, they produced the first prototypes for government inspection, dubbed "Victory Verticals" and "G.I. Steinways."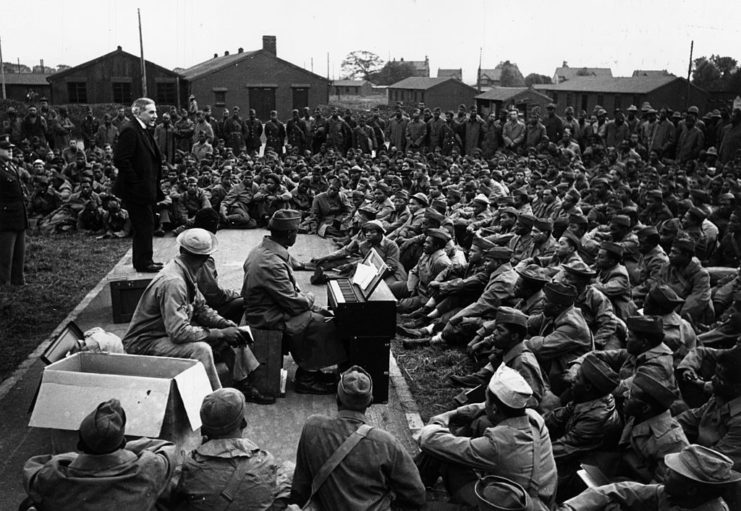 The pianos were designed quite differently than a typical Steinway. They had to be constructed in such a way as to be able to withstand the harsh conditions of the battlefield and without the materials the company would normally use. Instead of copper, soft iron was used for the windings on the brass strings, and the ivory keys were replaced with white celluloid. Three coats of either olive drab, grey or blue lacquer were used, instead of the typical reflective polish.
Victory Verticals were also treated with anti-insect and -termite solution, and were sealed with water-resistant glue to ensure they didn't become damaged by humidity or dampness. They also lacked front legs, which would have broken on the front, and only weighed 455 pounds, so four soldiers could carry them with the use of newly-installed handles.
When all was said and done, only 33 pounds of metal was used to construct one Victory Vertical – a tenth of that used in the manufacturing of one grand piano.
A morale booster on the battlefield
In 1943, the War Production Board approved Steinway's design and placed an initial order of 405 pianos, followed eight months later by a call for 800 more. Each cost $486.00 and included a transport case, spare parts, tuning tools and sheet music, which ranged from Protestant hymns and sing-along patriotic songs, to light classics and boogie-woogie hits.
While the majority of the Victory Verticals arrived on the front via truck, they were designed to withstand a parachute drop. In 1942, the first was delivered in this way.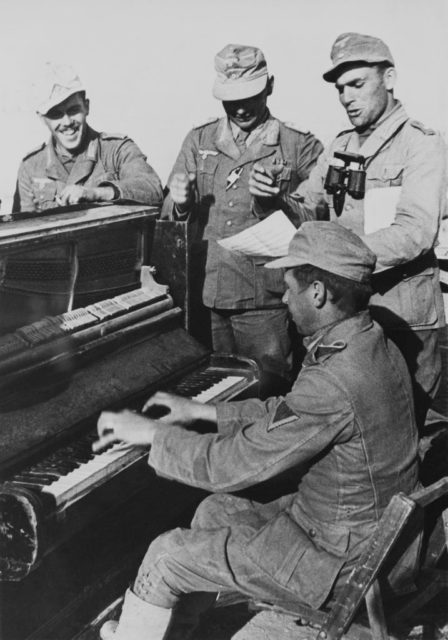 The pianos were an immediate hit with troops serving overseas. They appeared in camps, hospitals and airfields, and were used by such USO performers as Isaac Stern, Bob Hope and Benjamin DeLoache.
According to one soldier, it was a great morale booster:
"Two nights past we received welcome entertainment when a Jeep pulling a small wagon came to camp. The wagon contained a light system and a Steinway piano. It is smaller and painted olive green, just like a Jeep. We all got a kick out of it and fun after meals when we gathered around the piano to sing… I slept smiling and even today am humming a few of the songs we sang."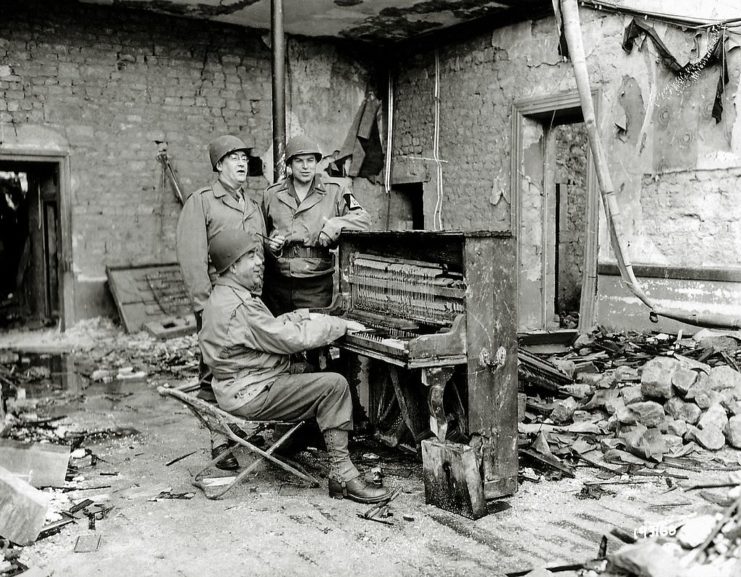 More from us: Bob Hope and His Dangerous History of Entertaining Troops With the USO
By the end of the war, Steinway had produced thousands of Victory Verticals, and continued to manufacture them through 1946, with a postwar production cycle from 1948-53. Those not delivered to the military were sent to other approved users, such as hotels, churches and schools.