Actors often rely on life experiences to inform their performances on the big screen, and a portion of the greatest actors of all time served in the US military. Below are some of the greatest acting performances by military veterans who served.
Cool Hand Luke (1967) – Paul Newman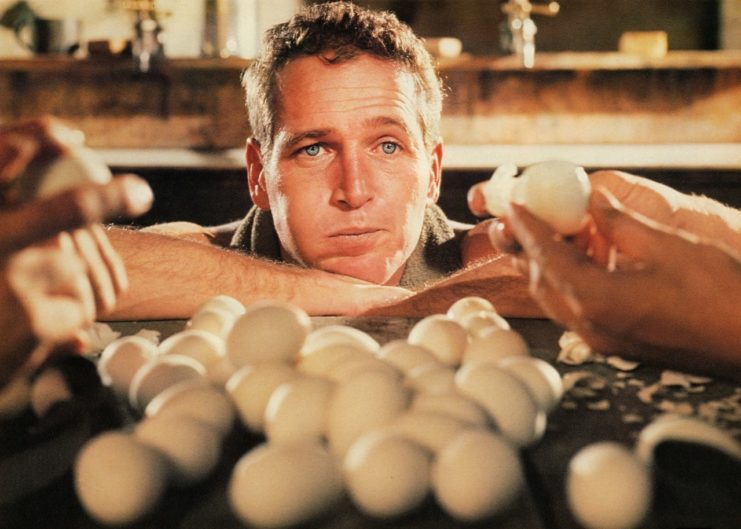 It's nearly impossible to pick the greatest movie of Paul Newman's career. One of America's finest actors, Newman was the recipient of several acting awards. For this article, we chose to highlight Cool Hand Luke, in which he portrays the classic roguish hero who became the standard in Hollywood.
Newman grew up in Shaker Heights, Ohio. He served in the US Navy from 1943-46, seeing action in the Pacific Theater during World War II. He'd initially enrolled in the V-12 pilot program, but was forced out after his superiors discovered he was colorblind. After completing training as a rear gunner and radioman, he was assigned to numerous torpedo squadrons, after which he flew as a turret gunner in an Avenger torpedo bomber.
Newman didn't only become one of America's greatest actors upon his return, but one of the most prominent philanthropists as well – Newman's Own products have been helping children with cancer since 1982.
Blazing Saddles (1974) – Mel Brooks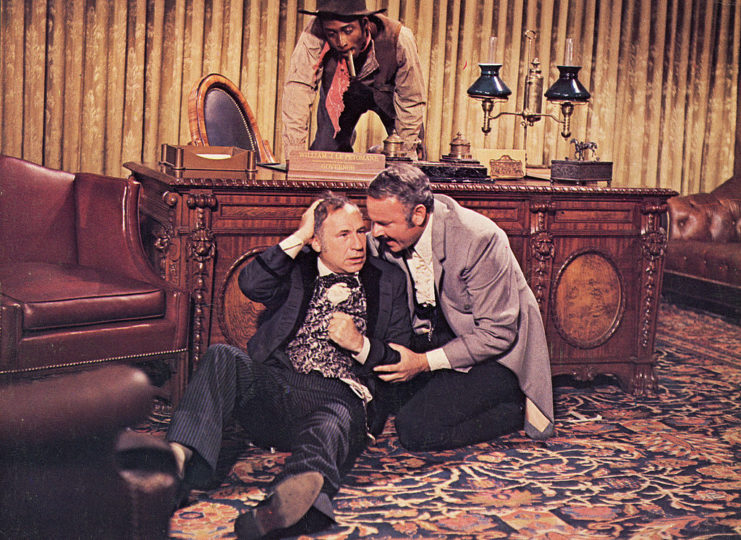 New York City native Mel Brooks was drafted into the US Army in 1944, at the age of 18. He scored very high on the Army General Classification Test and was taught a variety of different skills at the Army Specialized Training Program. Brooks put those skills to use overseas, tasked with diffusing land mines as a corporal in the 1104th Engineer Combat Battalion, 78th Infantry Division. He also participated in the Battle of the Bulge, and later put on shows for the American forces.
When he returned to the US, Brooks began his career in comedy. He was behind a number of different films, but his magnum opus was 1974's Blazing Saddles. The send-up of popular Western films is now considered one of the best and most influential comedies of all time.
The Shawshank Redemption (1994) – Morgan Freeman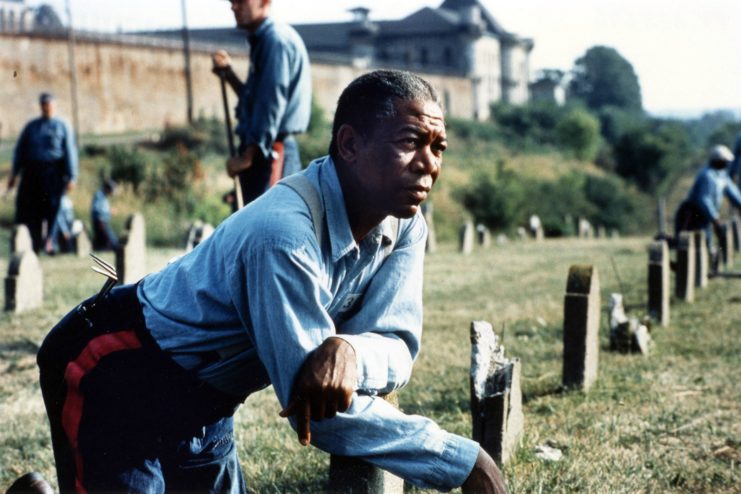 Like with Paul Newman, it's nearly impossible to figure out Morgan Freeman's best performance. Over his five-decade career, he has had countless critically acclaimed performances. The Shawshank Redemption, however, stands out as the best mix of a great movie combined with a great performance.
Prior to his acting career, Freeman hoped to be a pilot. He joined the US Air Force in 1955 and served as an Automatic Tracking Radar repairman. In 1959, however, he left the Air Force after deciding it wasn't what he wanted to do for a career. It seems he made the right choice, as he is considered one of the greatest actors of his generation.
Gone With the Wind (1939) – Clark Gable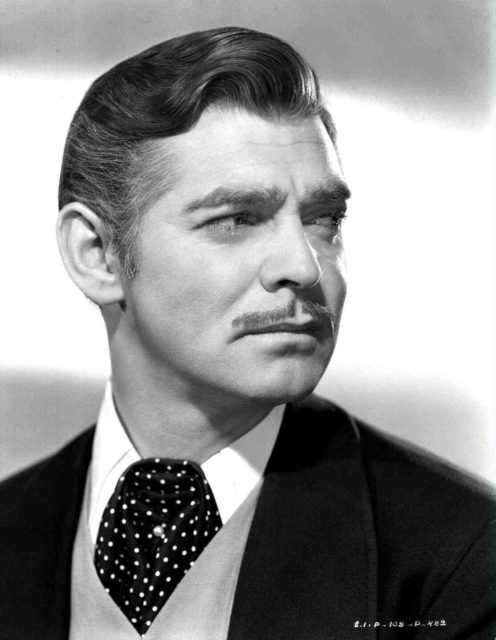 When Clark Gable entered the military, he was quite possibly the most famous actor in the world. The 41-year-old had recently been devastated by the death of his wife, Carole Lombard. Gable joined the Army Air Forces and, despite his status, was eager to see battle. He enlisted in bomber training school, with the intention of becoming an aerial gunner, and after much training was sent to England as head of a motion picture unit.
Gable flew in five combat missions during WWII as an observer-gunner onboard B-17 Flying Fortresses, and was awarded both the Distinguished Flying Cross and the Air Medal. He later returned to the US and, due to urging from MGM, was placed on inactive duty and discharged.
Gable, of course, was the biggest movie star of the 1930s. While he starred in films like It Happened One Night (1934) and Mutiny on the Bounty (1935), his most famous role was as Rhett Butler in 1939's Gone With the Wind. Considered a cinematic masterpiece, the film still holds up to this day.
New Jack City (1991) – Ice-T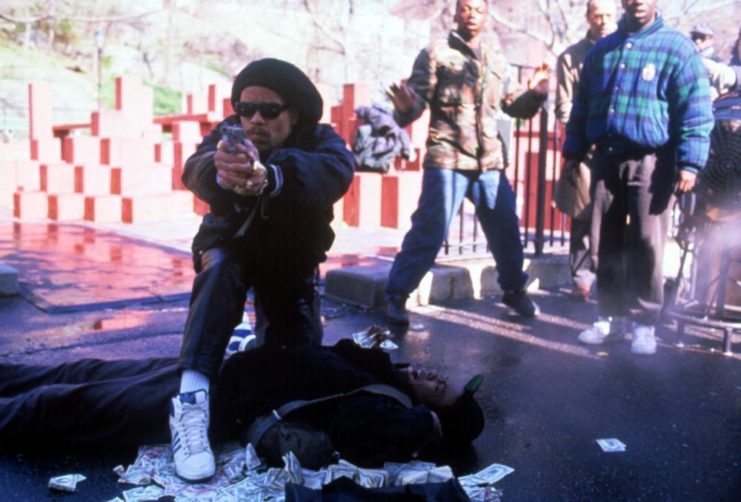 Tracy Marrow – better known as Ice-T – went to high school in South Central Los Angeles. When he was 17, his girlfriend became pregnant and, in order to support his family, he joined the Army and was assigned to the 25th Infantry Division. Ice-T spent a little more than two years in the military and was able to receive an early discharge since he was a single father.
Marrow soon became a world-famous rapper and earned his first serious acting role in 1991's New Jack City. In the film, which is now considered a classic, he played an undercover cop who infiltrates the gang of Wesley Snipes' Nino Brown. Playing a cop has served Ice-T well, as he has portrayed Law & Order: SVU's Odafin "Fin" Tutuola since 2000.
Marriage Story (2019) – Adam Driver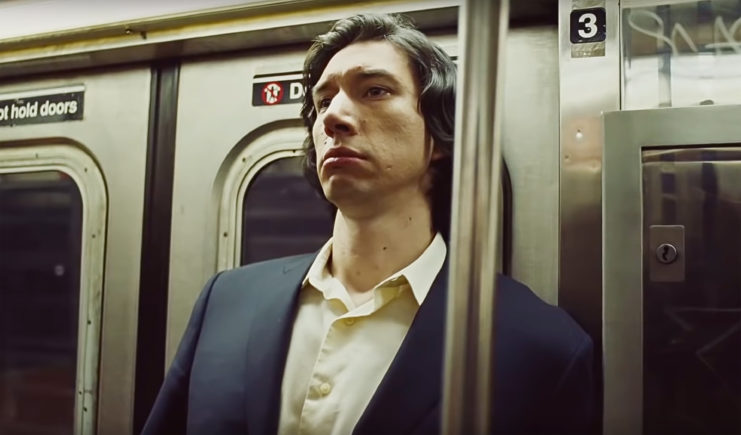 Adam Driver grew up in Indiana and was inspired to join the US Marine Corps following the 9/11 attacks. After completing boot camp, he was assigned as an 81 mm mortarman with Weapons Company, 1st Battalion, 1st Marine Regiment, 1st Marine Division at Camp Pendleton. He spent two-plus years in the Marines before breaking his sternum in a mountain biking accident. He received a medical discharge and began his acting career.
Driver's star quickly took off and he soon landed a major role in the Star Wars franchise. He's also taken a number of dramatic roles, the most successful being as Charlie Barber in 2019's Marriage Story, a movie about the dissolution of a marriage. He received a Best Actor Oscar nomination for his performance in the film.
Lovers and Other Strangers (1970) – Bea Arthur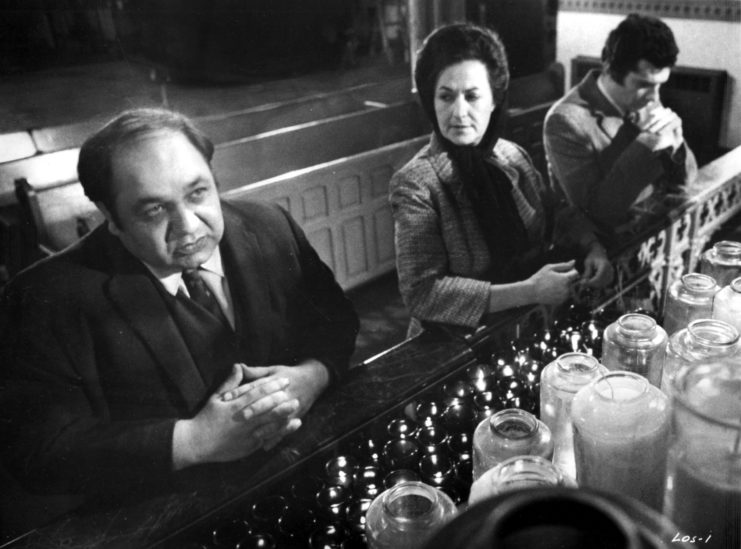 Bea Arthur primarily built her career on the stage. She also had wild success in sitcoms like Maude and The Golden Girls, as well as a hit movie under her belt. Lovers and Other Strangers, which came out in 1970, was a smash hit and was nominated for three Academy Awards. She played the overbearing mother of Michael Brandon's Mike Vecchio.
Before she became an actress, Arthur spent three years in the Marine Corps Women's Reserve. She'd hoped to obtain a position with ground aviation, but ended up with a job as a typist, before driving trucks and serving as a dispatcher in North Carolina. She was honorably discharged as a staff sergeant in 1945.
Bullitt (1968) – Steve McQueen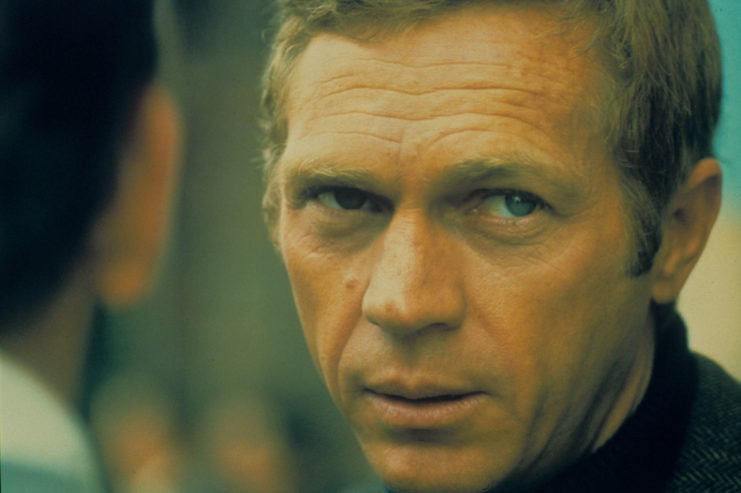 Even today, Steve McQueen is seen as the personification of cool, and he was never cooler than he was in 1968's Bullitt. The movie, set in San Francisco, featured non-stop action and wild car chases, and it remains one of the most influential films in cinematic history.
McQueen was set up for success in his movie career by his time in the Marines. He credited his time in the service with giving him discipline and teaching him how to act like an adult. Unfortunately, his time in the military may have also killed him. McQueen died from mesothelioma at the age of 50. He claimed the illness was likely due to exposure to asbestos when he was in the Marines.