There are many actors who have put the call to serve their country before their acting careers. This was most notable during the Second World War, and has occurred in every conflict since. Following the September 11th attacks, Adam Driver enlisted in the US Marine Corps, with the aim of serving in Iraq.
Adam Driver enlists in the US Marine Corps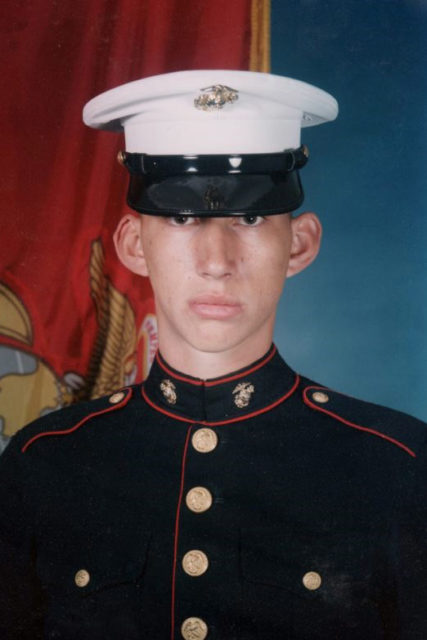 Adam Driver turned 18 just two months after 9/11 and immediately enlisted in the US Marine Corps. He wanted to be put to work for his country and test his limits; he didn't want an easy position. After completing boot camp, he was assigned to Weapons Company, 1st Battalion, 1st Marine Regiment, 1st Marine Division at Camp Pendleton, California as an 81 mm mortarman.
While in the service, Driver grew close to his comrades – so close, in fact, that they gave him a special nickname. "There was another guy in my unit with big ears, so I guess he was Ears One and I was Ears Two," he told Stephen Colbert during a late-night interview. "His last name was Martinez. He kind of got the majority of the verbal punishment."
Driver has been vocal about his time in the Marines, calling it one of the proudest things he's done in his life. In a 2015 TED Talk, he said, "I found I loved the Marine Corps the most for the thing I was looking for the least when I joined, which was the people – a weird motley crew of characters from a cross section of the United States that on the surface I had nothing in common with.
"Over time, all of the political and personal bravado that led me to the military dissolved. And, for me, the Marine Corps became synonymous with my friends."
He expanded on this further in an interview with The Guardian, during which he praised the "self-sacrificing" nature of serving in the military. "For me, it speaks volumes, more than how well they were able to articulate, or whatever front they were putting on," he said. "You get to see them at their most vulnerable and they're literally going to back you up. All pretenses dissolve."
Adam Driver's discharge from the US Marine Corps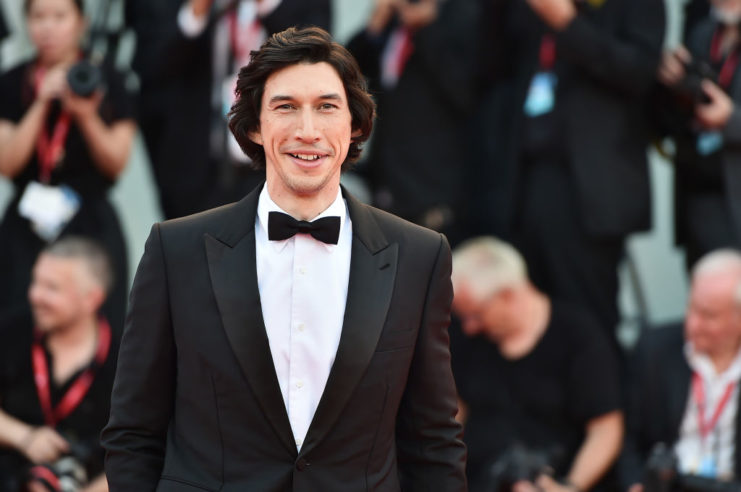 During a mountain biking incident in 2004, Adam Driver fractured his sternum, putting his military career in jeopardy. At the time, his unit was scheduled to be deployed to Iraq, so he pushed through. However, the injury grew worse following a march with a 90-pound pack, leading him to be hospitalized.
He was then medically discharged from the Marine Corps, having reached the rank of lance corporal.
"I wanted to go so much," Driver revealed during an interview with WHYY's Fresh Air with Terry Gross. "I mean, you were training to do this job for two years with these people. The idea of not going, someone else going in your place, or not being there, is not really an easy thing to sit with.
"It was pretty devastating," he continued. "It took me a long time to get over it… It's really about the people, this small, intimate group of people that you are lucky enough to get to serve with. And it's about them. Then, not going because you hurt yourself is pretty embarrassing and terrible."
After leaving the service, Driver studied drama at Juilliard and went on to star in Broadway and off-Broadway productions, before landing his first television role in the final episode of The Unusuals (2009). He made his film debut in Clint Eastwood's J. Edgar (2011) and has since gone on to star in the Star Wars franchise and numerous award-winning roles.
Founding of Arts in the Armed Forces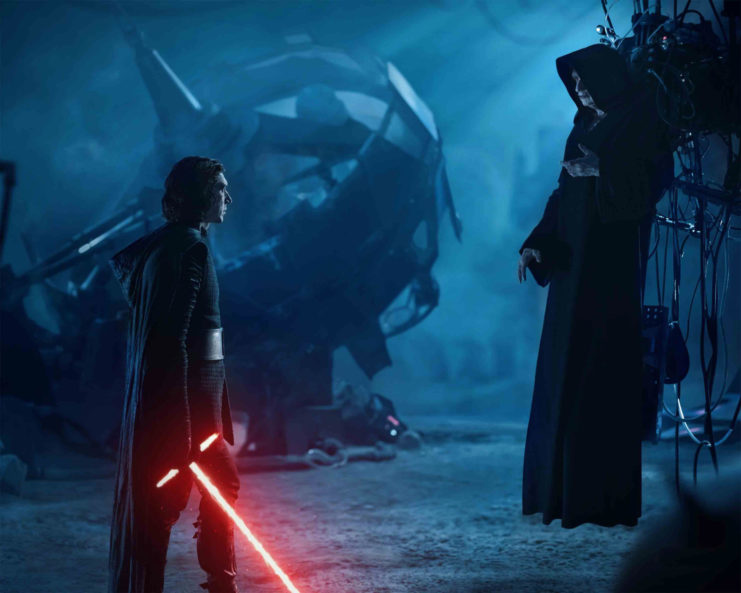 Despite his success as an actor, Adam Driver missed the service and wanted to do something for veterans transitioning back into civilian life. That's when he and his wife started Arts in the Armed Forces. It provides free arts programming to active-duty service members, veterans, families and support staff in all branches of the US military, and allows them to access content with diverse themes, experiences, ethnicities and ages.
According to the Arts in the Armed Force's website, the goal is "to use the powerfully emotional shared experience of the arts to start conversations capable of bridging the divides between military and civilian, service member and family member, the world of the arts and the world of practical action."
More from us: 'Bonanza' Star Dan Blocker Heroically Served His Country During the Korean War
"I thought, how great would it be to create a space that combine[s] these two seemingly dissimilar communities that brought entertainment to a group of people that, considering their occupation, could handle something a bit more thought-provoking than the typical mandatory fun events that I remember being 'voluntold' to in the military," he said.
Driver has mentioned on numerous occasions the similarities between military service and acting, which is another reason behind his starting up the non-profit.