Band of Brothers was a television landmark and it featured a star-studded cast of actors. Made in the days before movie quality, writer-led drama really took hold, it stood out as a must-watch event. In 2001 – three years after their brutal and emotionally-charged epic, Saving Private Ryan – Steven Spielberg and Tom Hanks decided to reunite, producing a saga about the young men who put everything on the line to fight the Germans.
Based on the book by historian Stephen E. Ambrose, it was part-produced by Spielberg's Dreamworks Pictures and aired on HBO. As befitting a multi-million dollar production and A-list pedigree, the cast was dazzling. Made up of relatively unknown stars-to-be, such as Damian Lewis (Homeland) and household names like David Schwimmer (Friends), these performers conveyed what the brave individuals of Easy Company went through in service of their country and the world.
In fact, there are so many names involved, it's easy to overlook the sheer quality of the acting talent on display. Here are six actors you probably didn't know were in Band of Brothers, and who later went on to have incredibly successful Hollywood careers.
Andrew Scott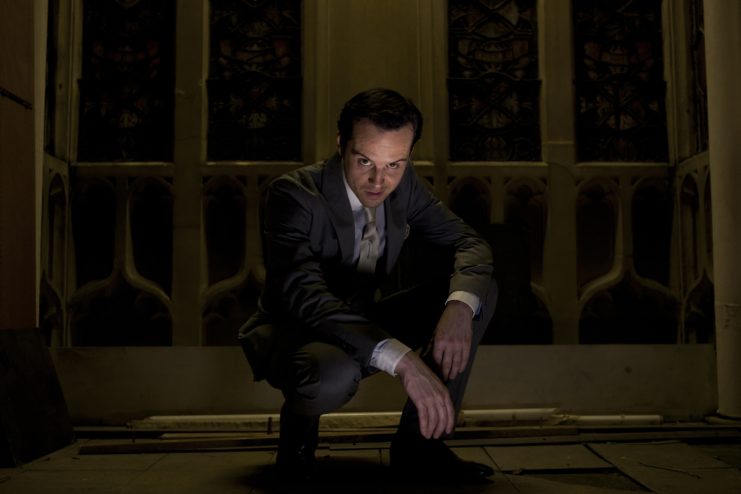 Featuring in the episode "Day of Days" as paratrooper Pvt. John "Cowboy" Hall was future screen villain, Andrew Scott. However, in Band of Brothers, the actor was fighting for the good guys. Almost a decade later, he terrified audiences as Jim Moriarty in BBC's Sherlock (2010-17). 007's producers must have seen this and taken notice, as he was then cast as the oily Max Denbigh (aka "C") in 2015's Spectre.
Recently, Scott warmed – and, indeed, broke – hearts as Fleabag's "hot priest" opposite new James Bond writer, Phoebe Waller-Bridge. He also returned to the battlefield in Sam Mendes' 2019 World War I drama, 1917.
James McAvoy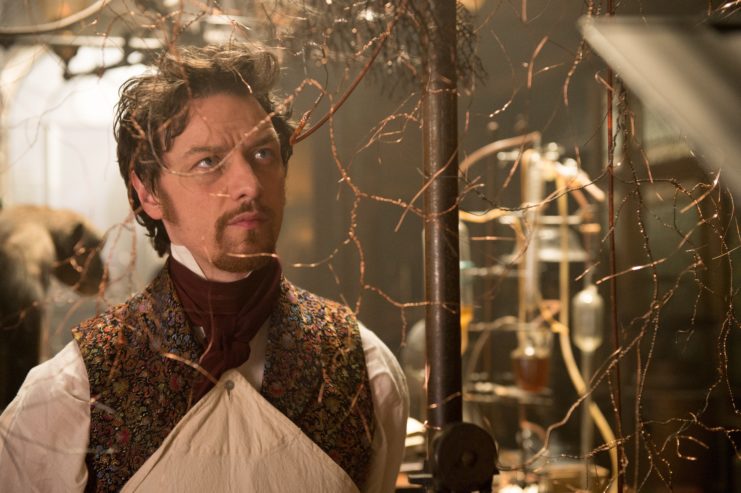 Actor James McAvoy played James W. Miller in the Band of Brothers episode, "Replacements." The versatile actor went on to be a big star Hollywood, and is best known for portraying Prof. Xavier in the X-Men franchise. He's portrayed the mutant leader for almost a decade, relinquishing the role in 2019's Dark Phoenix.
McAvoy has a string of other credits to his name, such as It: Chapter Two (2019) and Victor Frankenstein (2015). He can also be seen as Lord Asriel in His Dark Materials (2019-22). Not only is it produced by Band of Brothers' distributor HBO, it also features Andrew Scott. Like McAvoy, he plays an explorer looking into parallel worlds.
Michael Fassbender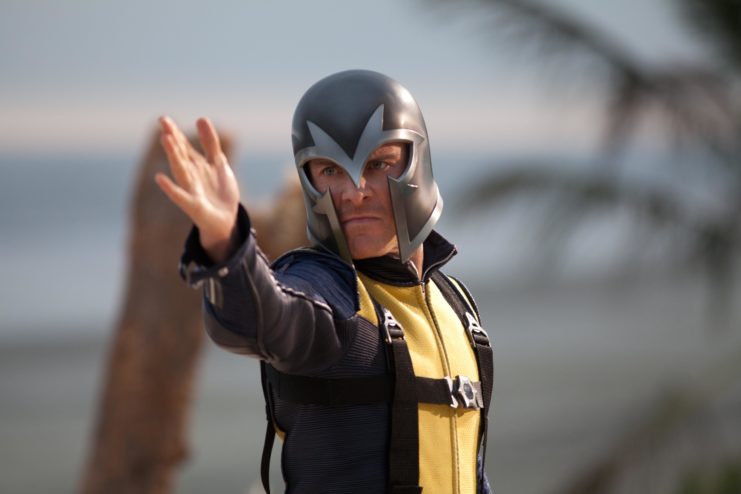 Burton "Pat" Christenson was the television debut role for a youthful Michael Fassbender. Band of Brothers had 10 episodes, and he appeared in seven of them. He went on to develop a career as a bold actor, taking on other real-life roles, including Bobby Sands in Hunger (2008) and Steve Jobs in the 2015 movie of the same name.
Fassbender joined James McAvoy as Prof Xavier's friend/nemesis Magneto in the X-Men franchise. The character also bore the scars of war, pursuing a vendetta against his German captor. Fassbender also entered the Alien franchise as android David in the prequels Prometheus (2012) and Covenant (2017).
Stephen Graham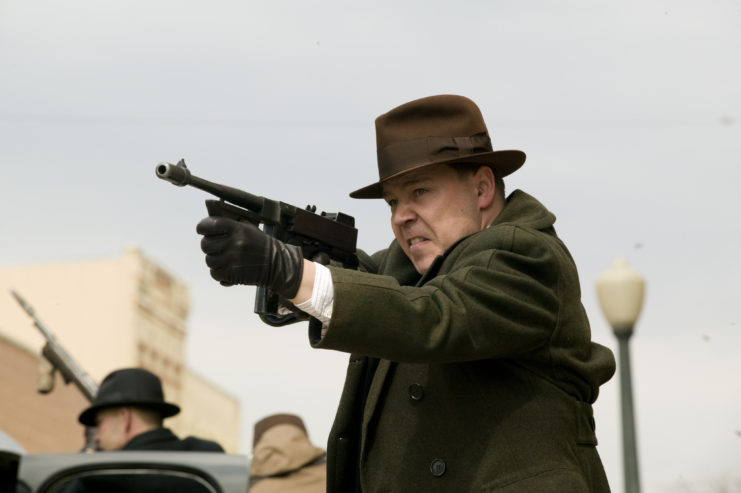 Before facing off against Robert De Niro and Al Pacino in The Irishman (2019), actor Stephen Graham appeared as Sgt. Myron "Mike" Ranney in the first two episodes of Band of Brothers.
Graham is a powerful presence who's given his talent to larger-than-life gangster roles, such as Al Capone in Boardwalk Empire (2010-14) and Baby Face Nelson in the 2009 Johnny Depp movie, Public Enemies. He also accompanied Depp on some exciting voyages for two Pirates of the Caribbean films: 2011's On Stranger Tides and 2017's Dead Men Tell No Tales.
Tom Hardy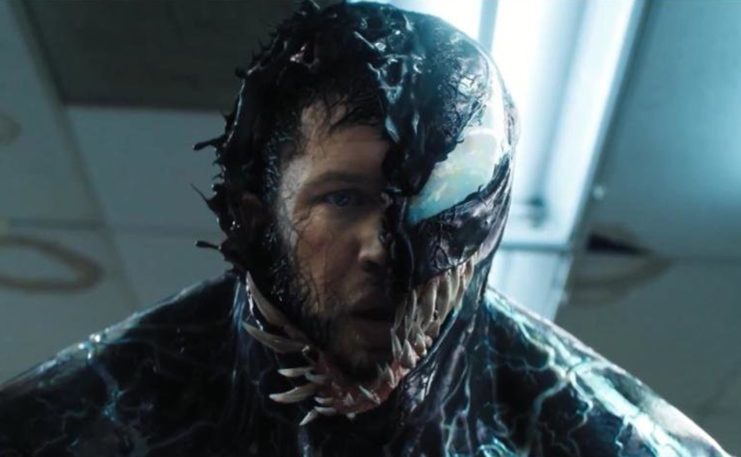 One of the United Kingdom's most intense and beloved actors is Tom Hardy. His big break, television-wise, was in the episode "Why We Fight." He portrayed Pvt. John Janovec, who made a memorable entrance, minus his uniform!
Hardy has gone on to work with visionary directors like Christopher Nolan, with whom he's made three movies. The most recent of these was 2017's World War II epic, Dunkirk, which saw him take to the skies.
As with many of his Band of Brothers cast mates, Hardy has been involved with comic book franchises. He portrayed Batman villain Bane in 2012's The Dark Knight Rises, and, in 2018, Marvel hired him as the tortured title character in Venom.
Tom Hanks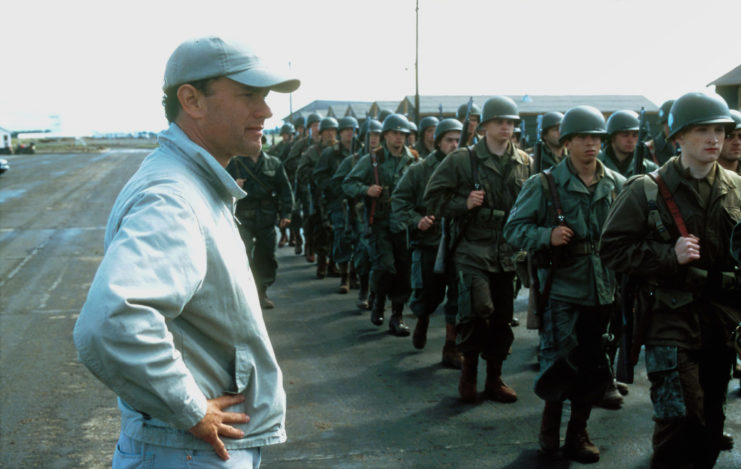 We know who Tom Hanks was before Band of Brothers, and while the actor's work behind-the-scenes is known, he also made a few cameos. He appeared a couple of times, as both a British and French officer. Hanks also directed the episode "Crossroads." and co-wrote the opening instalment, "Currahee."
More from us: Workers At the Polish Post Office in Danzig Held Off a German Siege for 15 Hours
Hanks' body of work with Steven Spielberg has become the stuff of legend. After Band of Brothers, he starred in Catch Me If You Can (2002), The Terminal (2004), Bridge of Spies (2015) and The Post (2017). Separate from Spielberg, the actor also starred in Greyhound (2020), a WWII-era story adapted from C.S. Forester's The Good Shepherd.