Robin Olds was an iconic man known for his exceptional flying skills and equally exceptional mustache, which, as he said, was the "middle finger I couldn't raise in PR photographs." The son of an influential pilot, he was destined for greatness. He started out in World War II-era propeller aircraft and eventually found himself in the seat of a McDonnell Douglas F-4 Phantom II in Vietnam.
Robin Olds' impressive lineage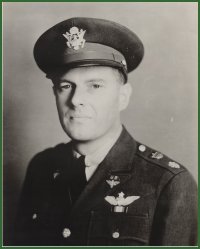 Robin Olds was born in Honolulu, Hawaii on July 14 1922 to Maj. Gen. Robert Olds. The family contained a number of influential people. Olds' great-grandfather was a soldier who witnessed the hanging of the conspirators in Abraham Lincoln's assassination, while another relative was a colonel in the American Revolution. They were also related to the founder of Oldsmobile, Ransom E. Olds.
Robert Olds served as a flight instructor during World War I, and after worked closely with Brig. Gen. William "Billy" Mitchell. Robert was a strong proponent of strategic bombing and was a member of the "Bomber Mafia."
US Military Academy West Point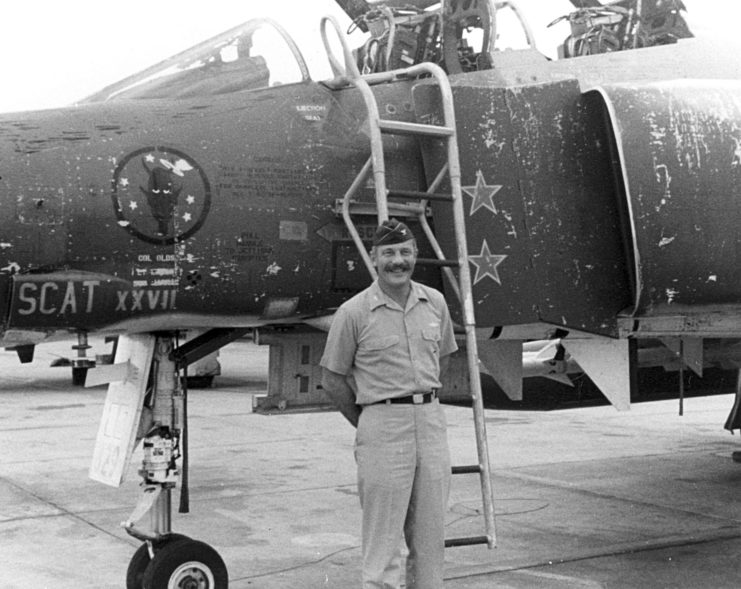 With this lineage and so much time spent around airmen, it's no surprise Robin Olds eventually joined the US military. He first flew at the age of eight. At Hampton High School, he was the class president for three years in a row and was known as a highly-talented and aggressive football player.
Olds enrolled at the US Military Academy West Point in 1940, but underwent flight training after the Japanese launched their surprise attack on Pearl Harbor.
When he returned to West Point, he became an All-American linebacker. While he excelled at the academy, Olds became slightly disillusioned with its strict rules, as he believed they were used to enforce behavior, rather than honor. After this, he was demoted from cadet captain to private for drinking alcohol.
Robin Olds in action during the Second World War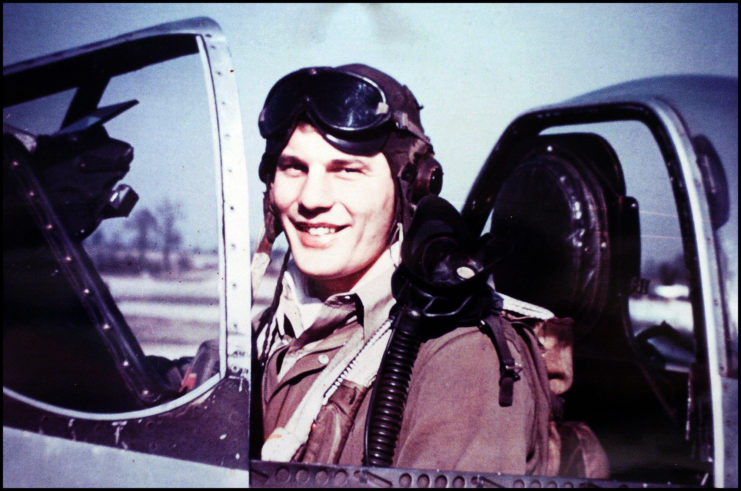 Robin Olds received his wings in May 1943 and was assigned to a Lockheed P-38 Lightning. Soon after, he and his fellow airmen would be preparing for D-Day. His first taste of combat came in May 1944, and his first kills occurred that August when he shot down two German Focke-Wulf Fw 190s.
Olds took to learning and understanding the maintenance side of his aircraft and frequently assisted ground crews with servicing. In addition, he demanded that his aircraft be waxed, to help the P-38 cut through the air.
Just over a week after his first aerial success, Olds shot down another two Messerschmitt Bf 109s, one of which he took out while both of his engines had been starved of fuel. On the way home from this mission, he encountered and shot down another Bf 109, marking his fifth kill. This made him an ace – the first in his fighter group – after just three months of combat.
From Lightning to Mustang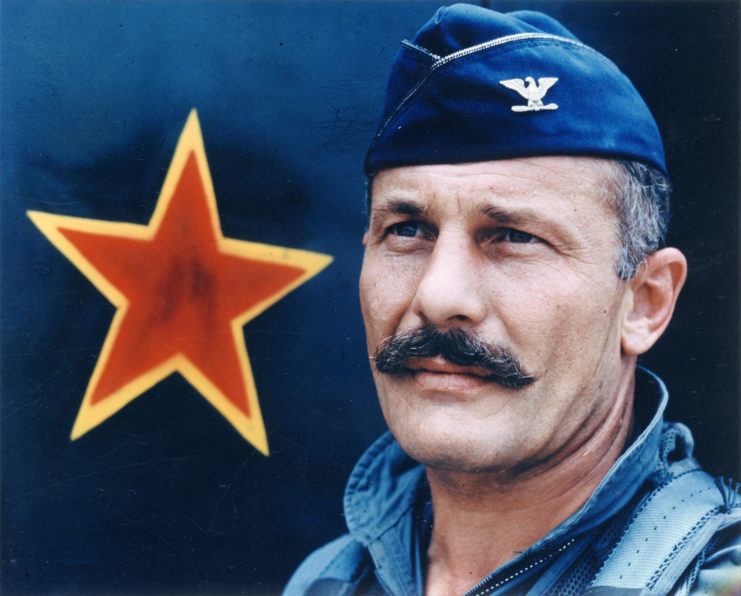 In mid-September, Robin Olds' fighter group transitioned to the North American P-51 Mustang, with the ace naming his Scat VI. He shot down another Fw 190, after which he finished his first tour of duty and took two months' leave.
Olds returned to combat in January 1945 and was promoted to major on February 9. That same day, he shot down his seventh aircraft, yet another Bf 109. Between then and the end of the Second World War, he scored a number of kills and even had a brief encounter with Messerschmitt Me 262s. By the time the war came to an end, Olds had shot down 13 aircraft and destroyed 11.5 more on the ground. He was also the only pilot to have become an ace while flying both the P-51 and P-38.
His skill was such that he was placed in command of his own squadron in March 1945 at just 22 years of age.
Robin Olds' service in Vietnam
As Robin Olds continued to climb the ranks, he missed out on the fighting in Korea, but faced additional combat during Vietnam. Throughout this period, he was known to clash with his superiors, as he had a bold attitude and a tendency to ignore the rules.
Old became involved in the combat over Vietnam in 1966, operating from Thailand. Enormous leaps had been made in aircraft technology since the Second World War, with piston-engine fighters being a thing of the past. He was now in the seat of an F-4C Phantom II, an entirely different beast from the P-51s and P-38s of decades prior. This was no problem for him, though, as he quickly shot down a Mikoyan-Gurevich MiG-21.
It was in Vietnam where Olds, the rule breaker, started growing his legendary mustache. This went against regulations and enraged his superiors, but garnered respect from his men.
After shooting down four MiGs, Olds flew his last combat mission in September 1967. In total, he scored 17 air-kills, flew 259 missions and logged thousands of flying hours. He remained in the US Air Force and wound up trying to improve the abilities of the country's airmen with an academy and as an inspector.
More from us: Pardo's Push Saved the Lives of Two Men, But Wasn't Recognized for Decades
Olds became a brigadier general and offered to reduce his rank, so he could return to combat. When this was denied, he retired. He and his fabulously rebellious mustache came to symbolize the core of American pilots, and he's now one of the most famous individuals to have ever passed through the Air Force's ranks.