For those fighting overseas during the Vietnam War, there was nothing like the comforts of home. From Adrian Cronauer's radio show on the American Forces Network (AFN) to the beer Chickie Donohue delivered to his friends, these simple things kept them going. What many don't often think of, however, is Playboy magazine's impact on the men serving in Vietnam – and perhaps they should. Hugh Hefner's Bunnies weren't just good for morale, they also played many roles in the conflict.
Playboy was the most-read magazine of the Vietnam War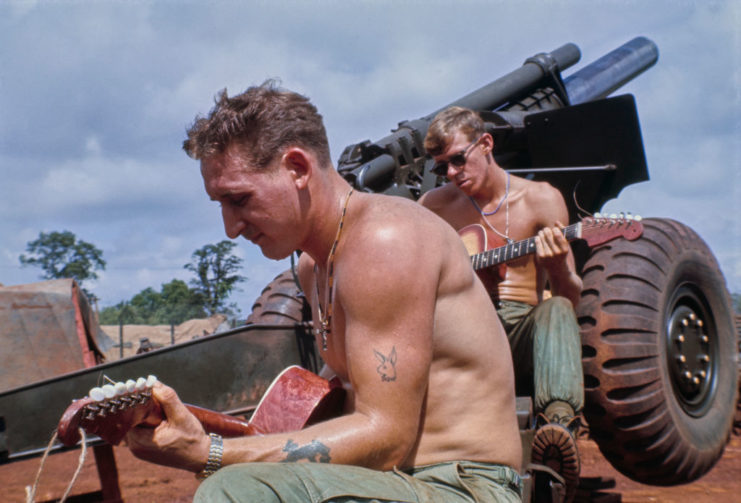 Writing for The Washington Post, Ward Just claimed in 1967, "If World War II was a war of Stars and Stripes and Betty Grable, the war in Vietnam is Playboy magazine's war." Needless to say, there was truth to that, as well as a reason why Playboy was the most-read magazine of the conflict.
It's easy to think of the publication and assume the draw was the Playmates featured in the legendary centerfolds, but they were only part of it. This certainly boosted morale, taking the readers' minds off of the atrocities happening around them. What many of the soldiers remember, however, was the material beyond that.
Part of this focused on ads and technology that were discussed within the magazine's pages. This was particularly appealing to the 19-year-old soldier who was earning money for the first time and wanted to know how to spend it. Playboy also contained hard-hitting articles that focused on social issues from the time, such as homosexuality, race and women's rights. Many were written by well-respected journalists and/or contained interviews with big names.
Those serving in Vietnam wrote to Playboy for advice
What made up the remainder of any given Playboy issue were editorials, like the Playboy Forum advice column and other opinion-based letters and articles. Many focused on the Vietnam War, talking about the escalation of the conflict and the politics behind it. They were also areas where soldiers could reach out to for advice, much of which centered around their service and/or struggle to readjust to life back at home.
R.K. Redini had his letter to Playboy published when he returned to Chicago from his tour of duty in 1973. He wrote, "One of the things that made my Vietnam tour endurable was seeing Playboy every month. It sure helped all of us forget our problems – for a little while, anyway. I thank you not only for myself but also for the thousands of other guys who find a lot of pleasure in your magazine."
'Hazardous goodwill mission'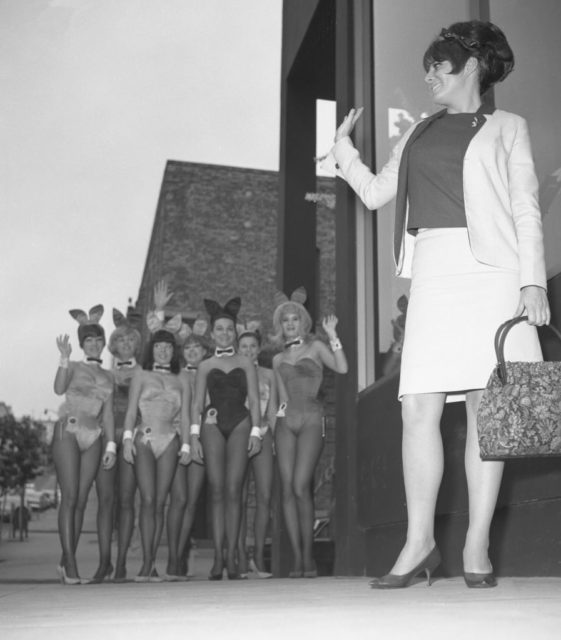 Undoubtedly the most publicized role Playboy had during the war was when Playmate of the Year (1965) Jo Collins traveled on a "hazardous goodwill mission" to Vietnam in 1966. The magazine launched a promotion that year, which promised that the famed Playmate would visit whoever purchased its first lifetime subscription.
This became tricky when Lt. Jack Price, serving with the 503rd Infantry Regiment, 173rd Airborne Division, won. Undeterred, Collins traveled to Saigon, only to discover he was recovering from an injury in Biên Hòa. She subsequently boarded a Bell UH-1 Iroquois "Huey" and was able to successfully deliver the magazine.
The remainder of Price's company was still in the field. Not wanting to disappoint them, she awaited their arrival at their landing zone. The men were thrilled, and one particularly brazen soldier, Pvt. Larry Paladino, even managed to get a kiss from the Playmate.
Operation Babylift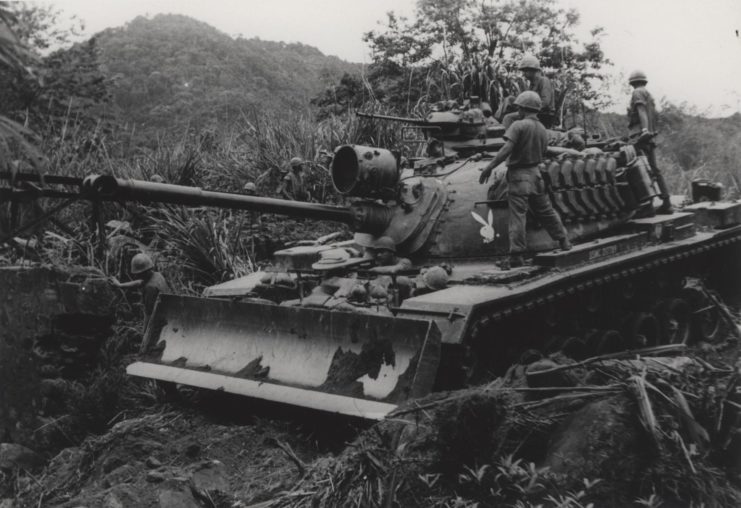 It seems surprising, but Playboy Bunnies were even involved in a real wartime mission: Operation Babylift. By April 1975, the collapse of Saigon was imminent. US President Gerald Ford decided America would evacuate Vietnamese orphans from the city and bring them to the US, where they would be adopted. Throughout the course of the operation, over 2,500 children were flown out of the country.
When they arrived in San Fransisco, the orphans were taken to their new homes. Forty-one actually traveled to New York City on Hugh Hefner's own private jet, Big Bunny, after his friends, Yul and Jacqueline Brynner, asked for his help. During the flight, the children were looked after by a group of Bunnies.
Ford's plan has come under heavy scrutiny in the years since Operation Babylift occurred, predominantly because it was later revealed that many of the children weren't really orphans.
Continued support for American service members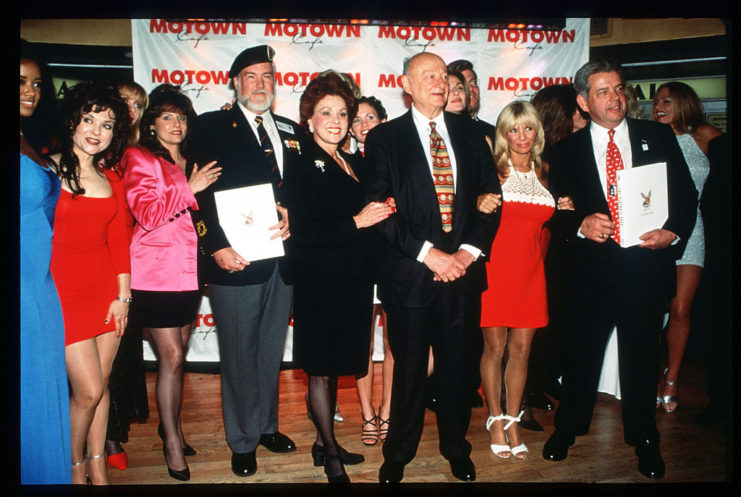 If the Vietnam War showed us anything, it's that Playboy was staunchly pro-soldier, but not necessarily pro-war. This meant that company support for service members didn't stop just because it came to an end. Well after it wound down, Hugh Hefner put funding into documentaries about the conflict, as well as studies on post-traumatic stress disorder (PTSD) and the effects of Agent Orange.
These weren't isolated incidents, either. During the Gulf War, the magazine instituted Operation Playmate, allowing those serving overseas to write a letter to one of the Bunnies and receive a signed letter and photograph back, in an extremely successful effort to maintain troop morale. The same plan was revived during the Iraq War and War In Afghanistan, with over 70 Playmates getting involved.
More from us: Pardo's Push Saved the Lives of Two Men, But Wasn't Recognized for Decades
Speaking about Iraq, company spokesman Bill Farley said, "I don't know [Hefner's] views on this conflict, but when it comes to the troops, he feels that we should support them 100 percent."