Of all the films made about the Vietnam War, none are quite like 1987's Good Morning, Vietnam. It follows Adrian Cronauer, a radio disc jockey (DJ) with the American Forces Network (AFN), and his time overseas running a morning radio show out of Saigon.
Apart from the incredible acting of Robin Williams and the unique story it tells, what makes the movie stand out is that it's based on the real experiences of Sgt. Cronauer. His life, however, encompassed much more than what was shown on the big screen.
Adrian Cronauer before Vietnam
Adrian Cronauer was born in Pittsburgh, Pennsylvania on September 8, 1938. It didn't take long for him to become interested in radio broadcasting and being in the public eye, as by the age of 12 he was a semi-regular guest at a local children's open mic hour. While attending the University of Pittsburgh, he became one of the founders of the school's student radio show.
By 1962, Cronauer was studying broadcasting at the American University in Washington. While there, he was pressed by the draft board to volunteer for service in Vietnam. Despite being pressured to enlist, he ultimately made the decision to do so himself, as it gave him more freedom to choose what he did in the US military.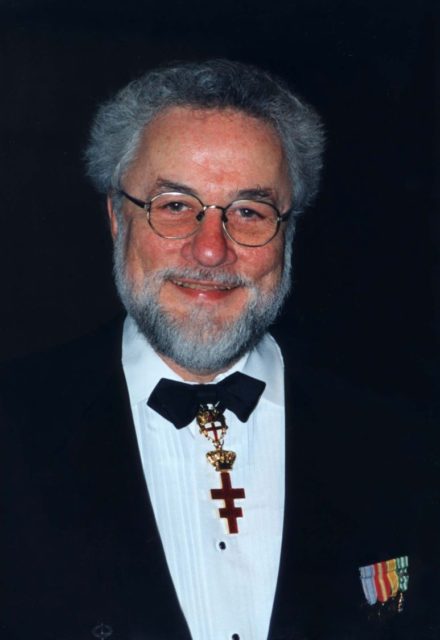 Cronauer enlisted in the US Air Force, where he, unsurprisingly, chose to specialize in broadcasting and media operations. He completed his training in Texas, becoming a radio and television broadcasting specialist and, eventually, a sergeant. He helped create training videos for the Air Force, before serving a year and a half at Iraklion Air Station in Greece.
Service during the Vietnam War
After some time, Adrian Cronauer was given the choice of either returning to the United States to make more training videos or work on a radio show from either South Korea or South Vietnam. Needless to say, his decision made history. Shortly after arriving in Saigon, Cronauer took over as host of the Armed Forces Network's morning show, Dawn Buster. The show aired daily, starting at 6:00 AM, and was broadcasted to American troops across the region.
Cronauer soon became known for his opening line, "Goooooood morning, Vietnam," which was both loved and hated by troops. At the time, the AFN was typically boring and full of protocol, so the show was a breath of fresh air. Not only did he play the type of music servicemen would listen to Stateside, he also put on entertaining broadcasts.
Cronauer designed the show this way because he wanted to help the men with their homesickness and the culture shock they experienced upon arriving in "a totally alien environment." He accomplished this, later sharing in an interview, "The crowning achievement for me was when I heard from some guys that when they tuned into Dawn Buster for the first time, they assumed they had picked up some radio station from the States."
Adrian Cronauer returns Stateside
When off duty, Adrian Cronauer took the time to teach English to locals. After serving his year-long tour, he returned to the US with an honorable discharge. For his service, he received the National Defense Service Medal, the Air Force Longevity Service Award and the Bronze Service Star, among many other decorations.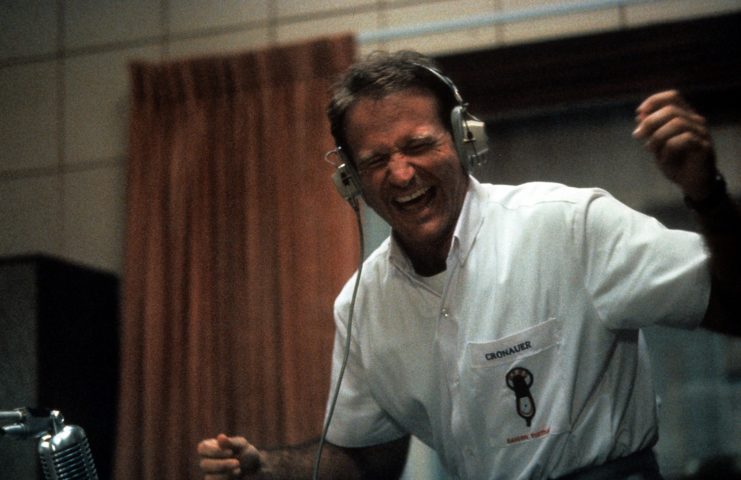 After returning home from Vietnam, Cronauer met his wife, Jeane Steppe, while doing community theater. They married, and he went on to complete a Masters degree in communications while continuing to work in radio. While doing this, he came up with the idea to pitch a comedy based on his experiences in Vietnam. He envisioned it presented in the style of M*A*S*H (1972-83) and WKRP in Cincinnati (1978-82).
Good Morning, Vietnam hits the big screen
Initially, Adrian Cronauer pitched his idea as a television series, but no one was interested. When he changed the pitch to a made-for-TV movie, he saw more success. It was sent to Robin Williams, who liked the concept so much that he wanted to star in the feature, which would air in theaters, not on the small screen.
The official screenplay was written by Mitch Markowitz, who'd worked on M*A*S*H, and the film was directed by Barry Levinson. Good Morning, Vietnam wound up being loosely based on Cronauer's experiences in Vietnam. By "loosely," we mean that much of what's shown in the film was included for dramatic effect.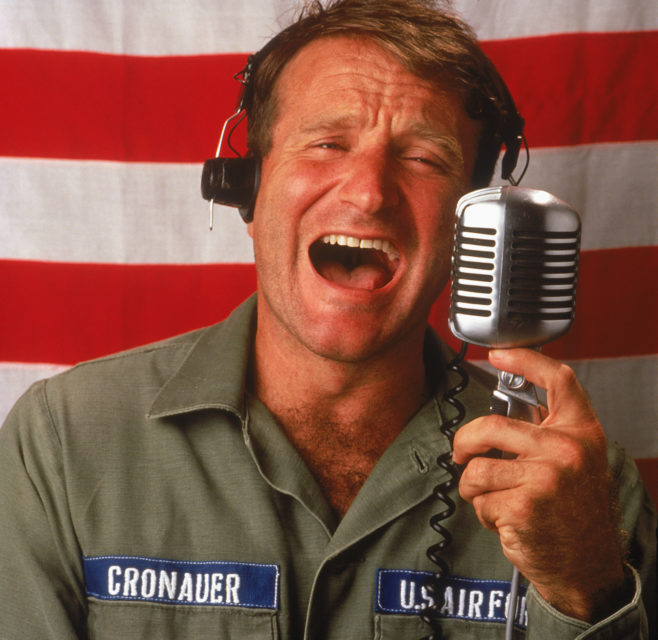 While Good Morning, Vietnam depicts many true events, such as Cronauer's job, his teaching English to locals and witnessing a bombing in Saigon, much of what's presented is fictional. For example, most of the scenes where Williams is doing a radio broadcast were completely improvised. The DJ also never went against his officers, and, as far as he knew, he didn't have any friends in the Viet Cong.
The film was a big hit at the box office, bringing in an estimated $123.9 million and becoming the fourth-highest grossing film of 1987. It received generally positive reviews. Robin Williams was nominated for a number of awards for his portrayal of Cronauer, the most notable being for Best Actor at the 60th Academy Awards.
Adrian Cronauer's life as a lawyer
Adrian Cronauer decided to use the money he made from Good Morning, Vietnam to make a career change and attend law school. He couldn't stray too far from his old life, however, and eventually founded the Cronauer Law Center, where he practiced information and communications law. He continued to work as a lecturer and public speaker throughout his career.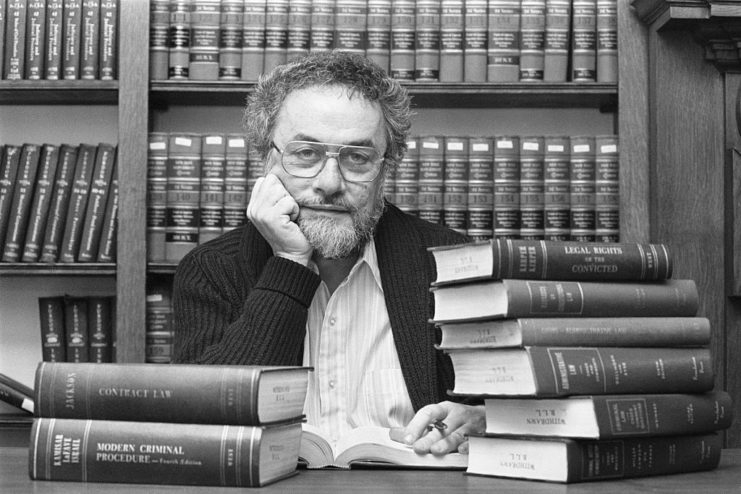 Shockingly, in October 2014, complaints were filed against Cronauer and his law office, alleging the former DJ was involved in mortgage scams. According to the National Community Reinvestment Coalition (NCRC), he'd engaged in the scams while making it appear as though he was offering assistance to people experiencing foreclosure on their properties. He didn't contest the allegations and was disbarred, meaning he could no longer practice law.
Those who filed the complaint made a point to say that "the rules apply to celebrities as well."
Adrian Cronauer's death and legacy
On July 18, 2018, Adrian Cronauer died at the age of 79, just two years after his wife passed away. At the time, he was living in a nursing home in Troutville, Virginia. Despite his disbarment scandal, he's fondly remembered for his experiences in Vietnam, as well as the popularity of Good Morning, Vietnam.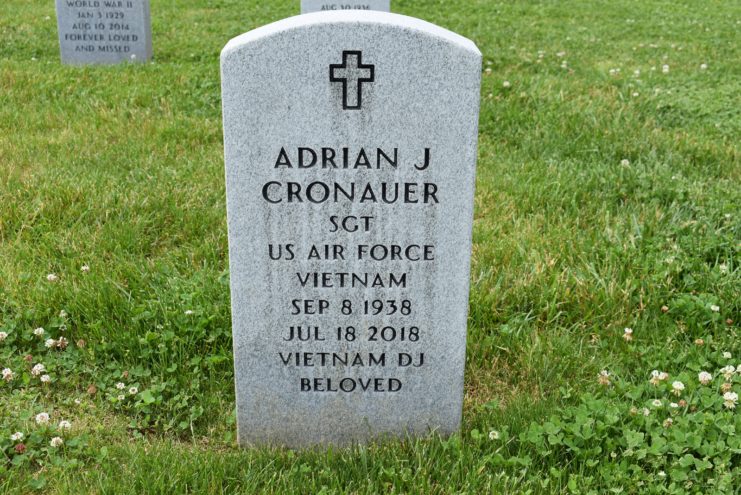 Prior to his death, Cronauer served as both a staunch supporter of veterans and a critic of what he saw overseas, once recalling that the conflict was purposefully fought as a "no-win war."
More from us: Wes Studi Served in Vietnam Before Becoming an Actor and Veterans Advocate
Perhaps the part of Cronauer's legacy that meant the most to him was how he was able to help US troops while they were overseas. He once said:
"I will be at a veterans' reunion or something, and a man will walk up to me and shake my hand and very quietly say, 'Thank you for helping me get through 'Nam.' And that's pretty rewarding."