Wes Studi is best known for his roles in such award winning films as Dances with Wolves (1990), The Last of the Mohicans (1992), Geronimo: An American Legend (1993) and The New World (2005). Throughout his career, he has appeared in over 30 films and is highly regarded for his portrayal of "strong Native American characters with poignancy and authenticity."
What is less known about Studi is that he served with the Oklahoma National Guard and was deployed overseas during the Vietnam War. These experiences had a large impact on both his life and career as an actor.
Wes Studi's early life
Wes Studi was born in Nofire Hollow, Oklahoma to a Cherokee family. As a child, he only spoke Cherokee at home, but that changed when he attended elementary school. He went on to study at the Chilocco Indian Agricultural School, graduating in 1964. Each student was required to have a vocational major, so Studi selected dry cleaning.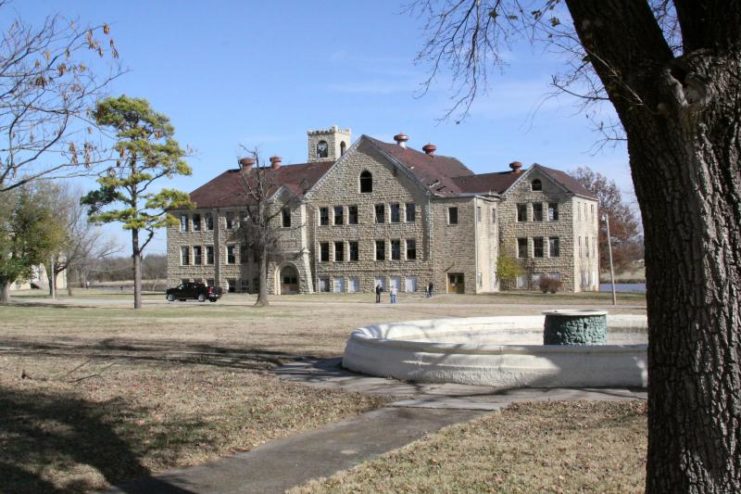 When he was 17, Studi enlisted in the Oklahoma National Guard, signing up for a six-year term, as was the obligation at the time. In an interview with Military.com, he shared that the reason he was interested in serving was because he "got to march around our school grounds and had a paycheck as well."
Wes Studi is deployed to Vietnam
While with the Oklahoma National Guard, Wes Studi received both basic combat and advanced individual training at Fort Polk, Louisiana. While there, he decided he wanted to serve in the Vietnam War, having heard stories from those who had recently returned. He only had one year left with the National Guard, so he volunteered for active duty.
Studi was sent overseas with A Company, 3rd Battalion, 39th Infantry Regiment, 9th Infantry Division, with whom he served for 12 months. He later recalled that he'd arrived in Vietnam shortly before the start of the "Mini-Tet" Offensive, when the Viet Cong and Northern Vietnamese Army (NVA) attacked Saigon in the wake of the Tet Offensive.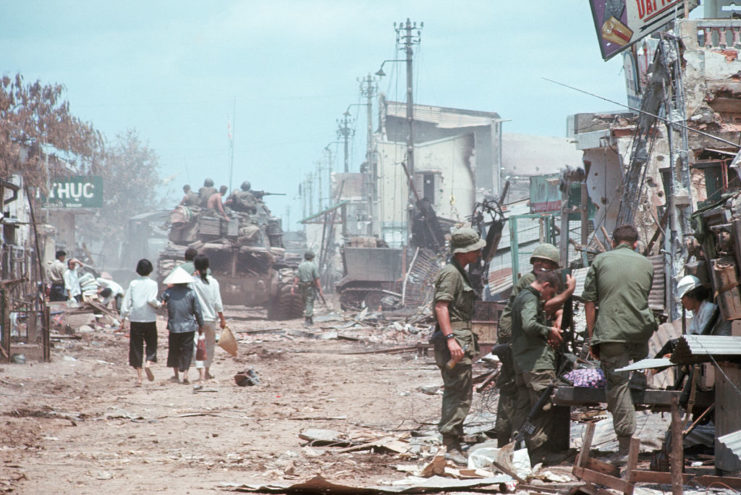 He told Military.com, "I actually didn't partake [in] all of the fighting that was going on there in Saigon. I think they decided to leave most of us who were new in country there at the French Fort, even though the company was very active in the defense of Saigon at the time."
The fort was located near the Mekong Delta, where most of the 9th Infantry Division's missions were completed. It was deep within Viet Cong-controlled territory, so they spent a lot of their service protecting the area from the enemy fighters.
Returning stateside
Like many Vietnam veterans, West Studi had a difficult time adjusting to civilian life once he returned home to the United States. While overseas, he'd gained a certain sense of constant awareness, which was very hard to let go of. He also had to deal with the negative attitude the American public had toward Vietnam veterans, later recalling, "When I came back, I had to deal with being called a baby killer, with how soldiers were treated when they returned from there."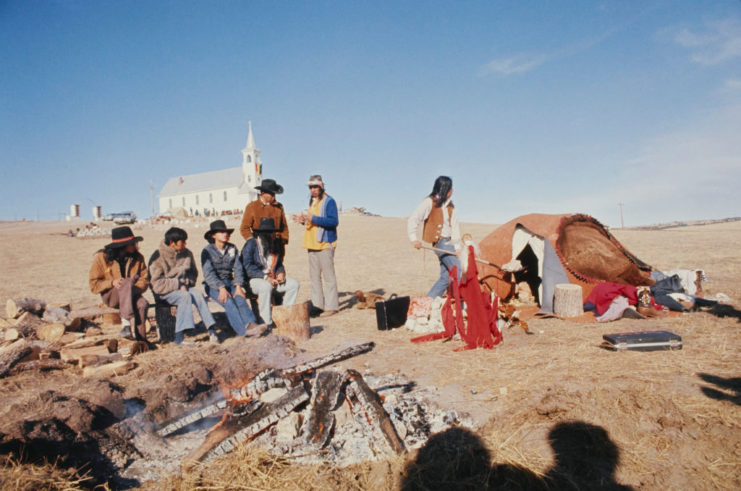 It was during this time that Studi first became heavily involved in two of his passions: activism and acting. As a result of his experience returning to the US, he became involved with Vietnam Veterans Against the War, a non-profit launched in 1967 as a way for veterans to oppose the country's involvement in Vietnam. It was considered one of the most influential anti-war groups during the conflict.
In 1973, Studi participated in the Wounded Knee Occupation, in remembrance of the Massacre at Wounded Knee. He also started acting while attending Tulsa Community College.
Wes Studi's decades-spanning acting career
At the beginning of his acting career, West Studi was cast in roles that didn't have character names. He eventually went on to work in many famous films, which showed a change in how Hollywood portrayed Native Americans on screen. They became complex characters that were more than "two-dimensional adversaries."
His decades-spanning career has seen him take roles in both big screen and television productions. For his impressive abilities as an actor, he received an Academy Honorary Award in 2019.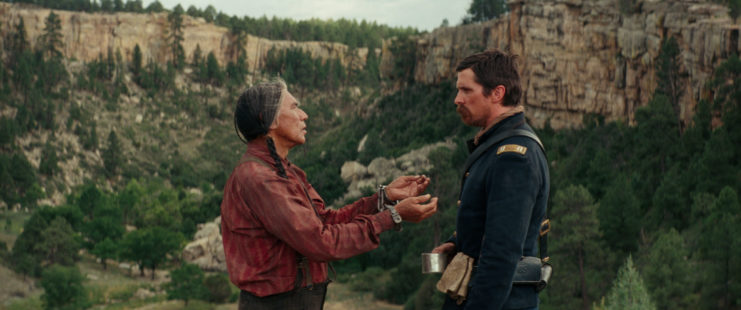 His experience in Vietnam wasn't something he kept separate from acting. In fact, he would draw upon his service for his roles. In an interview with GQ, Studi explained how the dynamic between Chief Yellow Hawk and Captain Joseph J. Blocker in 2017's Hostile was similar to how he viewed the Viet Cong.
He said, "I have a great respect for the Viet Cong, not only because of their prowess and their ability to fight… But I have a great respect for them, not only because they're great warriors. They're probably more like me than the people I was fighting for, you know? I think that was sort of what fed the kind of feelings that existed between Yellow Hawk and Bale's character."
Veteran activism
Outside of his impressive acting career and service overseas, Wes Studi is heavily involved in veteran activism. He talked about his work in a feature for U.S. Veterans Magazine, where he disclosed that he visits Vietnam Veterans of America conventions, as well as different military bases. "It was drummed into us to take care of yourself and take care of your buddies," he said.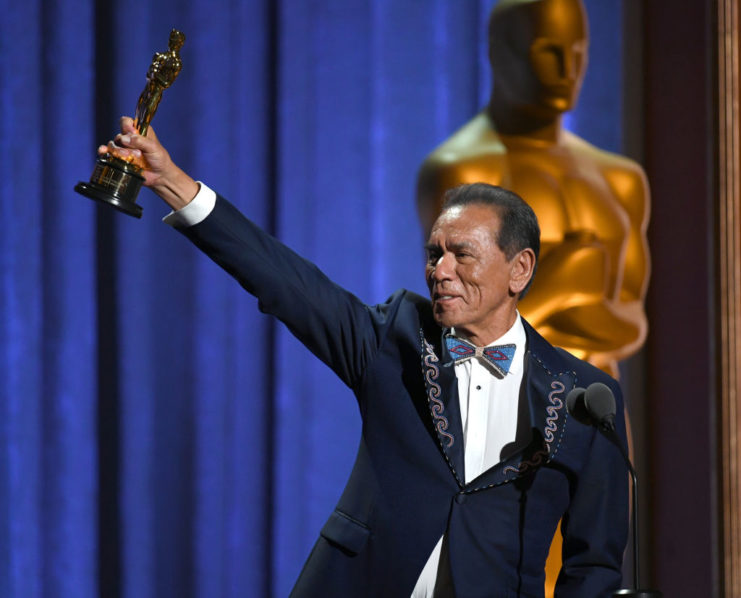 More from us: Before Becoming An Actor, Adam Driver Served in the US Marine Corps
This is something that he wants veterans – and the public – to continue doing. "War may be hell – but peace can be a killer, too," he shared. "It is absolutely incumbent on the nation to take care of our veterans. Interventions – be it counseling or acting or farming or anything else – need to get out ahead of the pain and tragedies."