Circulating around the internet is a meme featuring a man wearing glasses and his military uniform. He's adorned with a number of different ribbons and decorations, showing he accomplished a lot during his service career. This man is Sgt. Maj. Mike Vining, who served with the 1st Special Forces Operational Detachment-Delta (1st SFOD-D), better known as Delta Force. Not only did he have a career spanning 31 years, but he also participated in many famous missions.
This is the story of the man behind the meme.
Mike Vining's military service in Vietnam
Mike Vining was born in Greenville, Michigan on August 12, 1950. He was still in high school when the United States launched the Tet Offensive in Vietnam. He knew then that he wanted to be involved in the fighting overseas. When he was old enough, he enlisted in the US Army, and before shipping overseas, completed the Explosive Ordnance Disposal (EOD) Course.
Vining also completed a Nuclear Weapons Disposal Course, which, along with his training in EOD, would be of use even after his service in the Vietnam War.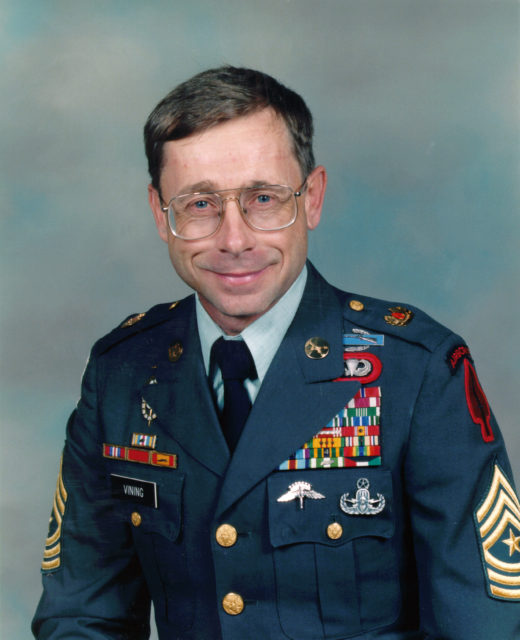 Vining was sent to Vietnam to serve a 12-month tour with the 99th Ordnance Detachment in Phước Vĩnh. While there, he was one of the men who helped demolish the largest cache of enemy ammunitions and explosives. The stockpile was found in Cambodia and given the nickname, "Rock Island East." It was a truly massive find, weighing roughly 79 tons. To destroy it, Vining and other EOD experts used 300 cases of C-4 explosives and 12 cases of detonation cord.
Mike Vining and Delta Force
Mike Vining was honorably discharged from the Army in 1971. Two years later, he decided to reenlist and he was, again, assigned to EOD work, this time with the 543rd Ordnance Detachment out of Fort Leonard Wood, Missouri. In 1978, he joined Delta Force, who he completed many of his most famous missions with. The 1st SFOD-D was newly formed when Vining joined, and he served as its first EOD specialist.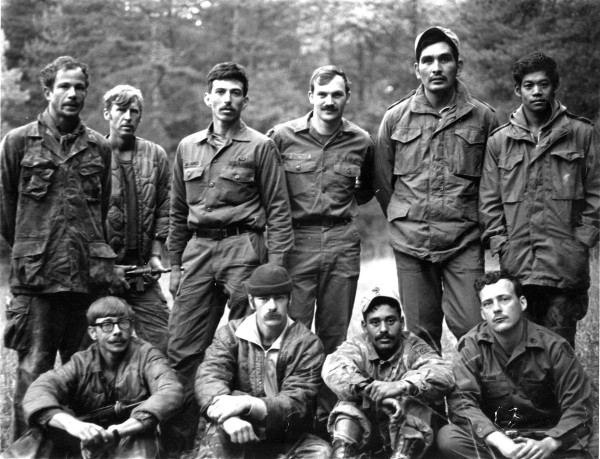 Vining served with Delta Force until 1992, apart from one year when he was reassigned to the 176th Ordnance Detachment at Fort Richardson, Alaska. When he returned to the 1st SFOD-D, he acted as the chief EOD technician, research and development sergeant major, and breaching sergeant major.
As a special operations force, much of what Delta Force did while Vining was assigned to the detachment is classified. There are, however, some larger operations that have been disclosed to the public. Two of the best known were operations Eagle Claw and Urgent Fury. However, he also served during operations Pocket Planner and Desert Storm.
Operation Eagle Claw
1980's Operation Eagle Claw was one of the first missions that Delta Force participated it. Unfortunately, it's remembered as a disastrous failure. A group of Iranian revolters held 52 Americans hostage for a staggering 444 days. Six months into the hostage situation, US President Jimmy Carter agreed to a covert mission to rescue the American citizens from Iran.
It took over five months to concoct the plan of attack. It involved the use of Delta Force, who were to be carried to a salt flat codenamed "Desert One," where helicopters would pick them up and take them to a mountainous area known as "Desert Two." Once there, they would travel into Tehran to free the captives.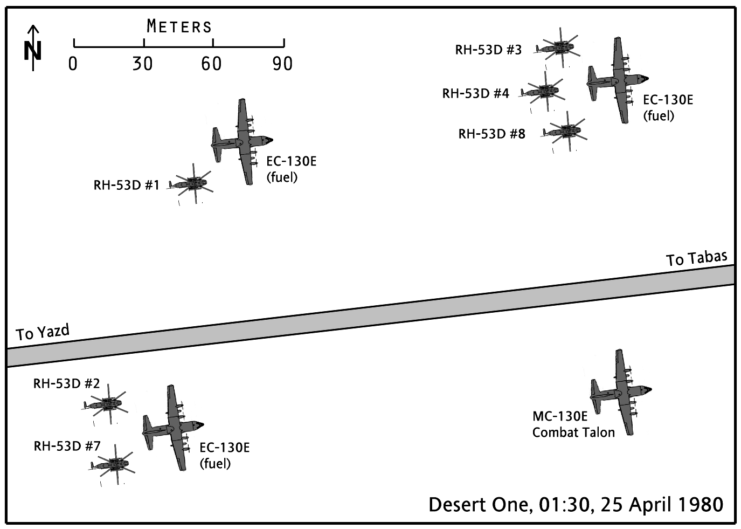 Between broken helicopters, an unexpected sandstorm and aircraft crashes, the hostages were not rescued. Vining was onboard one of the Lockheed EC-130E aircraft, nicknamed Bladder Bird #4, when a Sikorsky RH-53D Sea Stallion crashed into it. He was lucky to survive, later admitting that he barely made it out alive.
Operation Urgent Fury: American invasion of Grenada
The American invasion of Grenada occurred in October 1983, toward the end of the Cold War. While participating in the mission, Delta Force saw action during the Richmond Hill Prison assault – their attempt to take back political prisoners who'd been detained since 1979. Vining and his men were tasked with securing the guard barracks outside of the prison using the fast-rope insertion method from their helicopter.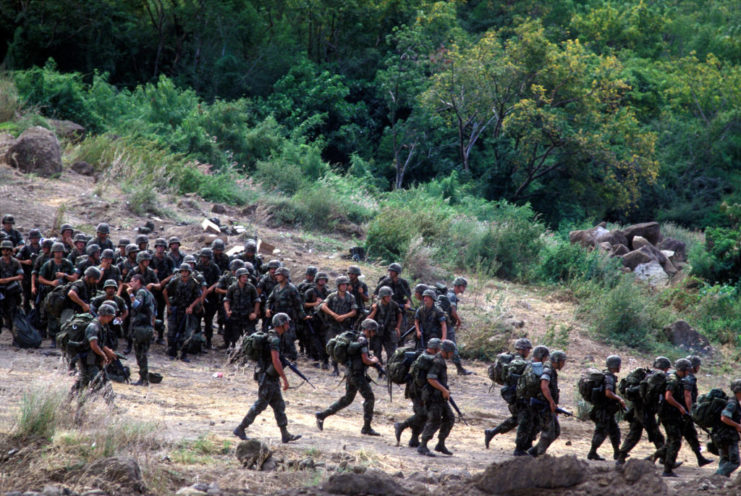 Once they'd reached the prison, they were attacked by anti-aircraft fire. Vining later recalled, "We're over the prison and they were shooting at us from down below. The bullet holes were going through the bottom of the helicopter and there was a toolbox there, so I sat on top of the toolbox to try to not get a bullet in my butt."
The fire didn't relent, so the team was forced to land their helicopters. Despite many of them having suffered injuries, they attempted to put together a force to take the prison from the ground. However, they soon realized the prisoners they were looking for had already been released, therefore ending their mission.
Mike Vining's later military career and retirement
Toward the end of his career, Mike Vining served as the special plans sergeant major for the U.S. Special Operations Command and Joint Special Operations Command, the senior enlisted advisor for the Joint Special Operations Task Force during Operation Uphold Democracy, and as the explosives expert on the Downing Assessment Task Force. In 1999, he finally decided to retire.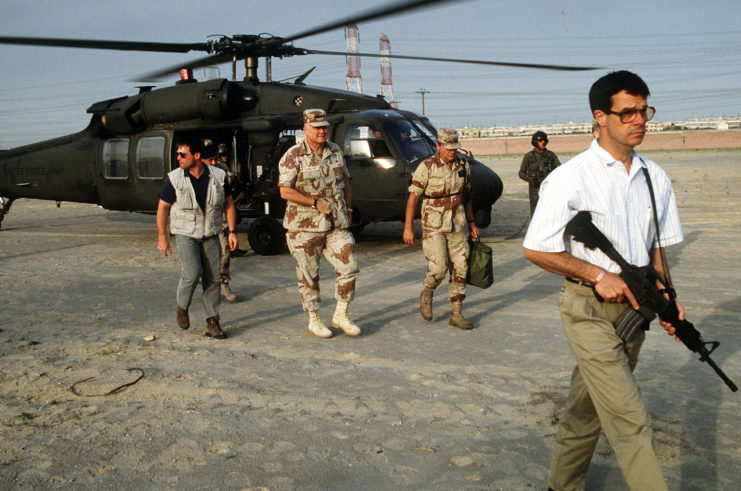 More from us: Richard Marcinko: The Controversial Navy SEAL Legend
After such a long career, it's no wonder Vining racked up an impressive number of commendations. These include, but are not limited to, the Legion of Merit, the Bronze Star, two Defense Meritorious Service Medals, the Army Meritorious Service Medal, the Joint Service Commendation Medal and the Army Commendation Medal. In 2018, he was also inducted into the U.S. Army Ordnance Corps Hall of Fame.