There are a number of wartime stories involving beer. For example, William Speakman of the Royal Highland Regiment is famous for holding back 6,000 Chinese troops with beer bottles during the Korean War. There's also the legendary tale of how the 101st Airborne's Vincent Speranza delivered a beer to an injured soldier during the Siege of Bastogne. Oh, and we can't forget Wojtek, the beer-drinking, cigarette-smoking bear who served with the Polish II Corps during the Second World War.
While those are all iconic, there's only one beer-laden tale that holds the distinction of being "the greatest beer run ever," and it occurred during the Vietnam War. This is the story of US Marine Corps veteran John "Chickie" Donohue and his quest to deliver beer to his friends serving overseas.
John Donohue served, but never saw combat
John "Chickie" Donohue was born in New York City in 1941. He grew up in the Upper Manhattan neighborhood of Inwood, which was home to a large population of Irish-Americans. He spent his youth running around with friends (and future fellow veterans) Tom Collins and Rick Duggan.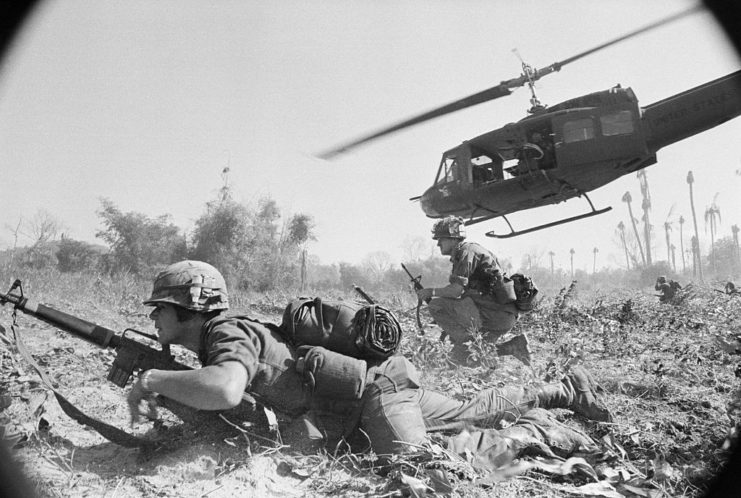 When he came of age, Donohue enlisted with the Marine Corps, where he learned how to handle weapons. Despite serving for four years, he never saw combat, and he followed up his service by becoming a merchant seaman. When the Vietnam War began, he used his ID card to confirm he was able to deliver ammunition, and wound up visiting southeast Asia twice onboard merchant vessels.
"Somebody ought to go over to 'Nam" and deliver beer
As the Vietnam War progressed, more and more Americans began to participate in anti-war protests. These demonstrations rubbed many veterans the wrong way, particularly those who had attended funerals for their fallen comrades. Donohue, in particular, had lost dozens friends and was growing tired of the criticism American soldiers faced from the general public.
This sentiment was shared by George Lynch, a bartender at the now-shuttered Doc Fiddler's at 275 Sherman Avenue, in Inwood. The barkeeper had served in the US military as a private first class, and was known for his patriotism, organizing Independence and Memorial Day parades.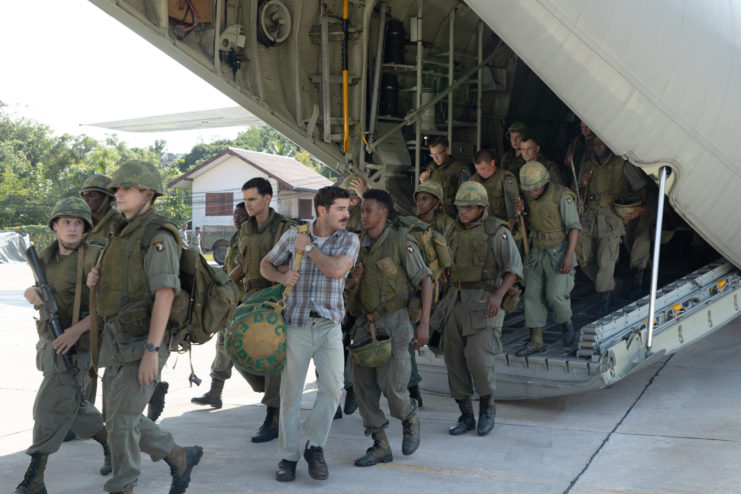 One evening in November 1967, news coverage aired of the anti-war demonstrations happening in New York City's Central Park. This struck a nerve with the bartender, who, along with other patrons, denounced the protestors as idealists. In response to the events playing out on the television, he exclaimed, "Somebody ought to go over to 'Nam, track down our boys from the neighborhood, and bring them each a beer!"
Without thinking about it, Donohue volunteered for the job. He might not have been able to serve alongside his friends, but he could ensure they knew everyone back home was thinking of them.
John Donohue arrives in Vietnam
To secure transportation, Donohue got a job as an oiler on the merchant ship Drake Victory, which was scheduled to deliver ammunition to Vietnam. Prior to boarding the vessel, he met up with the family members of those he intended to visit and collected messages they wished to relay to their loved ones.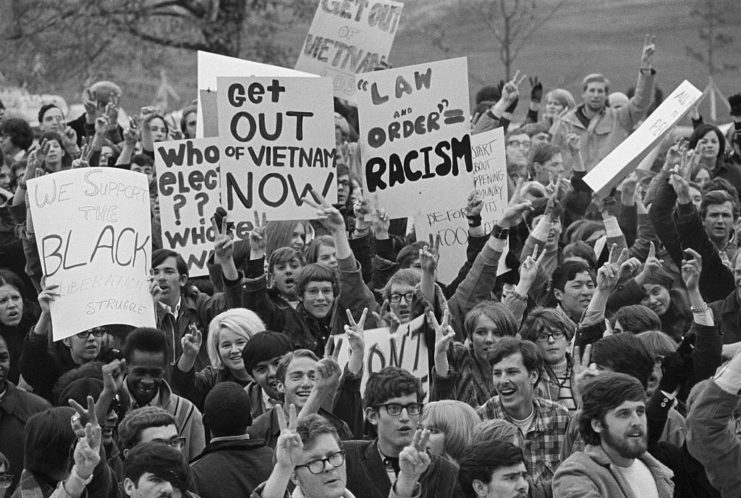 In what wound up being a two-month journey, Donohue boarded the Drake Victory with a duffel bag full of American beer and some clothing. The 8,000-mile trip was grueling, and by the time the ship docked at Qui Nhơn harbor, the Marine veteran had drank all the beer and needed to replenish his supplies.
Delivering beer to soldiers across Vietnam
Upon arriving in Vietnam, the majority of soldiers believed Donohue to be an intelligence agent, as he was dressed in a plaid shirt and corduroy pants. His first order of business was to locate Tom Collins, who was serving with the 127th Military Police Company.
Collins wasn't expecting to see his old friend and exclaimed in surprise, "Chickie Donohue, what the hell are you doing here?" The gesture was greatly appreciated, given the political and social climate back in the United States. "He came through at a time when society didn't want us and the protesters were on us," Collins later recalled. "But that's Chickie. He's one of the nicest but craziest guys you ever want to meet."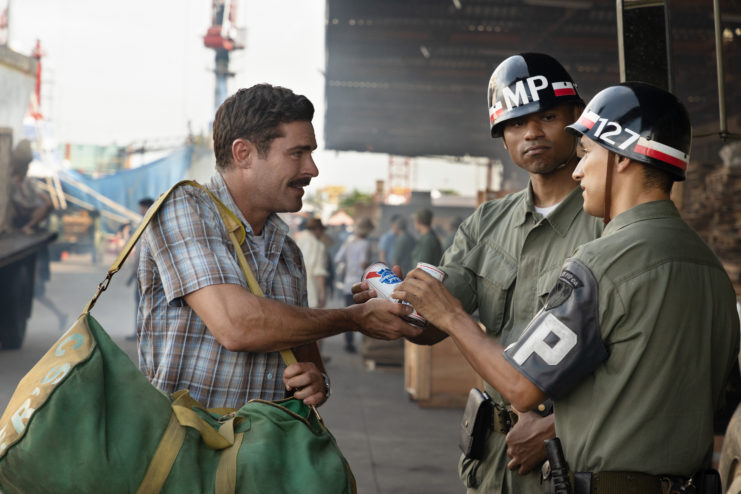 After meeting with Collins, Donohue embarked on a journey across Vietnam, hitching rides on Jeeps, aircraft and helicopters. He received aid from lower-ranking soldiers, who themselves were eager for a cold beer, and kept a low profile when it came to high-ranking officers, to whom he said about his mission, "If I told you the truth, you would not believe me."
Rick Duggan, who was serving in Khe Sanh as a specialist with the 1st Air Cavalry, was next on Donohue's list. To reach his friend, he fabricated a story about being Duggan's stepbrother and talked his way onto an aircraft delivering mail. He then hitched a ride to an outpost in Quảng Trị province, where he found Duggan and others under attack by the North Vietnamese Army (NVA). That night, Donohue engaged in combat, using an M79 grenade launcher given to him by Duggan.
Returning home with a different opinion on the war
By the time Donohue had completed his journey, he'd delivered beer to four out of the six men he'd intended to visit. One had sadly died during the beer run, while another had been sent home with a severe case of malaria.
While he might not have reached everyone he'd hoped, his mission had a significant impact on those serving. Speaking about Donohue, Bob Pappas, a communications sergeant at an ammunition depot in Long Binh, said his friend helped him overcome the grief he was experiencing after seeing so many comrades die.
"Seeing [Chickie] gave me a lot of encouragement that I was going to make it back," he recalled.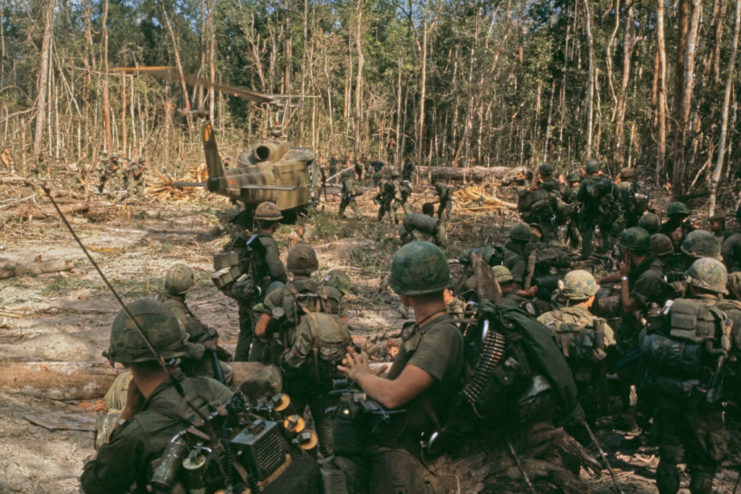 As the Drake Victory had already left port without him, Donohue traveled to Saigon to catch a flight to Manila, after which he would board a ship back to the US. At the time, the Viet Cong had overrun the city as part of the Tet Offensive and were gunning down soldiers outside of the US embassy. Somehow, Donohue managed to make it back home alive, ready to recount his adventures to the patrons at Doc Fiddler's.
The experience changed the Marine veteran. While before he'd been against the anti-war demonstrations, he now found himself agreeing with them, having realized the Department of State was lying about how well the US was doing in Vietnam. He also found that a number of veterans were also participating in the protests, further solidifying his new-found belief that the conflict was wrong.
The Greatest Beer Run Ever
In the decades following the beer run, Donohue recounted the story time and time again. Some didn't believe him, while others were impressed by his gusto. The tale was so spectacular that it was chronicled in a YouTube documentary, which saw him reunite with a number of the men he'd visited – including Tom Collins.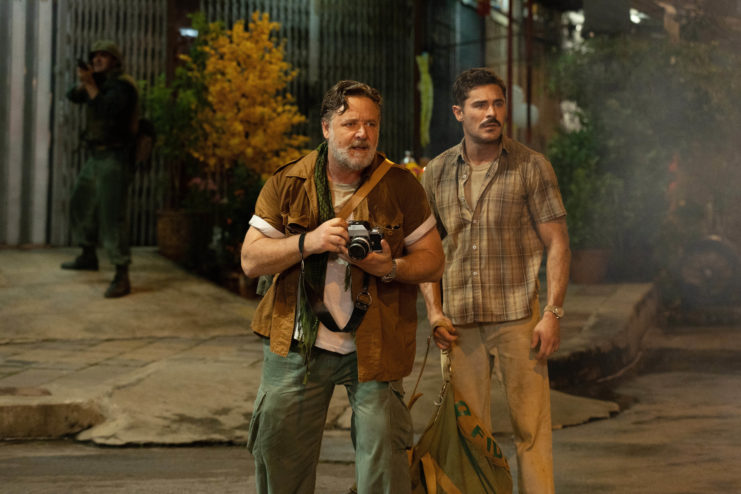 Donohue also teamed up with former New York Daily News reporter Joanna Molloy to self-publish The Greatest Beer Run Ever: A True Story of Friendship Stronger Than War. The book was later picked up by Oscar-winning director Peter Farrelly, who adapted it into a film for Apple TV+.
Starring Zac Efron as Donohue and featuring the talents of Bill Murray and Russell Crowe, the movie offers viewers a comedy-laden look at Donohue's journey and the encouragement his actions gave to those serving in Vietnam.
More from us: Operation Wandering Soul: The US Military's Use of Psychological Warfare in Vietnam
The Greatest Beer Run Ever is set to premiere at the Toronto Film Festival in September 2022. It's slated to be released on Apple TV+ and in select theaters on September 30, 2022.