Nearly all notable military leaders are surrounded by controversy, usually from those who think they were great – and those who think they weren't. As more research is done, opinions can change on what was once thought to be an excellent military leader. On the other hand, some leaders can have a poor reputation restored, like with disgraced Civil War general, Fitz John Porter.
In this article, we have compiled a list of five military leaders who in reality may not live up to their own hype.
William F. Halsey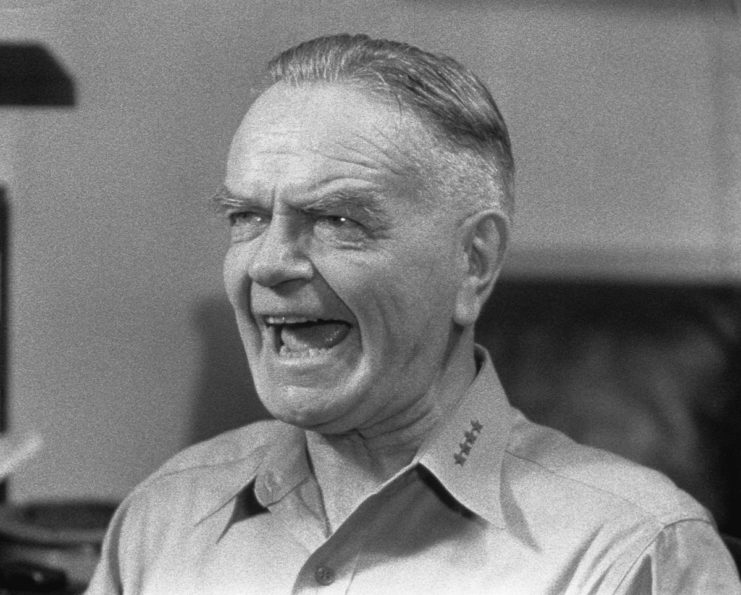 Admiral William "Bull" Halsey was a true American naval legend of WWII, and one of only four individuals to have reached the rank of Fleet Admiral of the United States Navy. He was exactly the man the United States needed to inspire them after the demoralizing first few months of the Pacific War, and he was critical to the success of the Guadalcanal Campaign.
Halsey was a man of action and took a particular liking to killing Japanese soldiers, whom he named using a racial slur. However, his confidence and boldness ended up getting him into trouble on a few occasions. At the Battle of Leyte Gulf, Halsey, wanting to annihilate the Japanese, chased down a group of carriers they'd had used as bait. Although the Americans won the battle, they suffered high casualties.
Later, he ignored warnings about an approaching tornado, which sank a number of ships and killing hundreds of US servicemen.
Erwin Rommel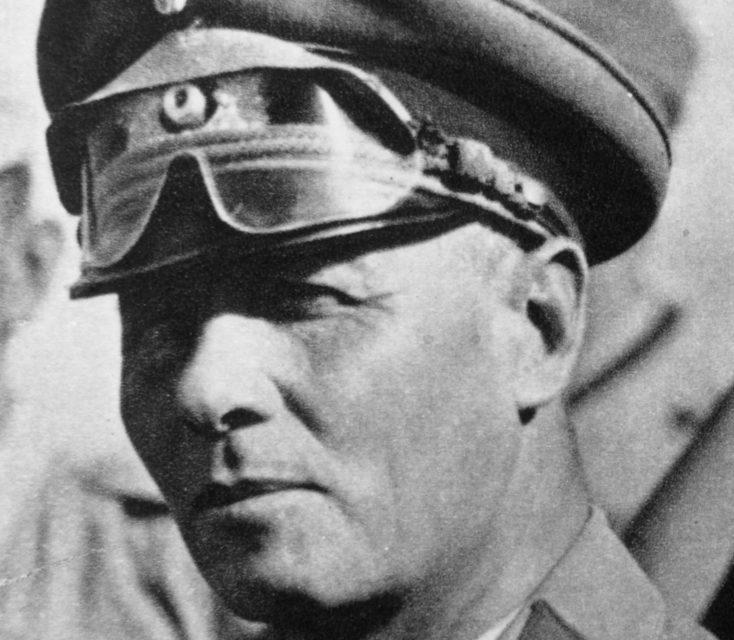 Erwin Rommel is one of a small number of WWII German generals to receive praise for his conduct both on the battlefield and off. He served in WWI and WWII, and was injured in both conflicts. Rommel is perhaps most famous for his clashes in North Africa against the British, earning him the name "The Desert Fox." He is consistently ranked as one of the greatest military commanders of the war, but in recent years opinions have changed regarding the German field marshal.
While he was undoubtedly a fantastic battlefield tactician, Rommel had a tendency to ignore strategic problems, resulting in his troops outrunning supply chains and ultimately costing them a victory. However, both the Allies and Axis powers majorly boosted his reputation. He quickly became a national icon in Germany, as he was publicly charismatic, charming and patriotic. The Allies were also unreserved in their respect for Rommel, although it is debated whether this was genuine respect or to cover up their own failings.
Today, Rommel is a beloved figure, and rightly so. But he is also one of the hardest to fully understand.
Robert E. Lee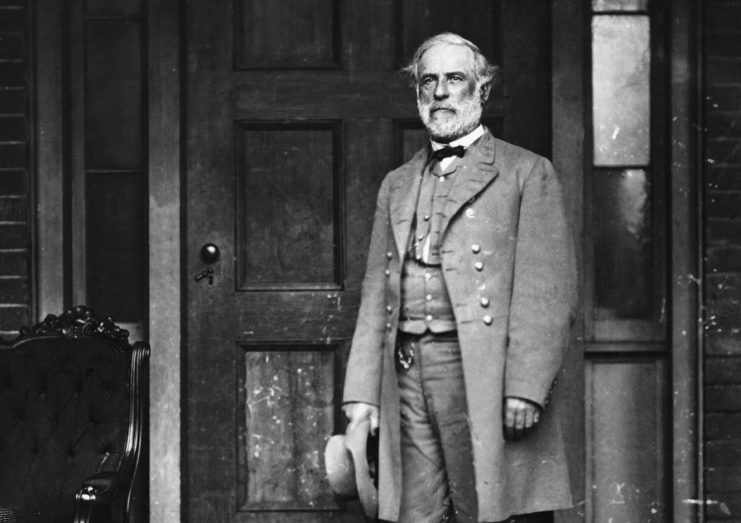 Arguably the most famous general of the American Civil War, General Robert E. Lee led the Confederate Army of Northern Virginia from 1862 until 1865. During this time, he was involved in some of the most significant and influential battles of the war, including Gettysburg, Chancellorsville, and Spotsylvania Court House. There is no denying Lee was an incredible general, but today many believe he has rated too highly.
Lee was aggressive in battle, which often resulted in fantastic victories. However, these methods could be extremely costly in life. Actions like Pickett's Charge have resulted in Lee being accused of "wasting life," especially at a time when the South was already outnumbered. This is also true of the Battle of Antietam, where 23,000 men were killed or wounded on what's since been dubbed the "single bloodiest day" of the conflict.
Many Confederate figures have now been placed under increased scrutiny due to their racial views and actions during the Civil War, resulting in monuments dedicated to them being removed from public. This is especially true of those depicting Lee, with the most notable removals occurring in Richmond and Charlottesville, Virginia.
George Washington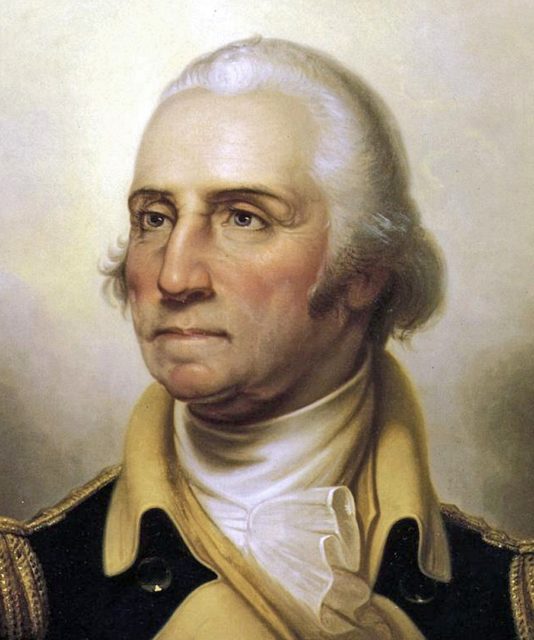 George Washington was an excellent politician. However, the same cannot always be said for his abilities as a tactician. As a Founding Father and the first President of the United States, Washington has become a sort of mythical figure in American history. In battle, though, he falls short of what is to be expected of a man of such historical significance.
On some occasions, he made embarrassing errors, while other times he was simply outmaneuvered, all of which can be attributed to the fact he'd never manned a large force prior to being named Commander of the Continental Army. While Washington wasn't a great battlefield tactician – think the failure of the New York Campaign – he excelled at motivating his men, keeping morale high, and maintaining coherency with other armies and nations. As well, his mass smallpox inoculation program was largely successful.
This was where his true strengths lay, and they helped to create the nation we know today.
George S. Patton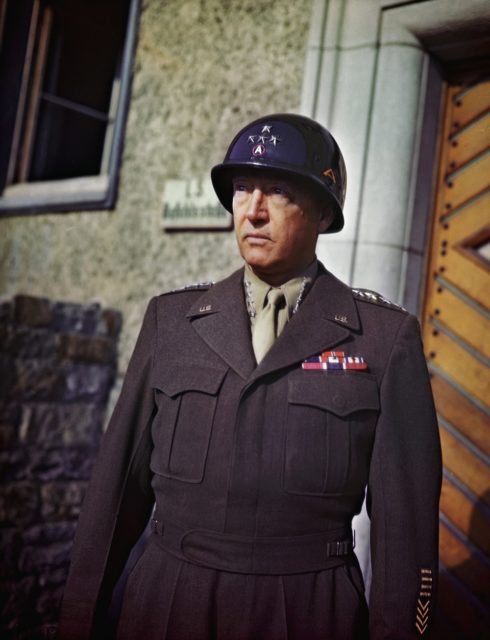 No list of controversial or overrated military commanders is complete without "Old Blood and Guts." George Patton came from a family with strong military traditions and at a young age became fascinated with warfare and the tactics involved. In battle, he was a hard-driving commander who led from the front and was well-liked by his troops. He is known for his aggressive, fast-paced maneuvers that utilized shock-and-awe to get results, and even used his own money to purchase supplies for his soldiers.
Although he is often said to be one of the best generals of WWII, having successfully led his troops across North Africa to Italy and Europe – most notably in Bastogne during the Battle of the Bulge and during his push into Germany – Patton was not particularly well-regarded by the Germans or even his superiors.
His strong opinions, the infamous "slapping incident(s)" and the incredibly controversial Task Force Baum have made Patton a controversial figure in many ways.