A number of individuals went above and beyond to save as many lives as possible during the Second World War. One of them was Sir Nicholas Winton, who rescued well over 600 Jewish children from Czechoslovakia. His efforts will be shown on the big screen in James Hawes' upcoming film, One Life, with Sir Anthony Hopkins portraying the British humanitarian.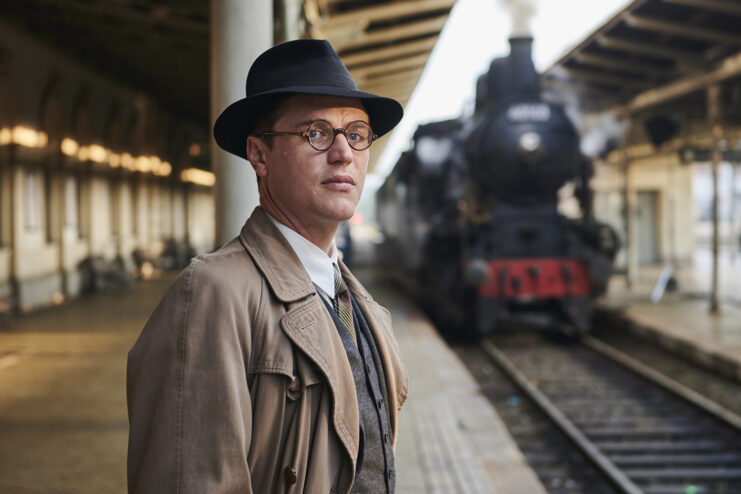 One Life, which is Hawes' feature-length directorial debut, centers around Winton's work to save hundreds of Jewish children in German-occupied Czechoslovakia. The film was produced by See-Saw Films, in collaboration with Warner Bros., BBC Film, MBK Productions, Lipsync, Cross City Film and FilmNation Entertainment.
A number of stills were released prior to the movie's debut across the festival circuit, showing the cast on set, including Hopkins as Winton.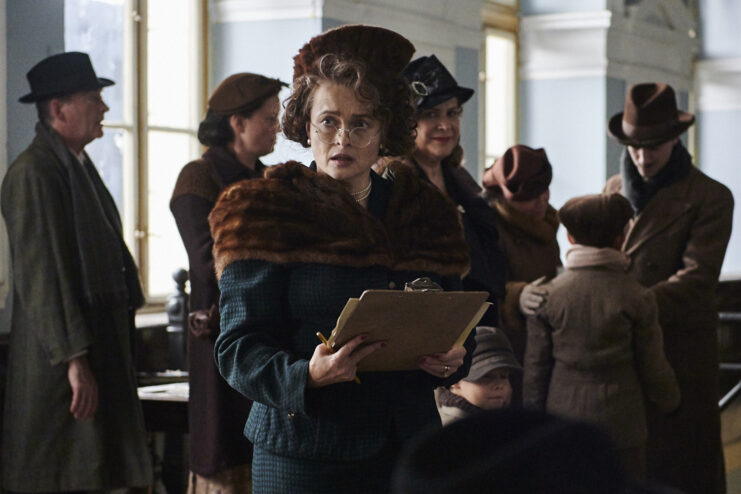 Winton was a British stockbroker who, prior to the outbreak of World War II, rescued 669 Jewish children from Czechoslovakia. During a trip to the Central European country, he saw the atrocities Jewish refugees faced, which compelled him to help make a list of those who needed to be rescued from the ever-growing German threat. Upon his return to the United Kingdom, he worked to legally bring them over and house them with sponsors.
His efforts, which later became known as the Czech Kindertransport, went largely unnoticed for five decades. It was only when he was invited to appear on the BBC television series That's Life! (1973-94) that his dedication to the children he saved became publicly known. The episode saw him reunite with dozens of those he helped rescue, and the media subsequently dubbed him the "British Oskar Schindler."
In recognition of his selflessness during the Second World War, Queen Elizabeth II knighted Winton at a ceremony in 2003. He was also awarded the Order of the White Lion (1st class), the Czech Republic's highest honor, in 2014, just half a year before his death at the age of 106.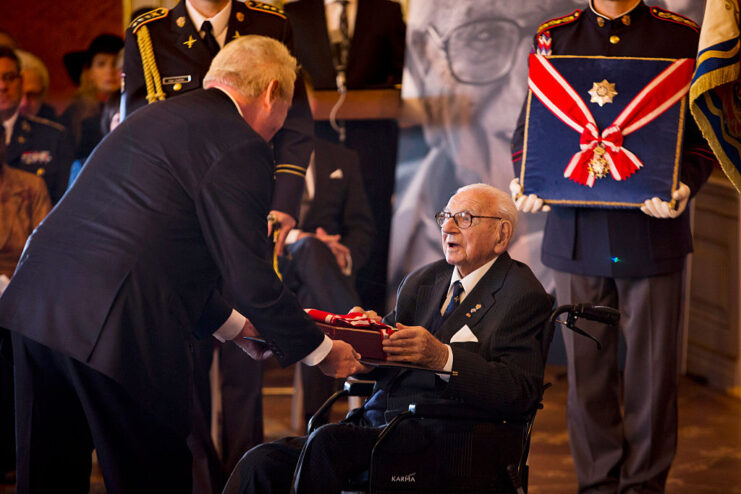 Starring alongside Hopkins in One Life is Helena Bonham Carter, Johnny Flynn, Lena Olin, Romola Garai, Samantha Spiro, Alex Sharp and Jonathan Pryce. Flynn, in particular, is sharing the role of Winton with Hopkins, portraying the man's younger self.
Production began in September 2020, with the basis of the movie being the biography, If It's Not Impossible… The Life of Sir Nicholas Winton by the late Barbara Winton. Filming took place in London, while principal photography occurred in Prague.
The film made its worldwide debut at the Toronto International Film Festival (TIFF) in September 2023, where it garnered Oscar buzz for its portrayal of Winton's work during WWII. It's since been announced that One Life will be screened at the UK Jewish Film Festival this coming November.
The official trailer for the movie has also been released.
More from us: Morgan Freeman, Kevin Costner Civil War-Era Spy Series Given Green Light Amid SAG-AFTRA Strike
One Life is slated to premiere in UK theaters on January 1, 2024. An international release date has yet to be announced.