Queen Elizabeth II reigned over the United Kingdom and British Commonwealth for just over 70 years, and during that time she met with a number of world leaders. The following list features just a handful of these meetings, which included many US presidents and other popular (and controversial) figures.
Queen Elizabeth II gave Dwight D. Eisenhower a recipe for scones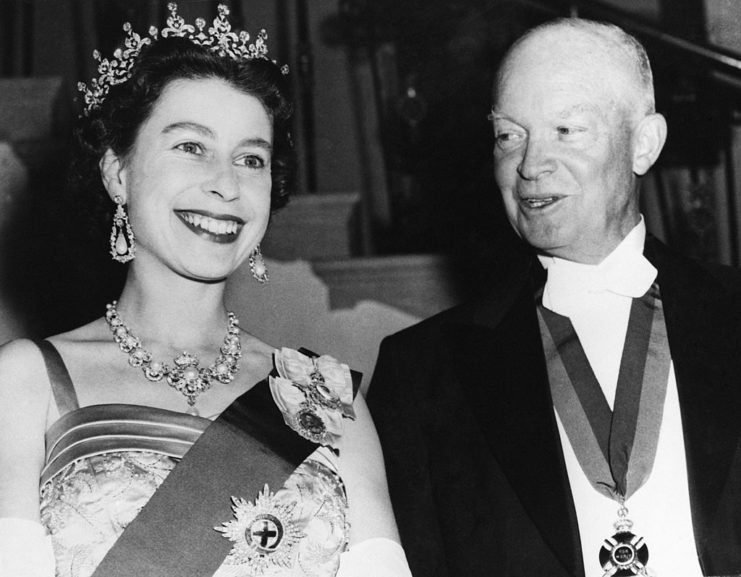 When Queen Elizabeth II hosted US President Dwight D. Eisenhower at Balmoral Castle, her estate in Aberdeenshire, Scotland, she prepared a plate of drop scones. Made from a family recipe, they were a hit with the president – so much so that she sent him the recipe a year later. The Queen also included a letter, in which she suggested substituting the treacle for casting sugar – her own unique twist!
That wasn't the only time Elizabeth II and Eisenhower met. In October 1957, she and Prince Philip stayed at the White House, marking only the second time a British Monarch had slept there. Additionally, the suites where they were hosted were the same ones King George VI and Elizabeth the Queen Mother had stayed in.
Justin Trudeau had known Queen Elizabeth II since he was a child
One world leader who knew Queen Elizabeth II the longest was Canadian Prime Minister Justin Trudeau, who met her in 1977, when he was just five years old. At the time, his father, then-Prime Minister Pierre Trudeau, was in London for a meeting of G-7 countries.
The first time the Queen met with the younger Trudeau as Canada's prime minister was in 2015 during the Commonwealth leaders' summit dinner. Upon their meeting, she jokingly thanked him for making her feel old. Trudeau made a point of visiting Elizabeth II a number of times since that date, the last of which occurred in spring 2022 at Windsor Castle.
Speaking about the British Monarch's death shortly after it was announced, the Canadian prime minister said, "She was one of my favorite people in the world and I will miss her so."
Angela Merkel visited Britain 22 times as German chancellor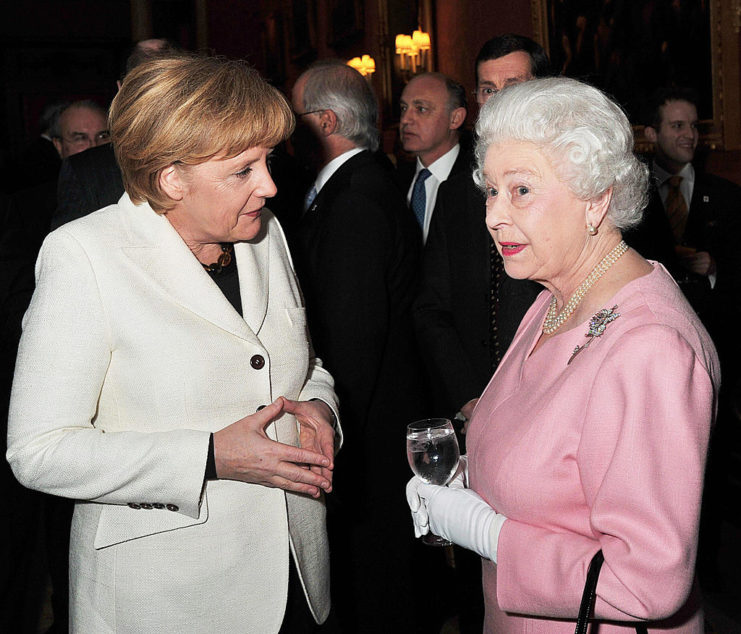 Between 2005-21, Angela Merkel visited Britain 22 times. Among those were a number of meetings with Queen Elizabeth II, with their final visit together occurring at Windsor Castle. It was a happy affair, with Merkel sharing that she was "delighted to be there" and the Queen saying it was "very nice" to see the now-former German Chancellor again.
Acknowledging Elizabeth II's death, Merkel wrote in a statement, "Her death marks the end of an era. There are no words that can even come close to honouring the outstanding importance of this Queen, her sense of duty, her moral integrity, her devotion and dignity over seven decades for the United Kingdom, for Europe and for the world."
Queen Elizabeth II held a years-long grudge against Jimmy Carter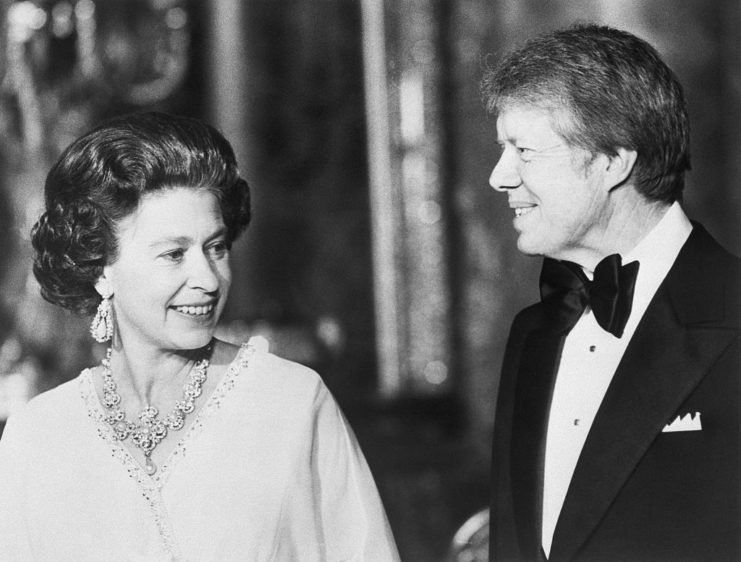 When Jimmy Carter met Queen Elizabeth II at Buckingham Palace for a summit dinner in May 1977, he chose to forgo tradition. While it was expected that world leaders and delegates bow to the British Monarch, the US president opted instead to give her a kiss. According to reports, this led the Queen to hold a years-long grudge against Carter, who at the time was one of the most influential world leaders.
Despite the animosity Elizabeth II held toward Carter, the former president released a touching statement following her death, which read, "Her dignity, graciousness, and sense of duty have been an inspiration and we join the millions around the world in mourning a remarkable leader."
Mending British-Japanese relations following World War II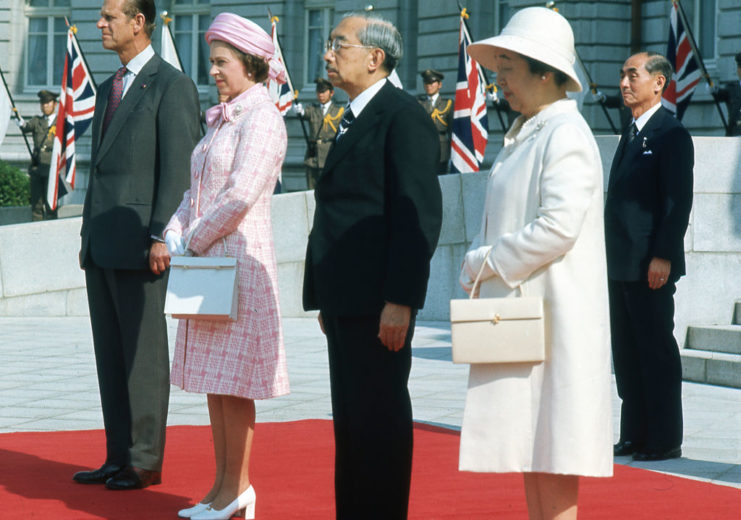 Over the course of her reign, Queen Elizabeth II established close ties with members of Japan's imperial family. Of note was her meetings with Emperor Hirohito. While he didn't attend her coronation in June 1953, sending Crown Prince Akihito in his place, he had visited Buckingham Palace the previous month, despite the British public's anti-Japanese sentiments. It's said the pair spent time chatting and watching horse racing together.
Hirohito visited the UK again in October 1971, riding in a horse-drawn carriage with Elizabeth II from London's Victoria Station to Buckingham Palace. This was not received well by many, with the Queen reportedly having to tell attendees:
"We cannot pretend that the past did not exist. We cannot pretend that the relations between our two people have always been peaceful and friendly. However, it is precisely this experience which should make us all the more determined never to let it happen again."
The Kennedys weren't impressed with Queen Elizabeth II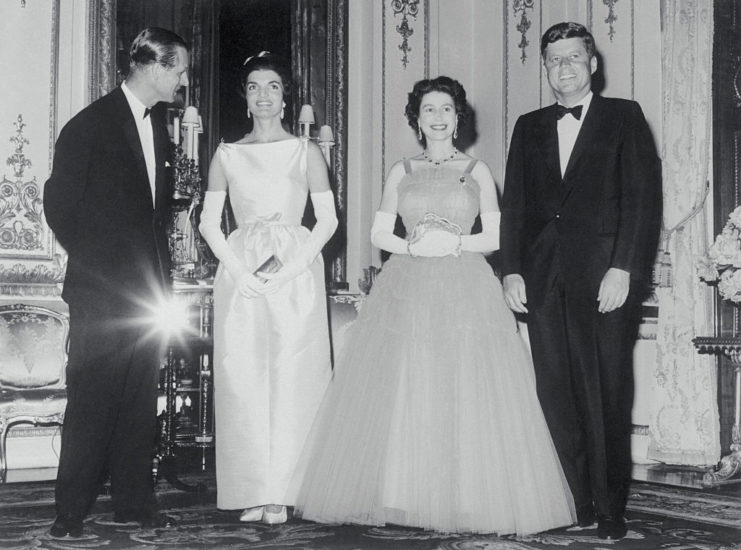 US President John F. Kennedy and his wife, Jacqueline, visited Queen Elizabeth II at Buckingham Palace in June 1961, just a few months after he took office. While all involved appeared to have had an enjoyable time, the Kennedy's actually weren't all that impressed with the meeting. President Kennedy was reportedly "unimpressed by the palace furnishings and by the Queen's dress and hairstyle," while Jacqueline wasn't too happy with how her sister, Princess Lee Radziwill, had been received.
There are no reports that these statements got back to Elizabeth II, who invited Jacqueline for a low-key lunch the following year. Afterward, Mrs. Kennedy told the press, "I don't think I should say anything about it except how grateful I am and how charming she was."
Mikhail Gorbachev received an invite to meet Queen Elizabeth II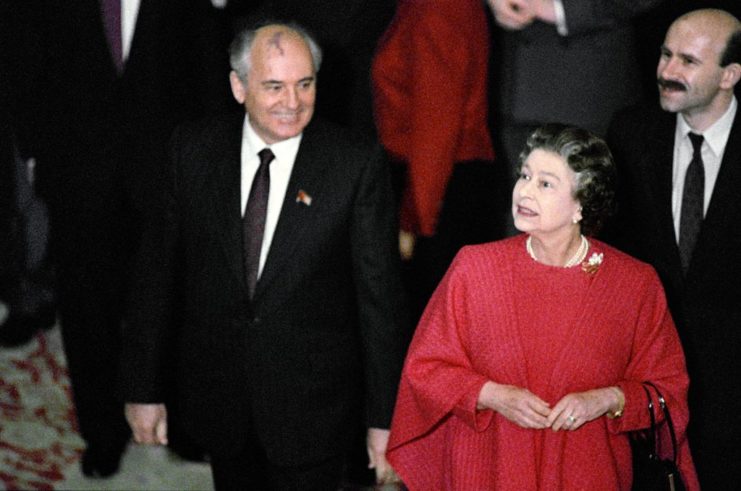 During the Cold War, Queen Elizabeth II limited her visits with Eastern bloc leaders. While she'd met with Nikita Khrushchev in 1956, following the death of Joseph Stalin, she wouldn't meet with another Soviet leader until April 1989, when she invited Mikhail Gorbachev for a private audience.
Gorbachev had received the invitation to Windsor Castle following the implementation of his Perestroika policy, which ultimately led to the collapse of the Soviet Union. A few years later, in 1994, Elizabeth II became the first British Monarch to ever visit Russia when she was hosted by President Boris Yeltsin.
Queen Elizabeth II called officials "rude" following Xi Jinping's visit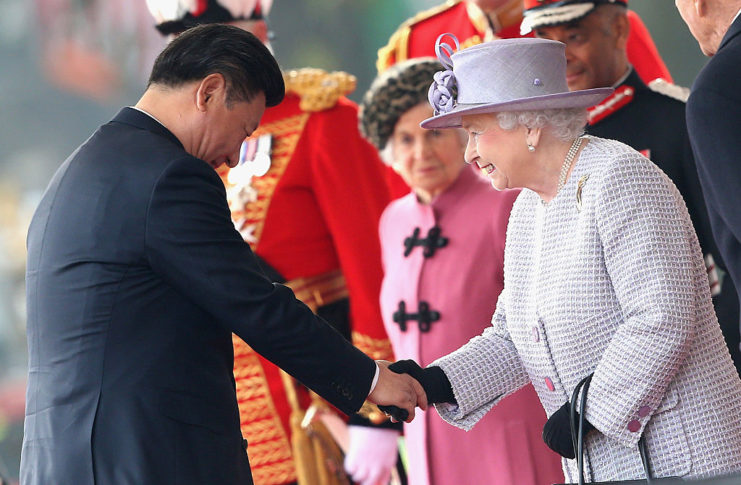 Tensions between China and Western countries have continued to increase in recent years, which is why it came as a surprise to some when Queen Elizabeth II hosted President Xi Jinping and his wife at Buckingham Palace in 2015. According to the governments of both China and the UK, the meeting was intended to signal in a new "golden age" of strengthened ties.
However, it appears the visit left a sour taste in the Queen's mouth. While meeting with Metropolitan Police Commander Lucy D'Orsi, Elizabeth II reportedly referred to the Chinese officials with Jinping as "very rude."
Ronald Reagan was one of Queen Elizabeth II's favorite world leaders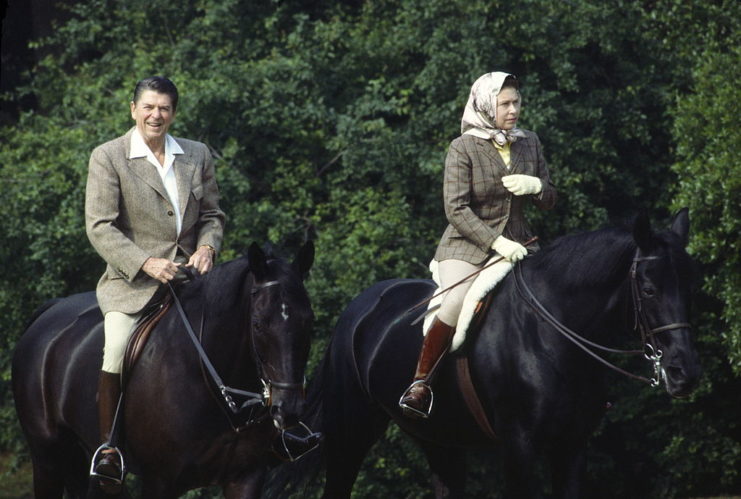 Queen Elizabeth II's favorite sitting US president, and one of her most beloved world leaders, was Ronald Reagan. This is not all that surprising, given his charm (he was a Hollywood actor, after all) and love for horses. When the pair met up, they could often be found horseback riding, and the friendship between the president and the Royal Family was so strong that he even invited them for a visit to Reagan Ranch, in California.
More from us: Photos of Queen Elizabeth II's Service During the Second World War
The pair's friendship continued after Reagan left office. In 1989, he was invited to the UK to be knighted, becoming one of just two US presidents to receive the honor. While her health prevented her from attending Regan's funeral following his death in 2004, Elizabeth II sent then-Prince Charles in her place, with a personal note for the late president's wife, Nancy.