Colonel Edward Shames, the last surviving member of Easy Company, 506th Parachute Infantry Regiment, 101st Airborne Division, has passed away at the age of 99. The exploits of him and his unit were immortalized in the 2001 HBO miniseries, Band of Brothers.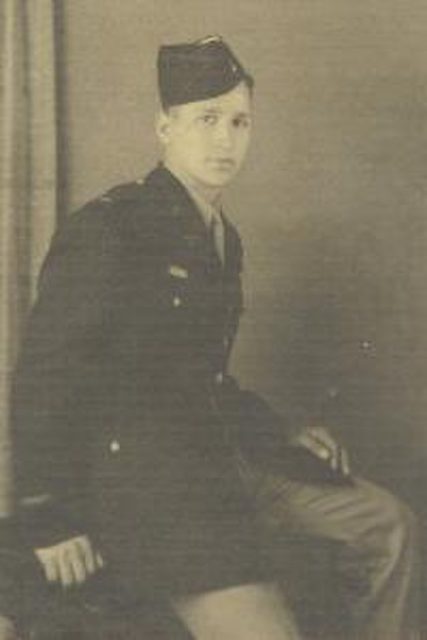 According to the obituary published by Hollomon-Brown Funeral Home & Crematory, Shames died "peacefully at home" in Norfolk, Virginia on December 3, 2021. The funeral home outlined his many accomplishments during WWII, including his participation in Operations Overlord, Pegasus and Market Garden, as well as in the Battle of the Bulge.
"Ed gained a reputation as a stubborn and very outspoken soldier who demanded the highest of standards from himself and his fellow soldiers," the obituary reads. "He not only earned the respect of his men, but was recognized by command for outstanding leadership and on June 13, 1944, he received a battlefield commission to Second Lieutenant.
"This made him the first non-commissioned officer in the Third Battalion to receive a commission in Normandy," it continued.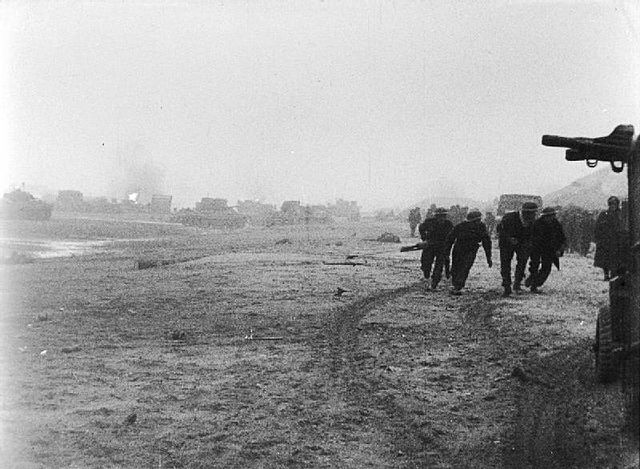 Shames volunteered to join the US Army's newly-formed parachute infantry in August 1942, and after completing training at Camp Toccoa, Georgia served as a private in Item Company, 3rd Battalion, 506th Parachute Division. After arriving in England, he was promoted to Operations Sergeant and built the sand tables studied by paratroopers prior to D-Day.
While serving in Europe, he was also stationed in Germany, and was the first member of Easy Company to enter Dachau just days after its liberation. When the country surrendered, he and his unit entered Adolf Hitler's Eagle's Nest compound, where he stole bottles of Cognac. He later used the alcohol to toast his oldest son's Bar Mitzvah.
The efforts of Easy Company were portrayed in the HBO miniseries Band of Brothers, which is based on the 1992 New York Times bestseller by Stephen E. Ambrose. Tom Hanks and Steven Spielberg served as executive producers, and the series went on to win a number of Emmy Awards, as well as a Golden Globe for Best Miniseries or Television Film.
Shames was portrayed by actor Joseph May.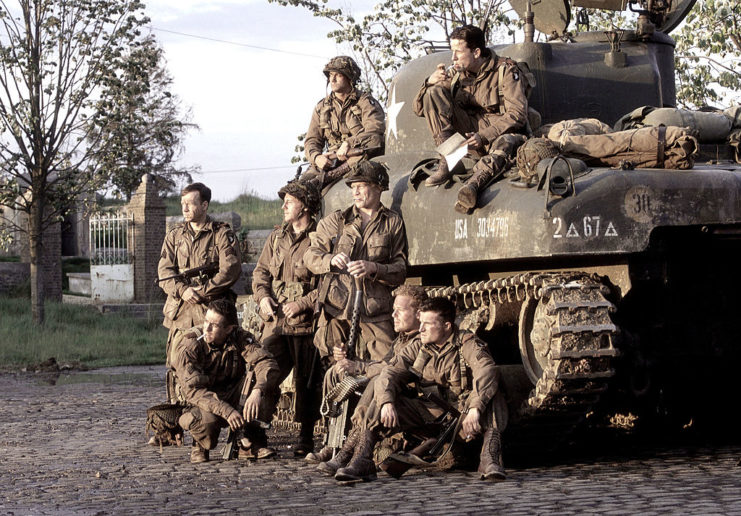 Shames was the oldest and last surviving member of Easy Company. For his service, the American Veterans Center presented him with the Doolittle Tokyo Raiders Wings of Valor Award at its annual Veterans Conference and Honors program.
Following the war, he worked for the National Security Agency as an expert on Middle Eastern affairs. He also served in the US Army Reserve Division, which he retired from after reaching the rank of Colonel.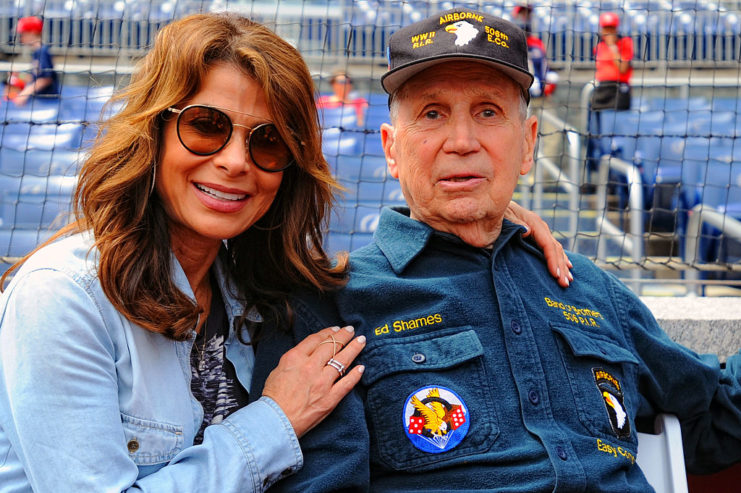 Shames is survived his two sons, four grandchildren and 12 great-grandchildren.