Full Metal Jacket (1987) was one of director Stanley Kubrick's masterpieces. It follows a young Marine during the Vietnam War who experiences the struggles of boot camp, brutal jungle warfare, and a heartbreaking sense of loss and trauma. Actor Matthew Modine portrayed the lead role of Pvt. J.T. "Joker" Davis, and has since gone on to credit Val Kilmer with him getting the role, as the fellow actor was less than chuffed to see him take the part before he had even heard about.
Matthew Modine was experiencing a good run in Hollywood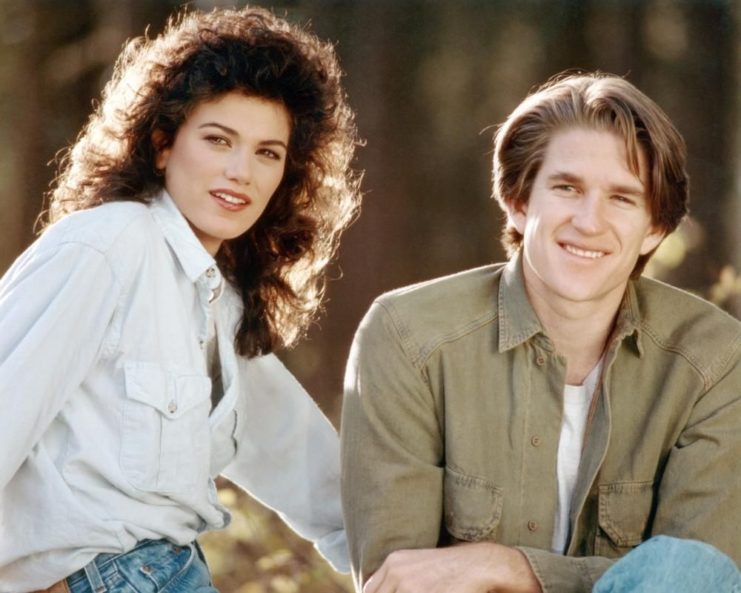 Before Full Metal Jacket was released in 1987, Matthew Modine was experiencing a good run of roles. He'd starred in 1983's Streamers, playing a young soldier, who, along with his comrades, has to confront prejudicial feelings. The following year, he appeared in Birdy, portraying a Vietnam veteran suffering from post-traumatic stress disorder (PTSD).
Keeping us his string of leading roles, Modine also secured the part of Louden Swain in the 1985 romance/drama, Vision Quest.
Despite his growing popularity and success as an actor, Modine wasn't really on Stanley Kubrick's radar when the director was looking to cast Full Metal Jacket. In fact, Kubrick's first choice was Anthony Michael Hall, best-known for his work in several John Hughes films.
However, Kubrick and Hall were unable to come to an agreement, so the director was forced to look elsewhere. Recalling his time on the film, Matthew Modine credits Val Kilmer for helping him get the part, even if he hadn't intended to.
Val Kilmer informed Matthew Modine about Full Metal Jacket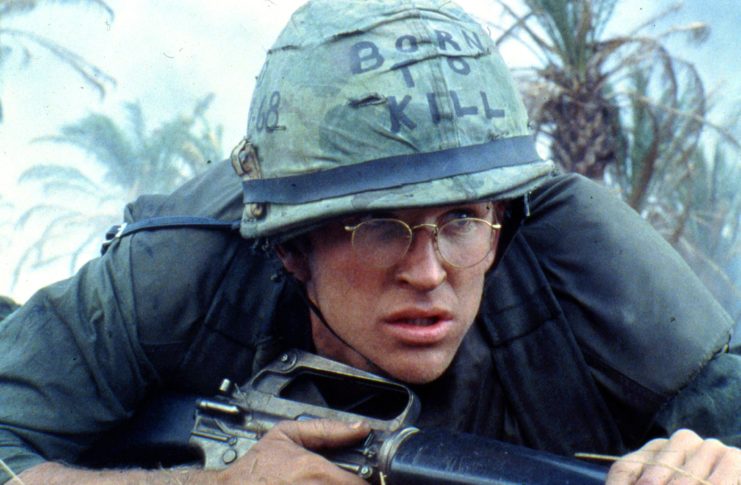 The story of how Matthew Modine landed the role starts at a Los Angeles diner. He was getting breakfast with his Streamers co-star and good friend, David Alan Grier, when he noticed Val Kilmer sitting at another table, giving him a nasty look. Not only that, Kilmer was muttering obscene things to him under his breath.
When he noticed Kilmer, Modine remarked to Grier, "David, unless that's an actor learning his lines or somebody with Tourette's, he's clearly telling me to go 'F' myself." Grier recognized the actor and said he was happy to introduce Modine to him. When they formally met, Kilmer said, "Yeah, I know who you are. I'm sick of you."
Kilmer went on to list some of the movies Modine had starred in over the years, confirming that the actor was on a good run in Hollywood. It was what Kilmer said next that Modine credits with having landed him the part of Pvt. Joker in Full Metal Jacket.
Kilmer had believed a rumor that Modine was going to star in the film, saying, "Now you're doing Kubrick's film." At this point, Modine had no idea what movie he was talking about. He was aware the director was working on a film with Warner Bros., but certainly wasn't up for any part – yet.
Apparently, Kilmer was up for the part himself, giving reason to his nasty disposition that morning. Following his remark, Modine replied, "You don't have to worry about that. I'm not doing Full Metal Jacket."
Landing the role of Pvt. Joker in Full Metal Jacket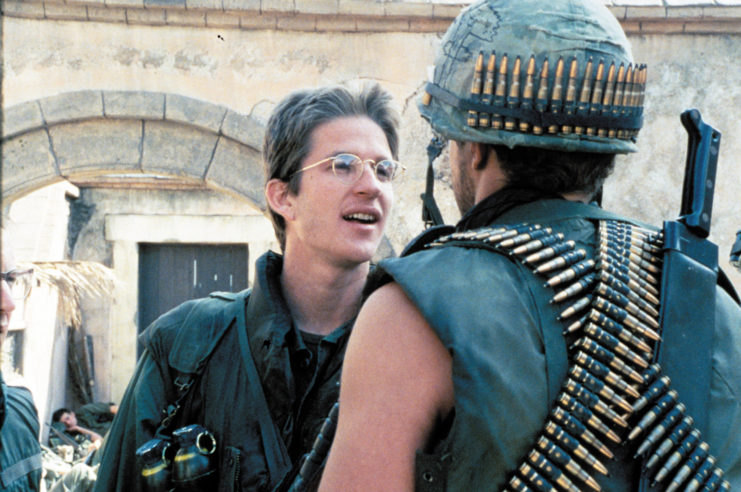 Immediately following his introduction to Val Kilmer, Matthew Modine found a payphone to call his agent, inquiring about the Stanley Kubrick film. The two decided to collect a copy of Vision Quest and scenes from Birdy to send to the director. Obviously, Kubrick liked what he saw, as, even though he wasn't originally up for the part, Modine received the script in the mail a month later.
Modine got the lead role of Pvt. J.T. "Joker" Davis, the Marine whom the film follows, from boot camp to the jungles of Vietnam. The actor was even able to help his friend, Vincent D'Onofrio, get the role of Pvt. Leonard "Gomer Pyle" Lawrence.
Full Metal Jacket went on to gross $120 million at the box office, and earned an Academy Award nomination for best adapted screenplay, something that was certain to ruffle the feathers of the already-disgruntled Kilmer. That being said, he can't be too upset – he scored his own iconic military role opposite Tom Cruise in Top Gun (1986), starring as Lt. Tom "Iceman" Kazansky.
More from us: The Seven Most Heartbreaking Deaths in Military Movies
Had Val Kilmer not voiced his chagrin to Matthew Modine that one fateful morning, Full Metal Jacket may very well have had an entirely different cast. We're sure Modine was thankful for it, even if he didn't have nice things to say about the encounter.