Saving Private Ryan (1998) is arguably one of the best war films ever released. The film follows a group of US Army soldiers as they work to locate Pvt. James Ryan, the sole son in his family to have survived the ongoing fighting of the Second World War. A number of prominent and up-and-coming actors starred in the film, and their abilities in front of the camera allowed the movie to become what it did. Here's what the cast of Saving Private Ryan are up to, today.
Tom Hanks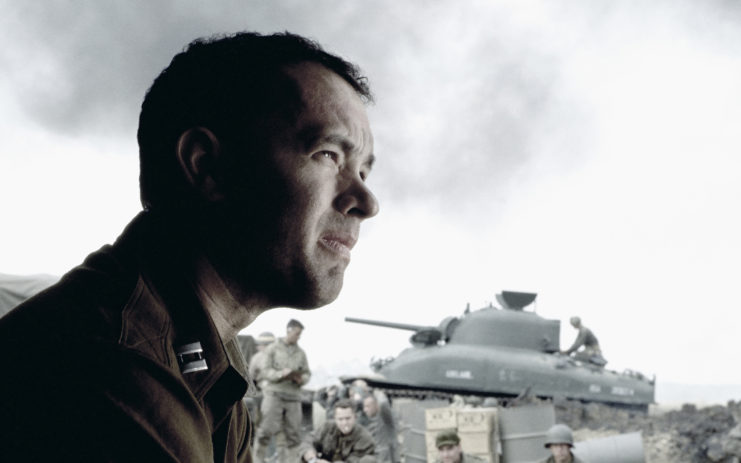 There's no way we could start our list of Saving Private Ryan cast members with anyone other than Tom Hanks. Easily one of the most famous actors Hollywood's ever seen, it would take hours to list all the credits on his resume.
In Saving Private Ryan, Hanks plays Capt. John H. Miller, the man tasked with leading a group on a mission to rescue Pvt. Ryan. Battling post-traumatic stress disorder along the way, he's eventually able to reach Ryan, only to later suffer fatal wounds during a German assault.
Prior to the film, Hanks had starred in a slew of popular releases, including Forrest Gump (1994), Toy Story (1995), A League of Their Own (1992) and Apollo 13 (1995). He's been able to keep up this momentum over the subsequent decades, securing both leading and supporting roles in a number of big-budget movies, such as The Da Vinci Code (2006) and its sequels, Greyhound (2020) and Elvis (2022).
Hanks also teamed up with producer Gary Goetzman to form the production company, Playtone, which is behind such history hits as Band of Brothers (2001) and The Pacific (2010).
Vin Diesel
It's easy to forget that Vin Diesel was in the cast of Saving Private Ryan, given he's since become one Hollywood's most sought-after action stars, with appearances in the Fast & Furious and The Chronicles of Riddick franchises, but it's definitely a role that needs to be recognized.
Diesel's character in Saving Private Ryan, Pfc. Adrian Caparzo, allows audiences to view soldiers from a human lens. While he's been jaded by the fighting he's witnessed and experienced, he's still managed to keep his compassion. Sadly, he's taken out by an enemy sniper, cutting short his time in the movie.
Saving Private Ryan was just Diesel's fourth film, and it served as a springboard that allowed him to secure a number of high-profile roles. Outside of the aforementioned franchise appearances, he's also made a name for himself in The Guardians of the Galaxy movies and the Marvel Cinematic Universe (MCU).
Paul Giamatti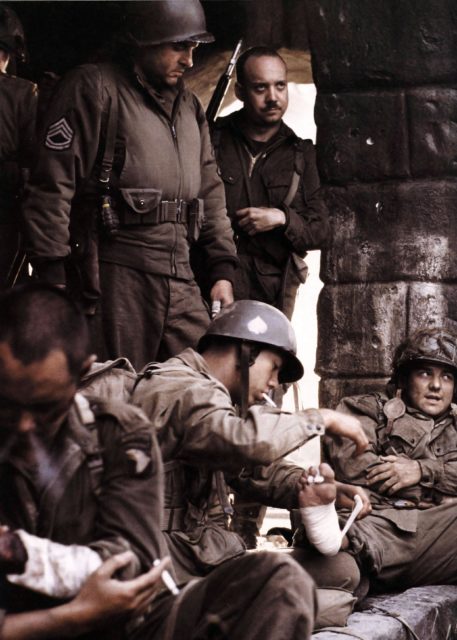 One of the more minor characters in Saving Private Ryan was that of William Hill, a 101st Airborne Division member stationed in Neuville-au-Plain. Played by Paul Giamatti, the role is little more than a cameo, but still one that should be noted, given the epic career the actor's had.
Similar to Tom Hanks, we'd be here for hours if we listed out all of Giamatti's acting credits, so we'll focus on what we consider to be the highlights: Big Fat Liar (2002), Cinderella Man (2005), The Ides of March (2011), San Andreas (2015) and Jungle Cruise (2021).
Ryan Hurst
He might have had less screen time than other cast members, but Ryan Hurst did appear in Saving Private Ryan. He portrayed Pvt. Michaelson, a paratrooper who loses his hearing when a grenade goes off near him. He's also friends with Pvt. Ryan.
While Hurst later appeared in more television roles than movies – think Sons of Anarchy (2008-14) and The Walking Dead (2010-22) – he has starred in a handful of films. The most notable is without a doubt We Were Soldiers (2002), about the infamous Battle of Ia Drang during the Vietnam War. In it, he portrayed Sgt. Ernie Savage.
Edward Burns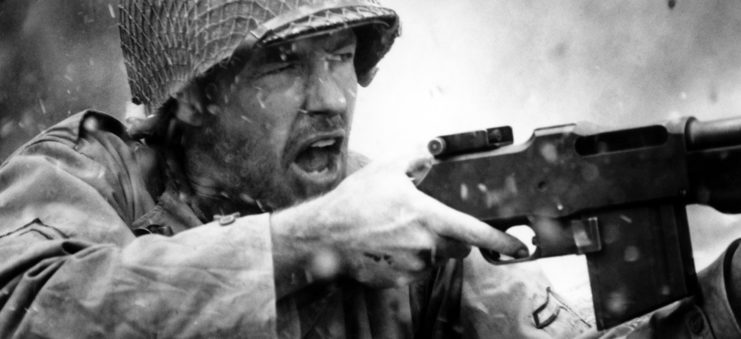 Pfc. Richard Reiben is a soldier with the 2nd Rangers Battalion who's recruited to aid in the search for Pvt. Ryan. He's among the most strong-willed members of the group, even going head-to-head with Capt. Miller over the latter's refusal to kill the German soldiers responsible for taking out one of their own teammates.
Reiben is portrayed by Edward Burns, who, prior to being cast in Saving Private Ryan, had only appeared in two films, The Brothers McMullen (1995) and She's the One (1996). While he went on to star in many more movies following the release of Saving Private Ryan, few received the same accolades.
Dennis Farina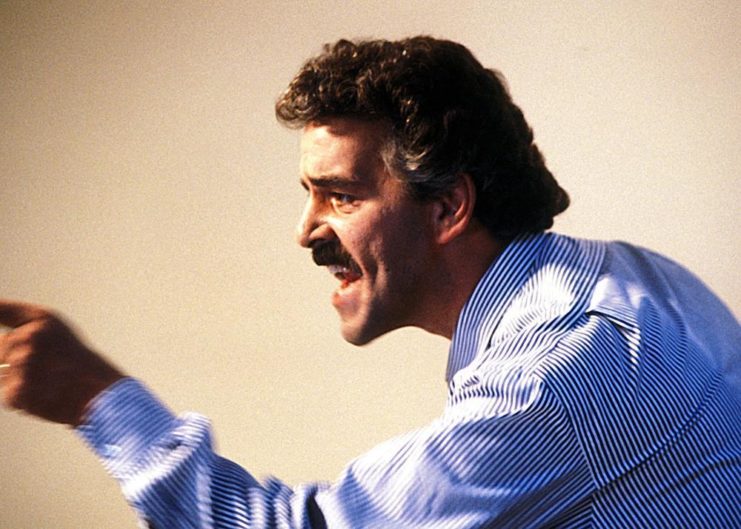 For many, Dennis Farina was Robert Stack's replacement on the Unsolved Mysteries (2008-10) reboot in the late 2000s, but, prior to this, he also starred in a number of television series and movies. Some notable ones include Little Big League (1994), Snatch (2000) and What Happens In Vegas (2008).
Farina, himself a US Army veteran, was also cast as Lt. Col. Walter Anderson in Saving Private Ryan. It was a minor role, with Anderson, the commander of the 2nd Rangers Battalion, being the one to actually deliver the orders to Capt. Miller to find Pvt. Ryan.
Sadly, Farina passed away on July 22, 2013 after suffering a pulmonary embolism. He was just 69 years old, and was buried at Mount Carmel Cemetery in Hillside, Illinois.
Adam Goldberg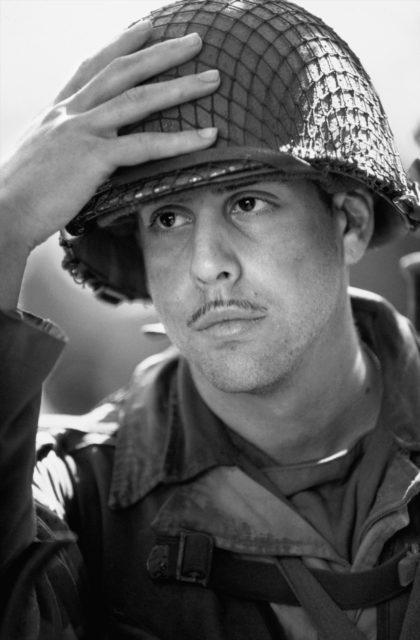 While his time on the television series was short, Adam Goldberg is likely best known for playing Eddie, Chandler's eccentric and angry roommate, in Friends (1994-04). Two years after, he was cast as Pvt. Stanley Mellish in Saving Private Ryan. The Jewish-American soldier is a member of Capt. Miller's squad and is known for his deep hatred of the Germans, due to their persecution of the Jewish population.
Goldberg has taken on a variety of roles since his appearance in the war film. Not afraid to break out of his comfort zone, he later went on to star in such releases as How to Lose a Guy in 10 Days (2003) and Zodiac (2007), and even has a recurring role as Harry Keshegian in The Equalizer (2021-present).
Ted Danson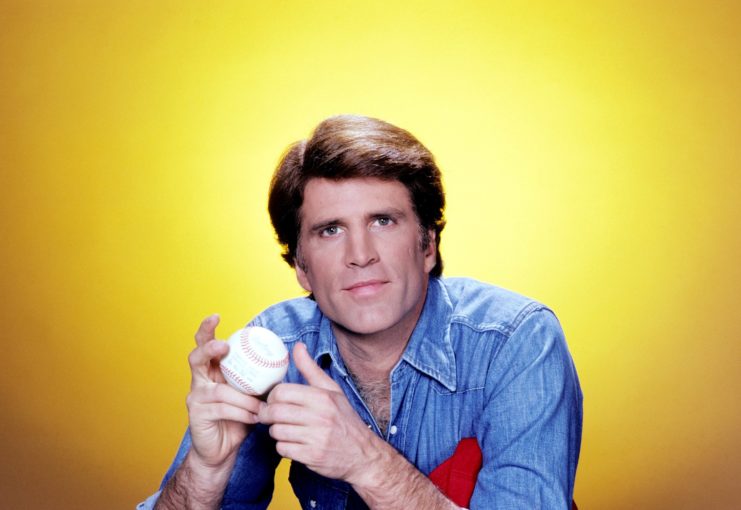 Ted Danson is best known for starring as Sam Malone in the popular sitcom, Cheers (1982-93), but he's had a decades-spanning career filled with numerous iconic roles. One of them was as a member of the Saving Private Ryan cast. In the film, he portrayed Fred Hamill, the captain of the 101st Airborne Division's Pathfinders.
While Danson has continued to act in both film and television, he's largely stuck to the latter, appearing in the CSI franchise, The Good Place (2016-2020) and The Mayor (2021-22), to name a few. His acting abilities have afforded him many commendations, including Primetime Emmys and Golden Globes.
Tom Sizemore
One Saving Private Ryan cast member who led a troubled life was Tom Sizemore, who portrayed Tech. Sgt. Mike Hovath, Capt. Miller's righthand man. A Hollywood veteran by the time he appeared in the film, he was a known face in the war movie genre, appearing in Oliver Stone's Born on the Fourth of July (1989), and later went on to snag roles in Black Hawk Down (2001) and Pearl Harbor (2001).
Throughout his life, Sizemore battled addiction. It led to numerous run-ins with the law, and greatly impacted his personal life. He was also accused of abusing a young actress on the set of Natural Born Killers (2005), something that wasn't revealed to the public until over a decade after the film's release.
On March 3, 2023, Sizemore passed away at Providence Saint Joseph Medical Center in Burbank, California. Just two weeks prior, he'd suffered a brain aneurysm, from which he'd been unable to recover.
Bryan Cranston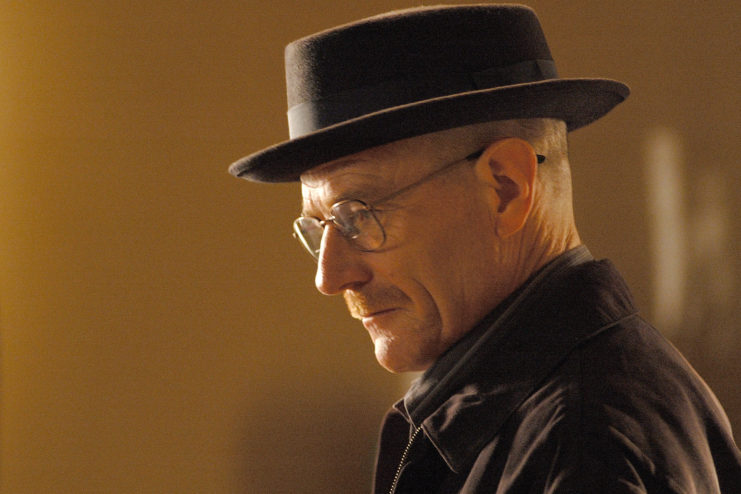 While he wasn't in the film for long, Bryan Cranston's cameo in Saving Private Ryan is among the most memorable out of the cast. He portrays Mac, a one-armed staff member at the Department of War who fights for Pvt. Ryan's rescue. It could be argued that, without him, the events of the movie wouldn't have happened.
While he'd largely made a name for himself prior to Saving Private Ryan, it wasn't until a few years after the film's release that Cranston became a household name. Securing lead roles in Malcolm in the Middle (2000-06) and Breaking Bad (2008-13), he fast became known for his ability to play a range of roles.
Nathan Fillion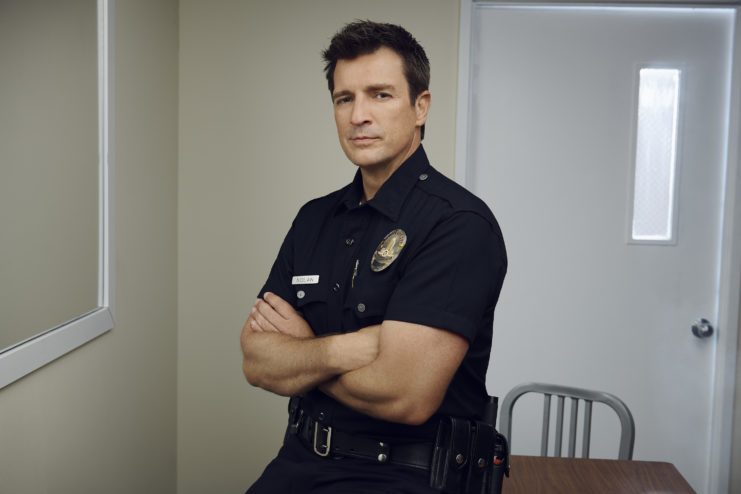 While he's best known for starring in the television series Firefly (2002), Castle (2009-16) and The Rookie (2018-present), one of Nathan Fillion's earliest roles was as Pvt. James Francis "Minnesota" Ryan in Saving Private Ryan. In the movie, his character is mistaken for the Pvt. Ryan that Capt. Miller and his men are supposed to locate. It's only when he makes a comment about his brothers still being in school that the group realize they have the wrong soldier.
Since Saving Private Ryan, Fillion has largely kept to TV. Aside from the aforementioned three series, he's made appearances in Two Guys and a Girl (1998-2001), Modern Family (2009-20), Santa Clarita Diet (2017-19) and Big Mouth (2017-present). His last big screen appearance was as Cory Pitzner in the 2021 film, The Suicide Squad.
Matt Damon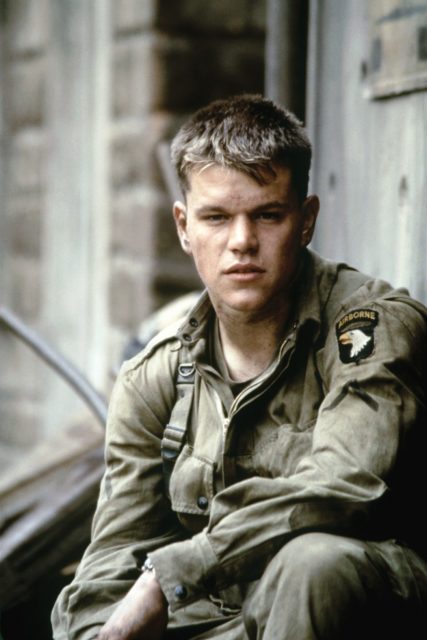 Closing out of list of Saving Private Ryan cast members is Matt Damon, who portrays the titular Pvt. James Ryan. Prior to the film, Damon got his big break in the Academy Award-winning Good Will Hunting (1997), which he starred in alongside the late Robin Williams.
Following Good Will Hunting and Saving Private Ryan, Damon went on to become one of Hollywood's most sought-after actors. Along with appearing in the popular Bourne and Ocean's franchises, he also scored starring roles in such box office hits as True Grit (2010), Interstellar (2014), The Talented Mr. Ripley (1999) and Elysium (2013).
More from us: Stanley Kubrick Was the Mastermind Behind These War Movie Classics
As of 2023, Damon is slated to star alongside Cillian Murphy and Emily Blunt in Oppenheimer. The biographical film, directed by Christopher Nolan, follows the life of physicist J. Robert Oppenheimer, who aided in the development of atomic weapons as part of the Manhattan Project.