It's not uncommon for celebrities to have held jobs and careers prior to entering the spotlight. While some may have worked in a customer service position or even in business, others performed their duty to their country through military service – including a number of comedians. The following is a list of comedians who enlisted in the Armed Forces before standing beneath the bright lights of Hollywood and the stage.
Mel Brooks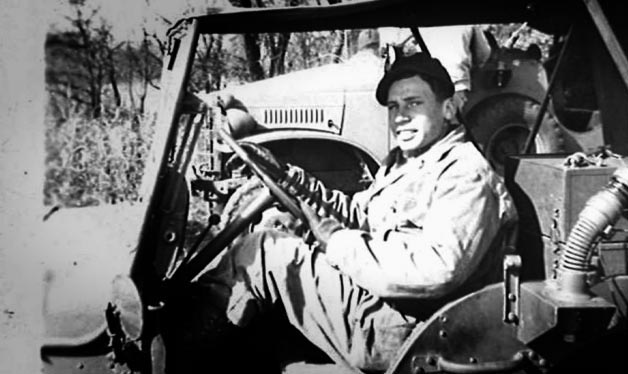 Before he was one of Hollywood's most famous actors and comedians, Mel Brooks served in the US Army. In early 1944, while a senior at Eastern District High School, Brooks took the Army General Classification Test (AGCT), after which he was sent to the Virginia Military Institute (VMI) and enrolled in the Army Specialized Training Program (ASTP), learning horseback riding, electrical engineering and saber fighting.
Later that year, the future comedian was drafted into military service, as the Second World War was still raging in both Europe and the Pacific. After undergoing basic and radio operator training at Fort Sill, Oklahoma, he was assigned to the 78th Infantry Division as a forward artillery observer.
A few months after his arrival in Europe, in February 1945, Brooks was transferred to the 1104th Engineer Combat Battalion, with whom he fought in the Battle of the Bulge (his unit fought as infantry on five occasions). By this time, he was a combat engineer, and was tasked with aiding in the clearing and disposal of land mines as the Allies made their push into Germany.
Once in Germany, the 1104th constructed bridges over the Roer and Rhine rivers, and even conducted reconnaissance missions in the Harz Mountains. Shortly after the war ended, Brooks joined the Special Services as a comic, putting on shows at military bases. In 1946, he was honorably discharged, having reached the rank of corporal.
Sid Caesar
While the exact date of his enlistment varies, depending on the source, what is certain is that Sid Caesar served with the US Coast Guard during World War II. However, unlike many on this list, he never saw combat. Instead, he was stationed in Brooklyn, New York, where he performed military shows and revues.
Throughout his military service, it was comedian's job to work out the details of others' performances. Following his discharge in 1946, he took the show he'd perfected while in the Coast Guard on the road, with the support of producer Max Liebman, who was impressed by the way Caesar was able to make his comrades laugh.
In his memoir, Caesar's Hours: My Life In Comedy, with Love and Laughter, he discussed the impact his military service had on his entertainment career, writing, "When World War II started, I was a doorman at the Capitol Theatre. And when the war ended, I was a comedic performer in Hollywood."
Buddy Hackett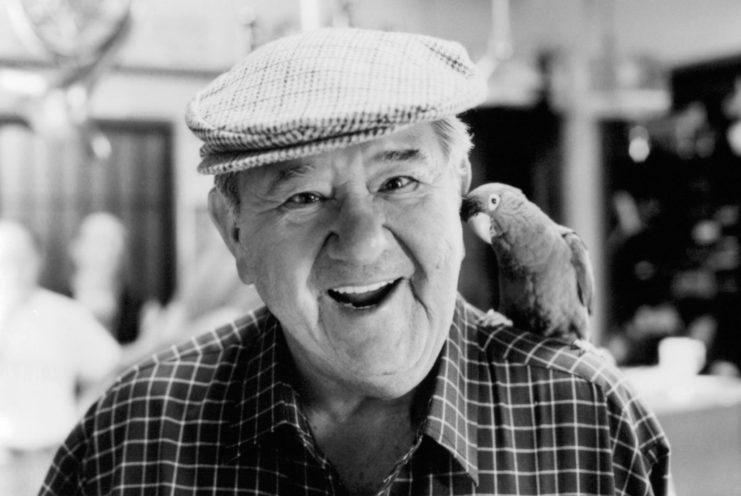 Before he was making audiences laugh, actor and comedian Buddy Hackett was just a youngster from Brooklyn. He suffered from Bell's palsy as a child, the lingering effects of which left him with his distinctive facial expression and slurred speech, but didn't let it stop him from pursuing his dreams in the entertainment industry.
Prior to this, however, Hackett was a member of the US Army. Very little is known about the comedian's military service, other than he enlisted immediately following his high school graduation in 1942. After completing basic training, he spent three years as part of an anti-aircraft battery.
Richard Pryor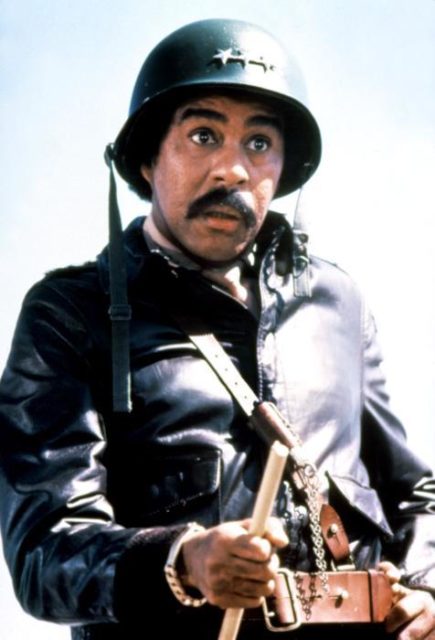 Richard Pryor's time in the US Army wasn't easy. He served between 1958-60, at a time when racial tensions in the country were nearing their boiling point, meaning he was subject to constant discrimination. Following his enlistment, Pryor was sent to Fort Leonard Wood, Missouri for training with the Corps of Engineers, which, at the time, was known for being one of the most racist military bases in the United States. He was then assigned to train as a plumber.
Pryor was eventually deployed to Kaiserslautern, West Germany, where his situation only got worse. Not only was the base primarily staffed by officers from the American South, it was a known fact that African-American soldiers weren't allowed to frequent local bars. He was then transferred to Baumholder, where he got in trouble for swearing at a colonel and for missing wake-up call.
Things turned violent during an encounter with a White soldier in July 1960. Writing in his autobiography, Pryor Convictions: and Other Life Sentences, the comedian explained how he and another Black serviceman were watching Imitation of Life (1959) when another soldier began making fun of the movie. This led to a fight between the GI and Pryor's friend, which resulted in Pryor taking out a switchblade and attempting to stab the soldier in the back.
Pryor was subsequently arrested and thrown in the stockade, after which he was discharged from the Army. While he'd had a particularly difficult time in the service, he later credited the Army with giving him the drive to succeed on his own merit.
Carl Reiner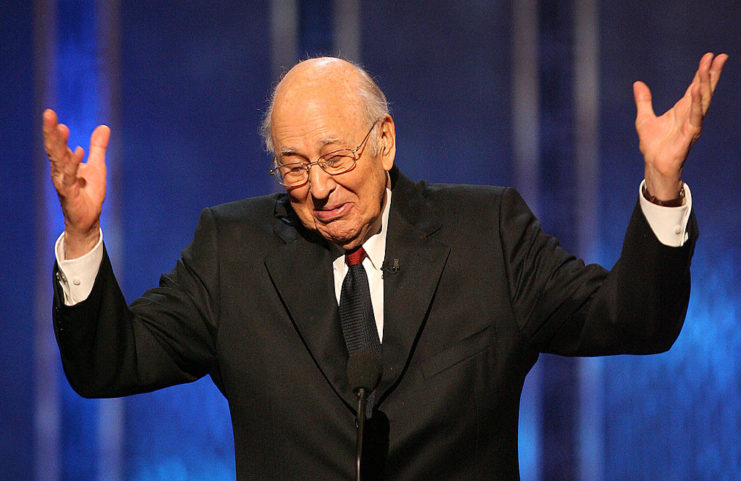 Before working alongside the likes of Mel Brooks and Sid Caesar, Carl Reiner served with the US Army Air Forces. The future comedian's military service began in October 1942, when he was drafted and sent to the US Army Signal Corps School. While there, he trained to be a radio operator, although he would later spend 10 months training to become a French interpreter. This was followed by an assignment in Hawaii as a teleprinter operator.
Reiner was subsequently transferred to the Special Services, and for two years performed for troops across the Pacific Theater, including in Guam, Iwo Jima and Tinian. In 1946, after four years of dedicated military service, he was honorably discharged.
Betty White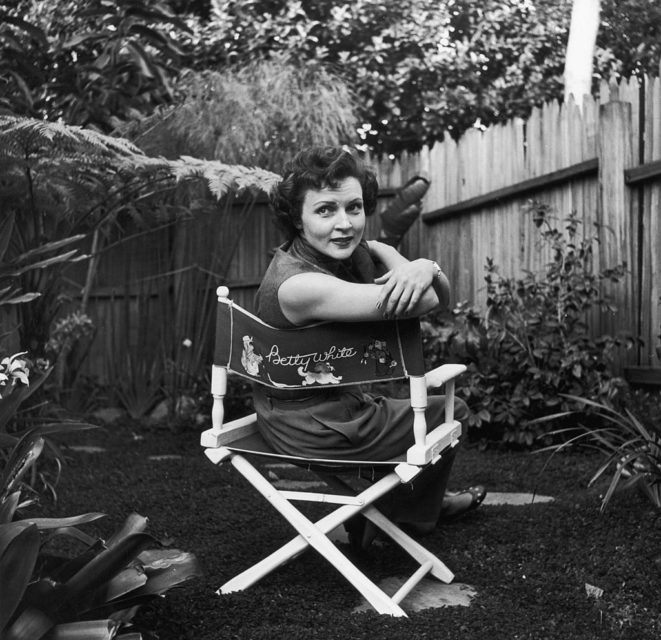 While not a stand-up comedian, one can't deny Betty White's ability to make audiences laugh through her small- and big-screen roles. Before the trailblazing actress was breaking barriers in a largely male-dominated industry, she volunteered to serve during the Second World War.
Just a few months after war broke out in Europe, a group of socialites founded the American Women's Voluntary Service (AWVS), believing the country would soon be involved in the conflict. White was among its members, driving PX trucks across California to ensure troops had the supplies they needed. She even took the time to attend events held for soldiers scheduled for deployment.
In 2020, the late actress commented on what life was like during that era, saying, "It was a strange time and out of balance with everything."
Jonathan Winters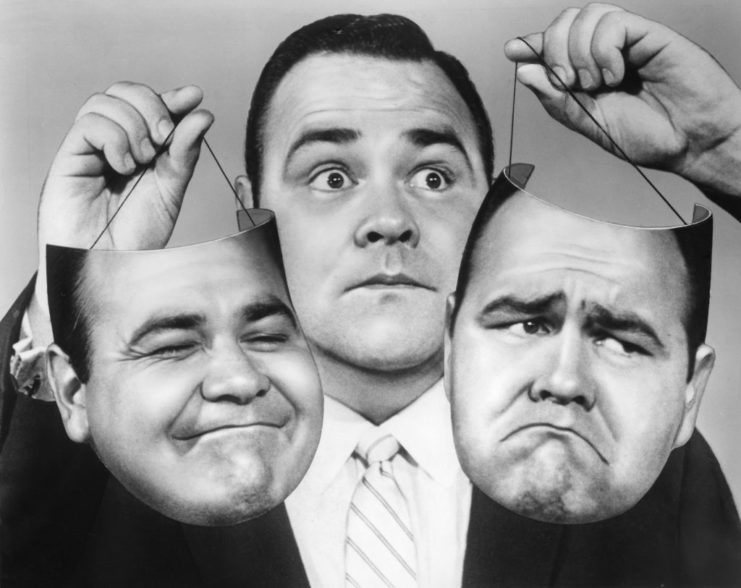 Best known for his comedy albums, Jonathan Winters was among the most popular funny guys of the mid-20th century, receiving a total of eight Grammy nominations, of which he won two. However, as a 17-year-old, the future comedian had his sights set on the military and enlisted in the US Marine Corps.
Serving from 1943-46, he completed boot camp at Marine Corps Recruit Depot, Parris Island. He participated in the Battle of Okinawa, and for his service during the Second World War was awarded a number of commendations, including the American Campaign Medal, the Navy Unit Commendation and the Marine Corps Good Conduct Medal.
Following the conflict, Winters was stationed aboard the USS Bon Homme Richard (CV-31), after which he was based out of Marine Barracks Philadelphia. In 1946, he was discharged with the rank of corporal.
Sinbad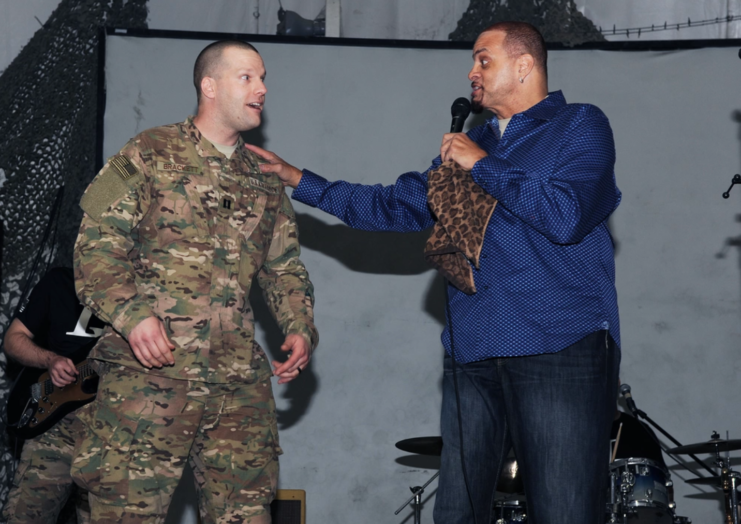 After a short-lived college basketball career, David "Sinbad" Adkins enlisted in the US Air Force, serving as a boom operator aboard a Boeing KC-135 Stratotanker refueling aircraft. He was assigned to the 384th Refueling Wing at McConnell Air Force Base, Kansas, where he began performing stand-up comedy at downtown venues and for his fellow airmen.
Sinbad wasn't someone who liked following the rigid rules and regulations that came with military service, with the comedian's time in the Air Force coming to an end in 1980 following a discharge "for parking my car in the wrong position." While this is likely a joke, there were countless times where he got in trouble for misbehaving. He even went AWOL a couple of times, which almost resulted in him receiving a dishonorable discharge.
Fred Willard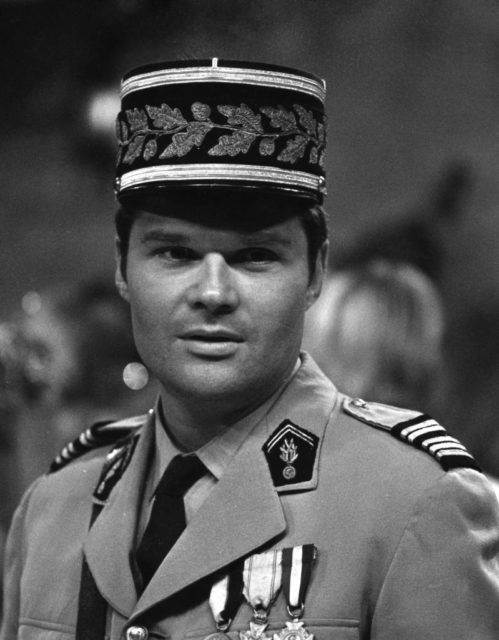 Beloved actor and comedian Fred Willard is best known for appearing in a number of popular comedy movies throughout his decades-long career – This Is Spinal Tap (1984), The Wedding Planner (2001) and Anchorman: The Legend of Ron Burgundy (2004), just to name a few. He also served a little-known stint in the US Army.
Willard graduated from both the Kentucky Military Institute (KMI) and the Virginia Military Institute (VMI), and was stationed in West Germany. During his military service, the future comedian also played with the US Army Baseball Team, which he's said to have enjoyed. In an interview with the Television Academy Foundation, he recalled that being a member of the team was "a great experience, but by this time… the military stuff – I was fed up."
Soupy Sales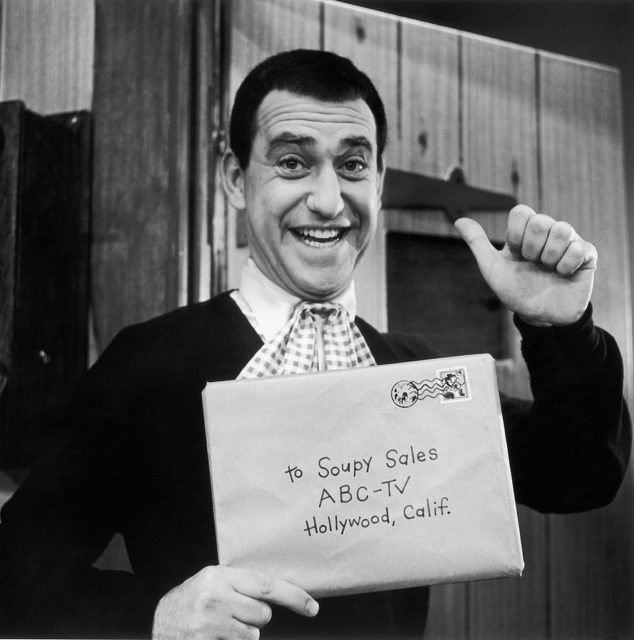 Milton "Soupy Sales" Supman is best known for being an actor for children's television, but what many might not know is that the comedian served with the US Navy during the latter part of the Second World War. Following his enlistment, he was assigned to the USS Randall (APA-224) in the south Pacific.
Sales brought his comedic talents to the seas, entertaining his fellow sailors by telling jokes over the attack transport's PA system. However, not all the antics aboard the vessel were viewed in a positive light. According to the US Naval Institute, the future star was made to testify at the court-martial of a Seabee who'd hit his commanding officer in the face with a pie. While Sales claimed the action was done as a joke, his comrade was restricted to base for two months.
George Carlin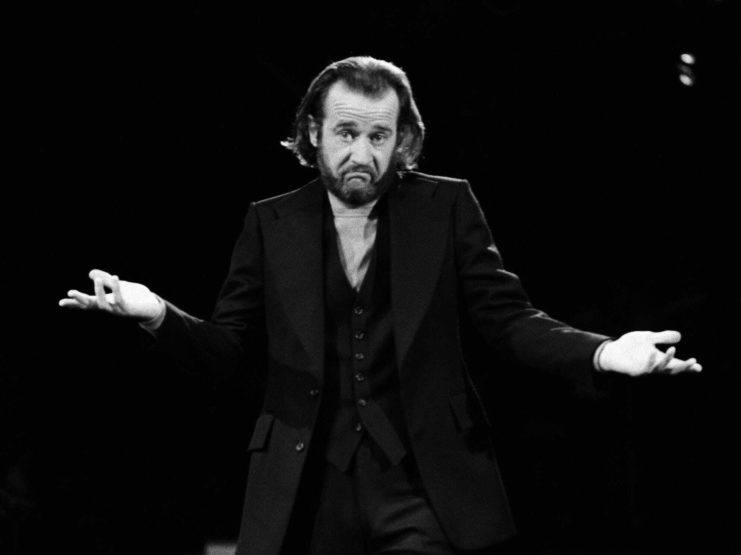 Likely the most controversial comedian on our list, George Carlin used his military service to fund his way through broadcasting school, via the GI Bill. This makes sense, when you consider the fact he was largely anti-military – why not use the thing you hate to achieve what you want?
After undergoing training to be a radar technician, Carlin was stationed at Barksdale Air Force Base, Louisiana. Beyond this, very little is known, other than the fact he was court-martialed three times, an "unproductive airman" and worked as a DJ for KJOE. The latter allowed him to make connections within the entertainment industry, which aided in his pursuit of comedy following his discharge in 1957.
While the recipient of a number of reprimands and non-judicial punishments, Carlin later stated he was happy to have received a general discharge, rather than a dishonorable one.
Charlie Callas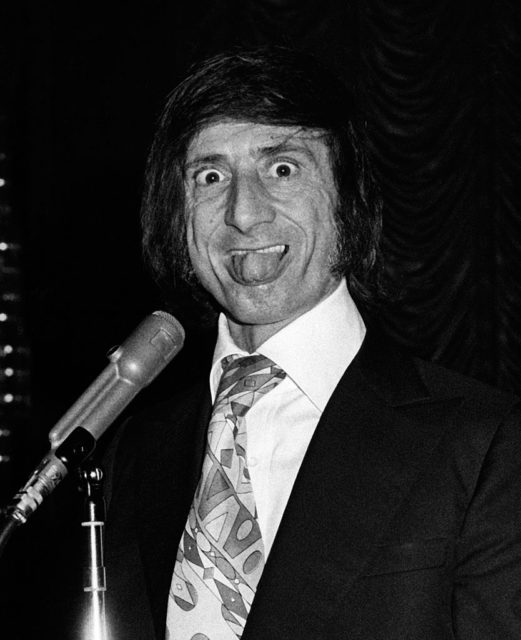 Very little is known about comedian Charlie Callas' military service – and when we say "very little," we mean it. All that's been made public is that he served with the US Army during the Second World War, after which he played drums for a number of musical groups.
Callas went on to have a memorable career in Hollywood, performing alongside the likes of Frank Sinatra, Dean Martin and Jerry Lewis, Bobby Vinton, and fellow veteran Mel Brooks. He even rubbed shoulders with the higher-ups at Disney, starring in the 1977 film, Pete's Dragon.
Benny Hill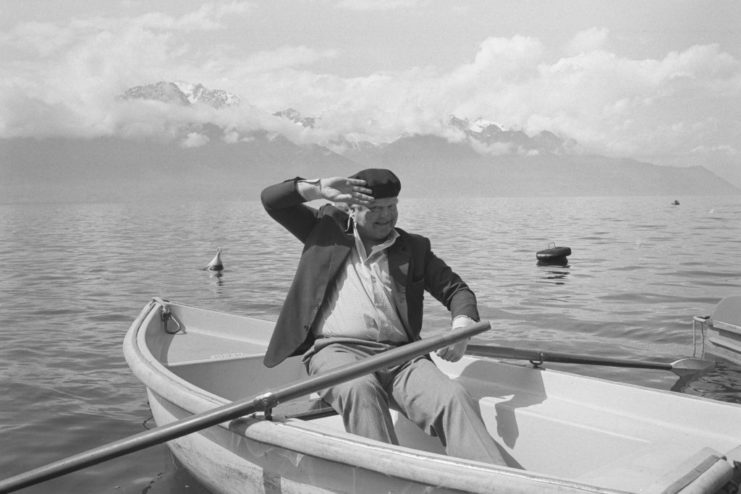 A former mainstay of British television, actor and comedian Benny Hill served as a mechanic in the British Army. Drafted into service in 1942, he was assigned to the Royal Electrical and Mechanical Engineers. Along with his role as a mechanic, he was tasked with being a truck driver and searchlight operator in Normandy with the Third Light Anti-Aircraft Searchlight Battery, just a few months following the D-Day landings.
While stationed in France, Hill and his unit were sent to Dunkirk, where they somehow managed to pass a pocket of around 7,000 German soldiers. Despite being in an area known to see action, the Third saw little in the way of combat, although a few were killed while on guard duty.
Prior to end of the Second World War, Hill was transferred to Combined Services Entertainment (CSE), the live entertainment section of the British Forces Broadcasting Service (BFBS), and stationed in Germany.
Don Rickles
Among the most famous actors and comedians to feature in Hollywood in the mid-20th century, Don Rickles' talent and humor transcended generations. Prior to breaking into the entertainment industry, however, he was a high school graduate who'd chosen to enlist in the US Navy.
The comedian's service in the military spanned two years during the Second World War. He joined the Navy in 1944 and was assigned to the USS Cyrene (AGP-13) as a seaman first class. Rickles sailed through San Francisco, the Panama Canal, Papua New Guinea and the Philippines with the motor torpedo boat tender as she resupplied torpedo carriers with provisions and fuel. Two years later, in 1946, he was honorably discharged.
Later recalling that time in his life, Rickles said, "It was so hot and humid, the crew rotted."
Drew Carey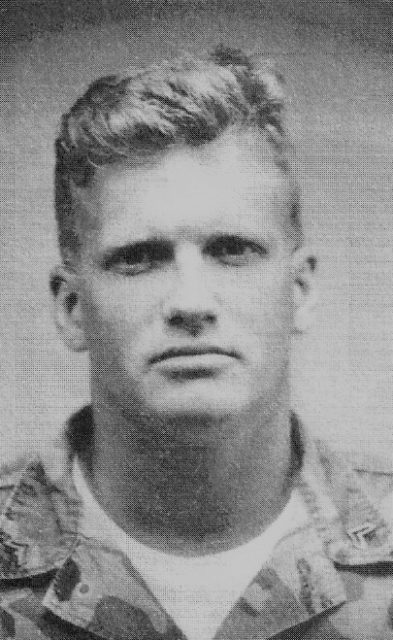 Comedian and gameshow host Drew Carey enlisted in the US Marine Corps Reserve in 1980 and served for six years as a field radio operator with the 3rd Battalion, 25th Marine Regiment in Ohio. Like many who join the military, he enlisted because he was without a job or post-secondary degree.
During his time in the Reserve, Carey would perform stand-up comedy, earning $10 per joke. It was also during his service that he adopted his famed horn-rimmed glasses and crew cut, both of which he still sports to this day. By the time he left, he'd reached the rank of sergeant.
He's since spoken about the Reserve and has credited his service for allowing him to find a "brotherhood of people that have done important things and stood for something." Despite no longer being an active Marine, Carey continues to show his support for the US military by performing shows with the USO.
Rob Riggle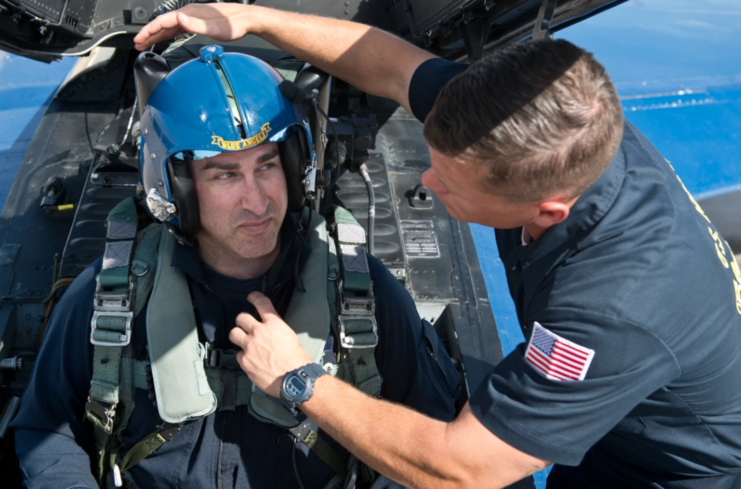 Among the most well-known comedians and military veterans to have made their way into Hollywood, Rob Riggle is a retired US Marine. Shortly after obtaining his pilot's license in 1990, he enlisted, with the aim of becoming an aviator. However, he left flight school to pursue comedy. Two years later, he was commissioned as a second lieutenant with the US Marine Corps Reserve.
Riggle was an active-duty Marine for nine years as a Public Affair's Officer in New York City and Los Angeles, and was deployed to Kosovo, Liberia, Afghanistan and Albania. He was usually attached to Command Elements, but due to his occupational specialty also served with a number of different units, including the 5th Special Forces Group.
He retired from the Reserve on January 1, 2013. During his 23 years of service, the lieutenant colonel was awarded a number of commendations, including the Meritorious Service Medal, the National Defense Service Medal, the Kosovo Campaign Medal, the Joint Service Achievement Medal and the NATO Medal, among many others.
Since his retirement, Riggle has continued to be involved with and support the US military. In 2007, while a correspondent for The Daily Show (1996 – present), he entertained troops stationed in Iraq, as part of the USO.
Art Carney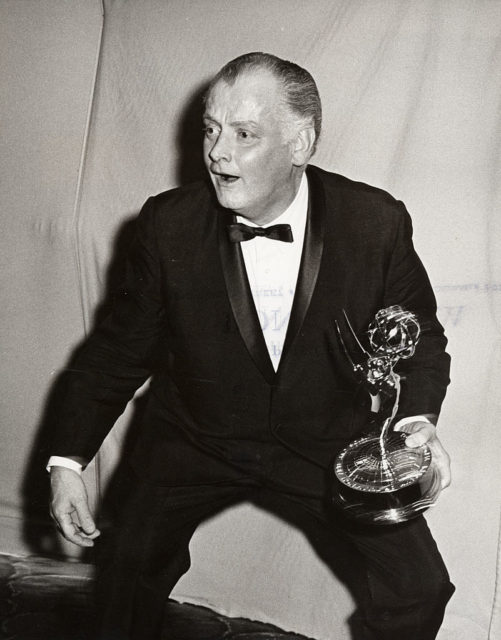 Academy Award-winning actor and comedian Art Carney is best-known for portraying Ed Norton on The Honeymooners (1955-56). However, over 10 years prior, he was a draftee in the US Army.
Landing in Normandy in July 1944, Carney served with the 28th Infantry Division as a machine gun crewman and infantryman. While manning a machine gun during the fighting around Saint-Lô, he was injured when a German mortar exploded, causing shrapnel to hit his leg. He was sent back to Normandy and transported to an Army hospital in the English Midlands to recover, although he suffered permanent damage to the appendage. This caused him to walk with a limp for the rest of his life.
Carney was discharged from the Army in 1945 as a private. For his military service, the comedian was awarded the Purple Heart, the World War II Victory Medal, the European-African-Middle Eastern Campaign Medal and the American Campaign Medal.
Bob Newhart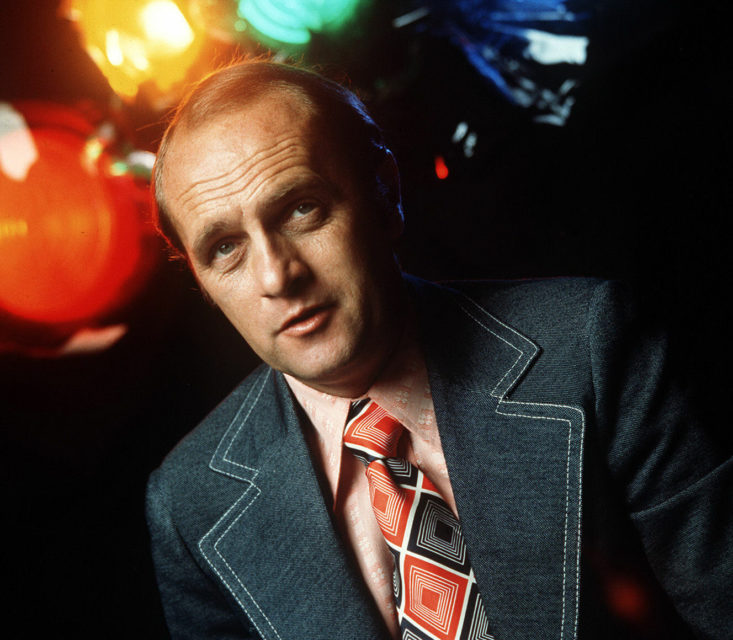 Bob Newhart was drafted into the US Army during the Korean War, shortly after he graduated from Loyola University Chicago. Serving from 1950-53, he was a personnel manager until his discharge during the post-war demobilization of America's Armed Forces.
That's about all that's known about Newhart's military service. Following stints at a number of companies, the comedian began to make a name for himself through his stand-up shows and albums. This eventually led to numerous television appearances, the most notable of which were The Bob Newhart Show (1972-78), Newhart (1982-90) and Bob (1992-93).
Blake Clark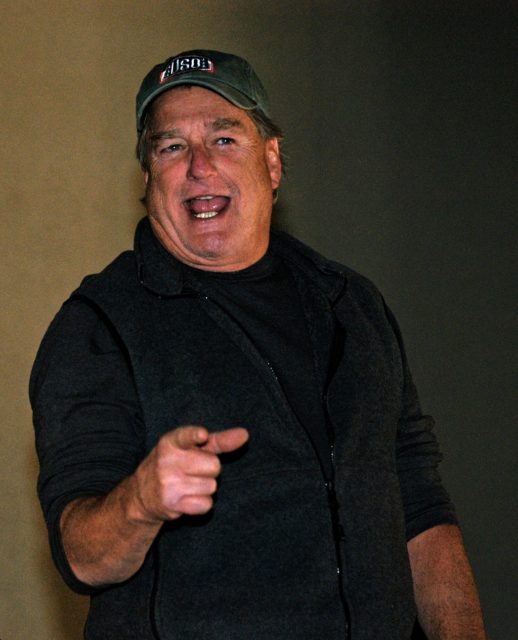 Stand-up comedian and actor Blake Clark is best known for playing Harry Turner on Home Improvement (1991-99) and Chet Hunter of the 1990s teen series, Boy Meets World (1993-2000). He's also a veteran of one of the most famous divisions of the US Army: the 101st Airborne Division, also known as the "Screaming Eagles."
Clark was commissioned an infantry officer after graduating from Officer Candidate School in November 1969 and assigned as an executive officer with A Company, CgT First Brigade out of Fort Dix, New Jersey. With the Vietnam War still raging overseas, he was named an infantry platoon leader with A Company, 1st/11th Infantry Regiment, 1st/5th Infantry Division. This was followed by his service with the 101st Airborne.
Earning a number of decorations for his actions in Vietnam – among them the Bronze Star and an Air Medal – the comedian ended his military service with the rank of first lieutenant. He subsequently incorporated his experiences in the Army into his stand-up performances, bringing the sights and horrors to everyday citizens in a way that wouldn't jar them.
Clark has been active with a number of veterans organizations, and has teamed up with the USO to perform shows for troops stationed overseas.
Harvey Korman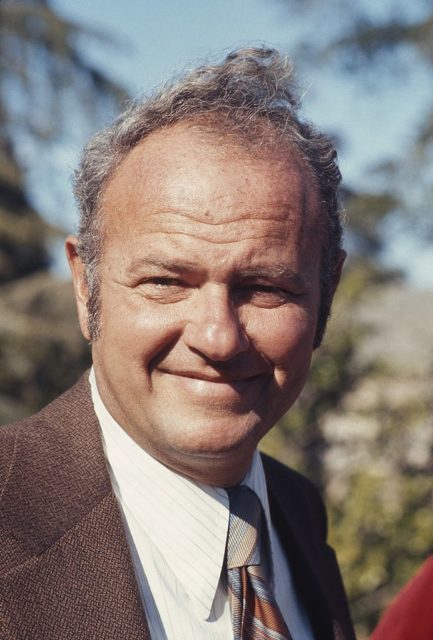 Comedian Harvey Korman's military service began toward the end of the Second World War. Enlisting in 1945 and serving until the following year, he was a proud member of the US Navy. However, that's about all the public knows about that time of his life.
More from us: These Celebrities Bravely Served During the Vietnam War
Following his discharge, Korman studied drama and eventually landed his first role as a waiter on an episode of The Donna Reid Show (1958-66). This was followed by a number of other television appearances, with his big break coming with Mel Brooks' Blazing Saddles (1974). This film and the ones that followed helped secure Korman's reputation for being one of Hollywood's best comedians.