Winston Churchill is almost synonymous with World War II, serving as British Prime Minister throughout the conflict. However, he wasn't the only Churchill to do his bit for king and country. His youngest child, Mary Soames, not only acted as his aide-de-camp on many occasions, but also worked with various volunteer organizations and served with the Auxiliary Territorial Service (ATS). Her dedicated service more than earned her the Churchill name.
Growing up a Churchill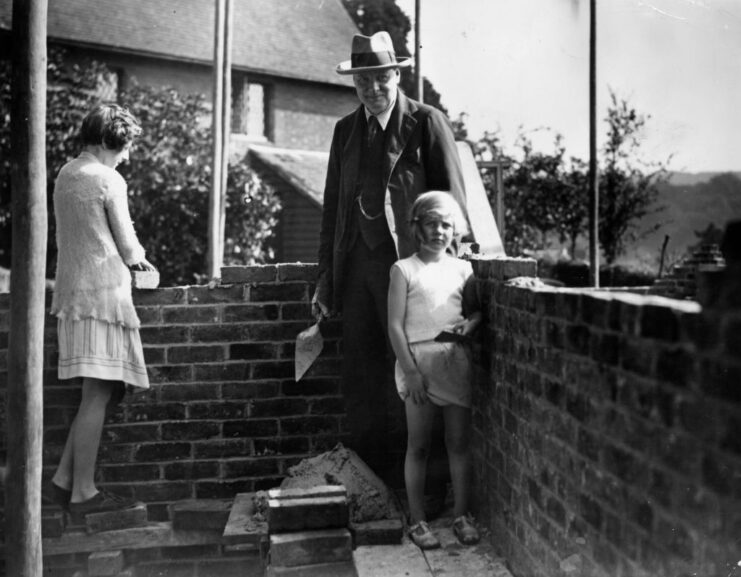 Mary Soames (née Spencer-Churchill) was born on September 15, 1922 as the youngest of the five Churchill children. She was raised in Chartwell House, the family's country home in Kent, and attended local schools in the area.
In many ways, Mary's childhood was as normal as other Brits; she raised orphaned lambs, tamed foxes and played in a small house that her father built by hand for the kids. In other ways, however, her time growing up was abnormal, as her father was already a well-known and well-respected Member of Parliament. She grew accustomed to many famous individuals visiting the family home, including T.E. Lawrence, Noël Coward and Charlie Chaplin.
Although she grew closer to her parents as she aged, Mary was predominantly raised by Madeline Whyte, who went by the name "Nana" with the children.
Wartime volunteer
Mary Soames was still a teenager when the Second World War broke out in 1939. She joined many projects suitable for a girl her age, notably with the Red Cross and the Women's Voluntary Service (WVS). She also found herself engaged to Eric, Lord Duncannon, and had a brief dalliance with a US Army officer. The former "all happened in the rush of the war" and was quickly stomped out by her parents, who told her she was "too young, hadn't seen enough people."
This all changed in 1941, when Mary enlisted in the Auxiliary Territorial Service after hearing a conversation between her father and one of his generals that women should man anti-aircraft batteries. She didn't tell him she was doing this, but it doesn't appear as thought he minded all that much.
Mary joined a mixed unit in Enfield as a sergeant, before rising through the ranks to junior commander. Along with being posted to batteries in Hyde Park and Hastings, she also saw service in Germany and Belgium.
Auxiliary Territorial Service (ATS)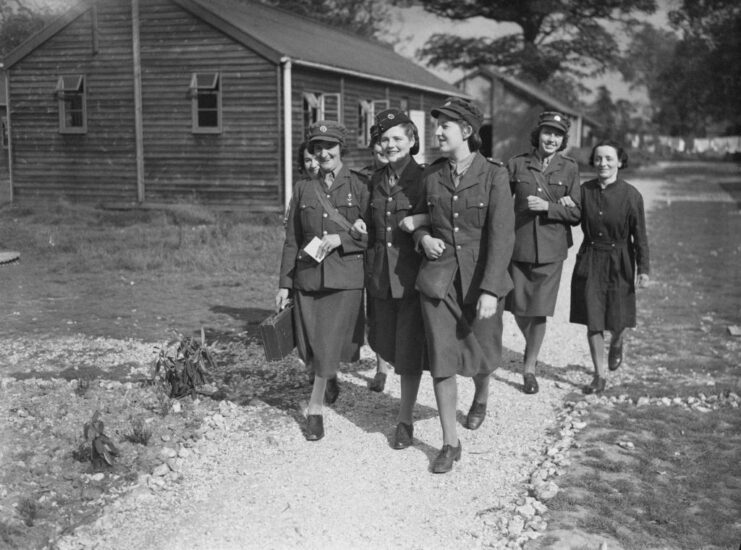 Mary Soames spoke highly of her time in the Auxiliary Territorial Service, later recalling, "We were shooting at flying bombs, which were a relatively easy target. We had two teams and, when you were off duty, you were meant to be getting some sleep. But you couldn't, the bloody guns were going off all the time, so we used to sit on the cliffs and watch. I was billeted in a house on the front, quite exposed and, on Saturdays, the people next door used to ask if we'd like to have a bath and a fish tea."
Mary also enjoyed the freedom of it all, especially once she was an officer. Dances were held on nights off, but she "had to be back by midnight." This changed as she rose through the ranks, with her explaining, "When I became an officer, I quite often arrived back at four in the morning and was back on duty again by nine. There was a very jolly atmosphere."
Daughter of a high-profile political figure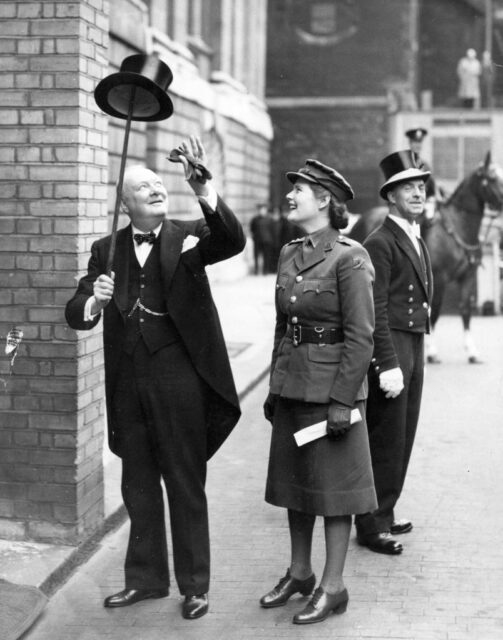 Life in the Auxiliary Territorial Service was very different from Mary Soames' time at home. At a dance, she made fun of an American soldier's big feet, who responded by giving her "about 30 good-natured whacks" over his knee. When news of this broke, a friend of the soldier told Time, "She's a regular guy and, like her old man, can take it."
While these men might not have treated Mary differently, this wasn't the case for everyone. She once commented on what it was like serving as the prime minister's daughter, saying the "uniform [was] a tremendous leveler," but that she was still a well-known figure.
Mary said the worst experiences were when she was moved to a new unit, as "you had to start all over again and make the point that you weren't just there to polish your nails. It was much easier when I was in the ranks. Once you were an officer, it was far more of a struggle to be accepted."
Serving as Winston Churchill's aide-de-camp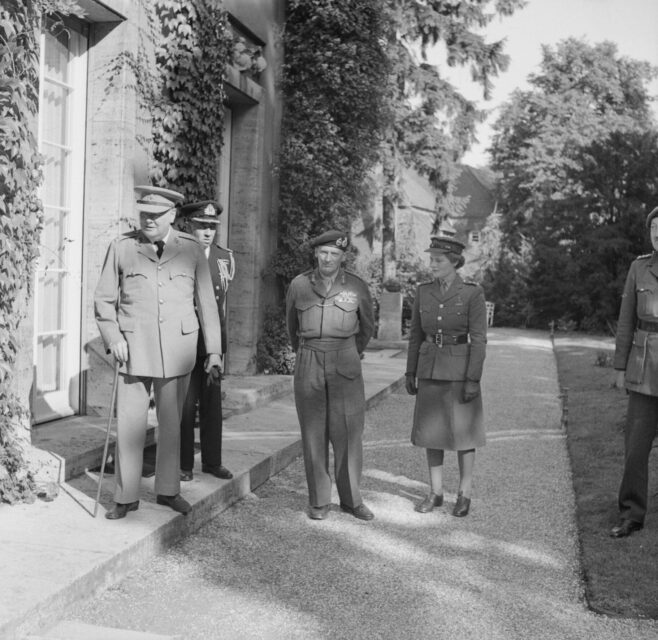 However, being Winston Churchill's daughter also came with some exceptional perks. Mary Soames' father frequently took her overseas with him to serve as his own aide-de-camp. In 1943, she joined him on a trip to visit US President Franklin Roosevelt, writing in her diary about the "extremely violent cocktails" he served them.
Another of these trips was to the Potsdam Conference and Churchill's post-Victory In Europe (VE) tour, where she met both US President Harry Truman and Soviet leader Joseph Stalin. She made an entertaining comment about the latter, calling him "small, dapper and rather twinkly."
Mary's Second World War service was well regarded, and she was made a Member of the Order of the British Empire (MBE) in 1945. When the conflict concluded, she continued to live an exceptional life, even if she found the initial transition back to civilian clothes difficult.
Mary Soames' later life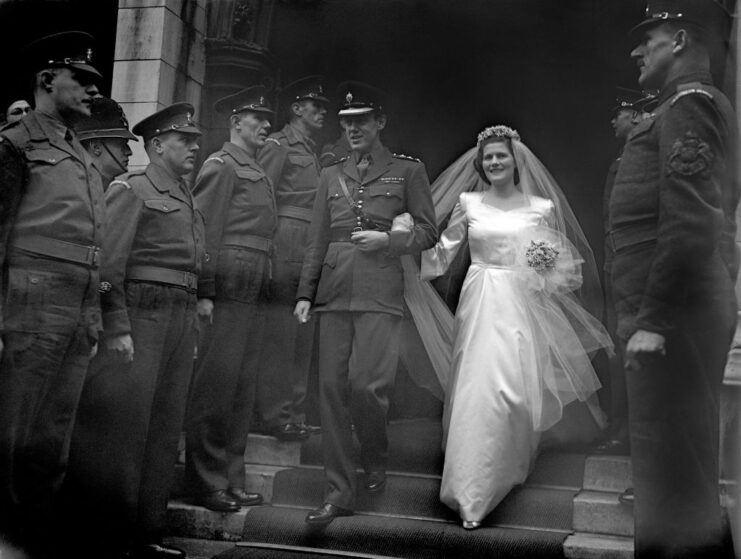 Mary married politician Christopher Soames in 1947, and traveled with him to Paris and Rhodesia for his official duties. One of her main passions was philanthropy, and she worked with the International Churchill Society, the Church Army, Churchill Houses, the Royal National Theatre and the National Benevolent Fund for the Aged. For her public service, she was made a Dame Commander of the Order of the British Empire (DBE) in 1980.
Philanthropy aside, Mary also became a respected author. She wrote Clementine Churchill: The Biography of a Marriage and published a book of letters written between her parents, among several other works.
During Queen Elizabeth II's Golden Jubilee in 2002, Mary was asked to dine with the Queen, then-British Prime Minister Tony Blair and a collection of former political leaders and their relatives. In April 2005, she was made a Lady Companion of the Order of the Garter (LG).
More from us: Australian Soldiers Viewed the 'Fuzzy Wuzzy Angels' As Their Saviors During World War II
Mary Soames died on May 31, 2014, at the age of 91. She was cremated and buried in the family plot alongside her husband, who predeceased her in 1987.