Adrian Carton de Wiart. Not many people know the name, but it belonged to one of the most battle-scarred soldiers in the history of the British Army. Carton de Wiart served in three different wars, and don't think he got away unscathed. He suffered 11 injuries, and by the end of his military career was a one-eyed, one-handed war hero – and that's just scratching the surface of his military career.
Adrian Carton de Wiart's early years
On May 5, 1880, Adrian Carton de Wiart was born to an aristocratic family in Brussels, Belgium. Growing up relatively well-off, Carton de Wiart was sent to boarding school in England and eventually studyied law at Balliol College at Oxford University. Itching for something more, he dropped out and enrolled in the British Army.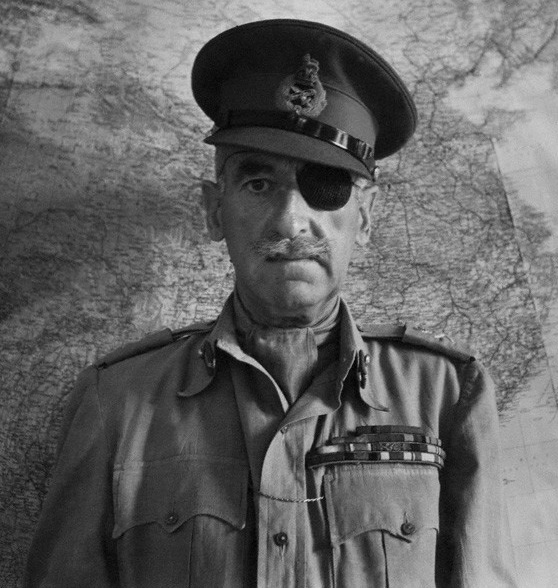 At the time, Carton de Wiart was underaged, not a British subject (he was of Belgian and Irish descent) and did not have his father's consent. That didn't stop him. Carton de Wiart, who was 20 years old, pretended to be 25 and signed up under the pseudonym "Trooper Carton."
Service during the Second Boer War
In 1899, Adrian Carton de Wiart left for Africa with the Middlesex Yeomanry during the Second Boer War. While serving in South Africa with Paget's Horse, the elite 19th Battalion Imperial Yeomanry, he received the first of nearly a dozen combat wounds. He was shot in the stomach and groin, and was forced to return to England to recover.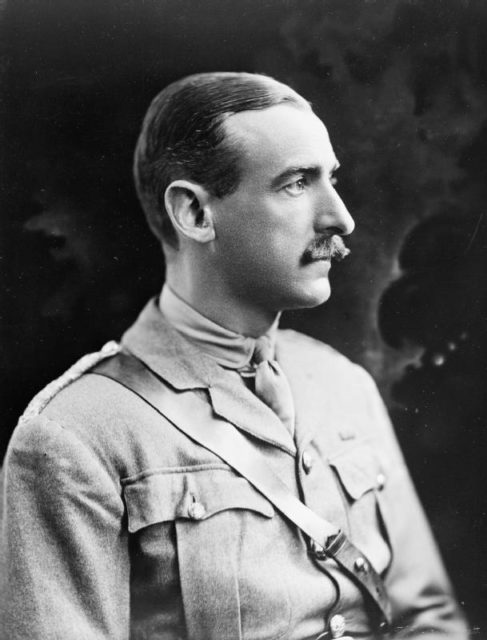 Carton de Wiart's father was furious upon his return, but allowed him to remain in the army. Following another stint at Oxford, he was commissioned in the Second Imperial Light Horse, and later returned to South Africa, where he was given a regular commission as a second lieutenant with the 4th Dragoon Guards.
Adrian Carton de Wiart survived serious injuries during World War I
Despite his renewed service in South Africa, Adrian Carton de Wiart didn't see frontline action again for over a decade. When the First World War broke out in 1914, Carton de Wiart was a British subject and quickly began serving with the Somaliland Camel Corps. While fighting off the Dervish State, he was hit by gunfire in the arm and face. The shot to his face took out his left eye and part of his ear.
Remembering the incident, military buddy and then-staff officer Hastings Ismay, 1st Baron Ismay said Carton de Wiart must have been in agony, and that the doctor had said there was nothing he could do to save the eye and that the injured soldier had to be kept with them until it was safe. Ismay recalled, "I honestly believe that he regarded the loss of an eye as a blessing as it allowed him to get out of Somaliland to Europe where he thought the real action was."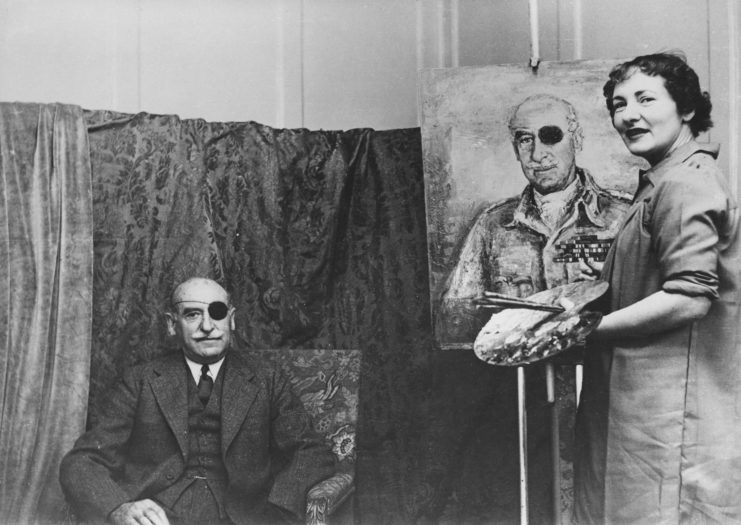 After returning to England, Carton de Wiart recovered and was given a glass eye. It was extremely uncomfortable, but he needed it to be declared medically cleared and fit for service. As soon as he was able, he threw the glass eye out of a taxi window and slung on his iconic eye patch.
Losing a hand on the Western Front
In 1915, Adrian Carton de Wiart was sent to the Western Front, where he participated in the Second Battle of Ypres. During the battle, the German Army launched an artillery barrage, which shattered Carton de Wiart's left hand. When a doctor refused to amputate two dangling finger, the British officer ripped them off himself. Later that year, a surgeon amputated the entire hand.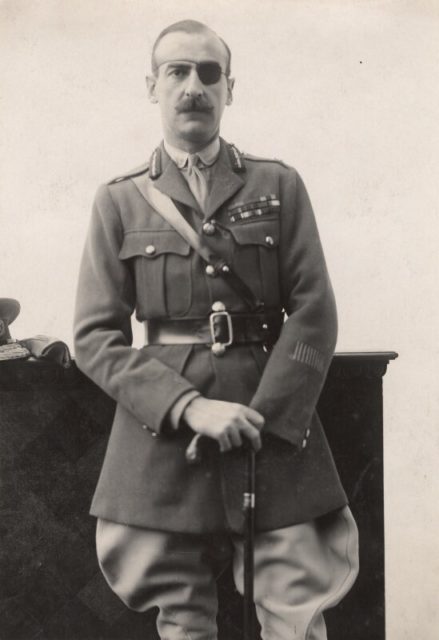 Despite having lost both his left eye and hand, Carton de Wiart somehow managed to get medically cleared. In 1916, he was the commander of the 8th Battalion, Gloucestershire Regiment at the Battle of the Somme, where he received the Victoria Cross for his efforts. There, he inspired awe in his men as he pulled grenade pins with his teeth and hurled them at the enemy with his one good arm.
Carton de Wiart went on to fight additional battles in WWI, including the battles of Passchendaele, Cambrai and Arras, and experienced even more injuries. Following the conflict, he spent time living in Poland as second-in-command of the British-Polish Military Mission.
Adrian Carton de Wiart was a prisoner of war during World War II
When World War II began, Adrian Carton de Wiart continued his service. After providing military advice in Poland, he led a campaign in Norway and was stationed in Northern Ireland with the 61st Division. He was dispatched to Yugoslavia in 1941. On his way there, his plane was shot down over the Mediterranean. He survived the crash, swam ashore and was taken prisoner by the Italians.
At this point, Carton de Wiart was 60 years old, but that didn't stop him from trying to escape. He and three other prisoners – Richard O'Connor, Thomas Ranfurly and Philip Neame – were committed to escaping, and Carton de Wiart made five attempts. He escaped through a tunnel he'd dug for seven months and spent 18 days disguised as an Italian peasant before he was captured and taken to Rome.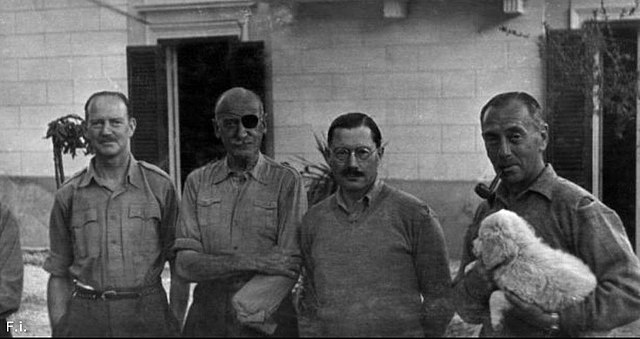 Carton de Wiart was then brought to Lisbon and his release was negotiated. British Prime Minister Winston Churchill then had him sent to China to become the Government's Military Representative to General Chiang Kai-Shek. He held this position until 1946, during which time he toured the Burma Front.
In October 1947, Carton de Wiart officially retired from the British Army, having been given the honorary rank of lieutenant general. During his service, he'd suffered injuries to his face, stomach, left eye, ear, hip, ankle, head and leg, and along with the Victoria Cross was presented with the Croix de guerre, the Polish Cross of Valour and the British War Medal, among other decorations.
A peaceful end to an exciting life
In contrast to the gruesome injuries he experienced in battle and the toll they took on his body, Adrian Carton de Wiart lived a peaceful life following his retirement. He wrote an autobiography, titled Happy Odyssey: The Memoirs of Lieutenant-General Sir Adrian Carton de Wiart, that Churchill wrote the foreword for. Surprisingly, his earning of the Victoria Cross wasn't mentioned.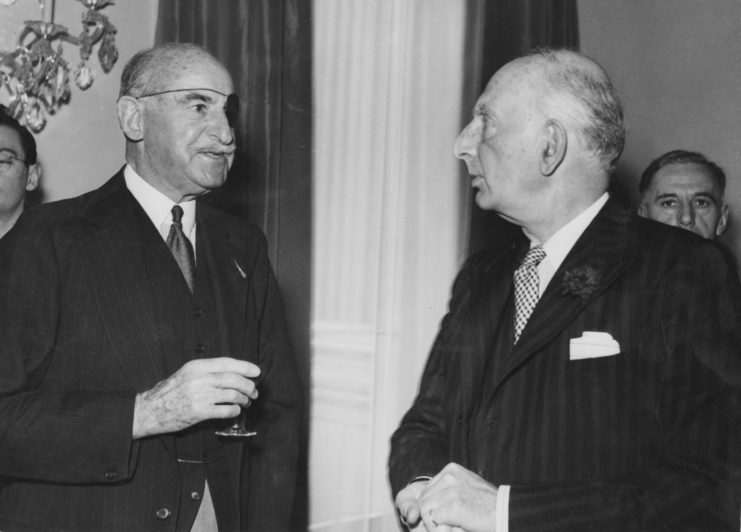 More from us: David Hackworth: The Highly Decorated 101st Veteran Who Led Tiger Force in Vietnam
After years of service, Carton de Wiart settled in County Cork, Ireland and died peacefully at home in June 1963, at the age of 83. He and his second wife, Joan, are buried in Caum Churchyard.