Just over a year ago I published a blog of photos taken during the battle of the Somme in 1916. This Fall marks the centenary of another famous and bloody battle of the First World War, the Battle of Passchendaele, which began on 31st July 1917.
The battle took place on the Western Front, from July until November 2017 for control of the ridges south and east of the Belgian city of Ypres in West Flanders.
Officially known as the Third Battle of Ypres, Passchendaele became infamous not only for the scale of casualties but also for the mud. Shelling between the two sides had destroyed the drainage systems that were keeping the reclaimed marshland dry, meaning that men and horses drowned in some of the worst conditions of the war.
The British lost an estimated 275,000 casualties at Passchendaele to the German's 220,000, making it one of the war's most costly battles of attrition.
The more populous Allies could better afford the losses, especially with the recent entry of the United States on their side, but the battle had delivered a blow to the collective morale of the British Expeditionary Force. Passchendaele, often remembered as the low point of the British war effort, remains synonymous with the terrible and costly fighting on the Western Front.
I have chosen a handful of photos to illustrate the living and fighting conditions of British and Commonwealth troops, from Canada, Australia, and New Zealand. I decided to colourise these images as a tribute to the men pictured because I believe that color adds another dimension to historic images, and helps modern eyes to connect with the subjects, more than with a black and white photo.
I have found that black and white images are too often sadly ignored, especially by younger generations, and by colourising the photos, I hope that more people will stop to learn more about the subjects and what the men went through 100 years ago.
The information accompanying the photos comes from the National Library of Scotland's website and other online sources.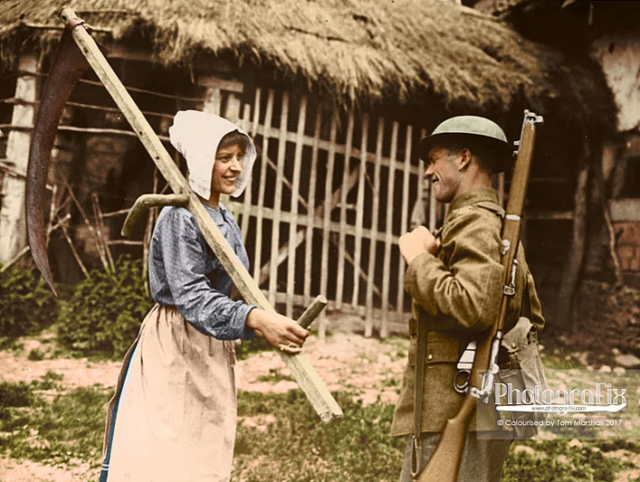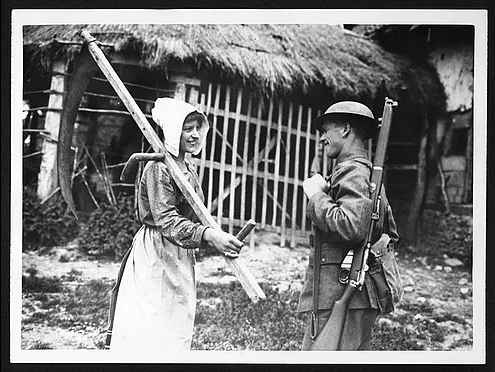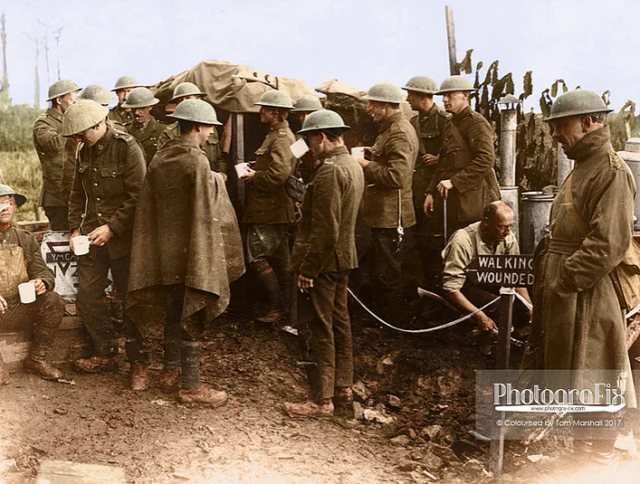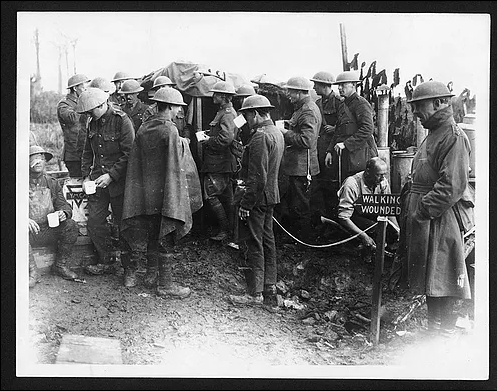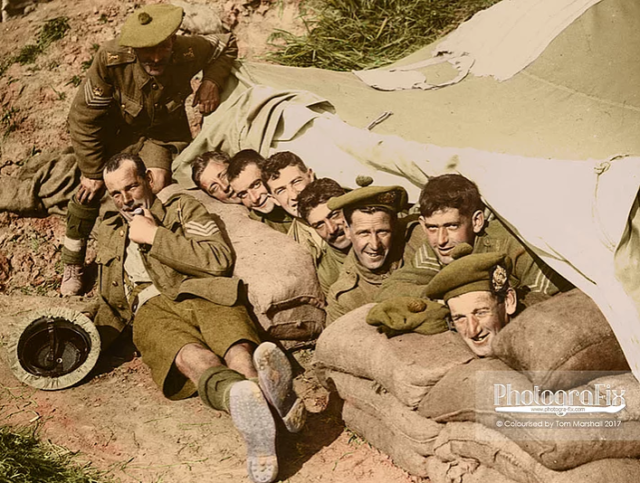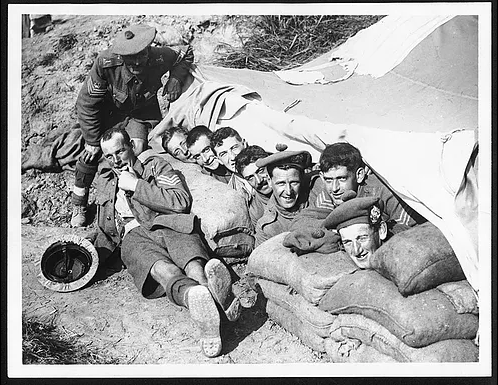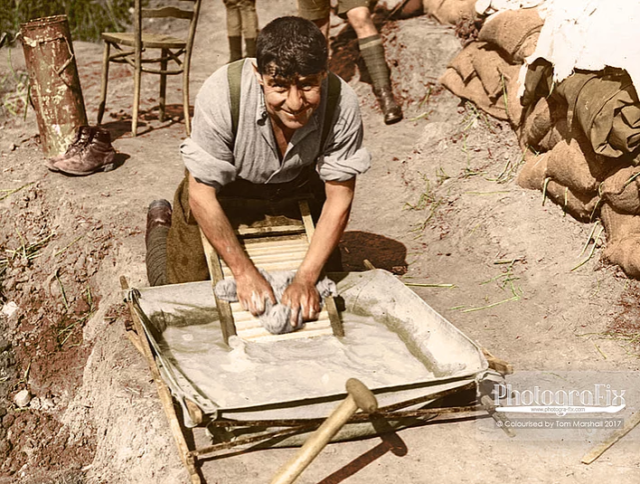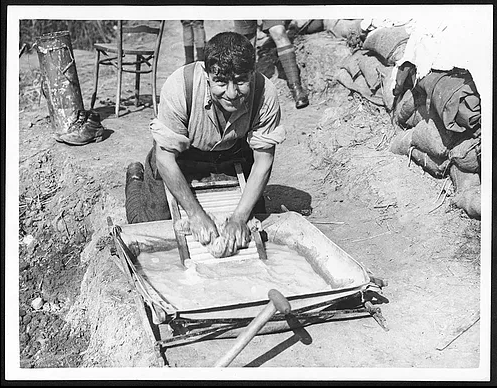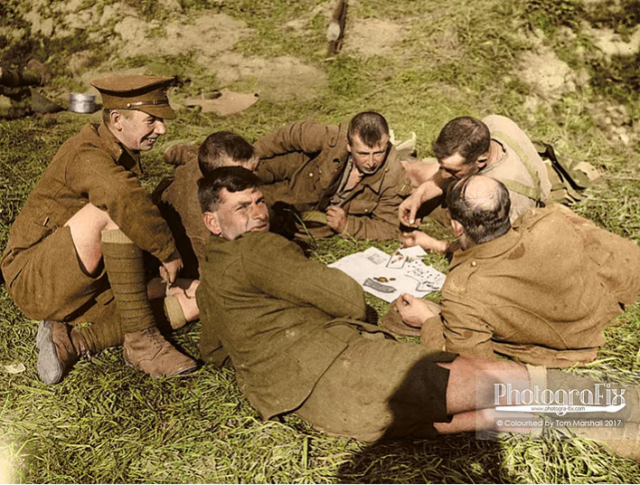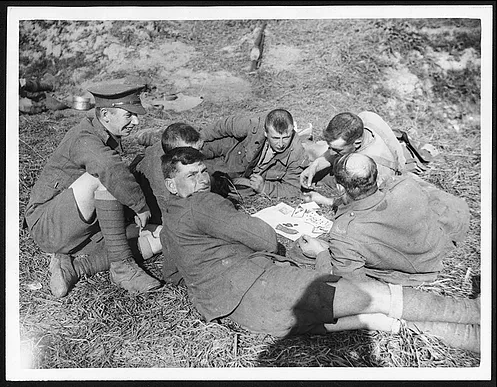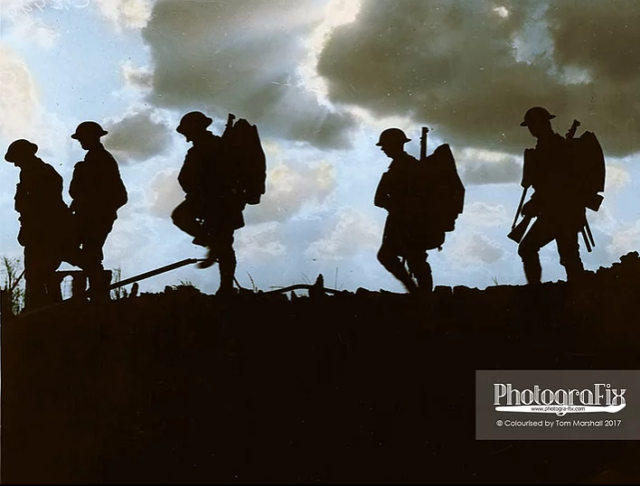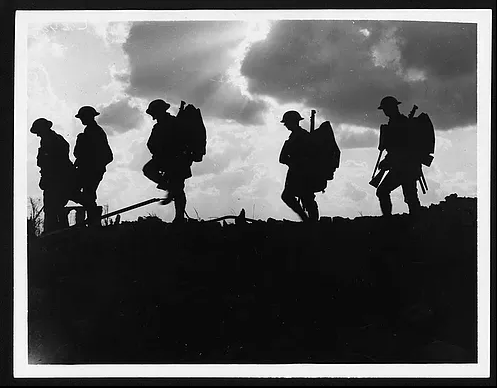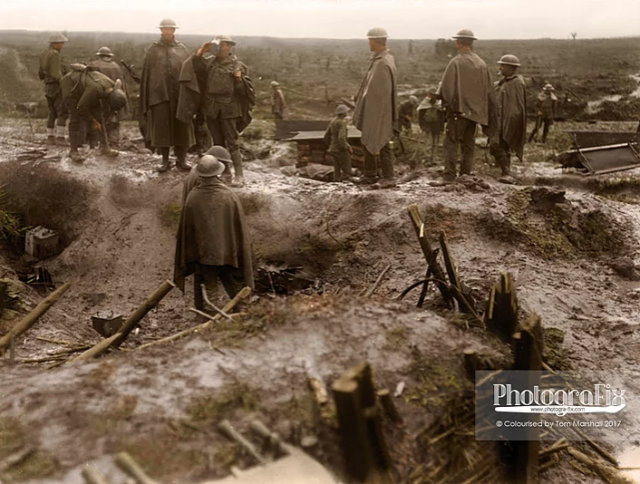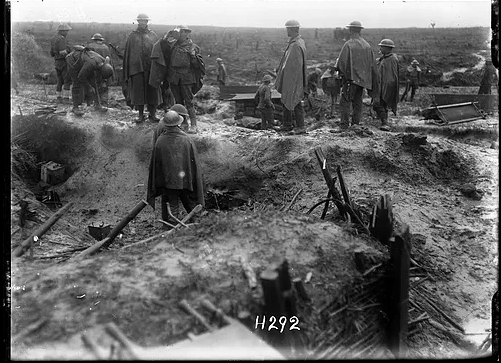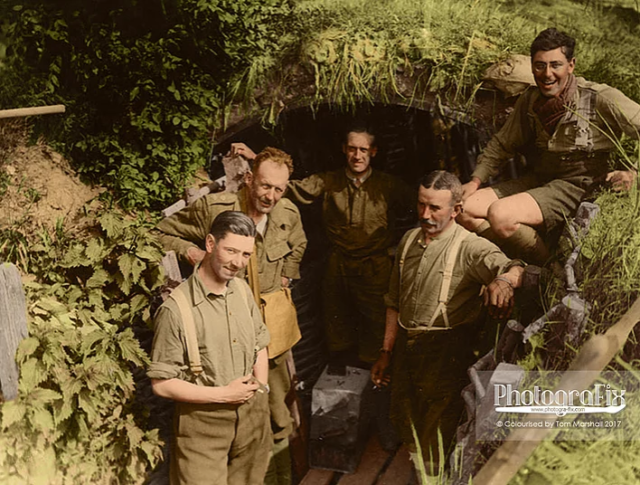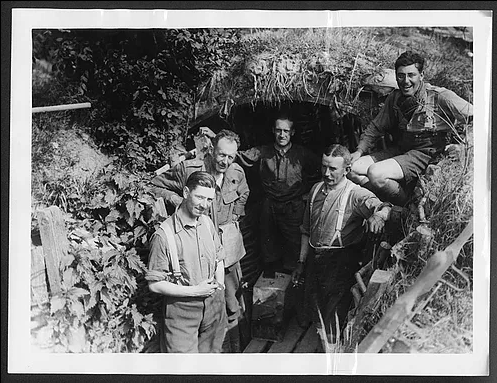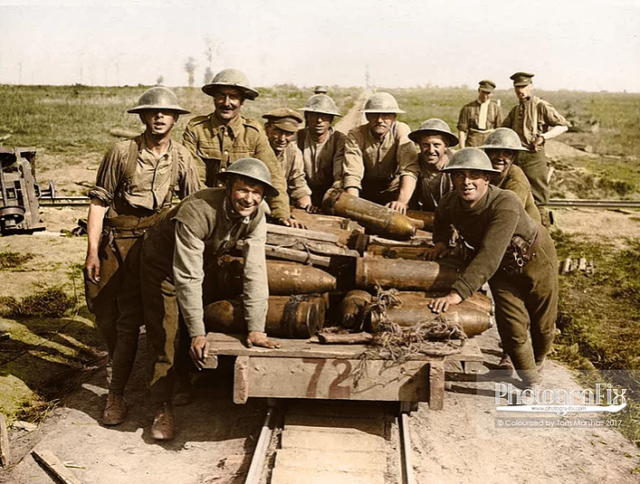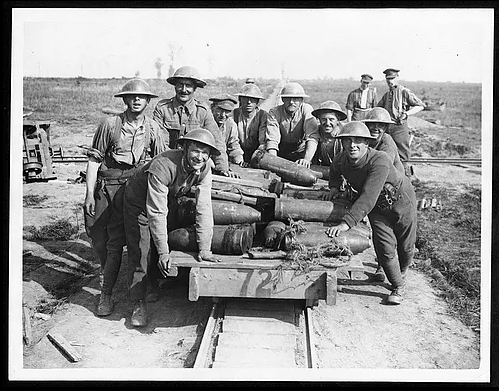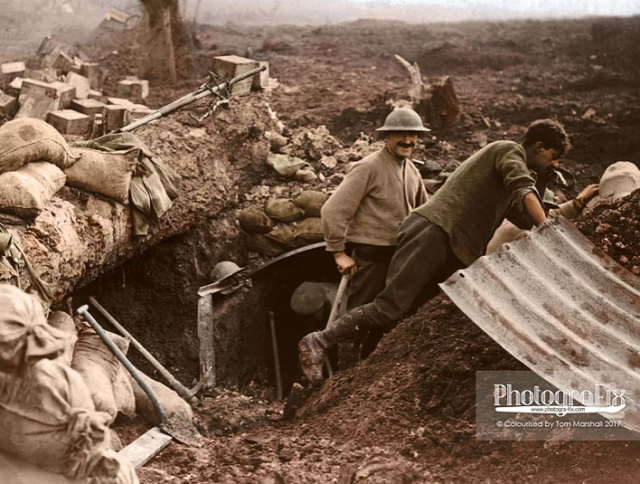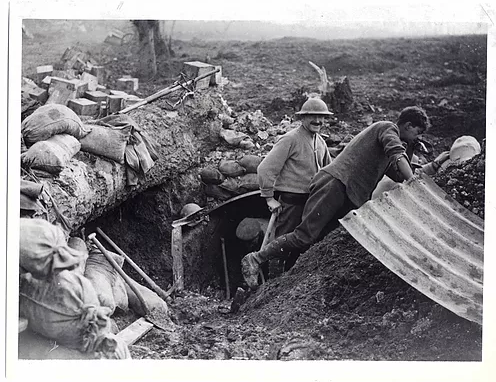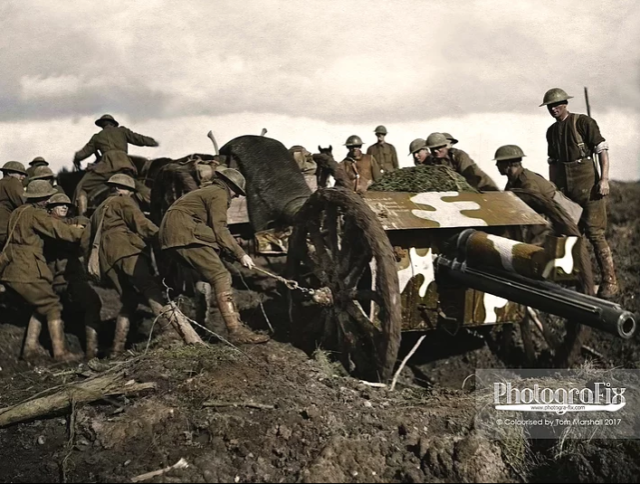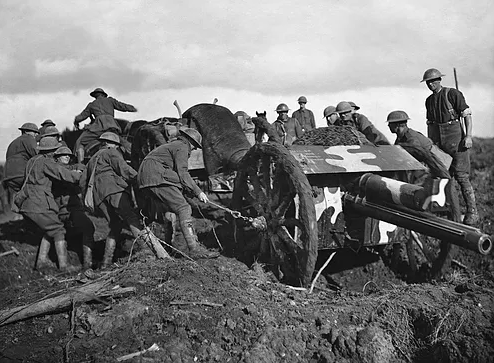 Original images courtesy of the National Library of Scotland.
To see more of my colourised photos, please follow PhotograFix on Facebook and Twitter.
I am a regular contributor to WW1 Colourised Photos, a community of colourisers from around the world who bring the First World War to life in colour. I highly recommend taking a look at their Facebook page.
All colourised images © Tom Marshall (PhotograFix) 2017.