The 80s wasn't all about action buddy movies and teen comedies, there were a lot of war movies made during that decade too.
It's easy to overlook war movies from the 80s but some of them are stone cold classics, ranking alongside the greatest ever made. Here's 6 of the best…
Gallipoli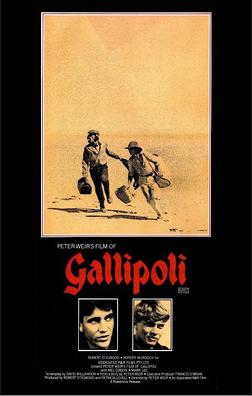 1981's Gallipoli provided more than just an early role for Mel Gibson. It was an atmospheric and harrowing portrait of young Australian men shattered by conflict. The title comes from the Gallipoli peninsula in Turkey (then the Ottoman Empire). During the First World War, a brutal campaign was fought there.
While it isn't regarded as terribly accurate, under the direction of Peter Weir it became a standout depiction of how battle alters people.
Talking to Literature/Film Quarterly, Weir revealed that at first "we were not getting at what this thing was, the burning center that had made Gallipoli a legend… so we put the legend to one side and simply made up a story about two young men, really got to know them, where they came from, what happened to them along the way". Mark Lee starred alongside Gibson's Frank Dunne as pal Archy Hamilton.
Empire Of The Sun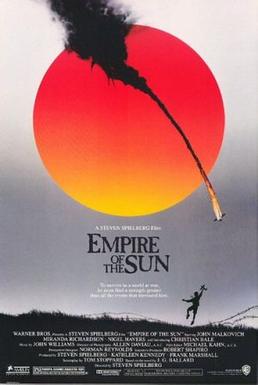 Steven Spielberg seemed to own the 80s, with E.T. and Raiders Of The Lost Ark just a couple of his box office hits. But he stumbled a little with 1987's Empire Of The Sun, a World War II epic starring a young Christian Bale (then 13). Bale played Jim Graham, who is separated from his family in Shanghai and finds himself in a remorseless internment camp run by the Japanese.
Based on the book by J.G. Ballard, it wasn't an immediate success. US audiences didn't take much to it, though it performed better around the world.
"Spielberg is a good storyteller with a good tale to tell," wrote Roger Ebert. "But it never really adds up to anything. What statement does Spielberg want to make about Jim, if any?… The movie falls into the trap of so many war stories, and turns horror into nostalgia."
Despite this lukewarm reception, the movie has a 90% audience score on Rotten Tomatoes. The site describes it as "an underrated gem".
Glory
As the 80s drew to a close, Edward Zwick's American Civil War movie Glory arrived in cinemas. This 1989 Oscar winner had a fine cast of Denzel Washington, Morgan Freeman and Matthew Broderick among others. It told the story of the 54th Massachusetts Infantry Regiment, the 2nd African American regiment of the Union Army. One of the best war movies.
Denzel Washington won the Academy Award for Best Actor in a Supporting Role and Freddie Francis bagged Best Cinematography. Washington took the part of Pvt Silas Trip, a young recruit who in one scene is cruelly beaten.
"It was a spontaneous improvisation that Washington has long admitted was unplanned," Den of Geek wrote—a natural reaction to living the moment where his character… is being whipped for an unfair charge of desertion—yet it's perfectly apiece with the natural agony and virtue inherent in that Civil War movie."
Full Metal Jacket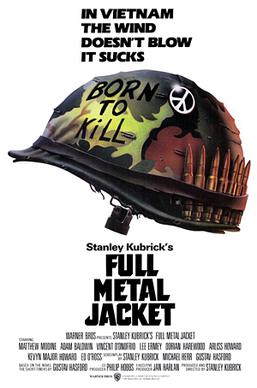 By the 80s, a Stanley Kubrick movie was a rare event. In 1987 he released Full Metal Jacket, a Vietnam War drama and his first film since The Shining. It was based on a novel, The Short-Timers by Gustav Hasford. Like many war stories, it follows a group of young men as they enlist in the army before enduring the rigors of conflict. Yet no-one does it quite like Kubrick.
The movie was shot in English locations, far removed from Southeast Asia. Turning a London gasworks into the devastated Vietnamese city of Huế was just one of the director's feats of illusion.
Matthew Modine starred as "Joker" Davis, who didn't have much to laugh about. Legendary Gunnery Sgt Hartman (R. Lee Ermey) terrorized him and the other recruits with a memorable stream of elaborate insults.
"Stanley was really making a film about the effects of war…" Modine told the Guardian, "what happens when young men who've been taught their whole lives to respect life then become killers."
Das Boot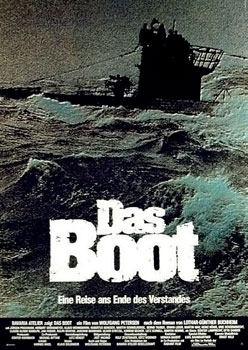 Das Boot ("The Boat", 1981) is a German war movies classic that takes audiences to new depths! Set aboard a U-boat during the Second World War, it put director Wolfgang Petersen and star Jürgen Prochnow on the map. Pronchow played the captain of the title craft, U-96. The script was based on the book by Lothar-Günther Buchheim.
Speaking to Mandatory, Petersen offered his thoughts on the submariners' situation. He said, "at the time there was so much propaganda going on that these kids when they went out, they were like superstars. If they survived, when they came back, they were celebrated like pop stars. Also the whole bull**** with everything for Germany, 'give your life for Germany,' they very strongly developed it."
He aimed to show the mens' patriotism, but also the tough realities of life in arguably the ultimate pressure cooker environment. The result is seen as a gold standard for sub-based films. James Cameron's claustrophobic sci-fi sequel Aliens (1986) is believed to have been influenced by the movie.
Platoon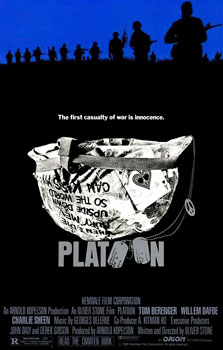 If one director captured the essence of the war in Vietnam, it's Oliver Stone. His 1986 drama Platoon drew upon his time as an Infantryman in the midst of the controversial conflict. A key, if unwitting, force behind the production was John Wayne. His famously one-sided production The Green Berets (1968) led Stone to create a more accurate version of life on the ground.
Charlie Sheen starred as Pvt Chris Taylor, together with a couple of names who came to practically define US cinema – Forest Whitaker and Willem Defoe. Originally the story was called Break and Stone wanted The Doors' Jim Morrison to play the main character. Eventually Stone made a separate movie about this other game-changing band of brothers in 1991!
The experience was transformative for the director. In conversation at the BFI, Stone said of Vietnam, "I'm very lucky that I got to make three war  movies about it (the others being Born On The Fourth Of July and Heaven & Earth) – I think that helped enormously.
Another Article From Us: Pearl Harbor Veteran Passes Away at Age 100
I think there are a lot of successful Vietnam veterans in civilian life who are doing very well on the surface but are very bottled up inside… Vietnam was a charnel house… But that's the nature of war. Platoon is fundamental, it's almost biblical."