Josephine Baker broke various color barriers, is a feminist icon, advocated for civil rights, and rose to be the most famous woman in France throughout the 1920s and 1930s.
Josephine Baker's role in the French Resistance has received comparably little attention to her dances in "banana-skirts," film appearances, and vaudeville routines. But she was able to use her star power to gain access to Axis secrets during the Second World War. While she is a  remarkable woman, her time as a French spy is truly fascinating.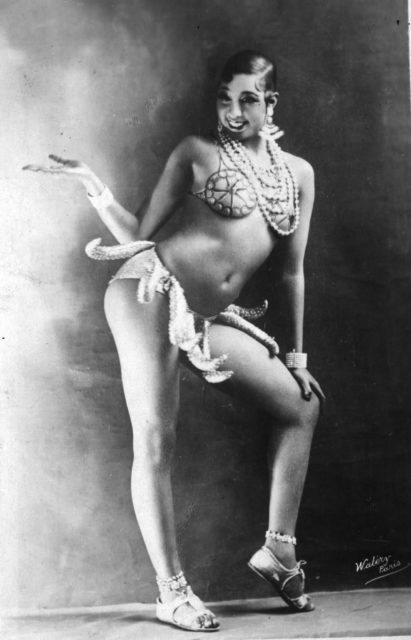 Early life
Josephine Baker was born on June 3, 1906, in St. Louis, Missouri. Josephine grew up without a father and in poverty. Between ages 8 and 10, she left school to help support her family doing odd jobs. When Baker was 16, she joined a dance troupe from Philadelphia to begin touring with them. Baker was a chorus girl performing in Shuffle Along and The Chocolate Dandies in New York.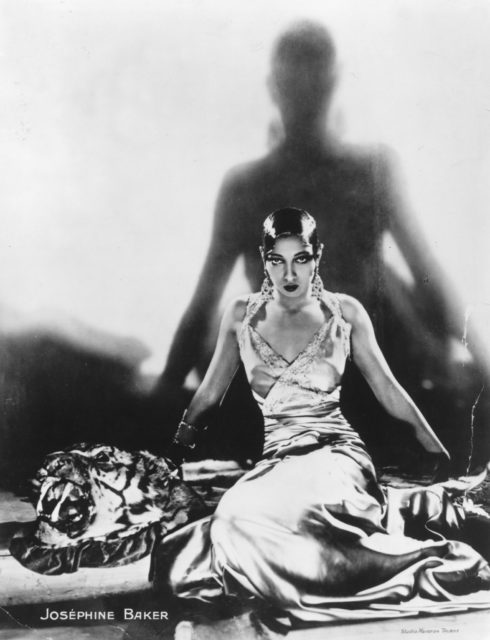 In 1925, Josephine went to Paris, where she became an overnight success, first as an erotic dancer but eventually as both a film star and singer. She rubbed elbows with a young Ernst Hemingway, was drawn multiple times by Pablo Picasso, and befriended Jean Cocteau, who helped her become the highest-paid entertainer in pre-war France. She became a French citizen in 1937 and was ready to risk everything for her new country.
The war begins
When France declared war on Germany in September 1939, French military intelligence agent Jacques Abtey met with Josephine Baker to recruit her to the Deuxième Bureau — the French military intelligence agency. The agency didn't usually recruit female correspondents, but Baker was chosen because of her celebrity status.
According to Abtey, the intelligence agency was looking for patriotic agents who could offer strong connections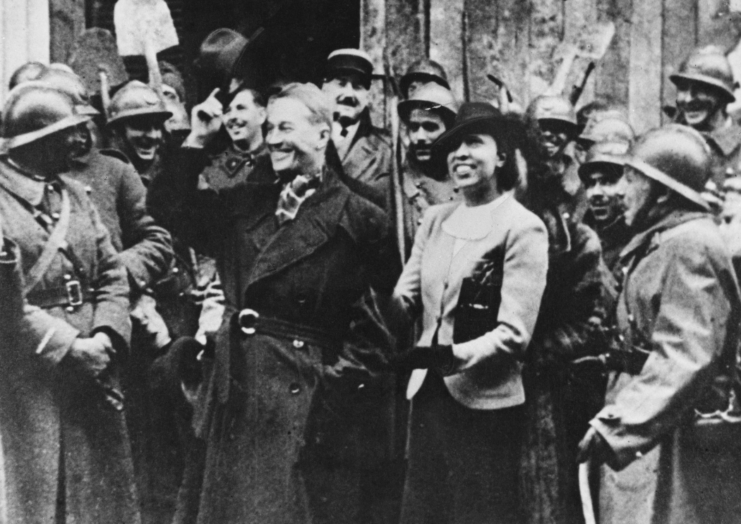 Baker seemed to have just what the Deuxième Bureau was looking for. When Abtey first met with Baker, he recalled her saying, "France made me what I am. The Parisians gave me their hearts, and I am ready to give them my life."
Not only was Baker ready to give her life for France, but she was able to offer invaluable connections to the French Resistance. Because of her celebrity status, she was able to secure invites to parties held at the Italian and Japanese embassies.
Baker would often write notes on her hands and arms about conversations she heard at these parties so she wouldn't forget them. Although this was a dangerous practice, she would just laugh and say "no one would ever think I am a spy" when confronted about it.
The Nazis close in on Paris
It was clear to Jacques Abtey that Paris was soon going to fall to the Nazis, so he urged Baker to go South. After all, Josephine Baker symbolized all the things the Nazis hated. She was a successful, Black, bisexual woman who, in 1937, had married a Jewish man.
So, in June 1940, Baker packed up all of her priceless possessions (including a bed once owned by Marie-Antoinette) and headed 300 miles southwest of Paris. Here, she rented a chateau and hid refugees and French Resistance members in her new residence.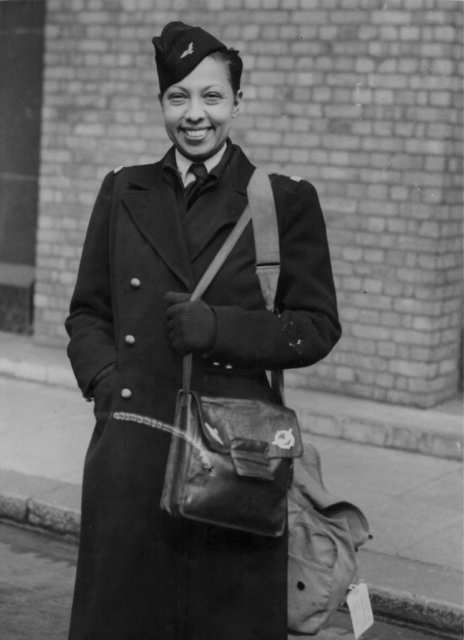 In November 1940, Abtey and Baker worked together to smuggle documents to General Charles de Gaulle and the Free French Government in exile in London. Information that the French Resistance had gathered on the German army in France was transcribed in invisible ink onto Baker's sheet music, while important photographs were pinned under Josephine's dress.
Claiming to be embarking on a South American tour, Baker and Abtey planned to get to London through neutral Portugal. However, to do so, they first had to cross the Spanish border.
While this initially caused some concern for members of the Resistance and Jacques Abtey — who was posing as Josephine's ballet instructor — the Spanish border guards and German police were so captivated by Josephine that the pair ended up having no problems crossing the border and their documents went completely undetected by German police.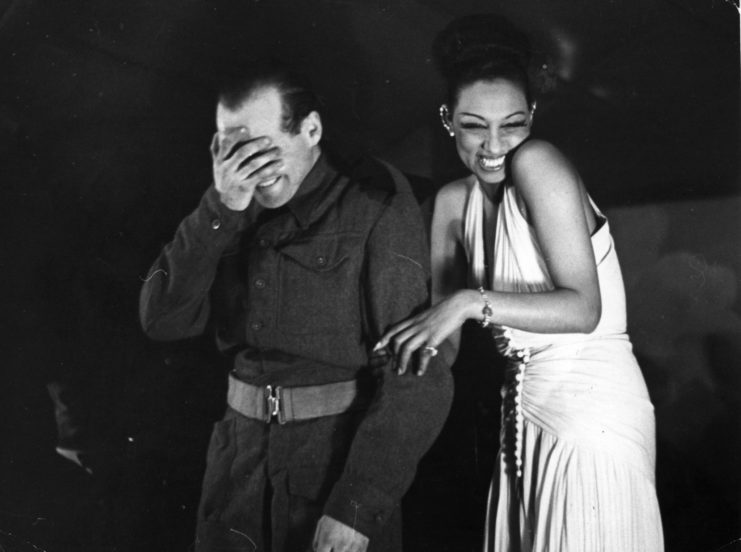 While Josephine was in Portugal and Spain on this business trip, she also continued her espionage work at embassy parties, gaining details on Axis troop movements. Instead of writing notes on her arms, she would write notes on pieces of paper and attach them to her bra with a safety pin.
Later, Josephine wrote that she wasn't concerned about this tactic: "My notes would have been highly compromising had they been discovered, but who would dare search Josephine Baker to the skin? When they ask me for papers, they generally meant autographs."
Off to North Africa
In January 1941, Jacques Abtey and Josephine Baker were sent to Morocco to set up a liaison and transmission center in Casablanca. For this trip, Josephine brought with her two emeralds, 28 pieces of luggage, a Great Dane, two mice, and three monkeys. It would have been more suspicious, Josephine reasoned, if she had been traveling light.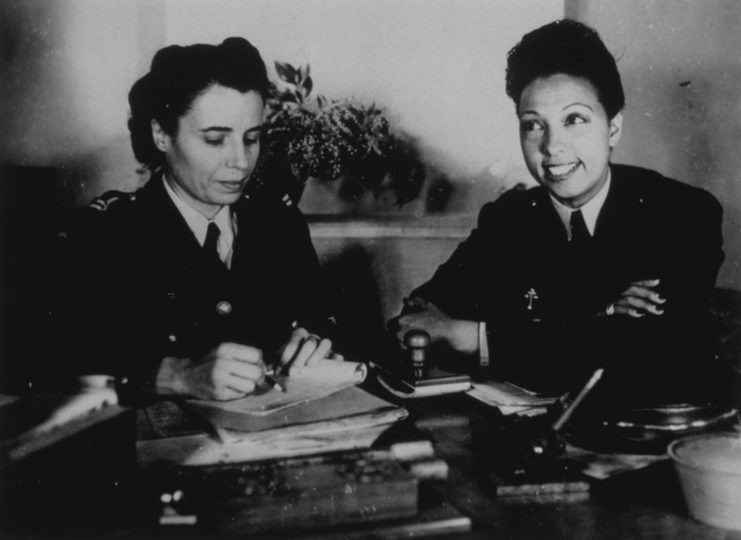 In Morocco, Josephine worked closely with French Resistance networks and used her connections to secure passports for Jews fleeing Nazis in Eastern Europe.
However, in June 1941, Josephine fell ill with peritonitis leading to multiple surgeries and an 18-month hospital stay. She was so sick that multiple different news outlets ran stories about her death. In an interview for the Afro-American, she told reporter Ollie Stewart that this was a "slight error" because she was "much too busy to die."
Josephine continued to be involved in her Resistance work even as she recovered, and both diplomats and fellow French Resistance members held meetings at her bed. When Josephine was fully recovered, she embarked on a tour in North Africa, entertaining the troops stationed there and bringing in more than three million francs for the French Free Army.
Along with the money made from her tour, she also sold her own personal possessions to raise money for the poor citizens of Paris and the French Free Army. She once auctioned off her gold cross of Lorraine for 300,00 francs and donated it all to the Resistance.
Awarded for her efforts
Although Josephine Baker refused to accept any money for her work in the French Resistance, she gained even more recognition than she had before the war began. For her courageous efforts and service, the women's auxiliary of the French airforce made her an officer. For the rest of her life, Josephine wore her Air Force uniform for public appearances — including the March on Washington in 1963.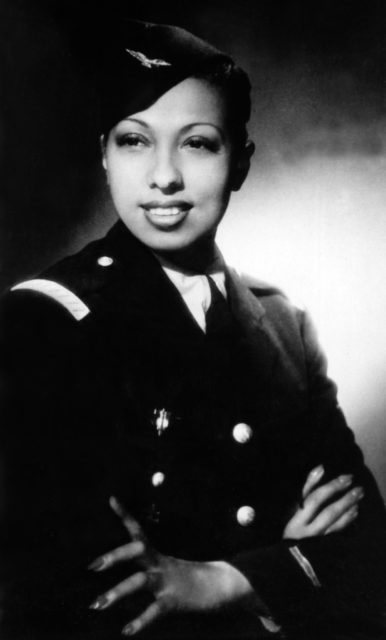 In 1945, General (and later Prime Minister of France) Charles de Gaulle presented Josephine with two prestigious honors, the Croix de Guerre and the Rosette de la Résistance. He also named her a Chevalier de Légion d'Honneur — the highest order of merit for military and civil action.
When asked later about these awards, Josephine recalled asking why she was receiving them, feeling that "others deserved it more."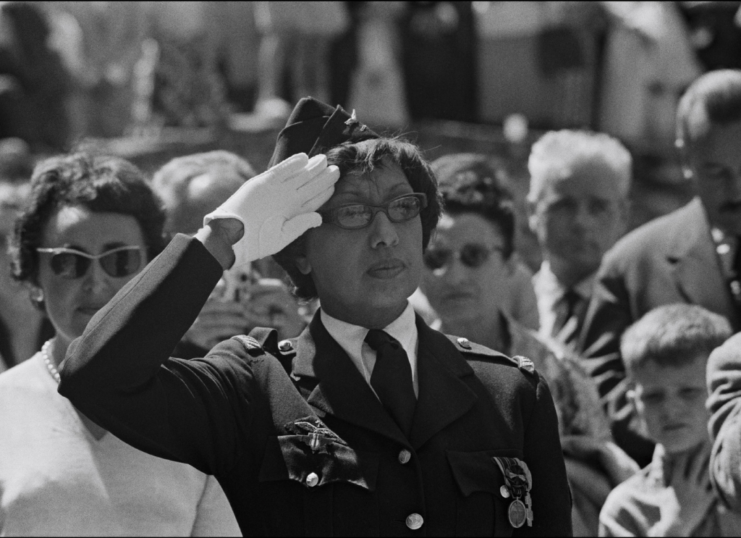 When Josephine was asked why she volunteered with the French Resistance, she recalled that "of course I wanted to do all I could to aid France, but the thing that drove me as strongly as did the patriotism was my violent hatred of discrimination in any form. The Nazis were racists. They were bigots. I despised that sort of thing. I was determined that they must be defeated."
More from us: Babrak Karmal: From Exile To President
We remember Josephine Baker not only as an African-American star who broke color barriers throughout her life, but also as a French Resistance fighter who risked her life for the freedoms of all people.