Among the rows of men saluting the Führer in an infamous photo dating back to July 1936, one individual is seen standing, arms crossed, daring to challenge the expected compliance. Why the act of rebellion? Why was he, August Landmesser, in the crowd in the first place? What led him to stand so firmly opposed?
They say a photo is worth a thousand words, and this image offers a glimpse into a tragic sequence of events.
The infamous photograph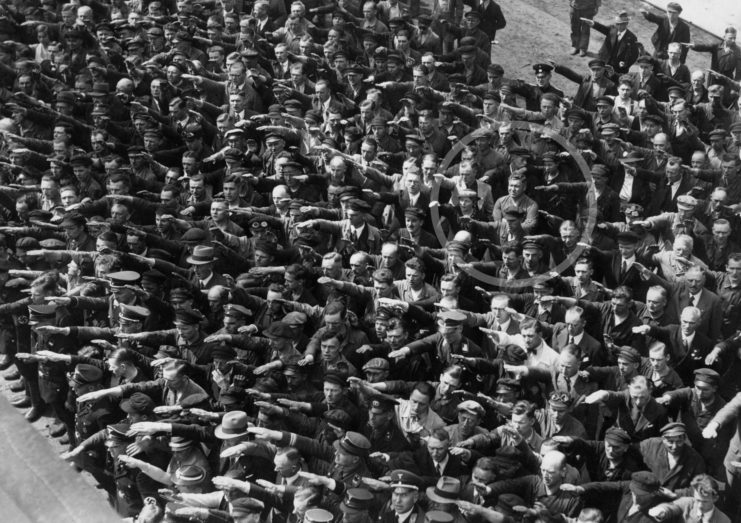 The image is believed to have been captured at the ceremonial unveiling of the 295-foot barque Horst Wessel at the Blohm+Voss shipyard on June 13, 1936. The ship was named for the activist killed by Communists in 1930. After his death, he was treated as a martyr, serving as part of the National Socialist German Workers' Party's propaganda.
Both the Führer and Deputy Führer were present at the ceremony. The crowd, including shipyard employees and onlookers, were likely shocked to see the former in attendance. Following the christening, everyone gave the mandatory salute to display their loyalty to Germany and the country's leader – everyone, except for one man.
It's believed 26-year-old August Landmesser was the one who refused to raise his arm in the Führer's presence, defiantly crossing his arms, instead. At the time, he was working at the shipyard, but his familial circumstances likely prevented him from giving the salute; Landmesser had fallen in love with a Jewish woman and started a family.
August Landmesser falls in love with Irma Eckler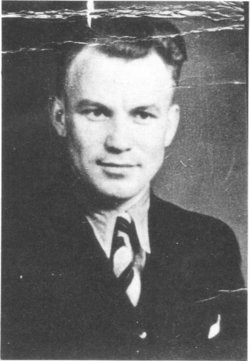 Years before the photo was taken, August Landmesser had actually been a member of the NSDAP. In 1930, the year before he joined, Germany's economy was in rapid decline, allowing for the rise of the Führer. As jobs were hard to come by, Landmesser believed that making the right connections within the party would lead to a stable income.
However, his political affiliation appear to have been superficial, as, not long after he became a card-carrying party member, he fell deeply in love with Irma Eckler, a Jewish woman. In 1935, Landmesser proposed marriage, which resulted in his immediate expulsion from the NSDAP.
August Landmesser's marriage application was denied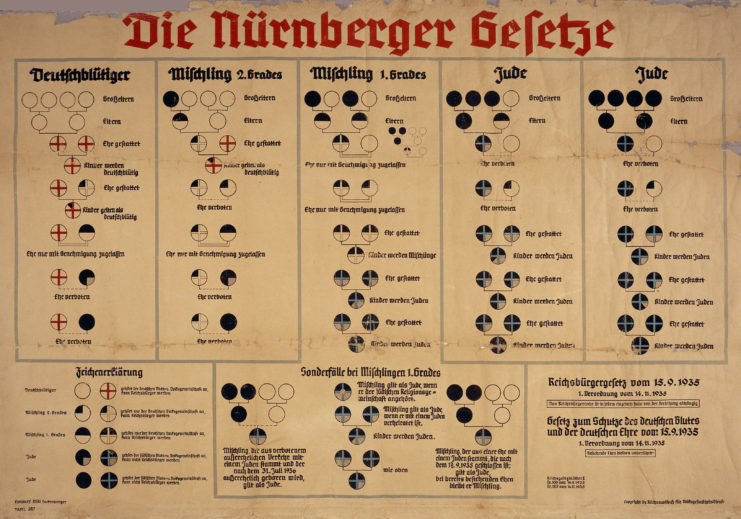 August Landmesser and Irma Eckler opted to file their marriage application in Hamburg, but were ultimately denied because of the recently enacted Nuremberg Laws.
Unmarried, the two lovebirds welcomed a daughter, Ingrid, in October 1935. Two years later, the family attempted to flee to Denmark, but were detained at the border. Landmesser was charged, under the Nuremberg Laws, with "dishonoring the race" and briefly imprisoned.
Landmesser was acquitted in May 1938 for lack of evidence after arguing that he and Eckler were unsure of her Jewish status, as she'd been baptized in a Protestant church after her mother remarried. Upon his release, he was warned of further punishment if he repeated the offense.
Less than two months later, in July 1938, Landmesser was, again, arrested. This time, he was sentenced to two and a half years at Börgermoor concentration camp. This was the last time he ever saw his beloved wife and child.
Irma Eckler was imprisoned at several concentration camps
Things only got worse for Irma Eckler following her husband's second arrest. After August Landmesser was taken into custody, she, too, was arrested by the Gestapo. The Nuremberg Laws outlined that Jewish wives of men arrested for "dishonoring the race" could also be apprehended.
At the time, Eckler was pregnant with the pair's second daughter, Irene, and ended up giving birth in Fuhlsbüttel prison. She soon passed between concentration camps, being transferred to Oranienburg, Lichtenburg and, finally, Ravensbrück.
What happened to the pair's children?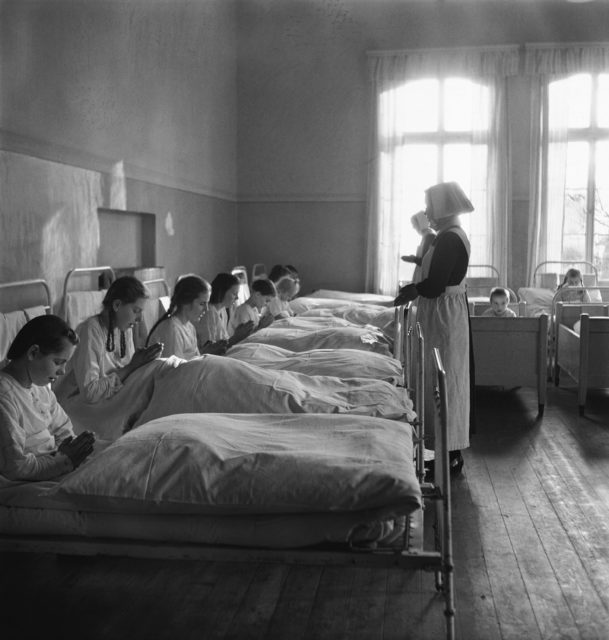 While both were imprisoned, August Landmesser and Irma Eckler's children were taken away. At first, Ingrid and Irene were sent to a city orphanage. Not long after, Ingrid was spared and sent to live with their maternal grandmother.
Irene's story is debated. Some say she remained at the orphanage until 1941, after which she bounced between foster families, while others claim a relative snuck her into Austria, where she was hidden for a time. Eventually, she was hidden in a hospital ward, where her Jewish identification card was "lost," allowing her to remain in Germany.
The children's grandmother died in 1953, which resulted in Ingrid being sent into the care of foster parents, as well. Both survived the Second World War, but neither saw their mother, nor their father, ever again.
Deaths of August Landmesser and Irma Eckler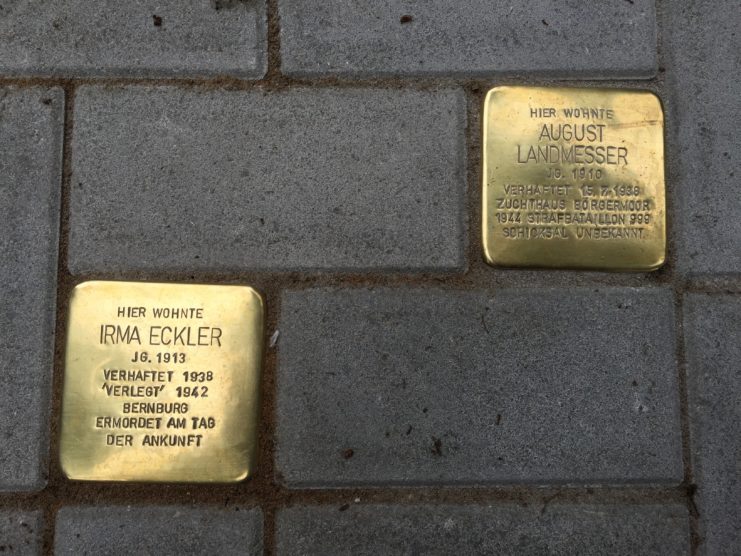 In February 1942, after being sent to Ravensbürg, it's believed Irma Eckler was transferred to the Bernburg Euthanasia Centre. There, she was one of 14,000 people killed in the gas chambers. Eckler would later be declared legally dead in 1949, on the date April 28, 1942.
After completing his prison sentence in January 1941, Landmesser began working as a foreman at a freight haulage company. As the German Army became more desperate for soldiers, he was drafted into the penal 999th Fort Infantry Battalion and deployed to Croatia.
Just six months before the German surrender, in October 1944, Landmesser went missing and was declared killed in action (KIA). Like Eckler, he was declared legally dead in 1949.
More from us: What Is the Real Story Behind WWII's Famous Crying Child-Soldier Photograph?
In 1951, the Senate of Hamburg officially recognized Landmesser and Eckler's marriage. Their daughter, Ingrid, took her father's last name, while Irene adopted her mother's.